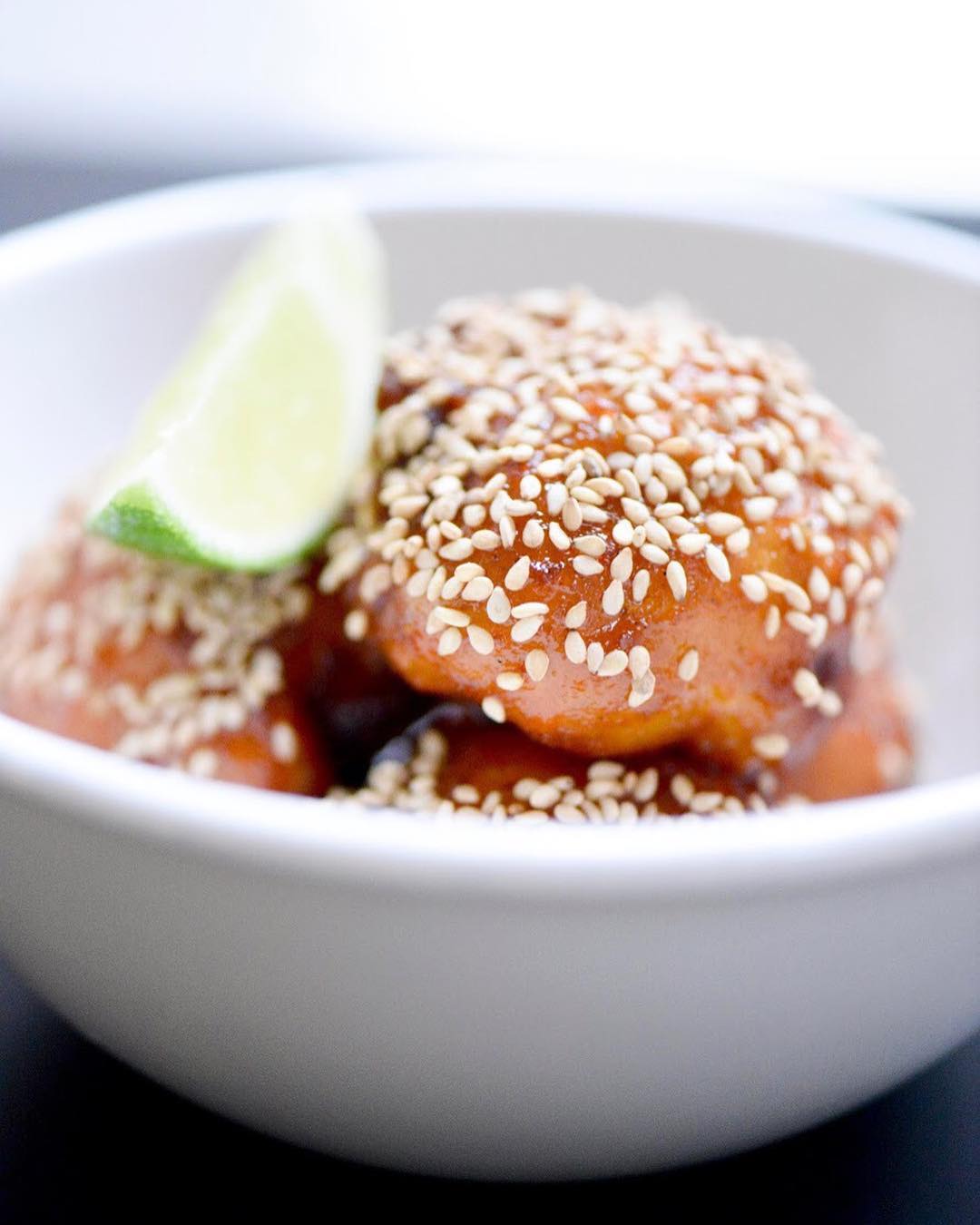 Being healthy and active has become 'trendy' in recent years with everyone, even meat-eaters, opting for avo' toast, acai bowls and vegan burgers. Love it or hate it, anything that encourages people to eat and live better is great but the downside is many places open just to try and ride the wave of what's trending. You'll get a few places specializing in something like frozen yoghurt or breakfast bowls, but without a carefully thought out business plan or concept they end up closing down because of rent and not enough repeat customers.
For those of us who do like to eat healthier or are vegan or vegetarian, this means the options you have remain quite limited. When you're dining out with friends, you'll usually expect to only have two or, if you're lucky, three options to choose from off the menu. Most of the time these won't even be mains.
There are, however, a growing number of vegetarian-friendly restaurants in Hong Kong who don't discriminate based on diet. From vegetarian burgers to trendy Japanese bites, these restaurants offer some of the best plant-based dishes – as well as plenty for your meat-eating friends – you can enjoy for your next meal out:
Haku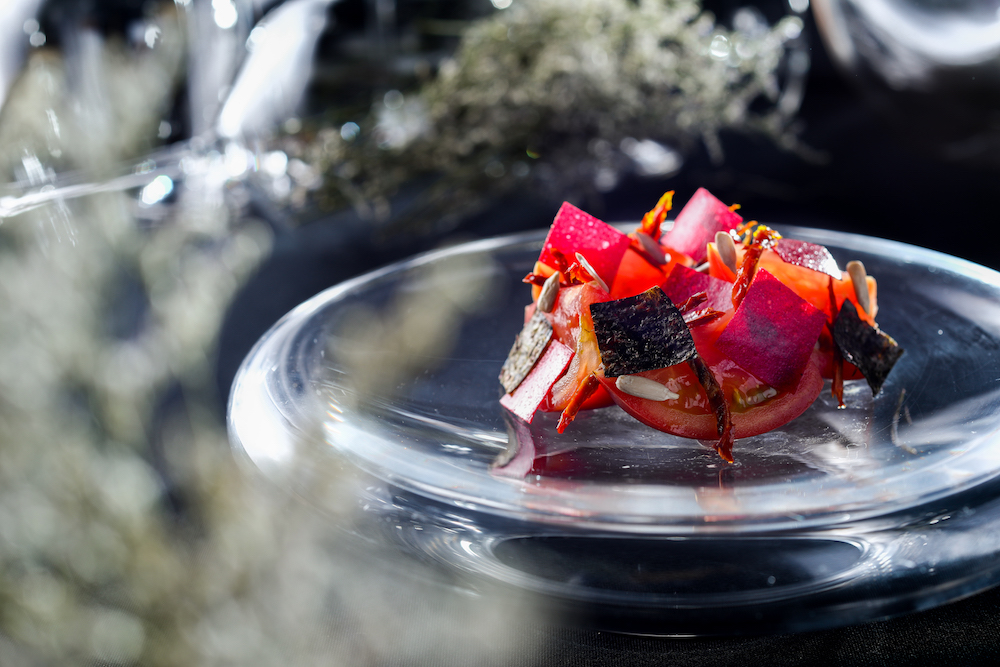 Fine-dining Japanese restaurant Haku in Harbour City has created one of the best vegetarian menus we've had in a while. Their six-course and eight-course vegetarian tasting menus use the freshest seasonal produce flown in daily from Japan. Some of our favourite dishes included the Sweet Potato with Black Truffle and seasonal Tomrokoshi corn with Manchego and Chanterelles mushrooms.
Open daily from 12pm to 3pm and 6pm 'till late
Haku, Shop OT G04B, G/F, Ocean Terminal, Harbour City +852 2115 9965
facebook.com/hakuhongkong
The Drunken Pot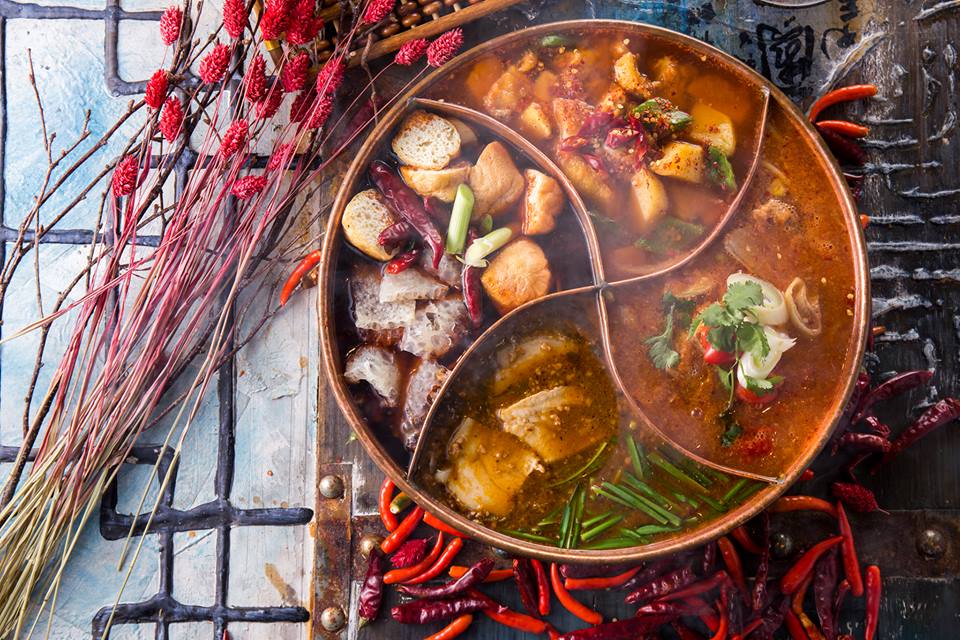 It's not hotpot that isn't suited for vegetarians – there are plenty of veggie fillings and tofu to go around – it's the broth. The Drunken Pot, which also happens to be one of the more stylish and contemporary hotpot offerings in Hong Kong, has a variety of vegetarian broths on the menu. From mushroom platters to homemade bean curd rolls and vegetarian dumplings, any vegetarian lover will leave satisfied.
Open Sunday to Thursday from 12 and 3pm, 6pm-1mn and Friday to Saturday from 12-3pm and 6pm-2am
The Drunken Pot
2/F, 8 Observatory Road, Tsim Sha Tsui, +852
27/F, V Point, 18 Tang Lung Street, Causeway Bay, +852
thedrunkenpot.com
Beef & Liberty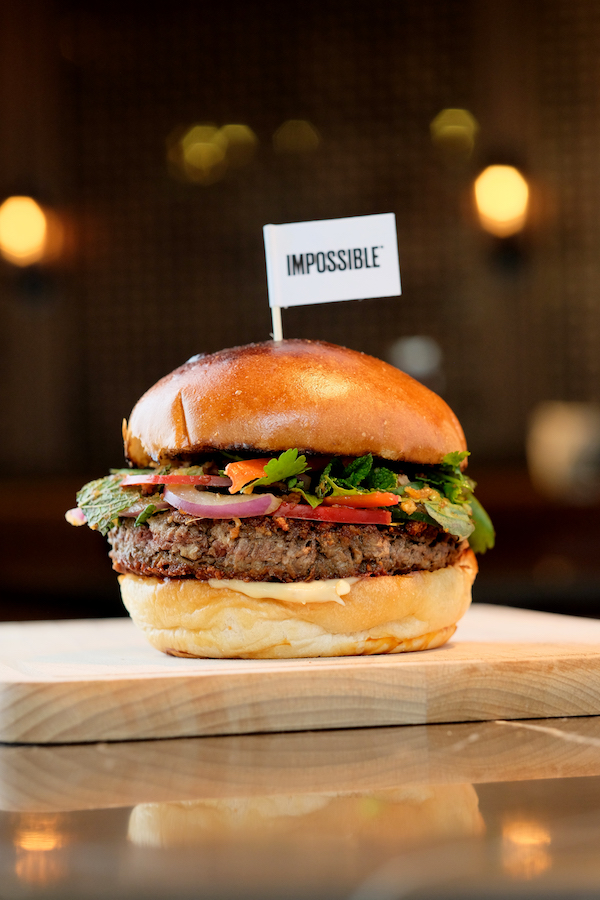 We don't like to play favourites (who are we kidding?) but Beef & Liberty is probably #legend's favourite burger joint. Not only are the burgers good – and all available to order sans bun with a salad – but the side dishes and small bites are seriously moreish as well. Here they cater to meat-lovers, vegetarians and vegans – thanks to their recently introduced vegan buns. Take your pick from their Falalfel burger with harissa yoghurt, rocket, tomato and coriander salsa (HK$99) and The Impossible Thai Burger made with Impossible Food's plant-based patty, spring onion, chilli, coriander, mint, basil, crispy shallots, garlic and vegan soya mayonnaise (HK$135).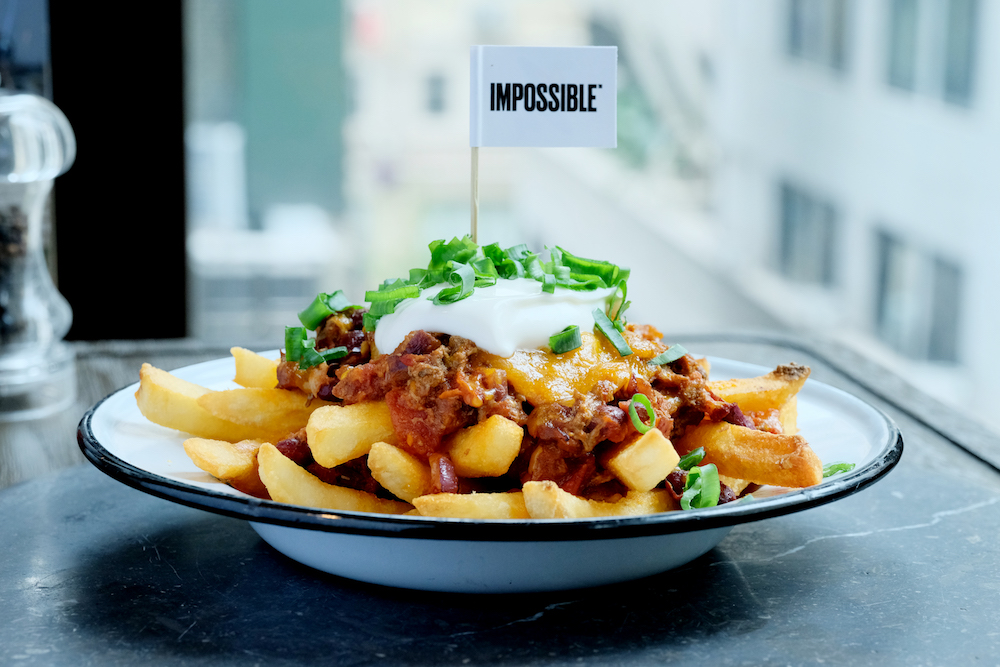 Make sure not to skimp out on the fries – there's the Sweet Potato Fries (HK$35) tossed with mixed herbs and The Impossible Chilli Cheese Fries (HK$62) topped with Impossible meat, cheddar cheese, spring onion and sour cream.
Opening hours differ depending on location but are open during usual dining hours from Monday through 'til Sunday
Beef & Liberty
3/F, California Tower, 30-32 D'Aguilar Street, Central, Hong Kong, +852 2450 5778
G04, G/F, 23 Carmel Road, Stanley Plaza, Stanley, Hong Kong, +852 2562 2798
Unit 7E138, Departures East Hall, Terminal 1, Hong Kong International Airport, Lantau, Hong Kong, +852 2152 1966
beef-liberty.com
Pololi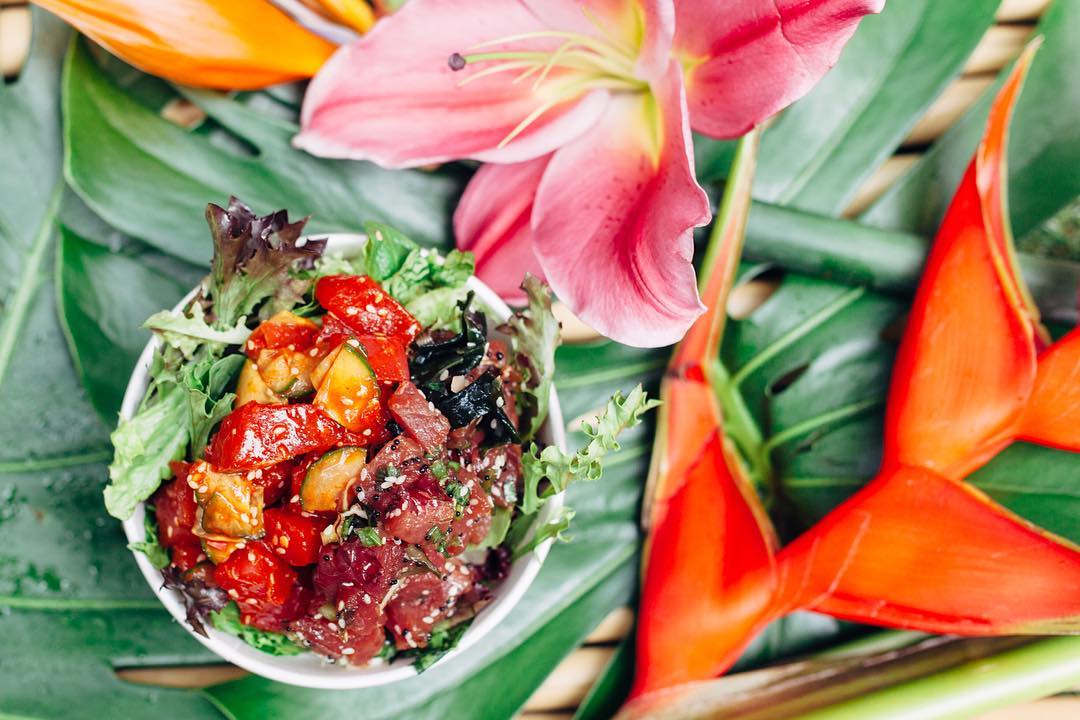 When you think of poké, you think of ahi tuna but Pololi is one of the few poke spots, which offer great vegetarian options. Stick with Pololi's signature poké bowls and you can opt for seaweed, or furikake edamame as your 'protein' with rice or salad and extra toppings such as avocado, cashews, pine nuts, walnuts or Tamago egg shreds. Otherwise DIY your own bowl with Kai by Pololi and have the options of Tamago egg cubes as your 'protein' along with veggies (beetroot, carrot, chilli, cilantro, corn, jalapenos, green onions, cucumber, diced red onions, edamame, garlic, mixed seaweed, purple cabbage, radish, sliced white onions, sliced red onions), avocado, fruit, and nuts.
There previously wasn't much space to sit at their first branch in Central but with the newly-opened flagship in Fashion Walk, there's plenty of space to hangout!
Open daily from 11:30am 'til late
Pololi, Shop C, G/F, Fashion Walk, 58-64 Paterson Street, Causeway Bay, Hong Kong, +852 2794 1499
pololikai.com
The Globe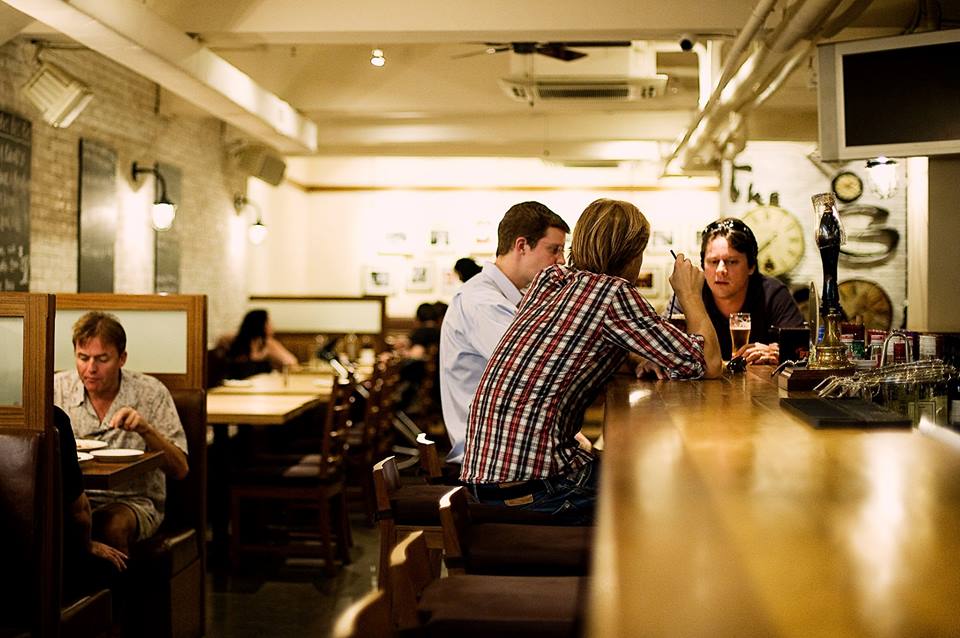 We've said it before and we'll say it again. The food at The Globe – and the vegetarian burger – is seriously good. Aside from their Sunday roast, signature British-style pies and home-style desserts, The Globe's vegetarian and vegan offerings are solid with starters such as Salt Baked Beetroot with roasted pumpkin, avocado, cottage cheese and Greek yogurt (HK$86) and Grilled Halloumi with edamame bean and quinoa salad with beetroot tartar (HK$90). For mains, there's Mushroom Tofu & Cabbage Stuffed Dumplings (HK$186), Tagliatelle with preserved lemon, spinach, kale and parmesan cream (HK$178), Roasted Mushroom & Garlic Miso Pate with pickels and bread (HK$85), their Vegan Bean Burger (HK$170) with pickled carrot and beetroot, hummus and chips and veggie Cobb Salad (HK$162).
So yes, you can leave the rest of us with our fish and chips and scotch eggs and still have plenty to choose off the menu.
Open daily from 10am 'til late, the kitchen is open from 12pm-9:45pm on weekdays and from 10am on weekends and public holidays
The Globe, Garley Building, 45-53 Graham Street, Central, Hong Kong, +852 2543 1941
theglobe.com.hk
Little Birdy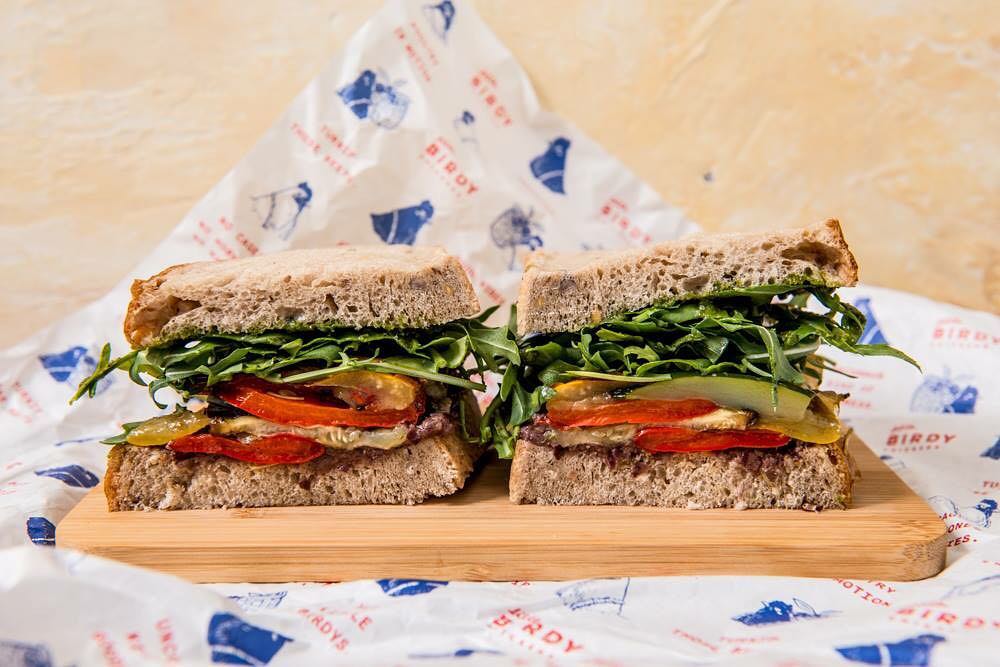 Specialising in roast chicken, Little Birdy probably isn't the first place that pops to your mind when it comes to vegetarian-friendly dining options. They have cheat day options as well as healthier offerings in both their 'Naughty Corner' and 'Super Foods' sections of the menu. While the non-vegetarians can get their fill of roast chicken, a variety of chicken burgers and sandwiches, those who follow a plant-based diet can enjoy the Yes I'm a Vego burger (HK$80) with fried tofu, cheddar cheese, pickles and sriracha aioli, a vegan-friendly Herbivore sandwich (HK$70) filled with roasted vegetables, rocket, olive tapenade, walnut and pesto and various super food salads.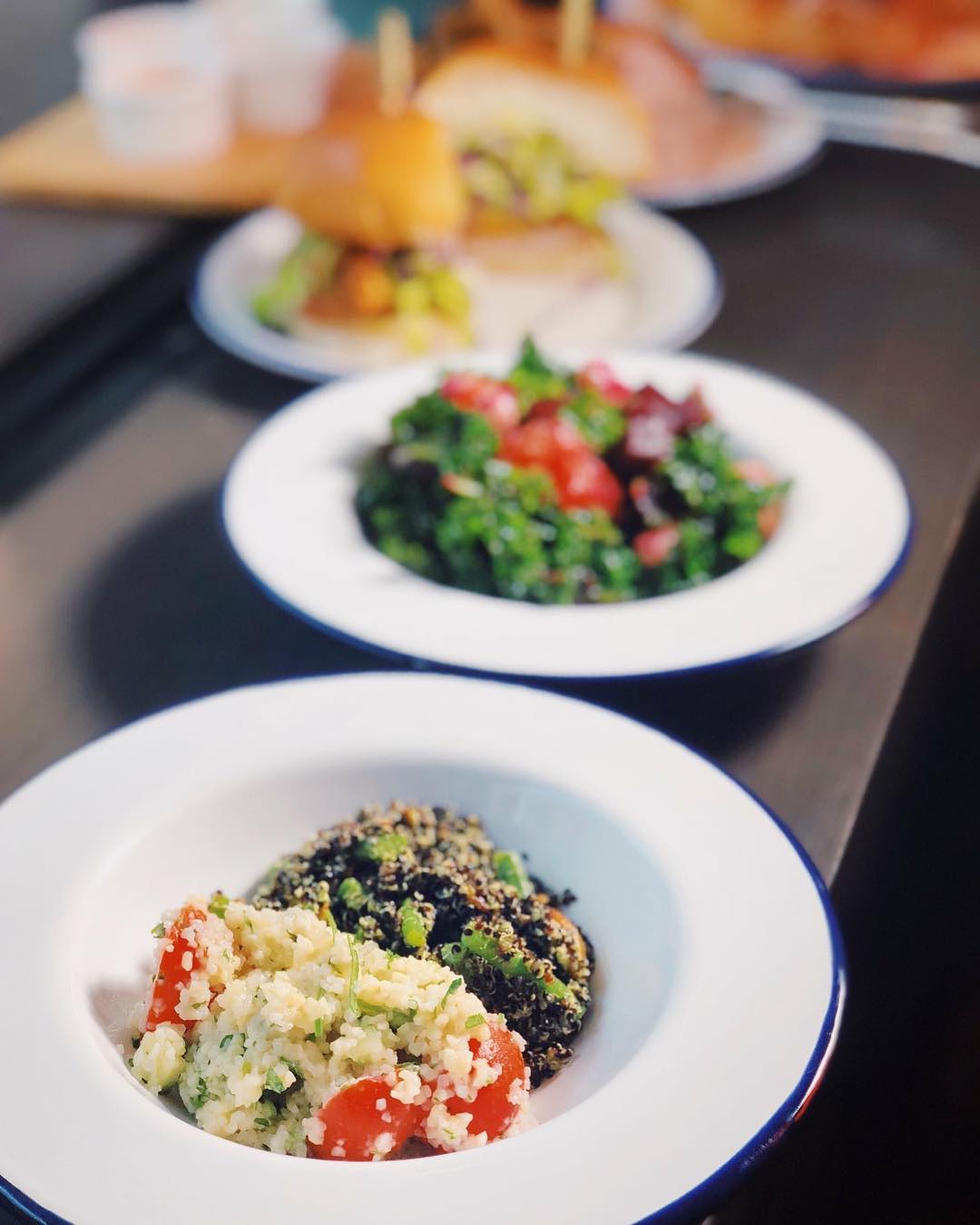 They even have two vegan desserts: apple crumble (HK$40) and chia pudding (HK$40) – or you could just opt for their 'I'm On a Diet' option priced at HK$0… yes that means going without dessert.
Open daily from 12pm-10pm
Little Birdy, 15-17 New Street, Sheung Wan, Hong Kong, +852 2320 2218
littlebirdy.com.hk
Yardbird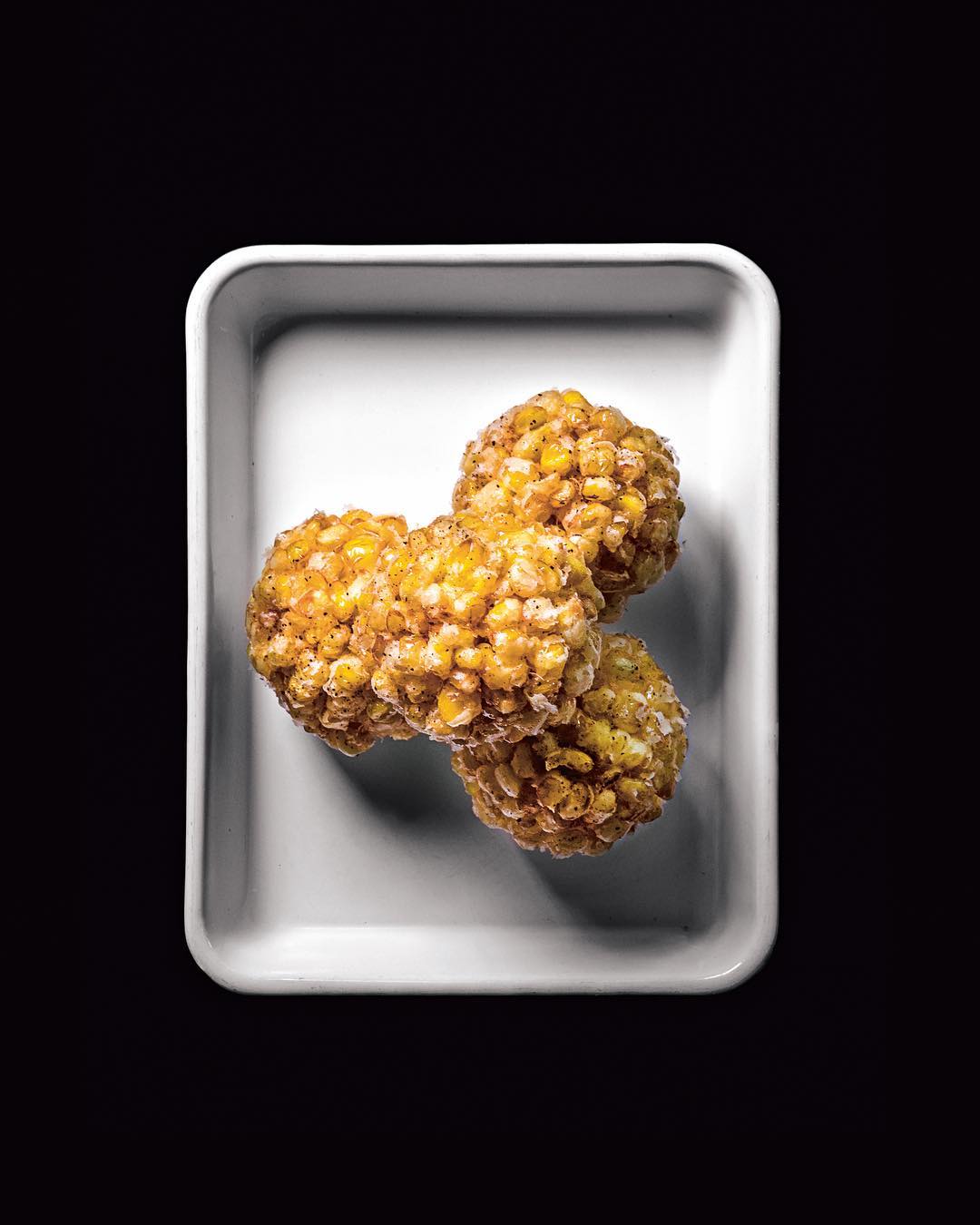 As much as we support plant-based diets, we do feel slightly sorry you won't be able to try Yardbird's signature chicken Meatball yakitori (HK$48) with egg yolk. That being said, there's plenty of other delicious dishes to enjoy while you look on in vague interest as your non-veggie friends boomerang their meatball egg dips. We're not exaggerating when we say that the vegetable dishes are some of our favourite at Yardbird – there's the crunchy balls of Sweet Corn Tempura (HK$110), Brussels Sprouts (HK$110) with black garlic and crispy garlic, grilled Maitake Mushroom (HK$135), Eggplant Salad (HK$125) and their signature pickles.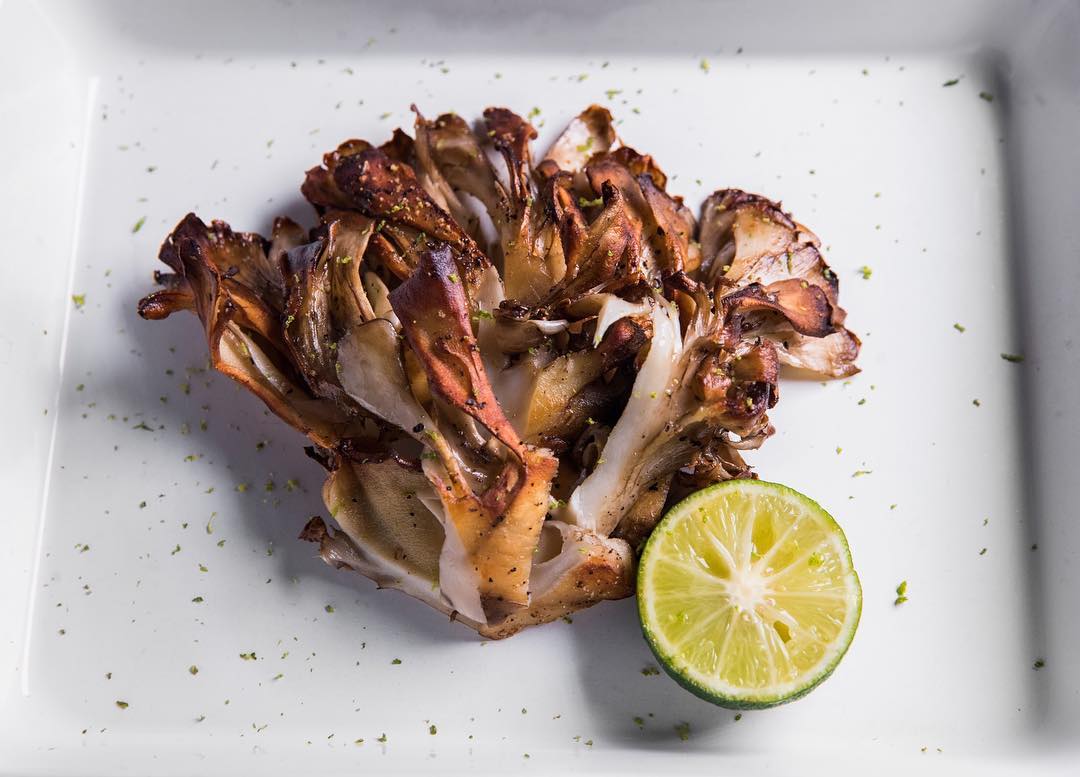 Come here for Japanese-style tapas that vegetarians will love just as much as non-vegetarians.
Open Monday to Saturday from 6pm 'til 12mn; no reservations
Yardbird, 154-158 Wing Lok Street, Sheung Wan, Hong Kong, +852 2547 9273
yardbirdrestuarant.com
Little Bao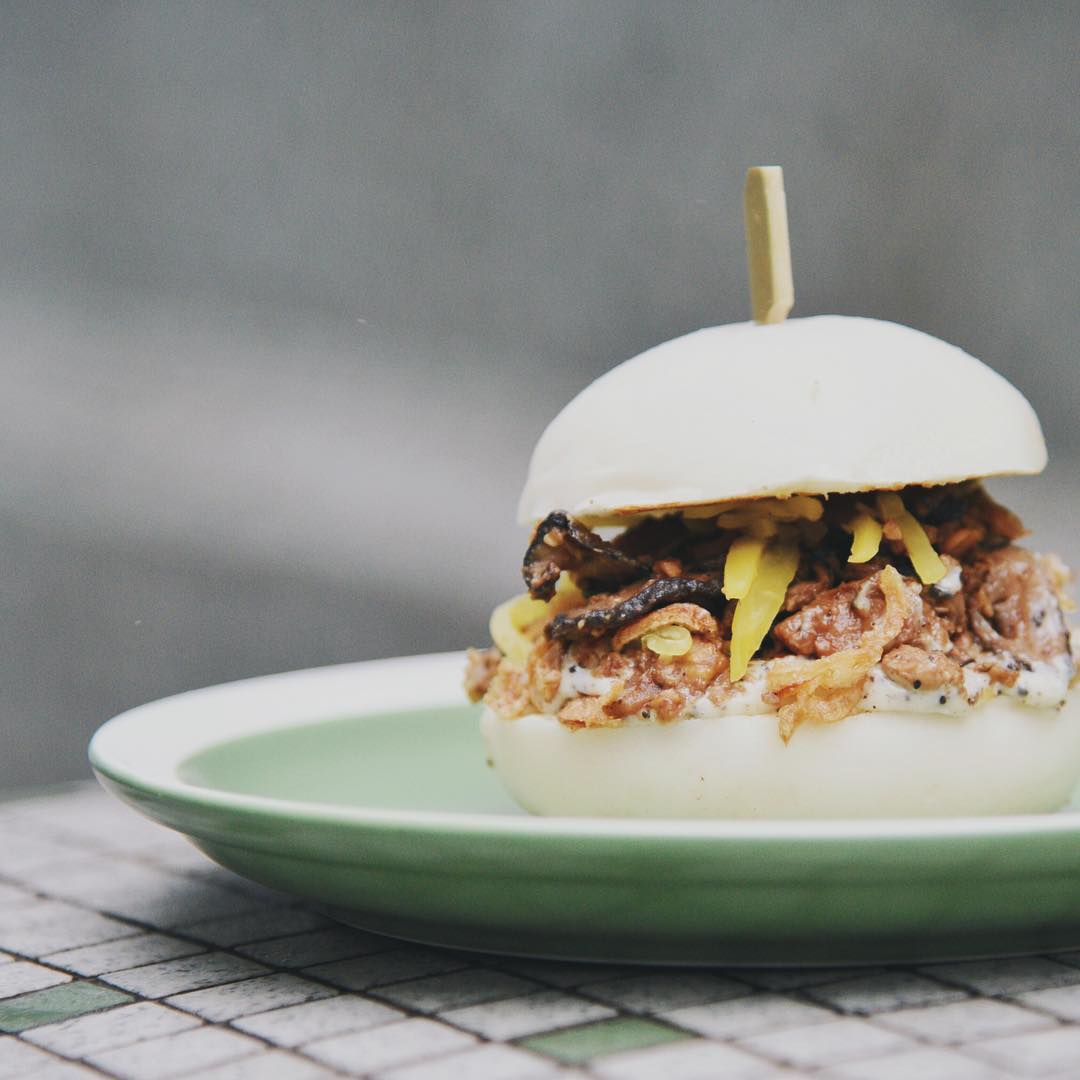 Yardbird and Little Bao used to be neighbours until Yardbird moved to bigger digs. Rumour has it, Little Bao will also soon be opening shop in Causeway Bay's Fashion Walk. May Chow revolutionased the dining scene with her signature stuffed steamed baos. From slow-braised pork belly to Szechuan fried chicken, Little Bao also has a vegetarian Sloppy Chan bao (HK$78) stuffed with Taiwanese braised shiitake tempeh, truffle mayo, sweet pickled daikon and fried shallots and an Impossible Bar (HK$118) with Impossible's plant-based meat alternative, black pepper teriyaki sauce, salted lemon kombu salad and fermented tofu sauce. For starters, there's the Truffle Fries (HK$88) with shiitake tempeh, truffle mayo and pickled daikon and Smoked Eggplant Salad (HK$88) with chilli garlic, yogurt and mixed herbs salad.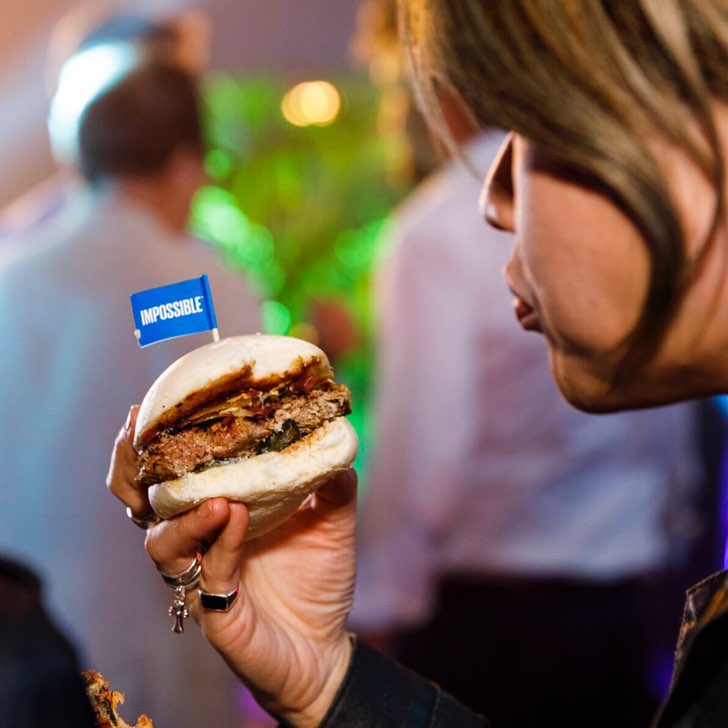 Open on weekdays from 6pm-11pm, Saturday from 12pm-4pm and 6pm-11pm and Sunday from 12pm-4pm and 6pm-10pm
Little Bao, 66 Staunton Street, SoHo, Central, Hong Kong, +852 2194 0202
little-bao.com
Sohofama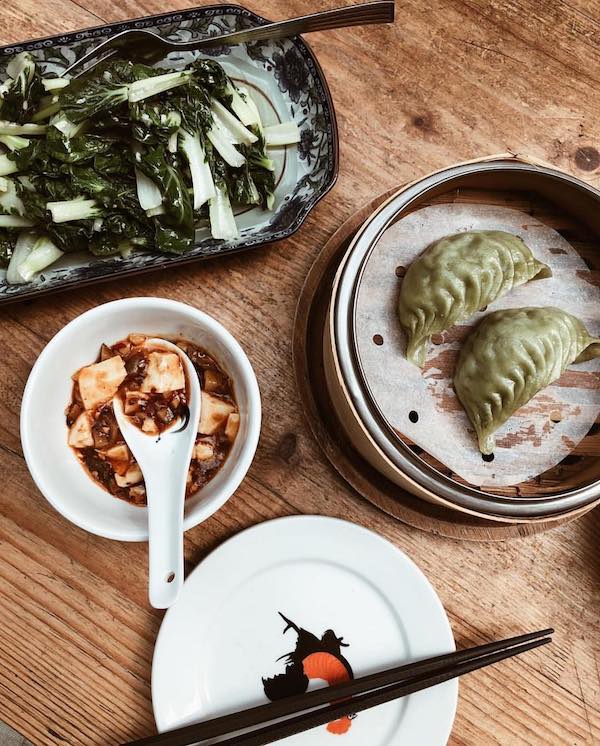 Relaxed and casual (but still stylish enough for the 'gram), Sohofama serves up relatively healthy Chinese comfort food, using locally-grown and organic ingredients where possible with no MSG or flavour enhancers. There's plenty to be enjoyed no matter your dietary restrictions. Alongside the usual Shanghainese Pan-Fried Pork Buns (HK$68) and dumplings, Sohofama's signatures also include Cauliflower Quinoa Rice (HK$30), vegetarian Szechuan Tam Tam Noodles (HK$68), Grandma's Organic Ma Po Tofu (HK$98) and Pan-Fried Asparagus, Dry Tofu, Vegetarian Ham & Spinach Buns (HK$68).
Open daily from 12pm-11pm
Sohofama, Shop G09-G14, Block A Staunton, PMQ, 35 Aberdeen Street, Central, Hong Kong, +852 2858 8238
sohofama.com
Café Causette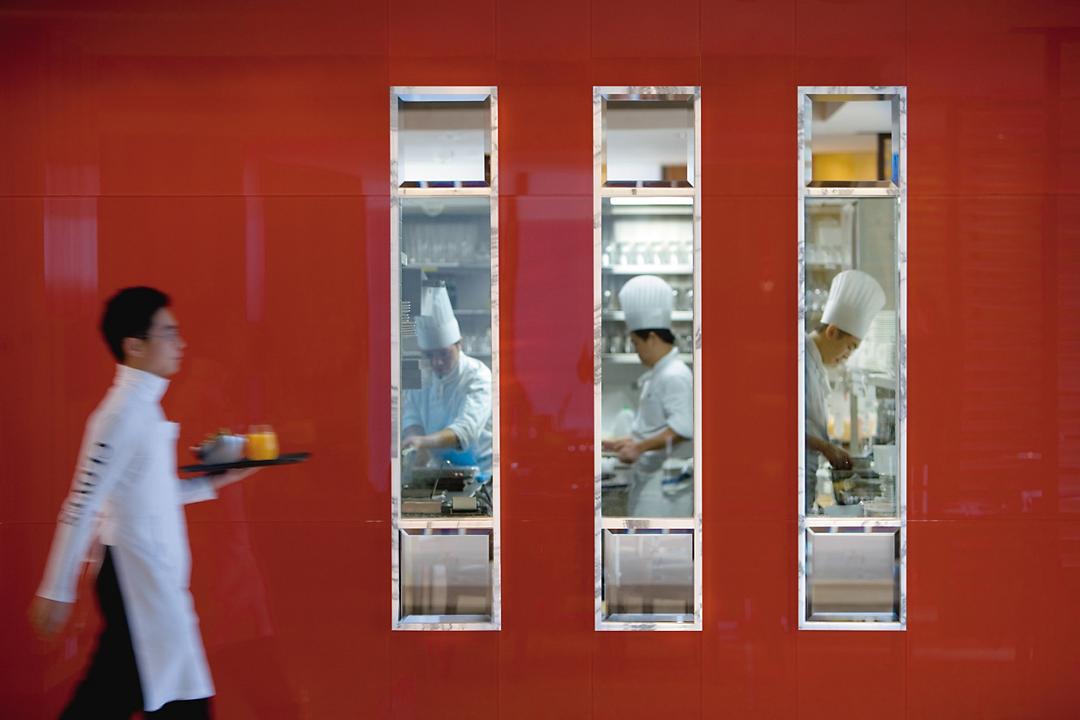 Mandarin Oriental Hong Kong's all-day dining Café Causette is a cosy and intimate place to have dinner with a group of close friends or an impromptu date night. Their selection of vegetarian and gluten-free dishes is extensive with both Western and Asian offerings. You can opt for Penne Arrabiata (HK$248), wild mushroom and truffle Rigatoni (HK$288) or Green Pea Risotto (HK$368) – gluten-free options are available – as well as Braised Bean Curd with sweet peas, wood ear mushroom and brown rice (HK$228), Baingan Channa Masala (HK$258) with eggplant, chickpeas, basmati rice and naan bread and a variety of salads and Asian-style starters.
Café Causette, Mandarin Oriental Hong Kong, 5 Connaught Road, Central, Hong Kong, +852 2522 0111
mandarinoriental.com/hong-kong
Motorino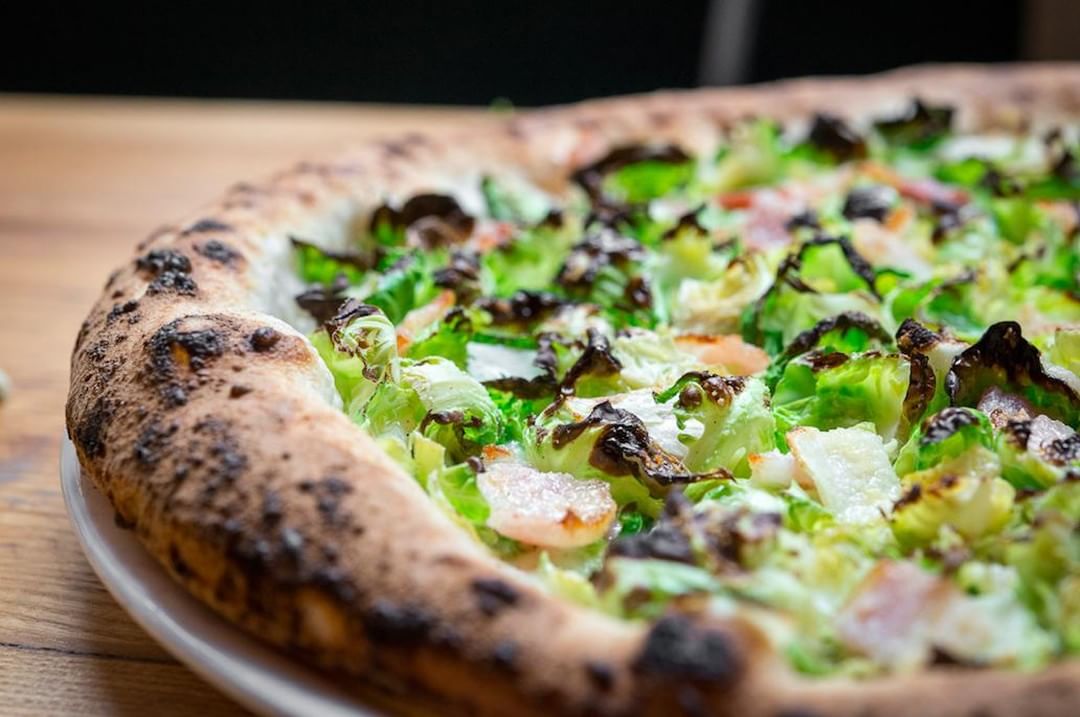 Motorino is famous in particular for their tasty Brussels Sprout pizza (HK$178). Before your turn your nose up, it might sound like a weird combination – and usually the best pizzas are – but believe us when we say it's truly delicious. It usually comes with pancetta but you can, and we highly recommend that you do, order without. Other vegetarian-friendly pies include the Spinach & Scamorza (HK$168) with fresh chilli, garlic, percorino, Fior Di Latte and Olive Oil, Quattro Formaggi (HK$178) with Gorgonzola, Provolone, Fior Di Latte, Pecorino, Parsely and Chilli Oil, Alla Norma (HK$168) with tomato sauce, Fior Di Latte, eggplant, grape tomatoes and ricotta salata, Margherita (HK$148) and Marinara with tomato sauce, oregano, garlic, pecorino and olive oil.
Open daily from 11am to 11pm at the Wan Chai location and from 12pm-12mn in SoHo
Motorino
15, Ship Street, Wan Chai, Hong Kong, +852 2520 0690
14 Shelley Street, Central, Hong Kong, +852 2801 6881
motorinohongkong.com
Zuma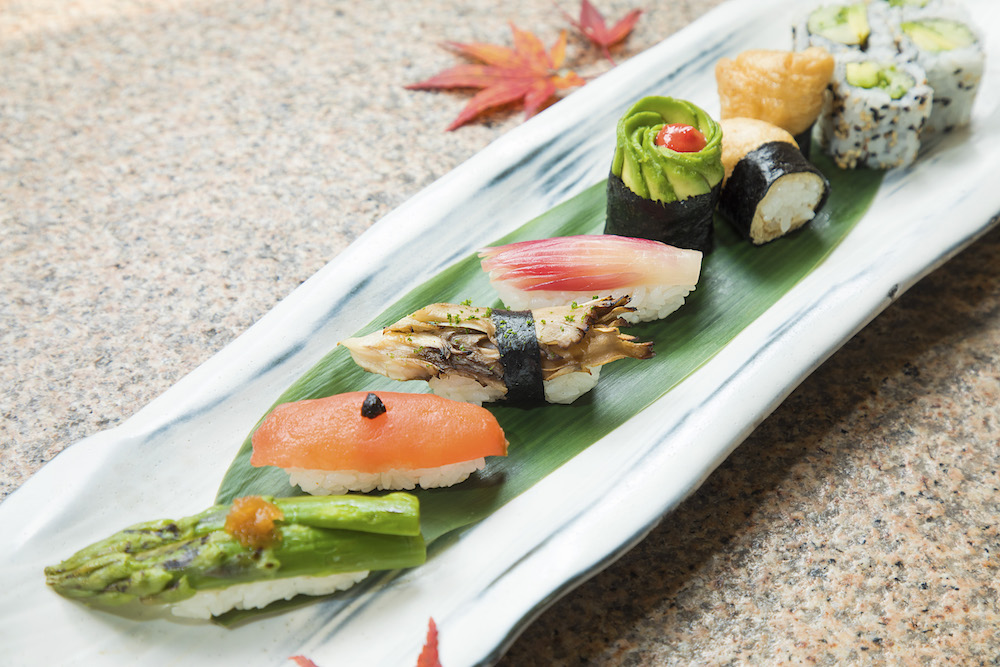 Their weekend brunch is legendary and they're one of the top spots for after work drinks for the finance crowd who work around the area. Zuma also serves some of the best tasting (and best looking) Japanese vegetarian dishes in town. Signatures include the spicy fried tofu with avocado and Japanese herbs (HK$140), a creamy steamed spinach with sesame sauce (HK$90) and sweetcorn with shiso butter (HK$75). They even do a selection of plant-based sushi made with fresh and marinated vegetables (HK$220).
Zuma, 6/F, Landmark, 15 Queen's Road Central, Hong Kong, +852 3657 6388
zumarestaurant.com
The Butcher's Club Burger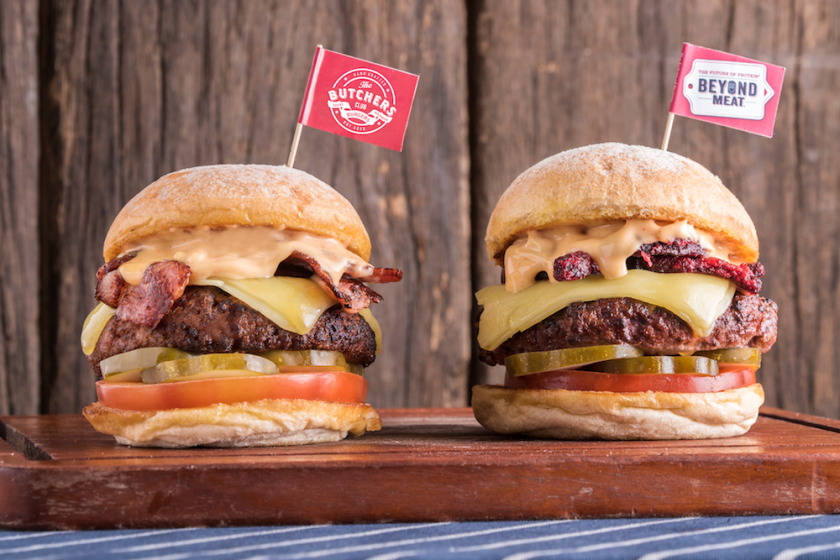 The Butcher's Club Burger were one of the early-adopters when Beyond Burger was first available in Hong Kong. Not only do they offer a Beyond Classic (HK$120) with Beyond Meat's vegan patty, vegan cheddar, pickled beetroot crisps, tomato, dill pickle, signature burger sauce made with vegan mayonnaise and caramlised onions, they also serve up a What Food Eats (HK$120) chickpea patty with fried halloumi, lettuce, tomato and spicy Greek yoghurt. This is where you can get your (vegan) junk food fix.
The Butcher's Club Burger
G/F, Rialto Building, 2 Landale Street, Wan Chai, Hong Kong, +852 2528 2083
82 Stanley Street, Central, Hong Kong, +852 2347 0777
Shop G34-35, G/F, K11, 18 Hanoi Road, Tsim Sha Tsui, Hong Kong, +852 2897 7522
thebutchers.club
New Punjab Club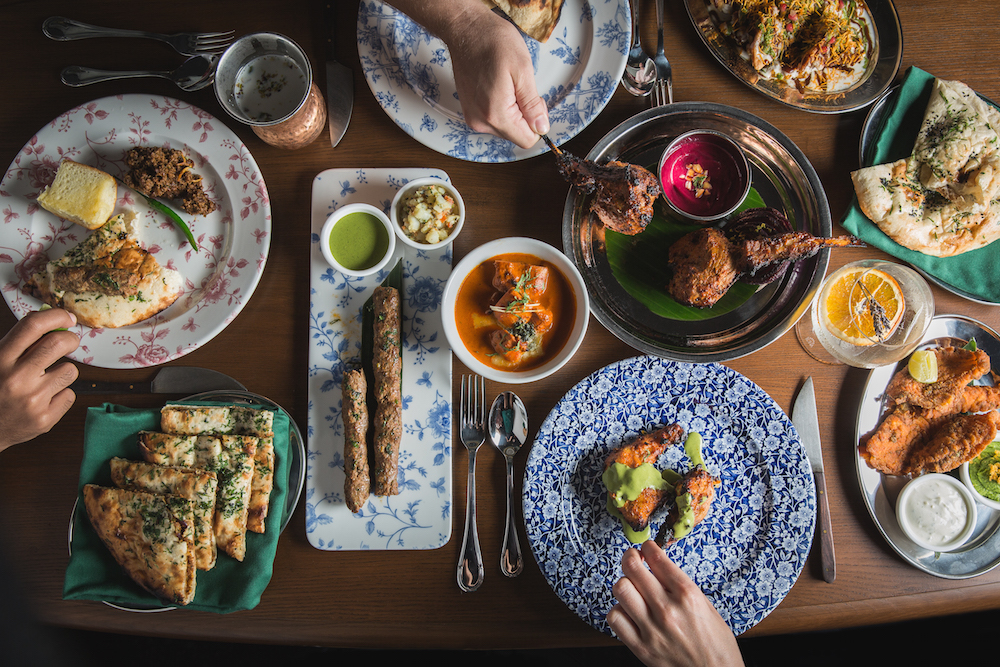 Indian food has always been a god-send for non-meat eaters and New Punjab Club is no different. This post-Colonial inspired Punjabi restaurant serves up street food favourites elevated with premium ingredients and refined plating in a jovial and lively atmosphere. While the hero dishes here are the meats cooked in their two Tandoori ovens, the menu features a solid selection of vegetarian plates. These include Chilli Pakora (HK$98), Mogewala Paneer with corn raita and beet kachumbar (HK$188), Tandoori Gobhi, cauliflower served with green mango raita, (HK$148) and Masala Palak, baby spinach with garlic and tomato (HK$118). Also, don't forget the naan and roti.
Open on Monday to Tuesday from 6pm-10:30pm, Wednesday to Saturday from 6pm-11:30pm, Sunday from 5pm-10:30pm and for lunch on Thursday to Friday from 12pm-2:30pm.
New Punjab Club, 34 Wyndham Street, Central, Hong Kong, +852 2368 1233
newpunjabclub.co