Where to eat Thanksgiving dinner in Hong Kong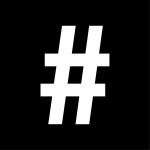 By: Sarah Engstrand
November 8, 2017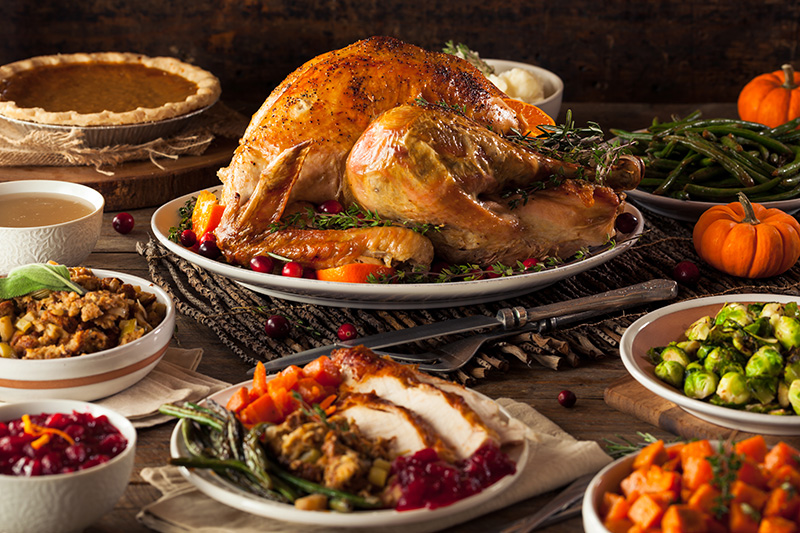 The weather has dipped, the puffer coats are out, and the days are getting longer. Summer has finally left us, replaced by the slightly-less-humid days of autumn. Before the city packs up for Christmas, the American-contingent gets to celebrate their one big day: Thanksgiving. A holiday with a dubious past, but a delicious present, it's all about eating, friends, family and giving thanks. And while we may not have a huge American presence in Hong Kong, that doesn't mean our Yankee friends can't get a taste of home. Here are our top picks for Thanksgiving dinners around Hong Kong, complete with turkeys and all the trimmings.
Check out our list of the best Thanksgiving hampers, in case you've got an apartment big enough to host a feast.
Okra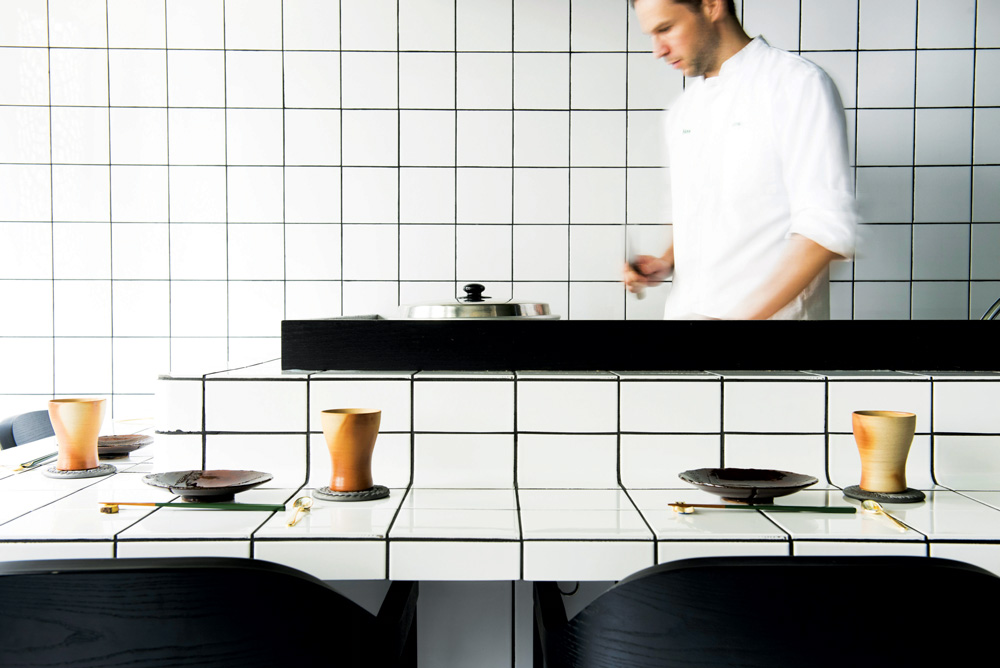 Ditch the turkey this Thanksgiving and head to Sai Ying Pun for American chef Max Levy's 'Thank Immigrants Day' menu. Only available today, it's a little bit of the old and a little bit of the new, with dishes like dry aged beef tongue and Shropshire blue cheese salad, buttermilk fried quail, oyster and okra gumbo and sweet potato & pecan pone, a type of unleavened cornbread. If the beef tongue isn't calling your name, the playlist will – it's one of the best in the city and will give you that Thanksgiving-week feeling you used to get in college.
The Thank Immigrants Day set menu is only available on 23 November, 2017, and is priced at HK$388, including pumpkin shot and milk punch.


Okra Hong Kong, 110 Queen's Road West, Sai Ying Pun 2806 1038
www.okra.kitchen/


The Pontiac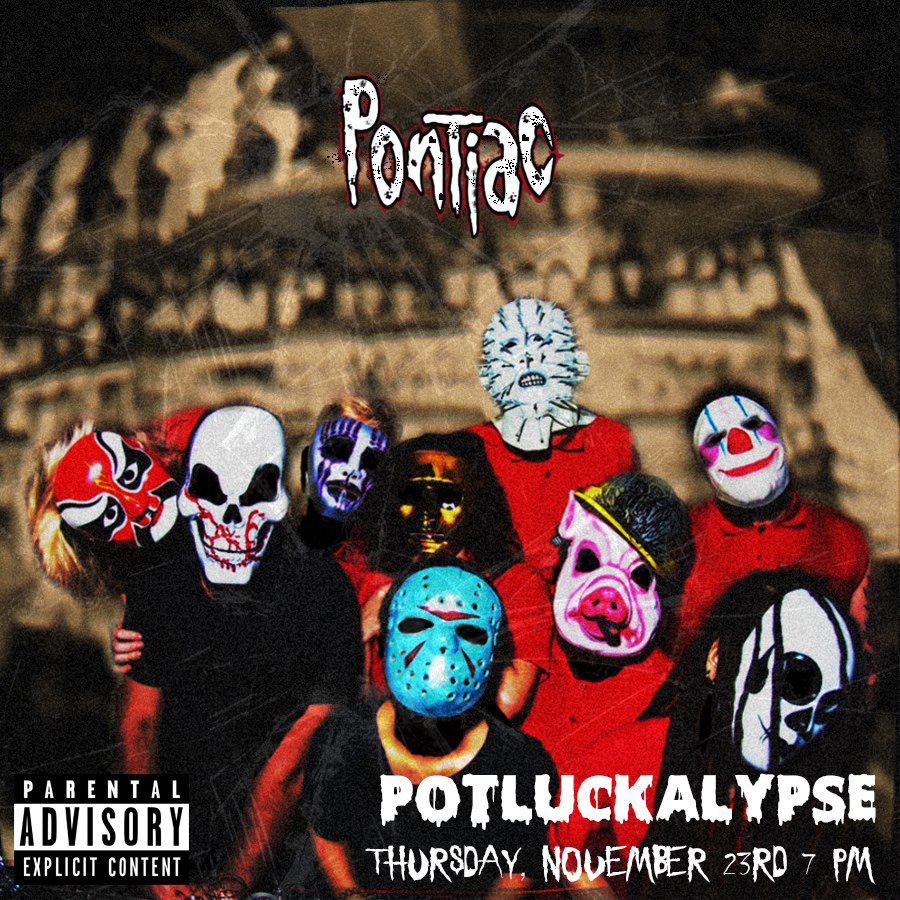 Speaking of that old college feeling, your favourite bar is actually hosting Thanksgiving, so you can celebrate in the most metal-way possible, with the The Noble Turkeys of Doom. The Pontiac is bringing back their legendary Potluckalypse on 23 November from 7pm onwards. If you're wondering why you didn't know The Pontiac served food, it's because they don't. Nathan Green (Rhoda), Steph Kudus (Pololi) and Chase Williford (Butchers Club) do. The chefs are whipping up a free-flow food-feast for a suggested donation of HK$100, which goes to the St. James' Settlement People's Food Bank. Maybe call out of work now, because Friday is going to be a write-off.
Potluckalypse is happening 23 November 2017 from 7pm – 1am, for a suggested charitable donation of HK$100.


The Pontiac, 13 Old Bailey Street, Central 2521 3855
www.facebook.com/thepontiac
Commissary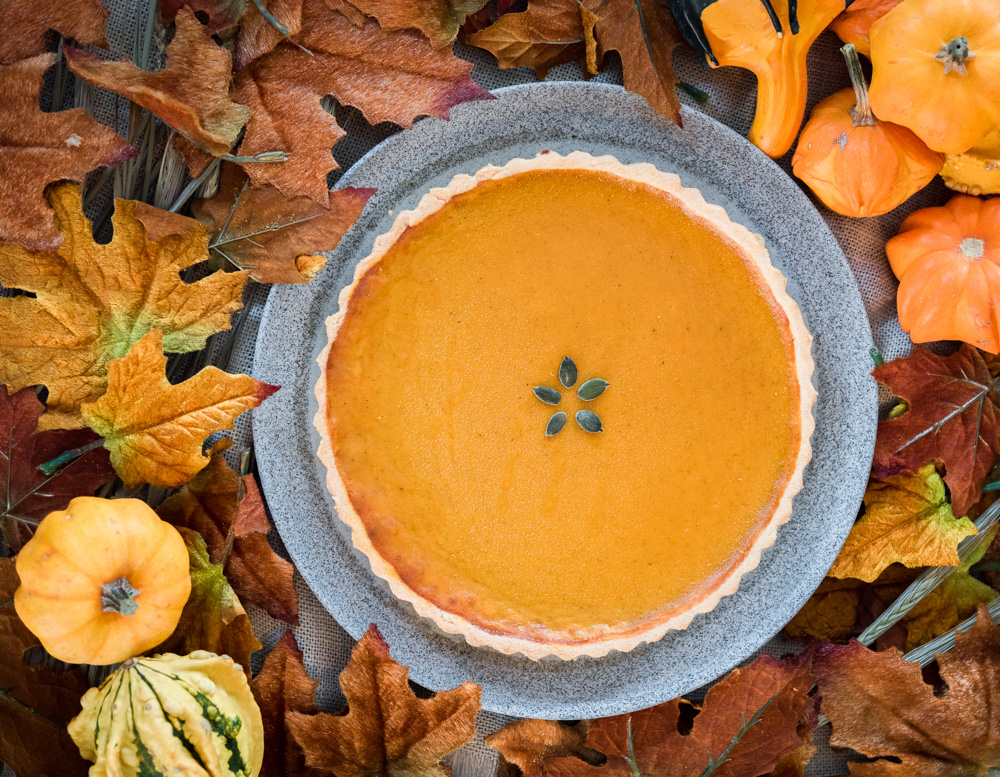 This southern Californian hangout is embracing the true spirit of the season, not by giving thanks (though that's encouraged too), but by hosting one of the best and biggest buffet spreads in the city. Help yourself to unlimited servings of roast turkey with cranberry sauce, slow roast pork shoulder, duck fat potatoes, smoked brisket and all the sides. We're hearing good things about their chicken & waffles, but we'll save room for a few helpings of mac and cheese, and desserts. There's even a vegetarian menu so everyone can partake in the festivities.
The Thanksgiving buffet is being held on 23 November from 6pm onwards, priced at HK$388 for adults and HK$128 for children. A free-flow option is available. Reserve your space through Ticketflap.
Commissary, Shop 405, Level 4, Pacific Place, 88 Queensway, Admiralty 2602 0707
www.commissary.com
Porterhouse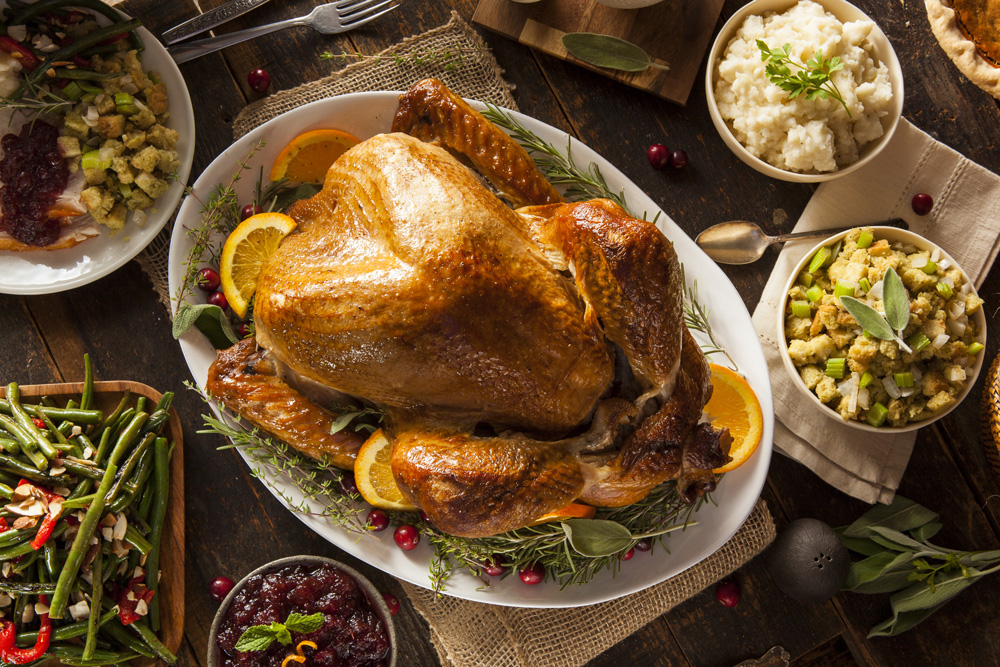 If you haven't tried the newly revamped Porterhouse, Thanksgiving's the perfect time. Chef Angelo Vecchio has created two set dinner menus, available for pre-order. Smaller groups can tuck into a five-course feast of reinvented classics, like turkey ballotine and apple poached in Amaretto and vanilla, while groups of six or more have the option of a family-style menu. Perfect for six or more, it includes a whole roasted American turkey, herb mashed potatoes, Brussels sprouts, baked potatoes and more. It's like cooking at home, but without the prep, hassle and cleanup.
Both the set dinner menu (HK$588) and family-style menu (HK$788) are available from 20-26 November, and must be pre-ordered in advance.
Porterhouse, 7/F California Tower, 30-36 D'Aguilar Street, Lan Kwai Fong 2522 6366
www.porterhousehk.com/en
Jinjuu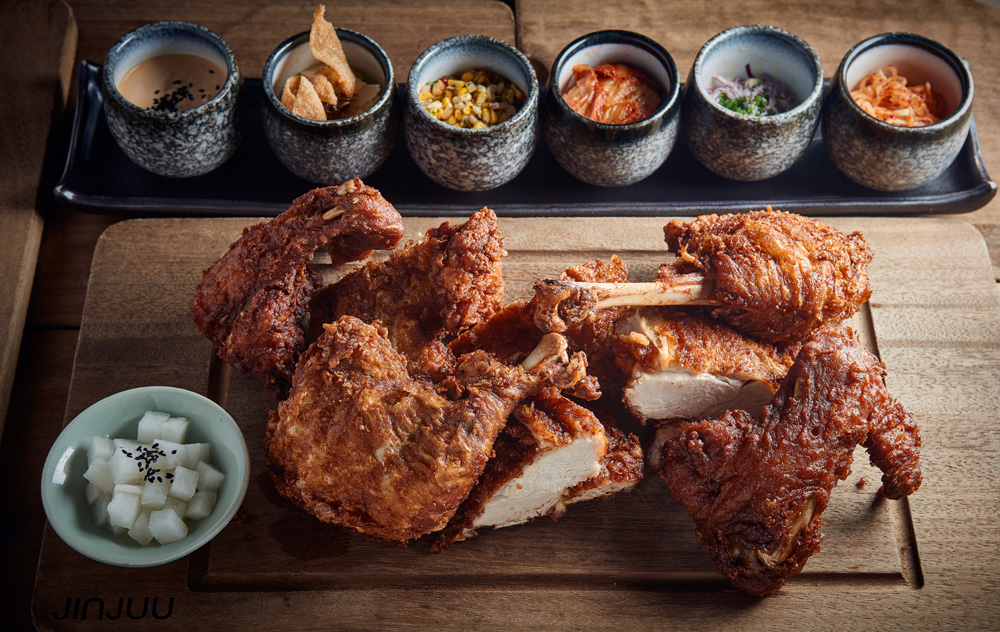 If you're looking for a Thanksgiving option that incorporates your two homes: North America and Asia, then Jinjuu is your place. The modern Korean concept is serving two different menus, both with a Korean slant. Personally, we can't wait to try the Tong Dak whole Korean fried turkey, divided and cooked in three ways and served with sides of potato mash, pickled radish, roasted corn salsa, Korean slaw and their signature sauces. Whole turkeys are also available for those who prefer a more classic deep fried turkey. Head mixologist Edgar Santillan will be behind the bar shaking up a series of all-American, Thanksgiving cocktails made with American Wild Turkey Bourbon.
Both the Jinjuu Hong Kong Thanksgiving set menu (HK$595) and the Special Turkey Menu for four (HK$988) require 48-hours advanced notice and are available from 20-26 November.
Jinjuu Hong Kong, 32 D'Aguilar Street, Central 3755 4868
www.jinjuu.com
Stone Nullah Tavern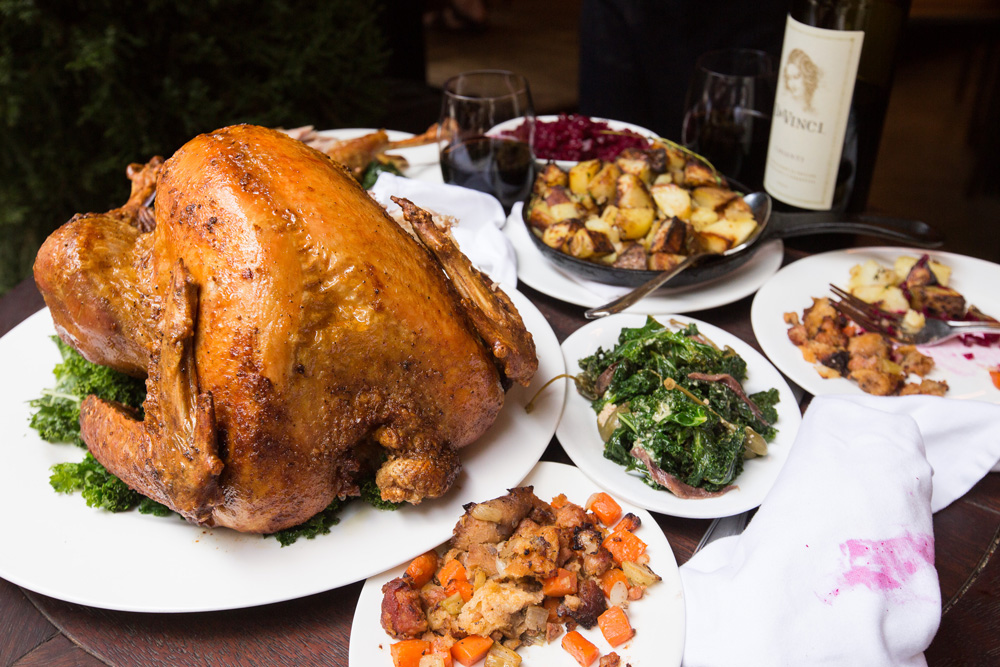 So much more than just a buzzy bar, Stone Nullah is offering up a true-blue, three-course Thanksgiving feast with all the classics. We're talking cheddar biscuits, homemade stuffing, charred Brussel sprouts, macaroni and cheese and more. Choose between a garlic butter roasted or deep fried turkey, and wash it all down with an optional free-flow.
The Thanksgiving Dinner Set Menu (HK$548) is available from 20-26 November, 2017.
Stone Nullah Tavern, 69 Stone Nullah Lane, Wan Chai 3182 0128
www.stonenullahtavern.com
Lily & Bloom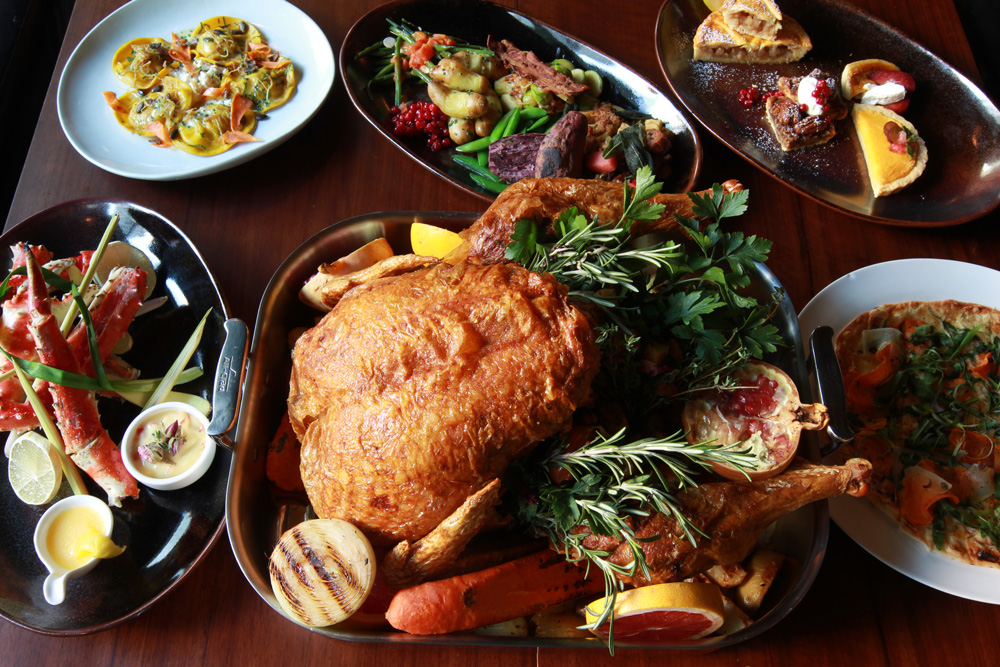 Give back this Thanksgiving with Lily & Bloom's Friendsgiving, a collaborative buffet dinner with the city's best chefs and bartenders in aid of Foodlink Foundation. Executive chef Chris Grare is joining up with Anthony Burd (Mercato Hong Kong), Max Levy (Okra), and Chris Tuthill (The American Club Hong Kong) in the kitchen, while John Nugent welcomes Chanel Adams (Happy Paradise), Owen Gibler (Employees Only) and Jameel Frith (Employees Only) behind the bar. A third of dinner proceeds will be donating to the Foodlink Foundation, which fights food wastage in hotels and restaurants across the city. There is also a more traditional three-course menu available.
The Friendsgiving feast (HK$300) will be held on 26 November, while the three-course set menu (HK$650) is available from 23-26 November.
Lily & Bloom, 5/6F, LKF Tower, 33 Wyndham Street 2810 6166
www.lily-bloom.com
Employees Only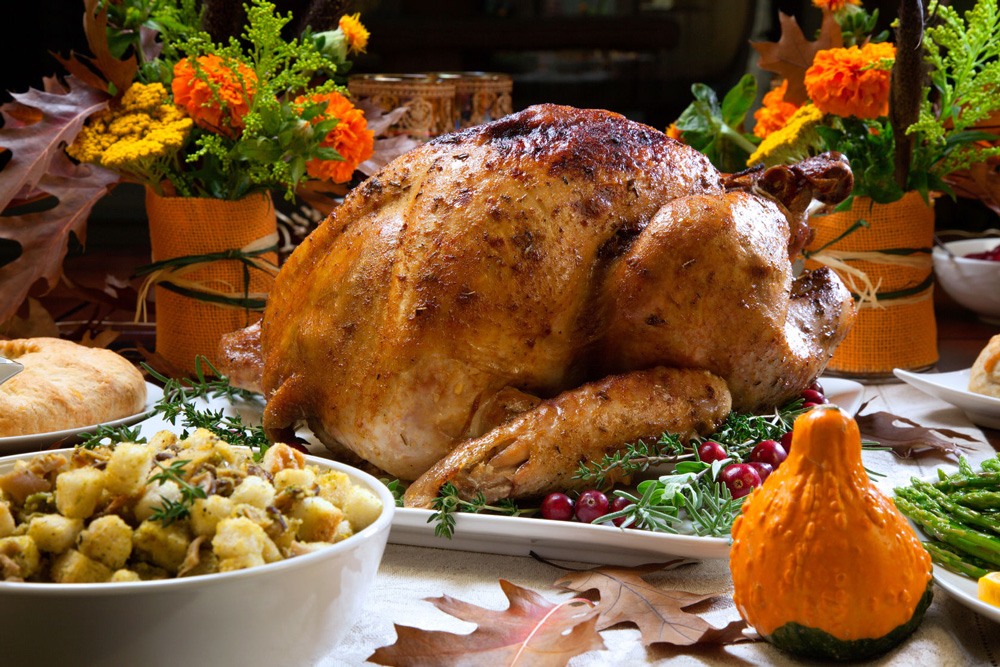 Lan Kwai Fong's newest American addition, Employees Only, is hosting a night for the homesick with an a la carte no-frills Thanksgiving plate of roast turkey breast, pork sausage stuffing, creamy mashed potatoes, candied sweet potatoes, cranberry relish and gravy. Finish it off with a pumpkin custard crêpe cake, or end the evening with a 'Turkey Bird' Old Fashioned cocktail. If you stick around late enough you can tuck into the night's 'staff meal', a leftover Thanksgiving sandwich. It's a taste of home, but with better service.
Employees Only, 19 Lan Kwai Fong, Central 2468 2755
www.employeesonlyhk.com
Pomegranate Kitchen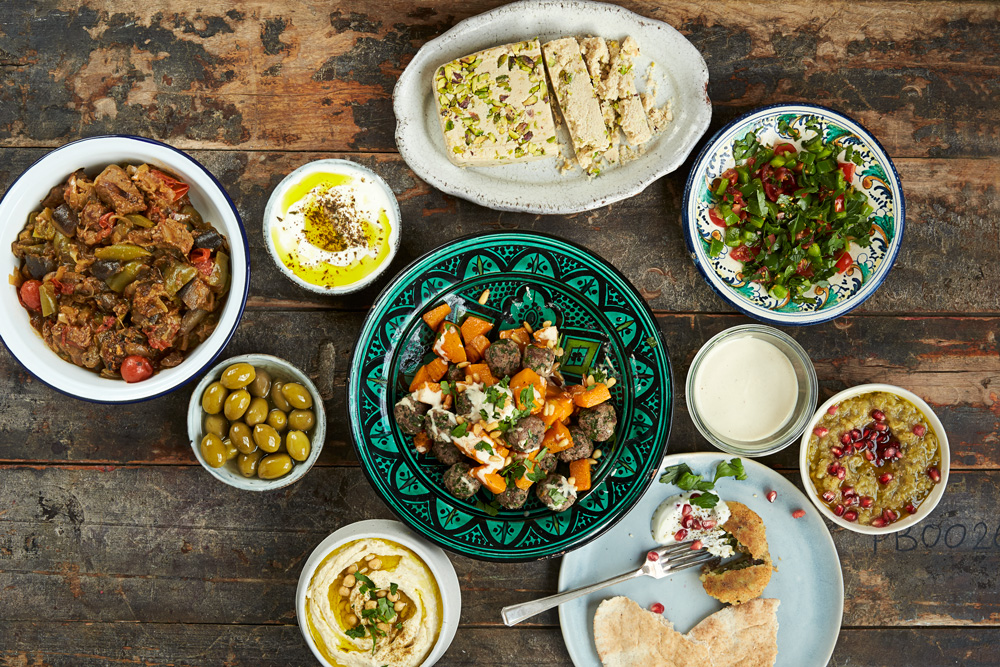 If you're looking for another way to eat well and do good at the same time, head to Pomegranate Kitchen's Syrian Thanksgiving banquet, in aid of Cook for Syria. The global movement spreads awareness of the largest humanitarian crisis of our time, by encouraging people (including famed chefs like Jamie Oliver and Yotam Ottolenghi), to cook and raise money in aid of UNICEF's Syria Relief Appeal. Just launched in Hong Kong last month, this will be the second benefit meal, and chef Maria Bizri will be cooking dishes from Damascus and Aleppo. It's non-traditional and completely international, making it the truest Hong Kong Thanksgiving option of all.
Tickets are priced at HK$1200 each, and can be reserved through [email protected]
Pomegranate Kitchen, 4B 44 Wong Chuk Hang Road, Aberdeen 2580 0663
www.pomegranate.com.hk