Hong Kong's best icy desserts to beat the summer heat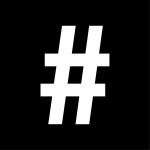 By: Alyanna Payos
June 12, 2020
With all the joys of summertime, comes the blistering heat too. To help you keep your cool, we've compiled a list of Hong Kong's best icy desserts from all across town so you can make the most of summer.
Emack & Bolio's
Since arriving to the city in 2015, Emack & Bolio's has gone on to become the top ice cream destination for many Hong Kongers. As colourful as they are tasty, we can guarantee that the selection of smooth and creamy scoops at Emack & Bolio's won't disappoint. Take your pick between a signature cone or a seasonal Summer Breezer, or both?
Our pick: Froot Loops Marsh "Mellow" Cone with your ice-cream of choice, Peach & Lemon Summer Breezer
Address: G/F, 26 Cochrane Street, Central and Shops G09 & G10, Lee Tung Avenue, 200 Queen's Road East, Wanchai
Supabowl
If you'd like something a little more healthy, head on over to Supabowl and grab a refreshing smoothie bowl to dig into. These colourful, fruity bowls are jam-packed with all sorts of healthy stuff, including banana, acai, homemade granola, nuts and seeds, but what's most important is that they're tasty too.
Our pick: Cocobowl or make your own bowl!
Address: Shop B, 41-43 Graham St, Central and Shop A1, 4 Swatow St, Wan Chai
I See I See
There's no better way to beat the heat than with a classic ice pop. If you ever find yourself strolling along the promenade at TST this summer or admiring the view from The Peak, drop by I See I See and enjoy one of their beautifully handcrafted ice lollies.
Our pick: Refreshing Kiwi or Berry Berry Nice
Address: MC04, AVENUE OF STARS, Tsim Sha Tsui and Shop 115, 1/F, Peak Galleria, 118 Peak Road, The Peak
Oddies
Don't know what Oddies is? You're probably not from around here. Oddies' Eggette Parfaits are the ultimate fusion of gelato and gai daan zai (雞蛋仔), an iconic Hong Kong street snack. Legend has it that no one's ever had their parfaits without posting it to Instagram first.
Our pick: Nightwolf eggette parfait
Address: G/F, 45 Gough Street, Central
Via Tokyo
Calling all matcha-lovers! Get your fix at Via Tokyo Café where literally everything comes with a matcha option. This Japanese dessert café has a wide variety of sweet treats including Hokkaido milk and Hojicha tea soft serve with a range of mochi toppings, but your best weapon against the sun is a classic soft serve.
Our pick: Matcha & Hokkaido Milk Mixed Cone
Address: Shop 1A-1B, G/F, Leishun Court, 106-126 Leighton Road, Causeay Bay
Owl's
Owl's took ice cream sandwiches to the next level with their Mega Gelato Choux – a scoop of gelato wedged in between a choux pastry. Bonus points: from the gelato to the pastries to the caramel sauce, everything at Owl's café is made in-house.
Our pick: Red Velvet or Popcorn Rocks Mega Gelato Choux
Address: G/F, 32 Mody Road, Tsim Sha Tsui
Shari Shari Kakigori House
The ultimate Hong Kong icy summer treat is probably a frosty mountain of flavoured shaved ice. From strawberry to mango and hojicha, these icy desserts are great for sharing, so pay a visit to one of Shari Shari Kakigori House's locations at either Central or Causeway Bay, and cool off with a group of friends.
Our pick: Hojicha & Kinako Cream
Address: G/F, 14 Haven Street, Causeway Bay and G/F, 47 Staunton Street, Soho, Central
See also: 10 Hong Kong afternoon tea sets to indulge in this summer