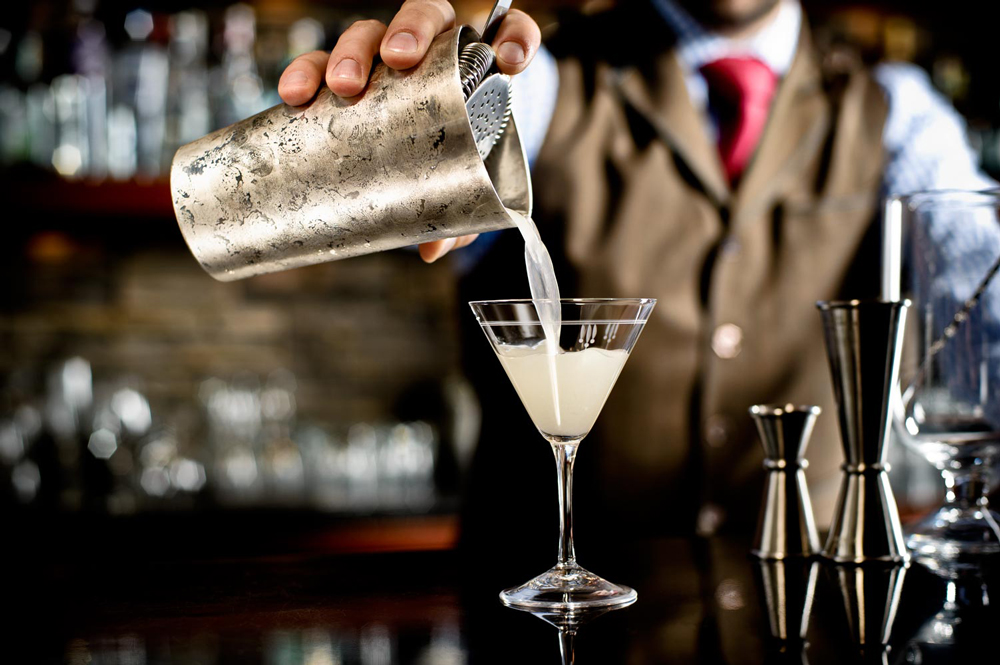 It's easy to make a very expensive cocktail once. You just grab your best booze off the top shelf, mix in some other expensive ingredient (looking at you gold leaf!), and voila! An extortionate tipple. What's not easy to make, however, is an expensive cocktail people will actually buy on the regular. We searched the city on the hunt for the most expensive cocktail in Hong Kong, and what we found surprised even us. Take a look below and let us know what you'll be drinking next.
An HK$225 Tequila Old Fashioned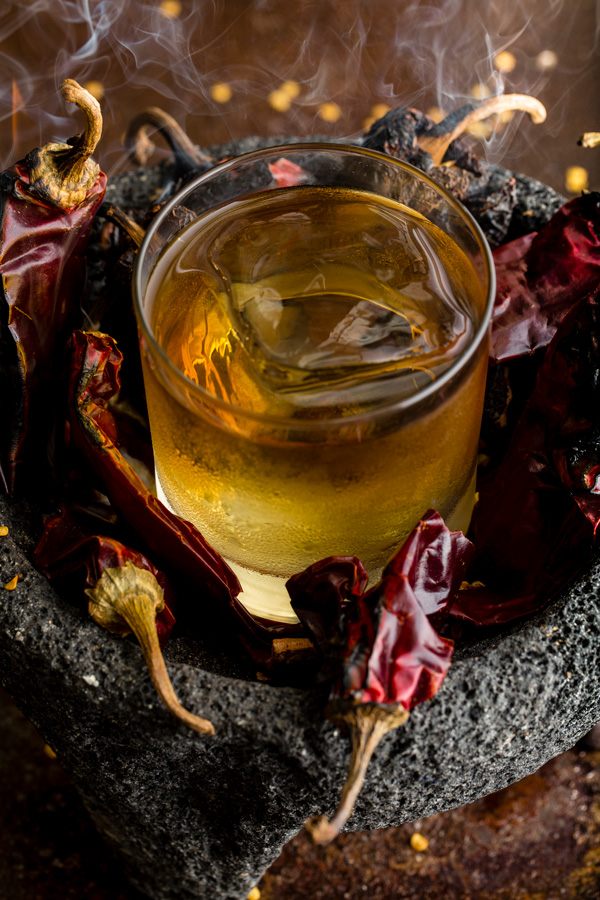 There's nothing old fashioned about a drink that costs about the same as dinner, but Brickhouse gets away with it because the Mole Old Fashioned is made with top shelf ingredients and a bit of Latin flare. It's a Mexican twist on the classic, made with mole sauce, maple syrup and mole bitters. The mole sauce is infused with tequila overnight, giving it a complex and well-balanced profile of agave, spice and chocolate. Then it's mixed with the dark Jose Cuervo Reserva de la Familia Extra Anejo tequila (which has to be aged in oak barrels for at least three years) and finished with a Mexican chili garnish.
Brickhouse, 20 D'Aguilar Street, Lan Kwai Fong
www.brickhouse.com.hk
An HK$1,888 Punch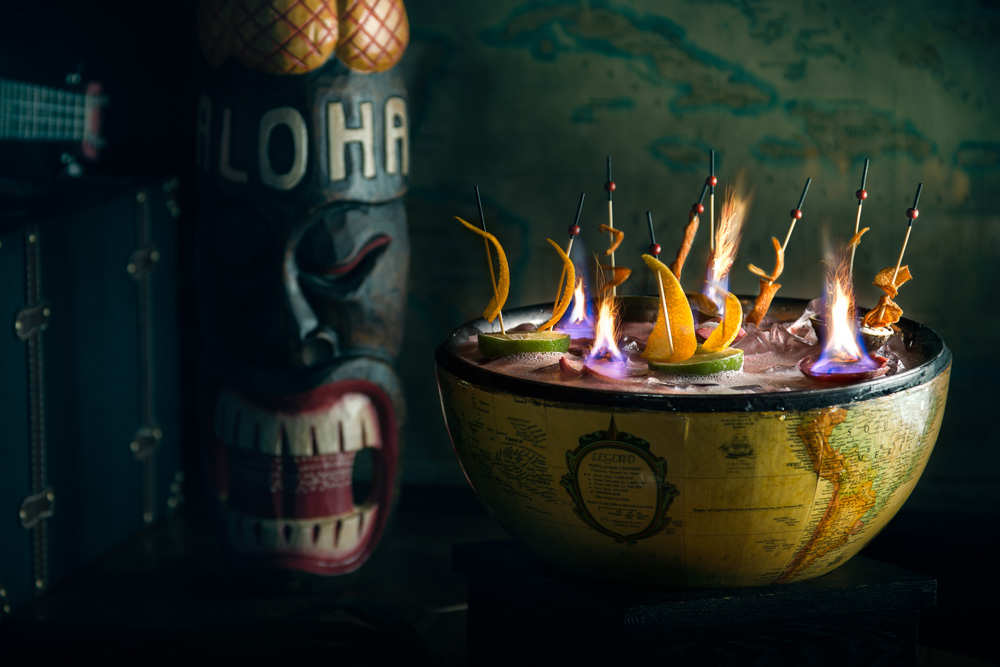 Honi Honi Tiki Cocktail Lounge's Around the World is their most decadent sharing cocktail (yet). The price tag may be shocking at first, but this is actually for eight to 12 people to share. Served flaming inside a hemisphere, it's one for your bucket-list. Made with Don Q Cristal rum, Appleton signature blend rum, Plantation OFTD Overproof rum, guava juice, pineapple juice, grapefruit juice, cinnamon, vanilla, orgeat syrup and an entire bottle of Taittinger Brut Champagne it packs a serious punch, pun intended. Do not try and drink this alone.
Honi Honi Tiki Cocktail Lounge, Somptueux Central, 52 Wellington Street, Central 2353 0885
www.honihonibar.com
An HK$238 Bloody Mary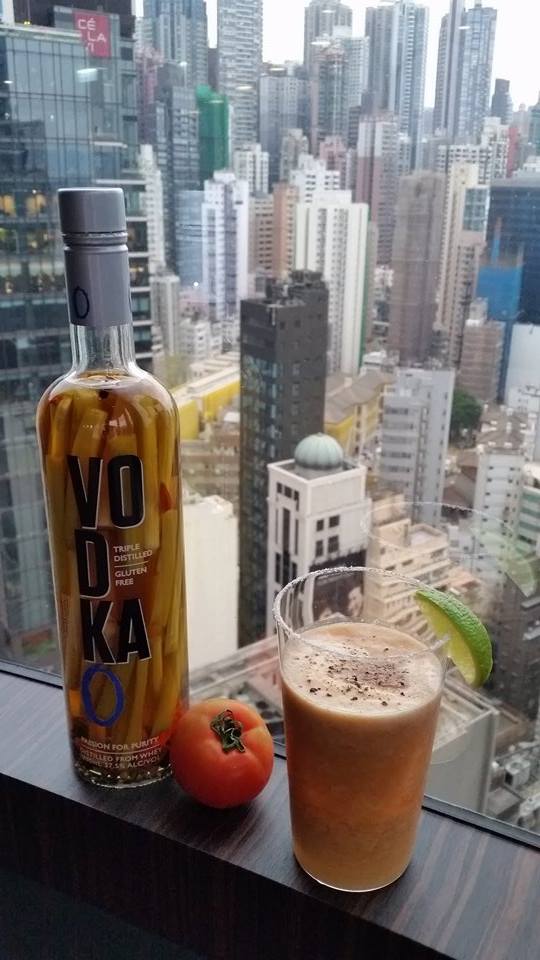 Your go-to brunch staple (re: saviour) gets a luxurious makeover at Bar de Luxe, the Japanese cocktail bar by opened by the legendary mixologist Hidetsugu Ueno of Bar High Five. The Hong Kong outpost is helmed by Ueno's protégé, Yuriko Naganuma, who prepares the drink the same way you'd have it in Ginza, with Japanese tomato and specially infused vodka. "The flavour is very natural. If we want to make it similar to Bar High Five, the cost [to make] is high, so the price comes like this," Naganuma explains, "but we're happy if the customer likes it and keeps ordering."
Bar de Luxe, 30/F, Asia Pacific Centre, 8 Wyndham Street, Central 3706 5716
www.attire-house.com/bar
An HK$268 Gin & Tonic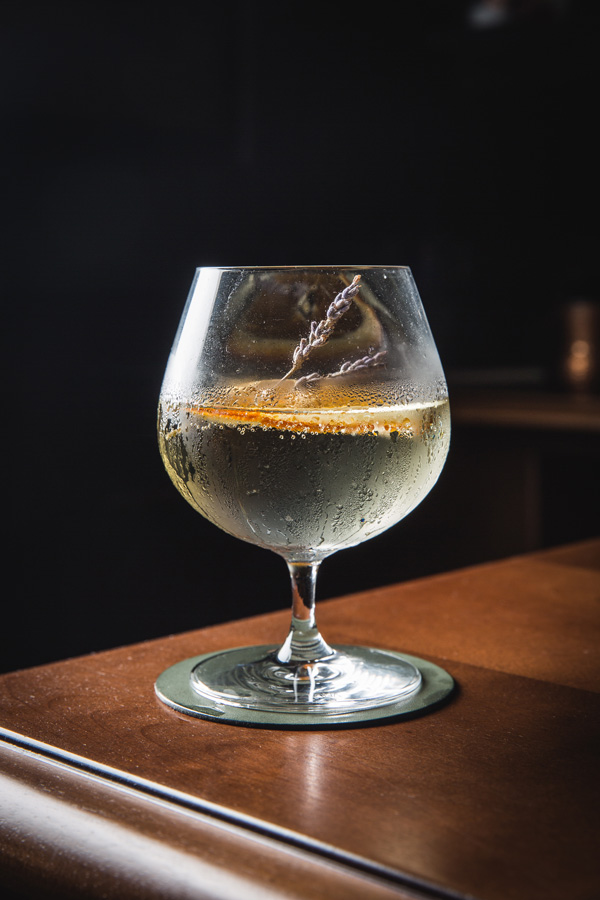 Yes, you read that right. HK$268 for a shot of gin and a splash of tonic water – but there's a reason why you're paying a premium. It's made with Monkey 47 gin, one of the finest botanical spirits in the world, and at HK$700 a bottle, one of the most expensive. Try it for yourself at the New Punjab Club on Wyndham street. The latest addition to the Black Sheep Restaurants family is an ode to the British influenced, post-colonial period of the Punjab region. And nothing could represent this era more perfectly than gin. Made with the eponymous spirit, fresh lavender, a house-dried orange wheel and Mediterranean tonic water, the Monkey 47 cocktail is elegant, understated and very aromatic. Group mixologist Axel Gonzales (read more about him here) was inspired to use Monkey 47 because of its unique nature. Blending 47 different botanicals, the spirit's flavour changes from year to year.
New Punjab Club, World Wide Commercial Building, 34 Wyndham Street, Central 2368 1223
www.newpunjabclub.com
An HK$270 Daquiri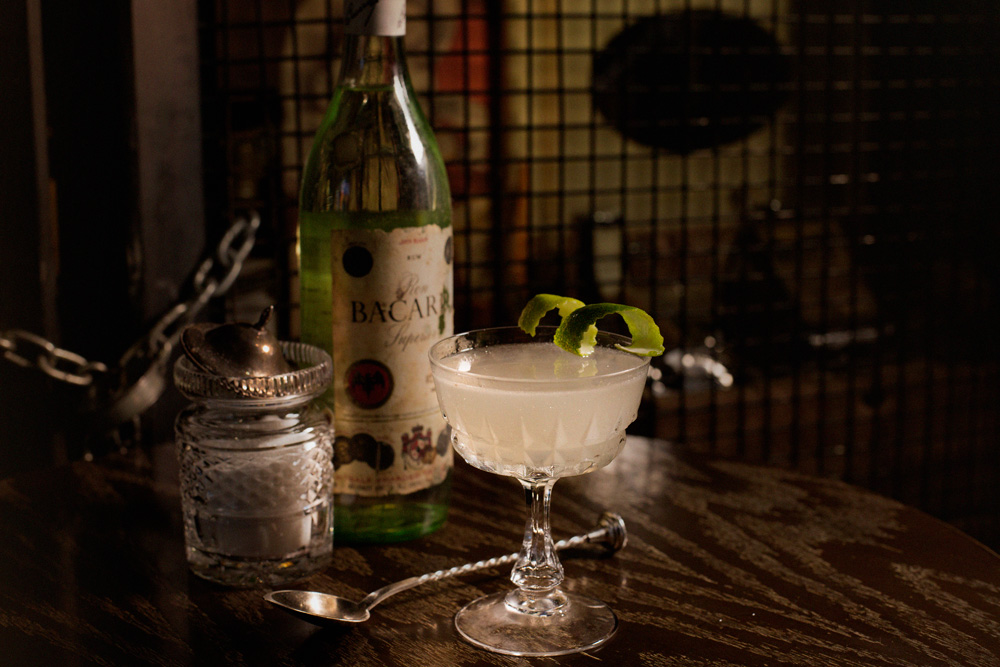 Quinary is bringing your daiquiri to the next level. Forget the poolside indulgence, this is a masterpiece that demands respect. Ranked by World's 50 Best Bars, The Quinary injects a touch of glamour into this classic, using 1970's Bacardi Rum, fine white sugar and lime juice. While it may sound simple, the spirit isn't your standard 'Superior' bottle. The vintage spirit was bottle-aged for years, giving it a distinct (and increasingly rare) taste. "Especially for the more sophisticated and discerned drinkers, we suggest ordering a regular classic Daiquiri and a Vintage Daiquiri, so they can compare and tell for themselves," says bar manager Samuel Kwok.
Quinary, 56-58 Hollywood Road, Central 2851 3223
www.quinary.hk
An HK$300 Negroni
Ori-Gin is stirring up the most expensive Negroni in town, and some of the ingredients could be older than you. Made with 1980's vintage Beefeater Gin, vintage Campari and vintage Martini Rosso, the Vintage Negroni has a smoother, more well-rounded and velvety mouthfeel than its contemporaries, and is highly aromatic. You'll be hard-pressed to find another drink of its kind in the city, because Ori-Gin owns one of the five (or less) remaining bottles of the discontinued Beefeater in the city. "Spirits, when aged with care are like men and women," says bar manager Hungie Fong, "graceful, refined and with depth. This very simple recipe lets the beauty of the aged ingredients shine through… It's a drinking experience that's getting rarer and more coveted each day."
Ori-gin, G/F, 48 Wyndham Street, Central 2668 5583
www.originbar.hk
An HK$804 Rum Cocktail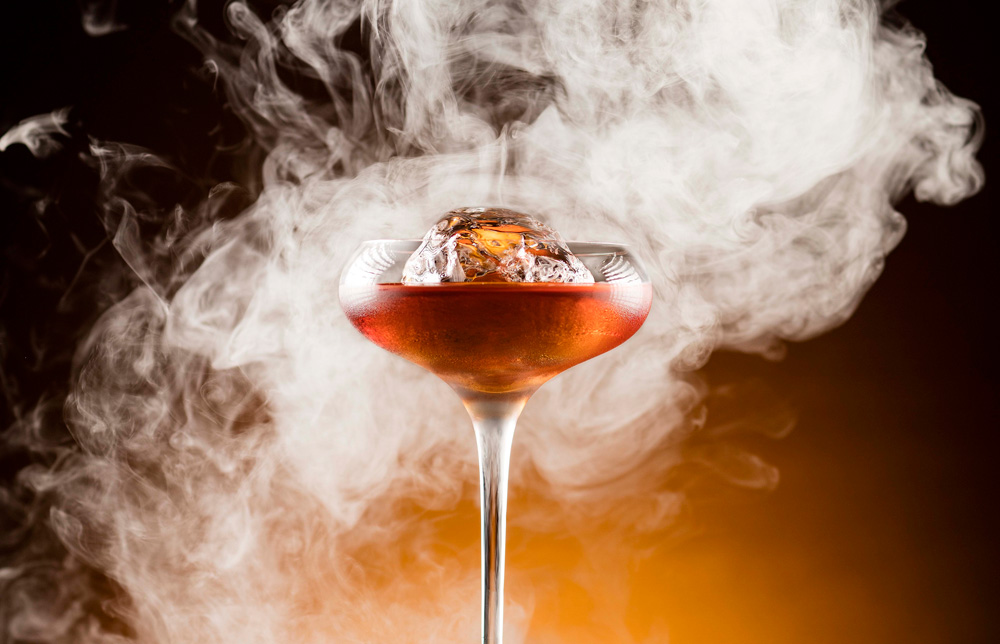 It's called The Union, it's served at M Bar, and it will cost you dearly. So dearly in fact that only 26 people in the last year have ordered it! The Union is beverage manager Agung Prabowo's take on an East-meets-West cocktail, and it combines small batch Havana Club Union Rum with effervescent Tonka beans and house-made bitters sourced from local dry fruits. Served with in an art-deco-esque coupe, it looks like drinkable art and we're dying to try it.
M Bar, The Mandarin Oriental Hong Kong, 5 Connaught Road Central, Central 2825 4002
www.mandarinoriental.com
An HK$1,555 Champagne Cocktail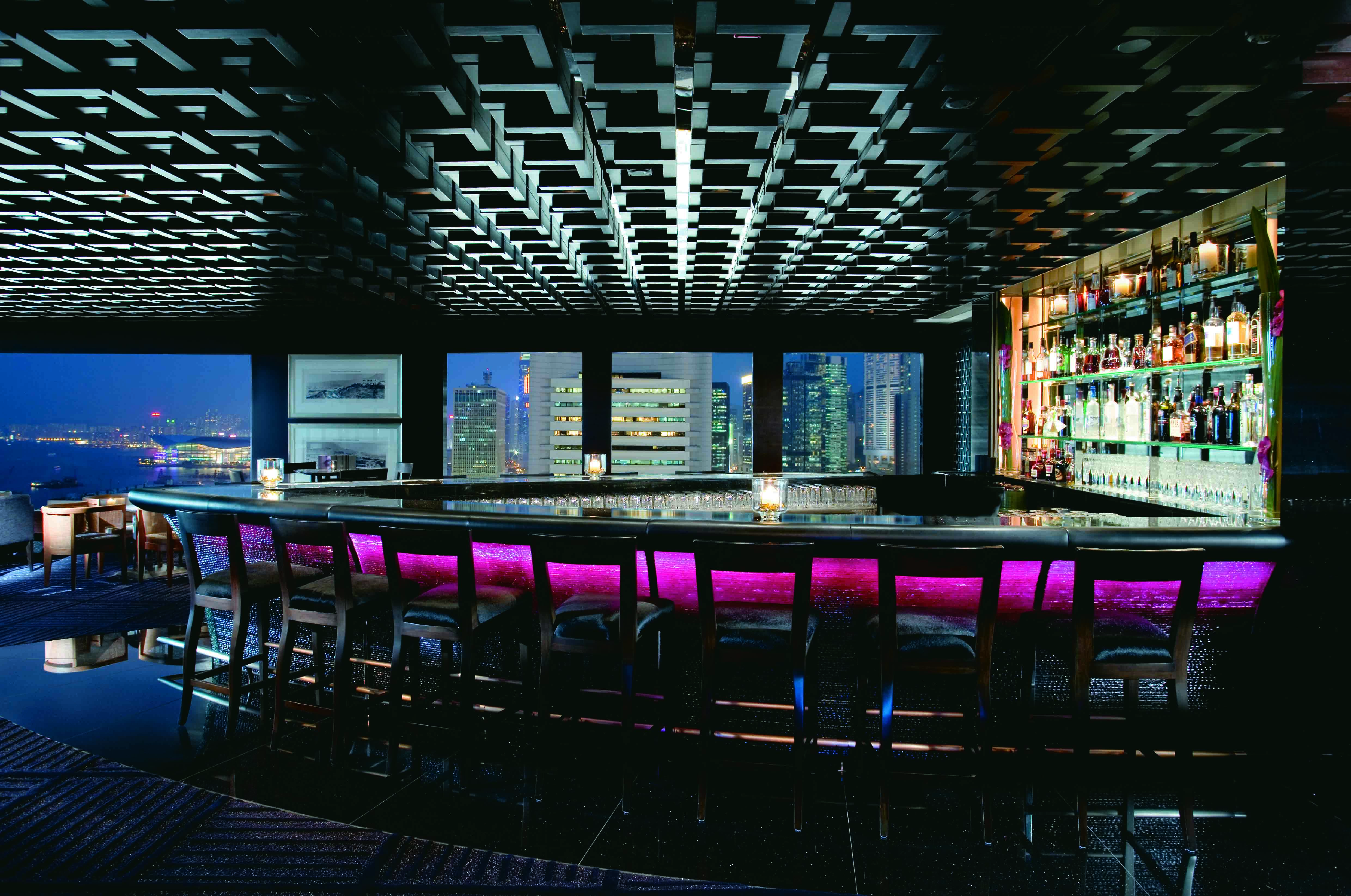 M Bar shows up on the list again, with quite possibly the most expensive cocktail in all of Hong Kong. Their Bespoke Champagne Cocktail, another creation of Prabowo, combines vintage Dom Perignon Brut 2006 and Remy Martin Louis XIII (aka the 'King of Cognac') with gold flakes to create a mesmerizingly glittery whirlpool of gold. This gilded concoction is roughly seven times more expensive than the Tequila Old Fashioned, and if you're wondering who would buy it, the answer is: not many. It's only been ordered 16 times in 2017, and it's so luxurious we don't even have a photo of it! For this, sadly, our imaginations will have to suffice – at least until we have a cool HK$1,555 to spare.
M Bar, The Mandarin Oriental Hong Kong, 5 Connaught Road Central, Central 2825 4002
www.mandarinoriental.com
Did we miss a drink you think should be included? Let us know on Facebook or Instagram @hashtag_legend.