As Hong Kong continues to ride out its third COVID-19 wave, vulnerable communities such as the homeless and the elderly are struggling more than ever to get by. Charities across the city are also finding themselves in desperate need of health and food supplies to provide for those who rely on them every day. Here are five local Hong Kong charities you can lend a hand to during these trying times.
Impact HK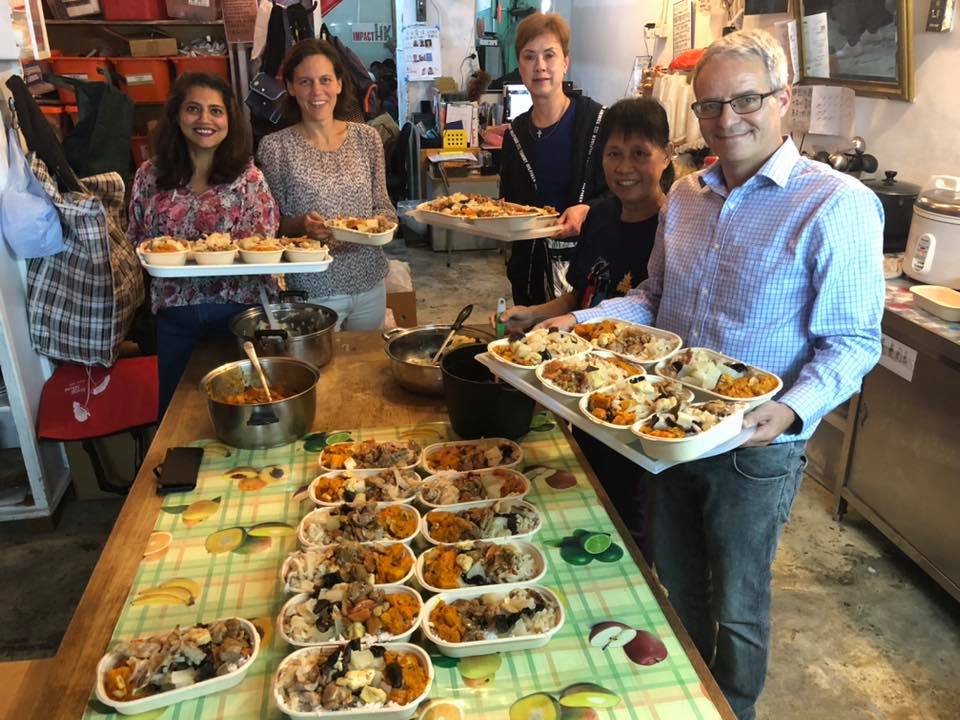 Impact HK is a charity dedicated to helping the city's homeless by providing them with a rehabilitative support programme, counselling, mentorship and job opportunities. Located in Tai Kok Tsui, their "Guestroom" is a safe place for the homeless to wash and rest. Other than the homeless, hundreds of people – from street cleaners to the elderly – also rely on Impact HK's thrice-a-day free meal service to get by under the impacts of COVID-19.
Get involved: Donate now on their website, or volunteer at events listed on their calendar.
Hong Kong Blind Union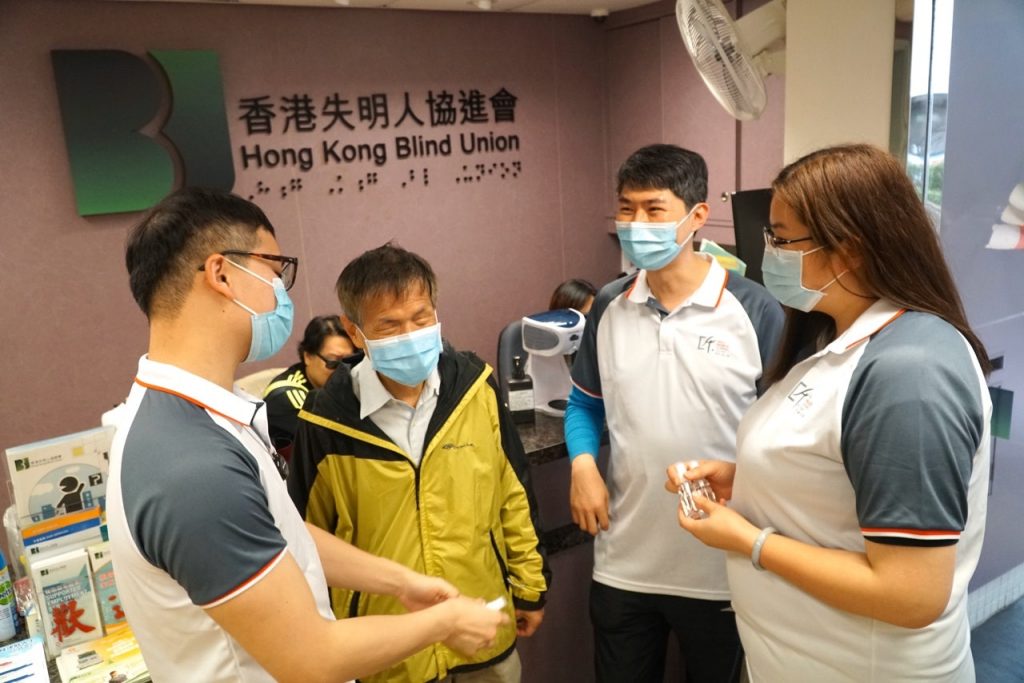 One of the most common ways of COVID-19 transmission is through touching public surfaces. For blind people however, touching shared surfaces is inevitable in navigating their surroundings, thus they are exposed to a higher risk in catching the virus.
Get involved: Become a volunteer and provide support to the visually impaired by escorting individuals while they tend to their daily activities such as grocery shopping. For more details on volunteering for the Hong Kong Blind Union, visit their volunteer page.
Bethune House Migrant Women's Refuge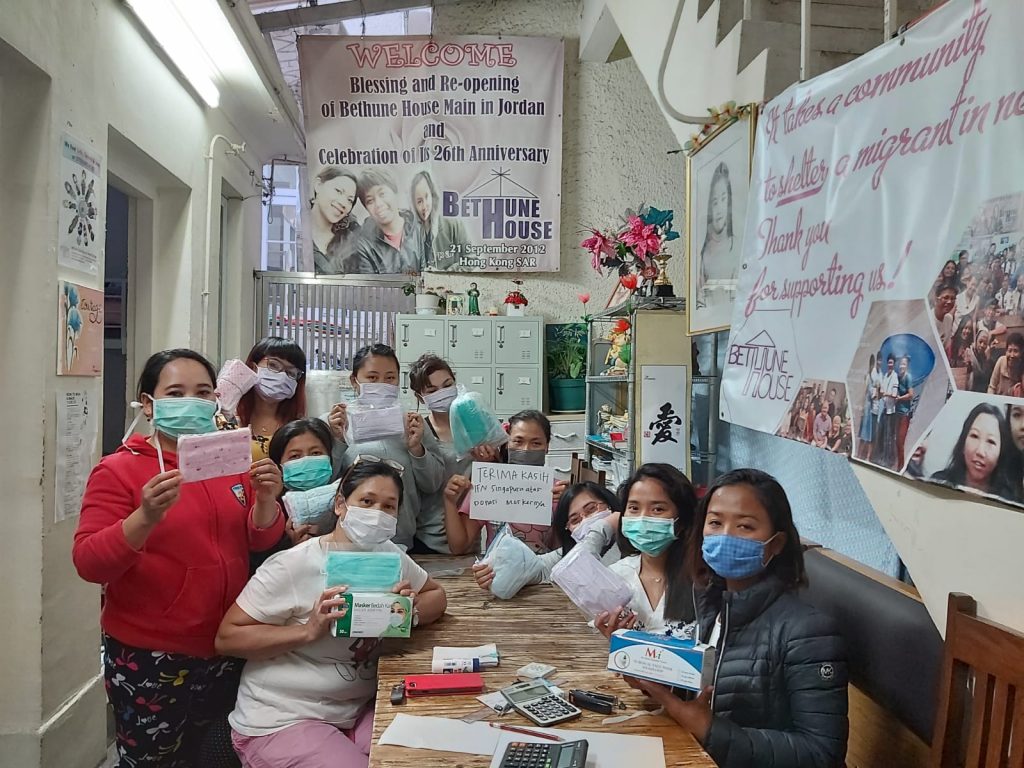 Bethune House provides shelter to the city's displaced or distressed domestic helpers, many of which awaiting resolutions of their legal cases. They are currently placing an urgent COVID-19 appeal to the public for protective supplies such as surgical masks and hand sanitisers.
Get involved: Contact them at 9488 9044 for enquiries on donating, or drop off supplies at Mission For Migrant Workers's office, located at the St. John's Cathedral, 4-8 Garden Road, Central.
Feeding Hong Kong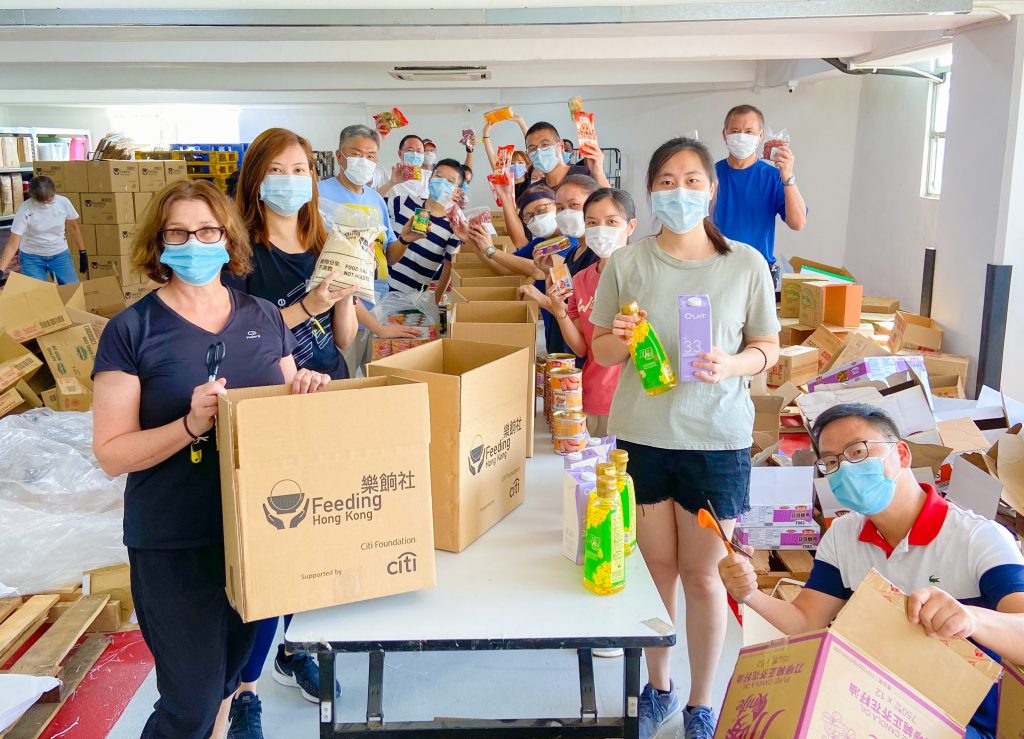 Feeding Hong Kong is a Hong Kong food bank dedicated in rescuing surplus food from retailers and manufacturers, re-distributing the food they collect to those in need. They are currently experiencing a surge in demand for key food staples from frontline charities across the city.
Get involved: Drop off food supplies at their food bank at Unit 715-717, Block A2, Yau Tong Industrial City, 17-25 Ko Fai Road, Yau Tong, Kowloon. You can also volunteer as a warehouse assistant or a driver's assistant to organise and deliver food to those in need. If you prefer to provide them with financial assistance, you can sign up for different monthly donation options here.
Soap Cycling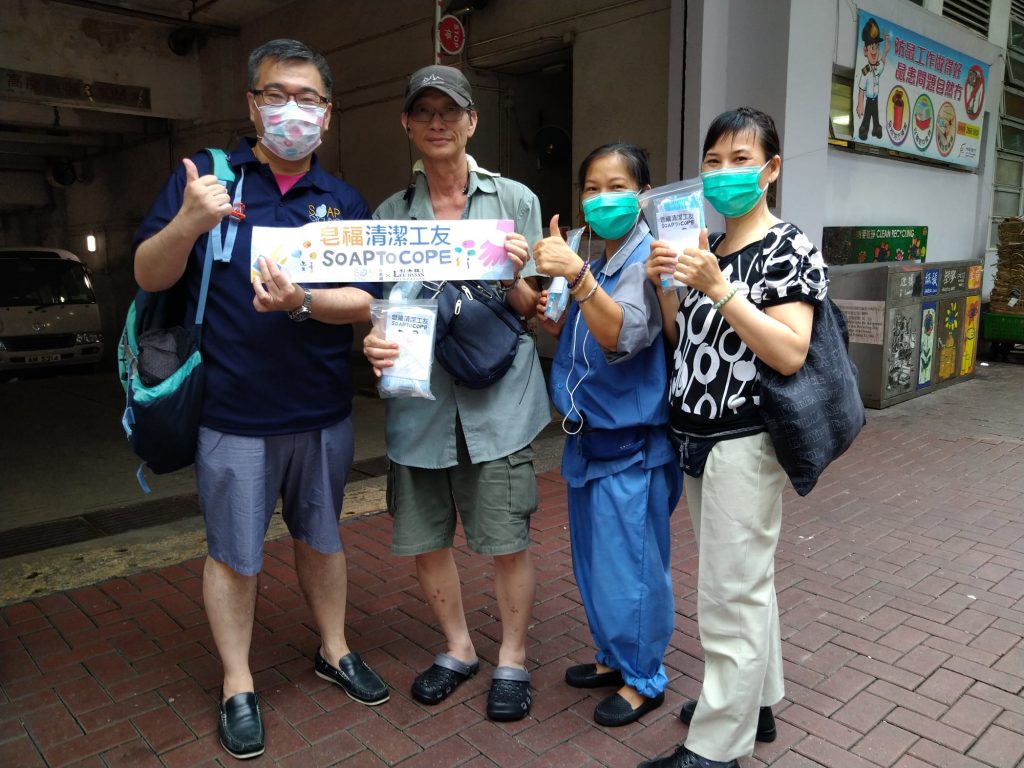 Soap Cycling is an NGO based in Hong Kong that provides recycled soap to hygiene and sanitation projects throughout Asia. In response to COVID-19, they've started the #Soapin18 campaign, which aims to deliver hygiene kits to the public in all 18 districts, and the #SoaptoCope campaign, which provides our city's street cleaners with hygiene kits and educational leaflets.
Get involved: Donate to their Hong Kong crowdfunding page to support their local campaigns. Create new campaigns or set up fundraisers of your own in support of Soap Cycling cause – guidelines and additional information available here. 
See also: When civic duty calls, entrepreneur Adrian Cheng responds – mask dispensers are here