When civic duty calls, entrepreneur Adrian Cheng responds – mask dispensers are here
May 12, 2020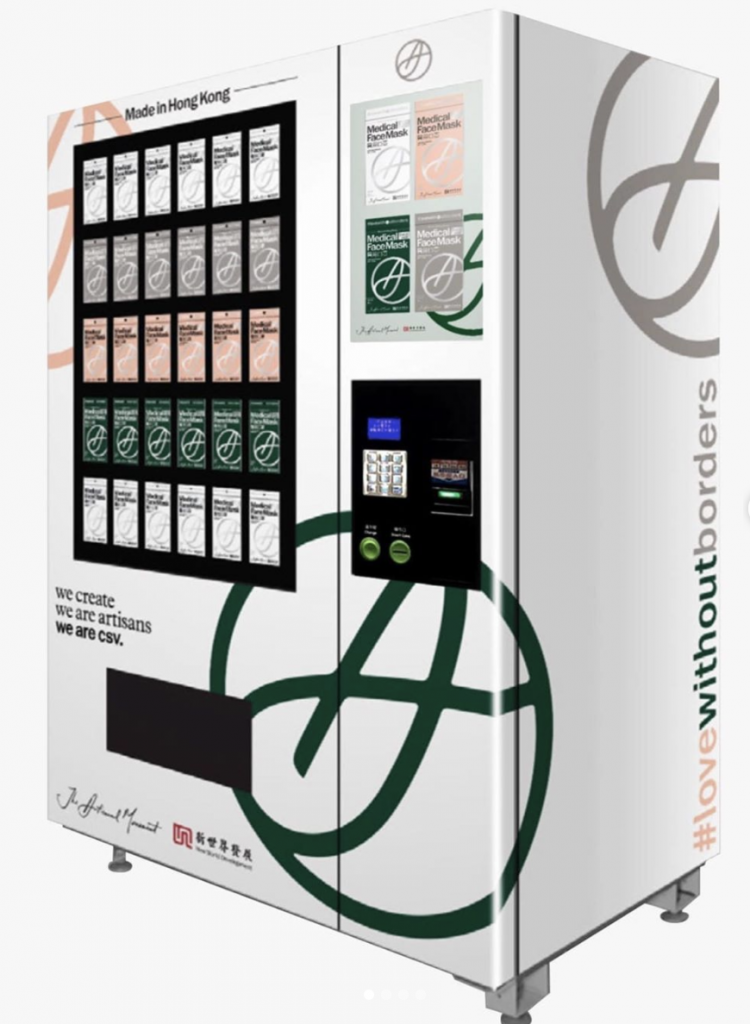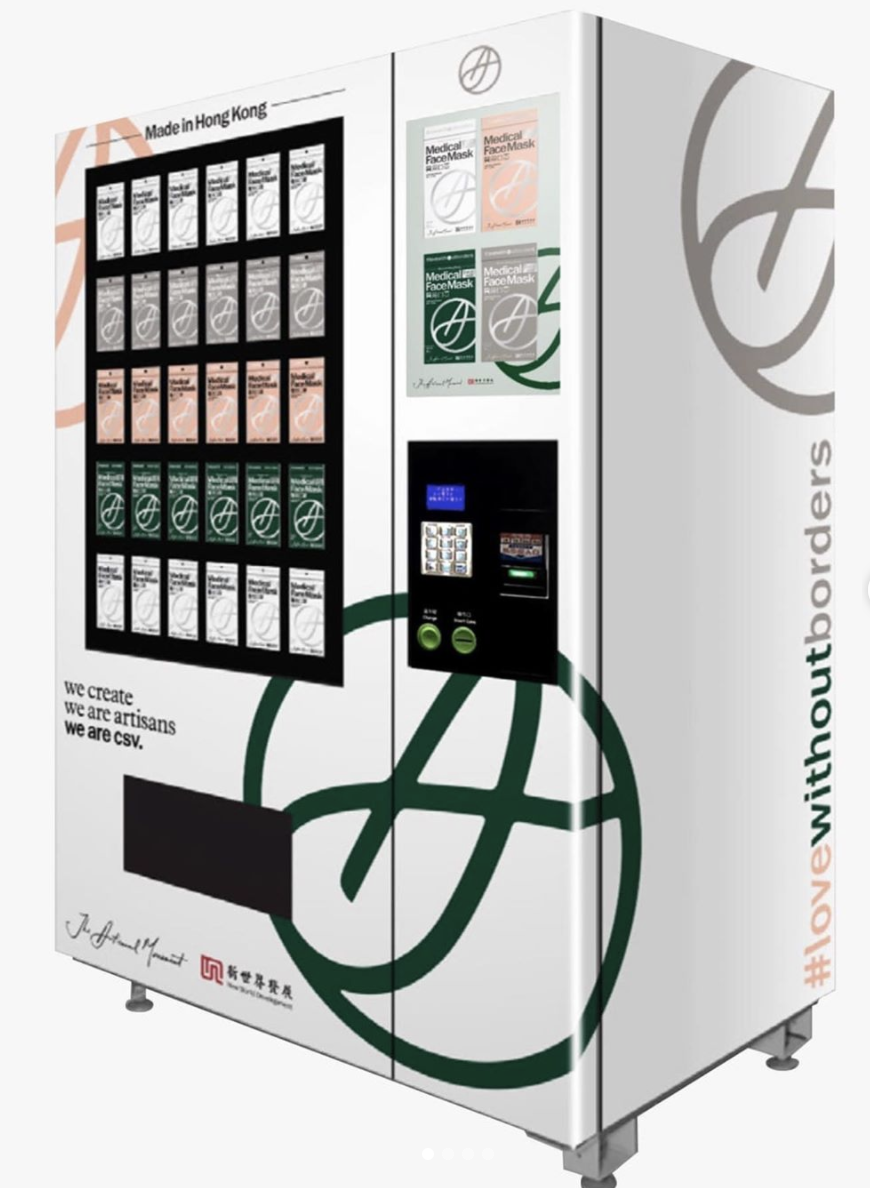 The man at the helm of Chow Tai Fook and K11 Group, Adrian Cheng, has deployed over 35 mask dispensers across 18 districts in Hong Kong, as promised.
In late February, Cheng, who is also the CEO of New World Development (NWD), announced that NWD has set up local mask production lines through its charity foundation to produce at least 200,000 high quality medical masks a day in Hong Kong. Through a "Mask To Go" distribution programme, 10 million masks will be distributed for free to the public, prioritising 8 NGOs across the city.
In addition, 500,000 of these masks will be donated to UNICEF, in an effort to provide vulnerable children and young people around the world with essential safety and sanitation materials to the fight against COVID-19. The extraordinary effort is part of a global charitable campaign #LoveWithoutBorders.
According to Cheng, pre-registered "smart redemption cards" will be distributed so that people do not have to queue, and each cardholder can redeem a free pack of 5 masks every week.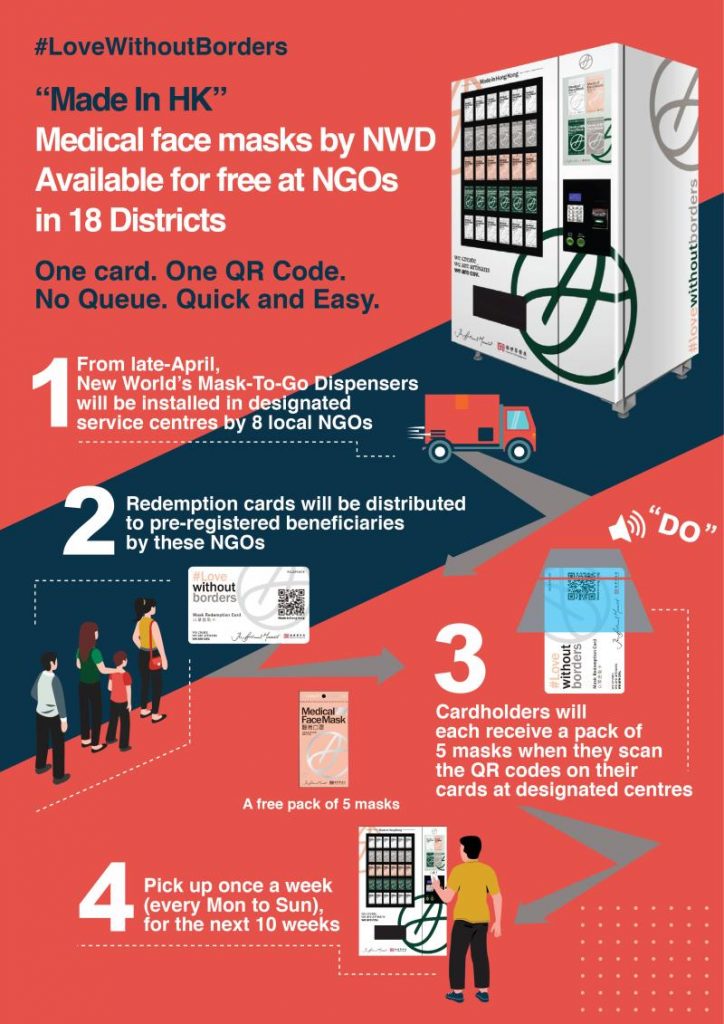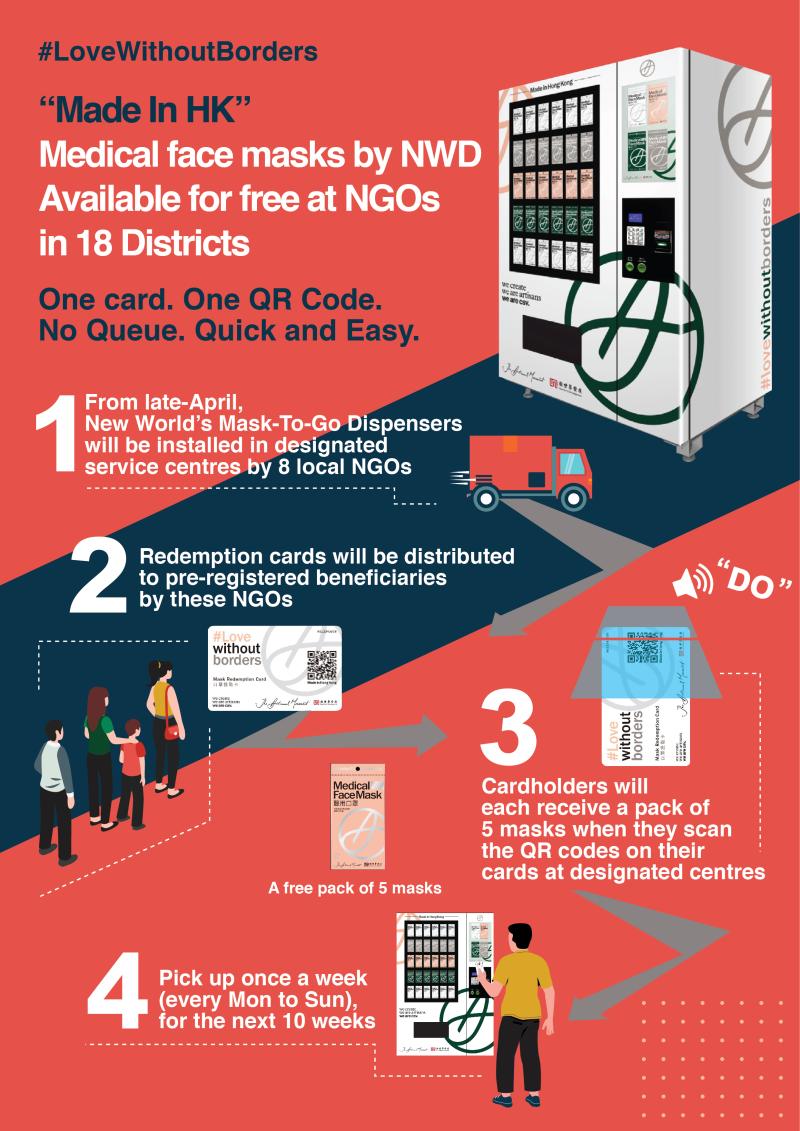 "I'm so proud of the dedication and effort our teams have put into this program. I also appreciate very much the positive feedback that we have received from the public so far regarding this initiative, which I hope will prompt others to join us in our effort," Cheng says.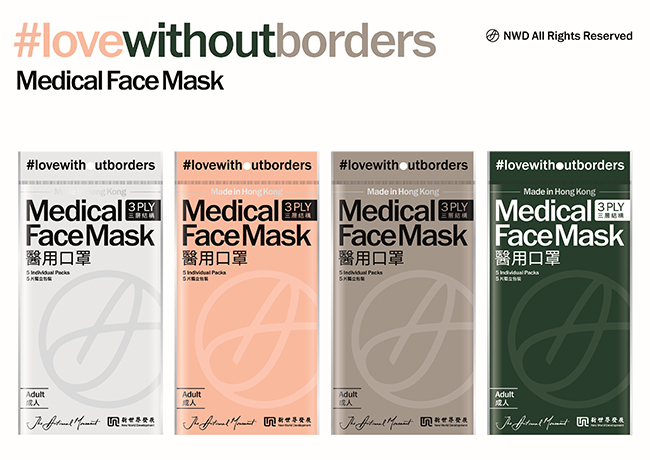 NWD will also invest up to HK$10 million and work in collaboration with a leading Hong Kong material analysis and nanotechnology company, Master Dynamic Limited (MD), on the R&D of the application of NanoDiamonds technology to enhance the protective function of mask materials. The primary objective of the programme is to further develop a specialised coating that will kill bacteria and viruses. The new technology has the potential to create a new generation of affordable and highly effective surgical masks.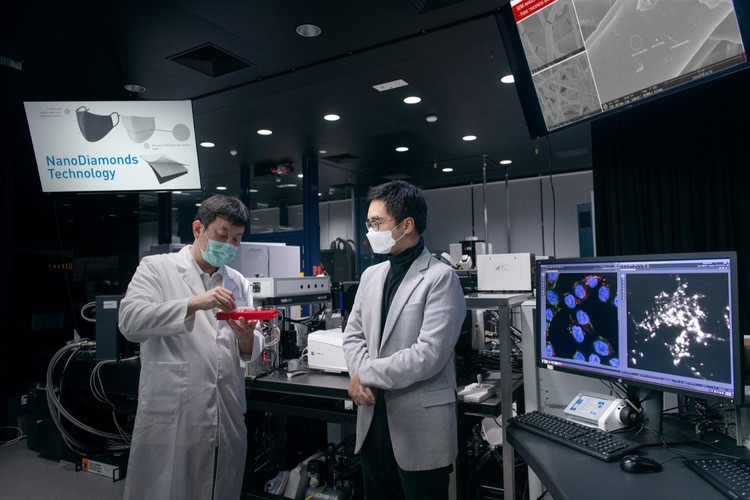 Cheng says: "We have no shortage of scientific research capabilities, talent and resources in this city, and we are absolutely equipped to produce high-quality masks locally to tackle immediate and long-term needs. Driven by our vision for "creating shared value" and doing so through the power of technology, innovation and cooperation, I believe we can work together to win the battle against the COVID-19 epidemic and bring long-term positive change to society."