4 Hong Kong artists unveil new Octopus designs for iPhone and Apple Watch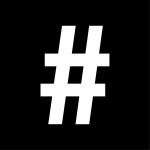 By: Hill Choi Lee
April 19, 2023
In support of Earth Day on April 22, Octopus Cards has found a way to put the attention back on Hong Kong as a city that continues to develop its social and environmental well-being. With the help of four popular local artists, eight new digital travel card designs are now available on iPhone and Apple Watch
The Octopus "Earth Day" card image collection comprises artworks by local artists Cuson Lo, No Paper Studio, Siu Hak and Tse Sai Pei. They cover four main themes each: Recycling and Upcycling, Transportation, Love and Treasure Earth, and Go Green.
No Paper Studio is best known for its pop culture references in its work, while Tse Sai Pei (aka Jasmine Tse) illustrates her musing with an entrenched female gaze. Cuson Lo's cartoonish artwork speaks to over 162K followers on Instagram. And last but not least, Siu Hak is a comic artist and lyricist whose social media platform is a mix-and-match expression of illustrations, doodles, and cultural observations.
This new digital collection will only be available on the iPhone and Apple Watch in a further bid to refocus the city's efforts on environmental preservation. This collaborative effort with Apple continues with all designs being "Made on iPad".
Through their unique styles and iconic designs, the artists presented their green living habits – such as supporting recycling, taking public transportation more often, growing more plants and reducing the use of cash.
"At [Octopus Cards], we spare no effort in empowering progress towards a smart city and sustainable living," said Rita Li, the company's Sales and Marketing director. "In addition to providing customers with a seamless, convenient mobile payment solution, Octopus on iPhone or Apple Watch accelerates the transformation to low-carbon living by helping customers go cashless."
As one of the most extensively accepted electronic payment platforms in Hong Kong, Octopus has been empowering the public to enjoy a more convenient, easier and environmentally friendly lifestyle. In addition to helping people go cashless and effectively cutting the social costs of handling cash, Octopus lessens carbon footprint by encouraging the frequent use of public transport and helping people travel less to purchase goods or settle payments through mobile payment.
The eight card images of the Earth Day Collection are available for free on the "Octopus Card Image Store" via the Octopus app.
The collected item can then be found in "My Card Image". Each customer can collect all eight card images of the Collection for free. The selected card image can be immediately applied to the mobile Octopus.
Also see: What to Watch on Apple TV+ this April