Xovē: Get prepped with white truffle skincare expert's festive gift sets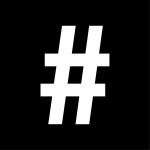 By: #legend
November 10, 2023
There is something innately pampering in having white truffles as part of your skincare routine. This is exactly what beauty expert Xovē offers, whose brand is known for infusing white truffle extracts into its skincare lineup. This Christmas holiday, the brand has put together a luxurious collection of festive-themed products together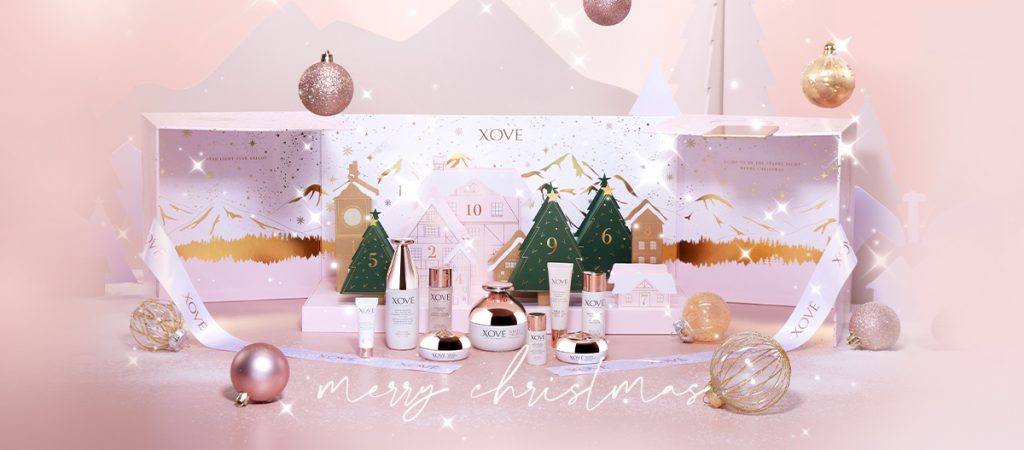 To dive into the holidays with full preparedness of mind and body, there are a few things we need to do. One, we prepare mentally for all the good wining and dining that is bound to happen. Two, we hype ourselves up to spend quality time with family and friends – or go on that much-needed holiday. And three, we get our body prepped to look our most fabulous at the multitude of parties that are coming our way.
If you are mulling over where to start with the latter, white truffle skincare expert Xovē has got us covered with a series of gift boxes and limited skincare sets.
With a focus on firming, antioxidant and moisturising properties, Xovē's offering includes the limited edition Swiss Starry Night Christmas Countdown Calendar depicting a romantic Swiss town. This is a nod to the integration of Swiss scientific research in Xovē's formulas which consist of the 12 extracts of this rare white truffle.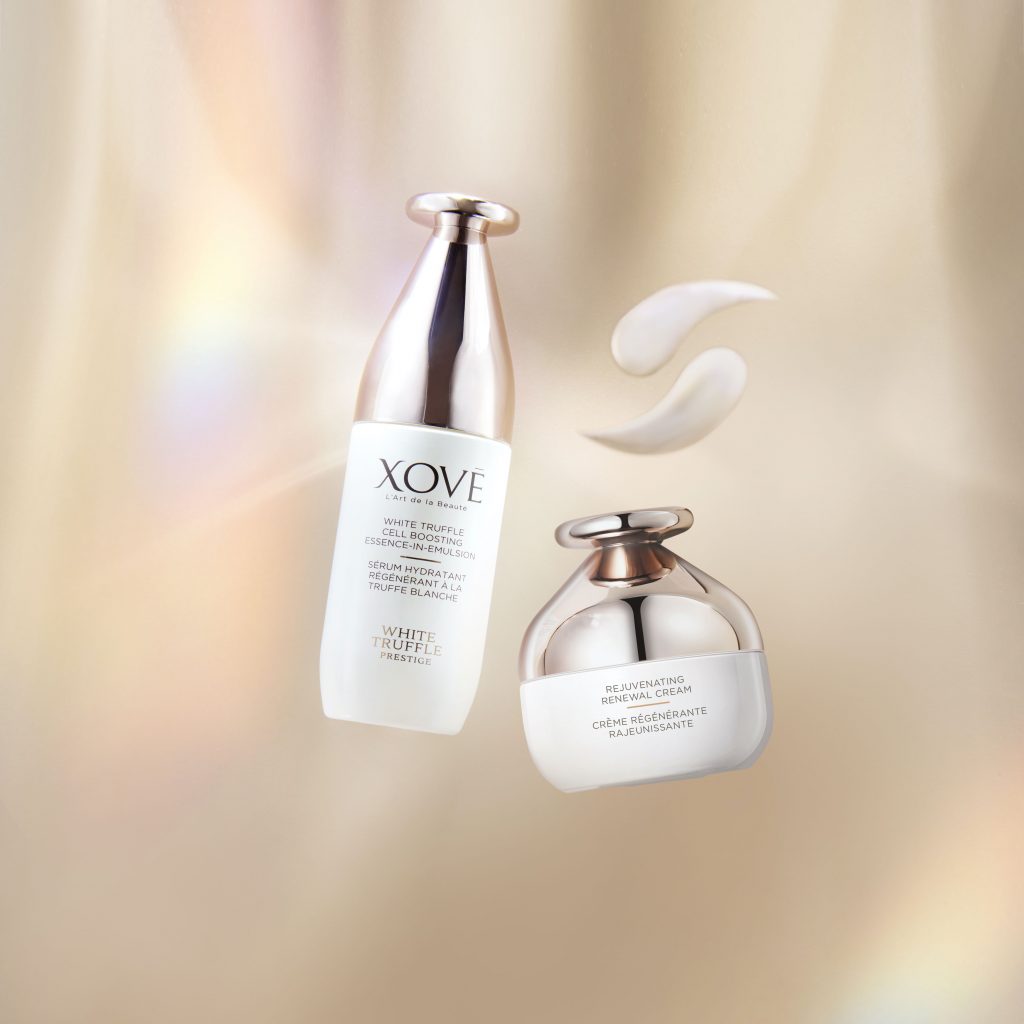 The Hong Kong-only Calendar is priced at HK$1,900 (with a total value of HK$4,704), but Early Birds can get their hands on the gift set for HK$1,800 until November 20. Included in the 12-piece set is: the Rejuvenating Renewal Cream (50ml), Cell Boosting Essence-in-emulsion (40ml), Skin Reset Tonic (30ml), Silky Sugar Lip Polish (12ml), Cellular Brightening Activator (10ml), The Treatment Essence (30ml), Caviar W-Tru Recovery Mask (12ml), Intense Defence Restorator (12ml), Link & Lift Eye Treatment (5ml), Renewal Bio-cell Nourishing Masque (1 piece), Revitalizing Eye Mask (one pair), and one piece of Aqua Glow Miracle Mask.
These extracts are proven to have regenerative and restorative components that result in an unprecedented even brightness, and a smooth and firm skin texture.
Apart from this festive set, Xovē carries other premium white truffle gift sets for which there are limited-time holiday offers of up to 50 percent throughout November and December. Check out the full range and further promo details on its official website or find them at various retail points in Hysan Place, Harbour City, Langham Place, Telford Plaza, New Town Plaza and Tuen Mun Plaza.
Also see: #beauty: The newest fragrance-centric products for autumn 2023