New beauty and wellness happenings this season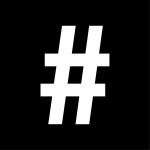 By: Stephenie Gee
August 29, 2023
From new product launches to wellness initiatives, here's what's new and happening in the beauty scene
The Ritz-Carlton, Hong Kong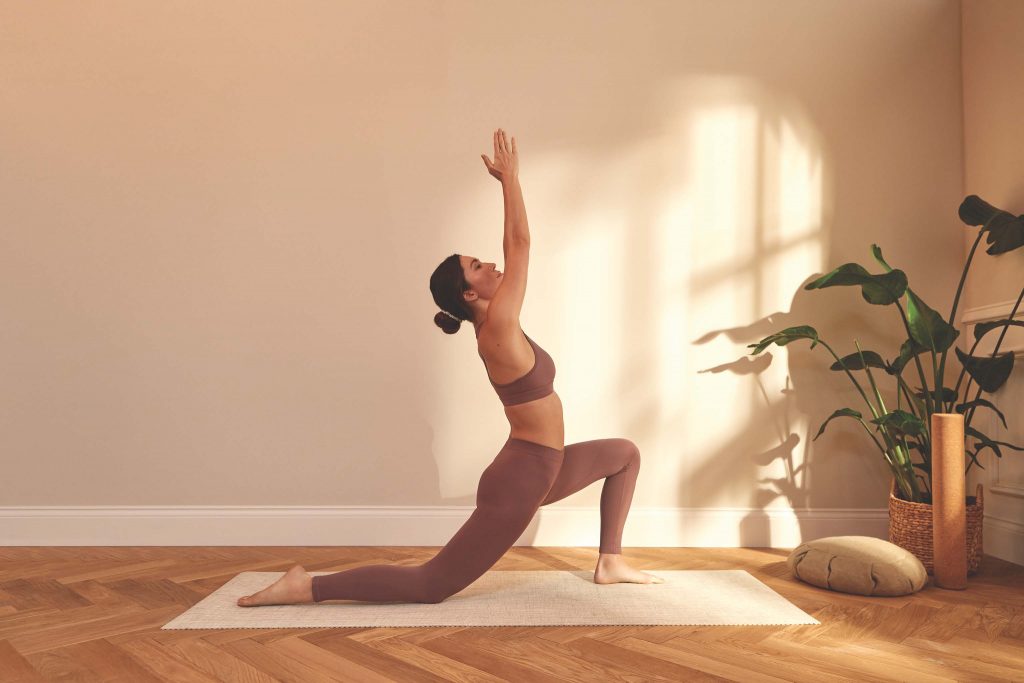 The Ritz-Carlton, Hong Kong, has launched a new wellness initiative in collaboration with world-renowned spa and skincare brand Espa to offer guests rejuvenating personalised wellness journeys.
The first Ritz-Carlton brand in Asia to introduce this concept, the wellness journey focuses on three key pillars: Mind, Body, and Skin, each offering tailored experiences that promote positivity and balance through mindfulness, holistic practices, and well-being techniques.
The Spa has developed unique treatments aligned with these pillars, each priced at HK$2,450+10% per person from Mondays to Thursdays, and HK$2,650+10% from Fridays to Sundays and public holidays. Under the Mind pillar, guests can enjoy the Awakening Bamboo Massage, a rhythmic bamboo movement therapy that relieves deep pressure and brings tranquility to the mind.
For the Body pillar, the Wellbeing & Resilience Massage combines yoga stretching, nasal breathing, foot massage, and deep back and scalp massage to alleviate muscle fatigue, strengthen the immune system, and enhance self-healing.
While the Skin pillar offers the Renew & Revitalize Ritual, which includes body scrubbing, chest soothing, and lymphatic facial massage. This treatment stimulates the lymphatic system, detoxifies the body, promotes cell growth, and restores skin elasticity.
Aesop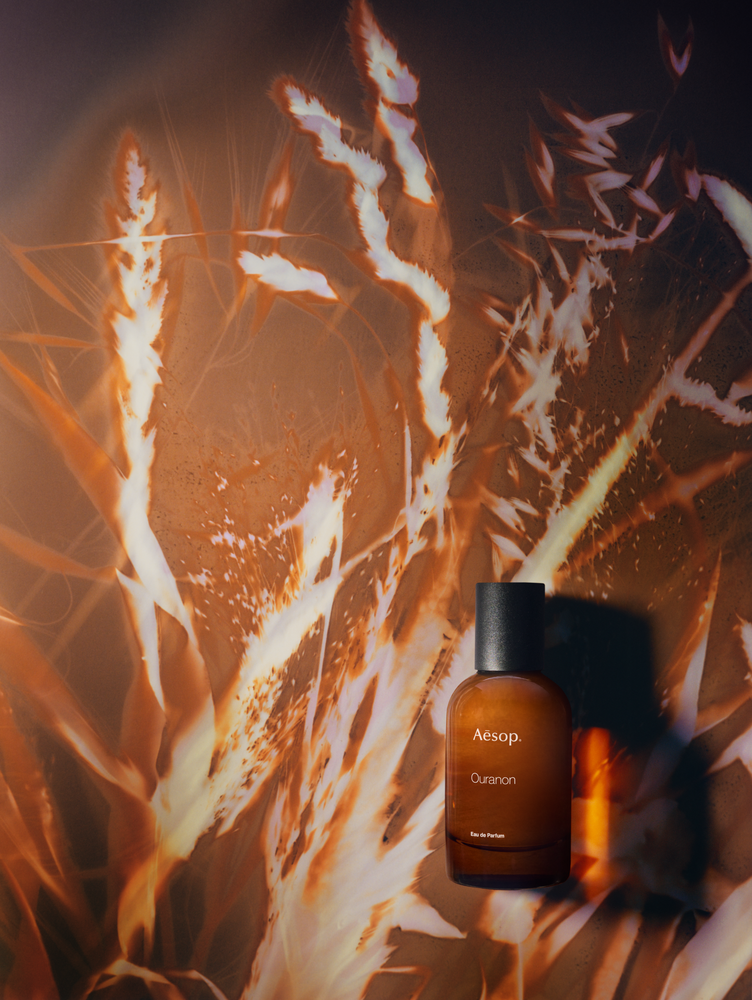 Aesop's sixth and final instalment of their Othertopias series created by the multi-disciplinary aesthete Barnabé Fillion, Ouranon Eau de Parfum, is a woody, spicy blend that encapsulates the interplay of permanence and decay. Housed in an amber glass bottle and encased in a carton adorned with artwork by the Belfast-based painter Jack Coulter, this elegiac scent begins with vibrant notes of petitgrain and elemi, and wears into a herbaceous chamomile, hay and resinous frankincense trail grounded by myrrh, patchouli and tonka.
Burberry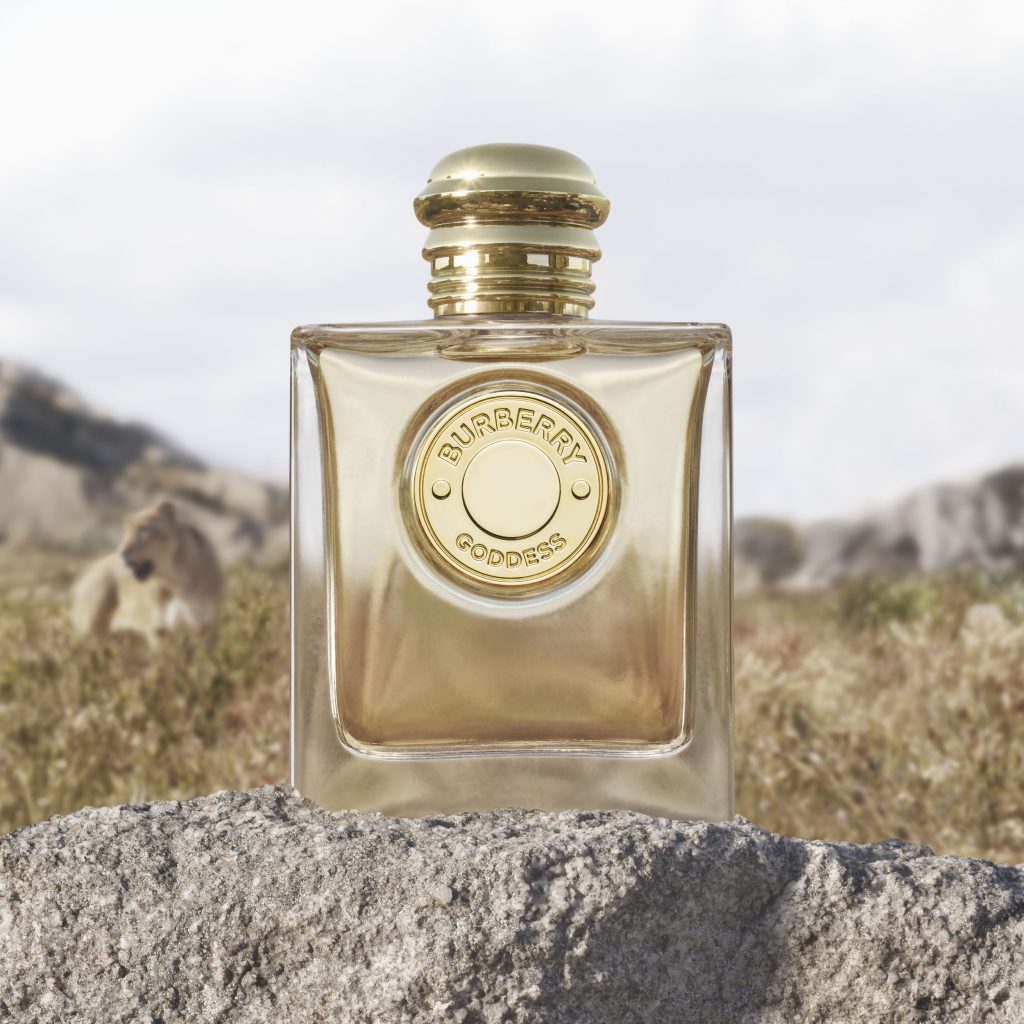 Step into a world of olfactory splendor as Burberry unveils the highly anticipated Burberry Goddess Eau de Parfum, a true testament to their commitment to excellence. Supported by their campaign featuring British-French actress and new ambassador for Burberry Beauty, Emma Mackey, this remarkable fragrance takes center stage in a campaign that celebrates the profound journey of self-discovery.
The heart and soul of the Burberry Goddess Eau de Parfum lies within its aromatic symphony, harmonising an illustrious trio of distinct vanillas. Renowned perfumer Amandine Clerc Marie crafted this fragrance by infusing three exquisite vanilla extractions: Vanilla Infusion for a bright and woody vanilla note, Firgood (Vanilla Caviar) for a sweet and rich touch, and Vanilla Absolute, which adds a mysterious and milky aspect, creating a truly mesmerising olfactory composition.
CurrentBody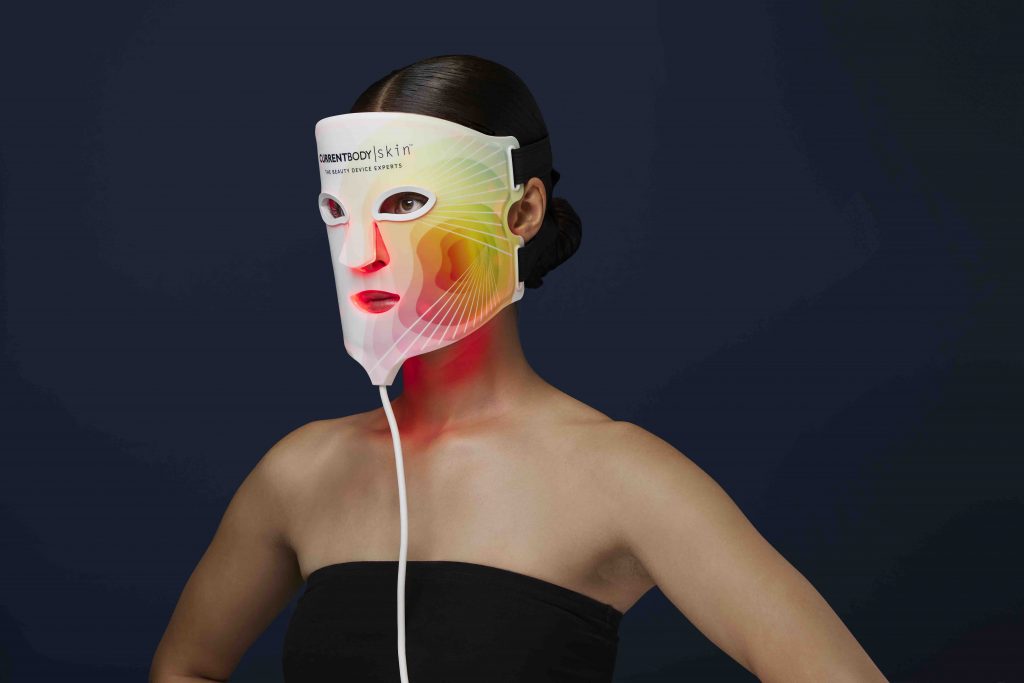 As the first to create a flexible LED face mask that combines red and near-infrared wavelengths, CurrentBody has once again demonstrated their innovative skills by introducing their unique facial mapping technology, which enables users to focus on specific areas of concern. The new LED mask introduces unique features that have not been seen before in the market.
These include greater power compared to other leading at-home LED mask brands, maximum skin coverage provided by CurrentBody's trademarked Pillow Technology with its flexible silicone material, precise targeting capabilities for specific areas of the face, and a convenient treatment time of just 10 minutes. The 4-in-1 LED mask sets a new standard in skincare innovation, featuring an impressive array of 360 LEDs across five powerful wavelengths, targeting areas of concern, revitalising your complexion and bringing out a radiant, even skin tone that will leave you feeling confident from the inside out.
Guerlain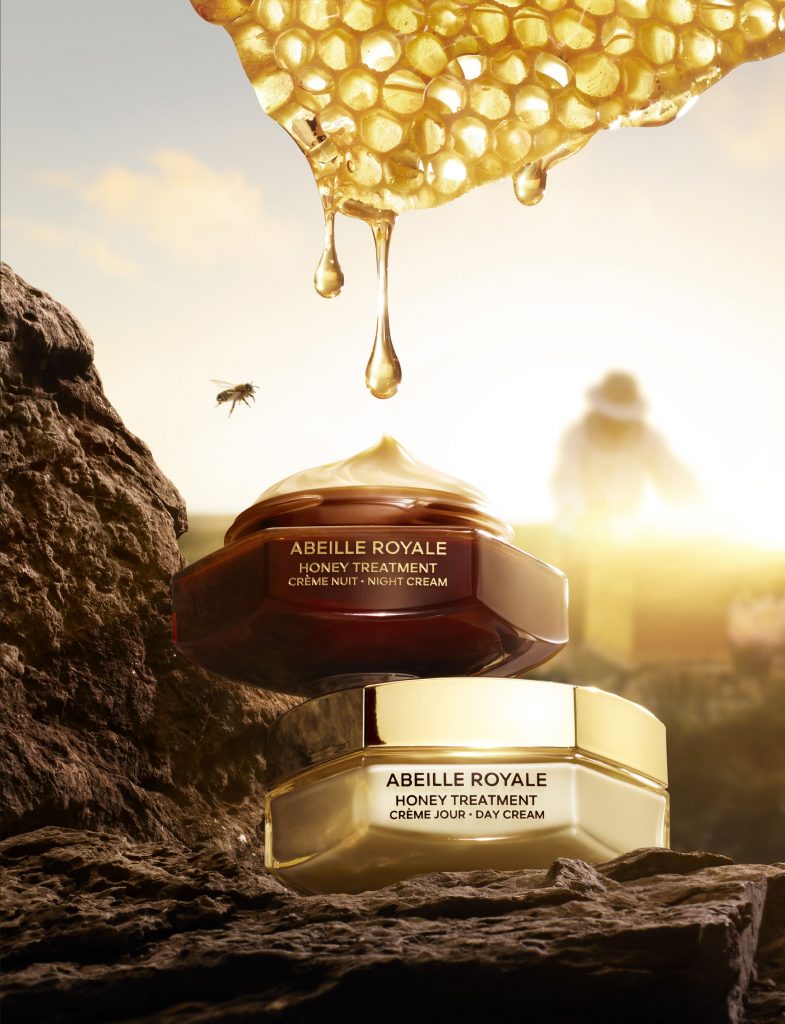 Drawing inspiration from the ancient healing properties of honey, Guerlain introduces Abeille Royale, a High-Performance age-defying skincare line that harnesses the remarkable power of this natural elixir. Since 2010, Guerlain researchers have been dedicated to formulating a collection centered around honey, as it has the ability to activate collagen fibers and rebuild the skin's matrix.
The new Abeille Royale Creams include the Honey Treatment Day and Night Cream. Guerlain's Honey Treatment Day Cream features legendary Ouessant honey, rich in polyphenols and amino acids. This extraordinary honey possesses the unique properties to halt the deterioration of the protein responsible for skin elasticity and firmness. Inspired by the healing properties of honey bandages, the Day Cream creates a protective mesh that shields the skin while promoting youthfulness and radiance.
The Honey Treatment Night Cream takes skin care to new heights with its concentrated Ikaria Honey, sourced from a pristine volcanic island known as the "blue zone" or the island of immortals. This untouched environment provides the ideal conditions for bees to produce honey enriched with a potent concentration of minerals. During sleep, when the skin's biological clock synchronises with collagen synthesis, the Night Cream harnesses the power of Ikaria honey to enhance the production of Collagen. The result is a reduction in wrinkles, improved fitness, and heightened elasticity – a transformative honey bandage that corrects damage and revitalises the skin, revealing a more youthful complexion.
Fresh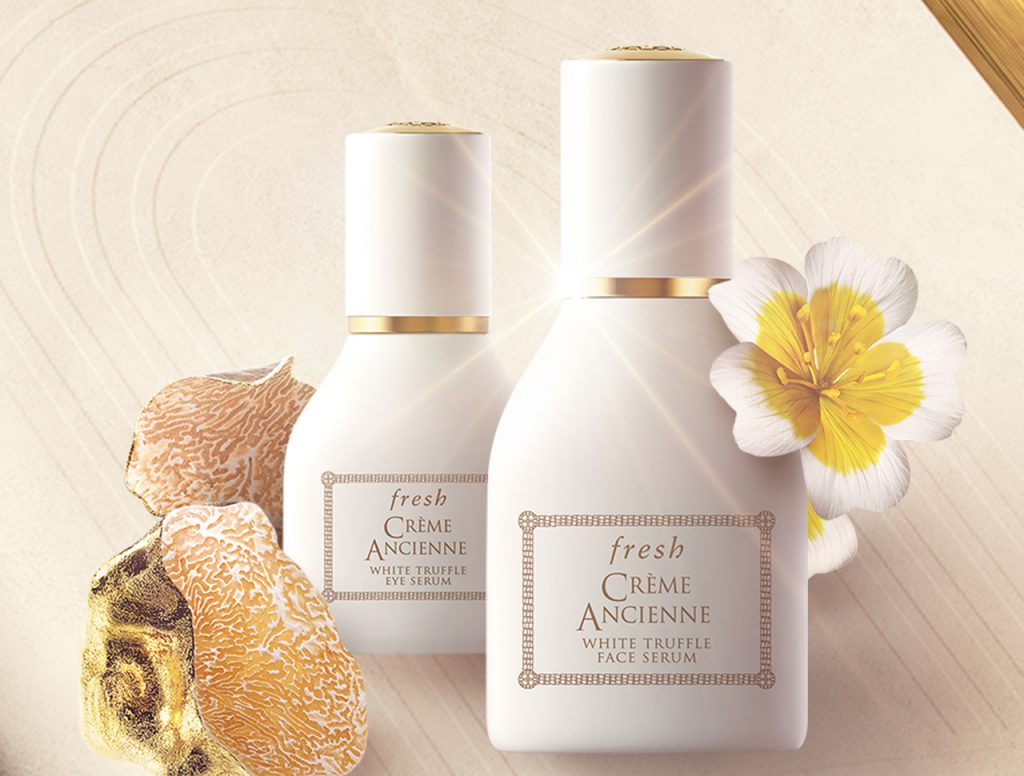 Elevating the notion of luxury, Fresh presents the Crème Ancienne White Truffle Face & Eye Serums, harnessing the power of rare ingredients to enhance skin quality from within. This exquisite formulation, rooted in the timeless essence of white truffle, results in visible rejuvenation by smoothing facial lines and leaving a radiant complexion, instilling a sense of well-being inside and out.
The highlight of this collection lies in the exclusive white truffle extract, a proven catalyst for improving eight vital aspects of facial quality. From forehead lines to nasolabial folds, pores to necklines, jawline to crow's feet, this extraordinary serum addresses them all, while also uplifting the delicate eye area, restoring vitality and unveiling a luminous complexion.
The prized white truffles are meticulously sourced from designated regions of pristine forests in Alba, Italy. The result is a sumptuously smooth and silky serum, known to reduce the skin temperature by -1.4 degrees Celsius. This transformative elixir becomes an integral part of your daily skincare ritual, to be applied morning and night, leaving your skin rejuvenated and radiating.
See also: Finest facials in Hong Kong