Charlotte Tilbury: New liquid blush shades for Pillow Talk collection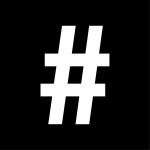 By: #legend
February 13, 2023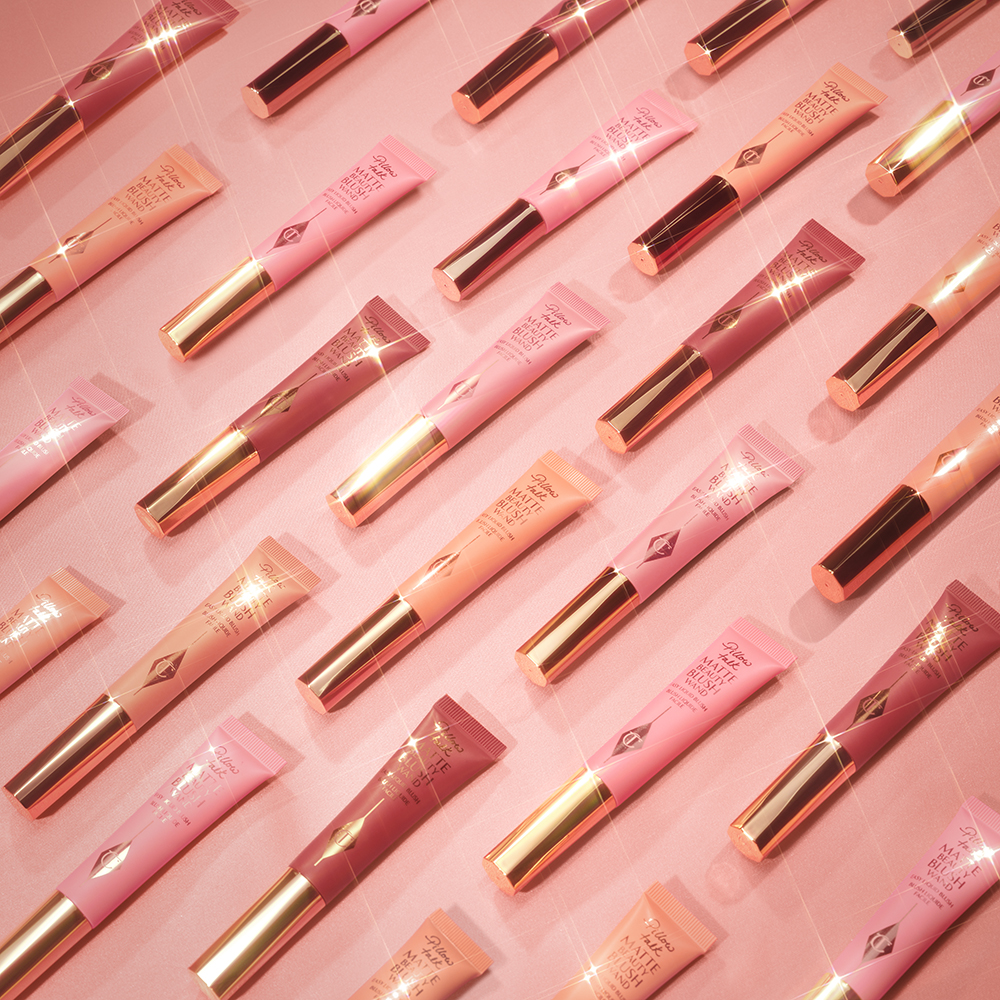 Pink is the colour most commonly associated with love, the flush of health and soft femininity.
With Valentine's Day around the corner, it's natural we want to look our best. A pop of colour on the cheekbones will add a much-welcomed glow to complexions of all shades. Luckily, beauty brand Charlotte Tilbury has just unveiled the latest product from its much beloved Pillow Talk line – the Pillow Talk Matte Beauty Blush Wands.
"Darlings, I have innovated my new Pillow Talk Matte Beauty Blush Wands in gorgeous shades to glide on for a beautifying pop of colour! It's a fool-proof, quick and easy liquid blush for pretty, fresh, loved-blushed cheeks!" says Charlotte Tilbury, MBE, the founder of the brand.
With its different shades, the liquid blush is intended to fit and flatter all skin tones.
The buildable Pillow Talk colours – namely Pink Pop (matte pop of pink blush), Peach Pop (matte nudey-peach blush) and Dream Pop (matte cherry-pink blush) – can be used to dial-up or soften your look for any occasion. With its easy-to-use cushion applicator, the colours effortlessly glide onto the skin for that gorgeous Pillow Talk glow-up.
Also see: Charlotte Tilbury: Pillow Talk with Anson Lo
A dash of colour can truly transform how a person looks and flatter their natural face shape and features. The right placement of blush can be used to highlight cheekbones, make a face appear more sculpted, or add softness to angular features.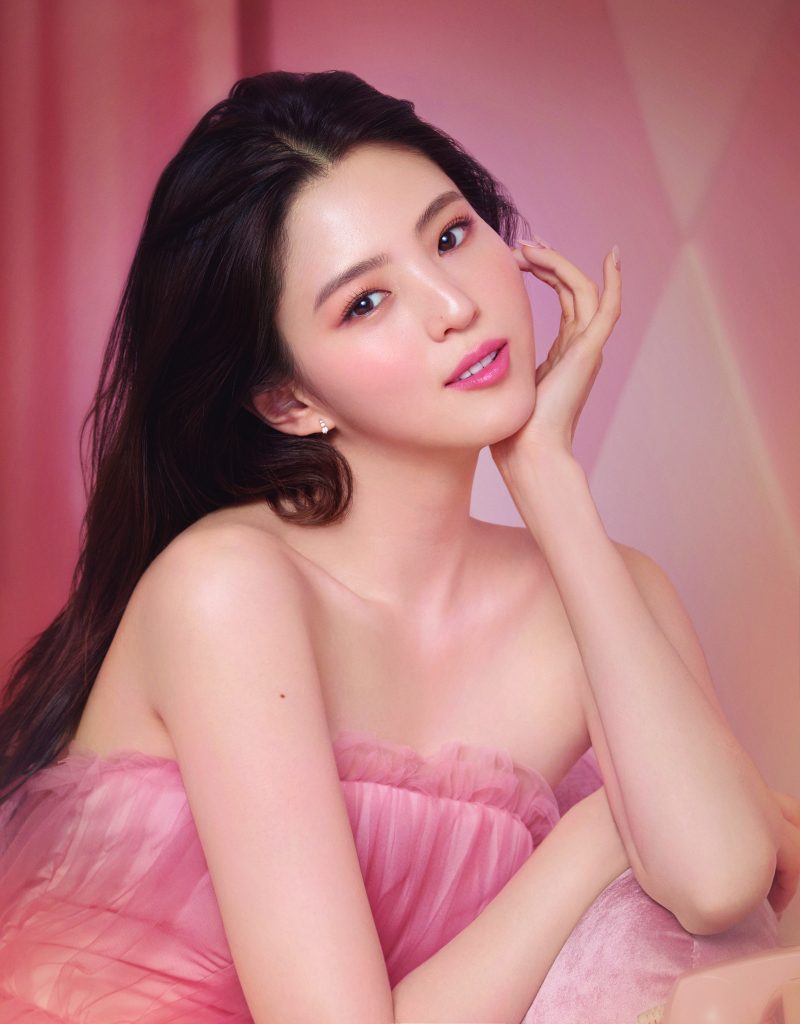 Those that are already fans of Charlotte's best-selling Beauty Light Wands are sure to love these new matte beauty blush wands. These new blushes are infused with "lumi-blur" technology, which are light-reflecting pigments for a smoothing, soft-focus finish that gives you that dewy, "filter" effect in real life.
Digitally inspired beauty is also the muse for Charlotte's new diamond-inspired Hypnotising Pop Shots in two new Pillow Talk shades. The new products arrive as Charlotte's Pillow Talk collection turns 10.
"I'm so thrilled it's been 10 years of Pillow Talk and 10 years of Charlotte Tilbury Beauty since launching in 2013! The Pillow Talk story began with my now one sold every minute Pillow Talk Lip Cheat Lip Liner! It's the [number one] lip liner in the US and the UK!" says Tilbury.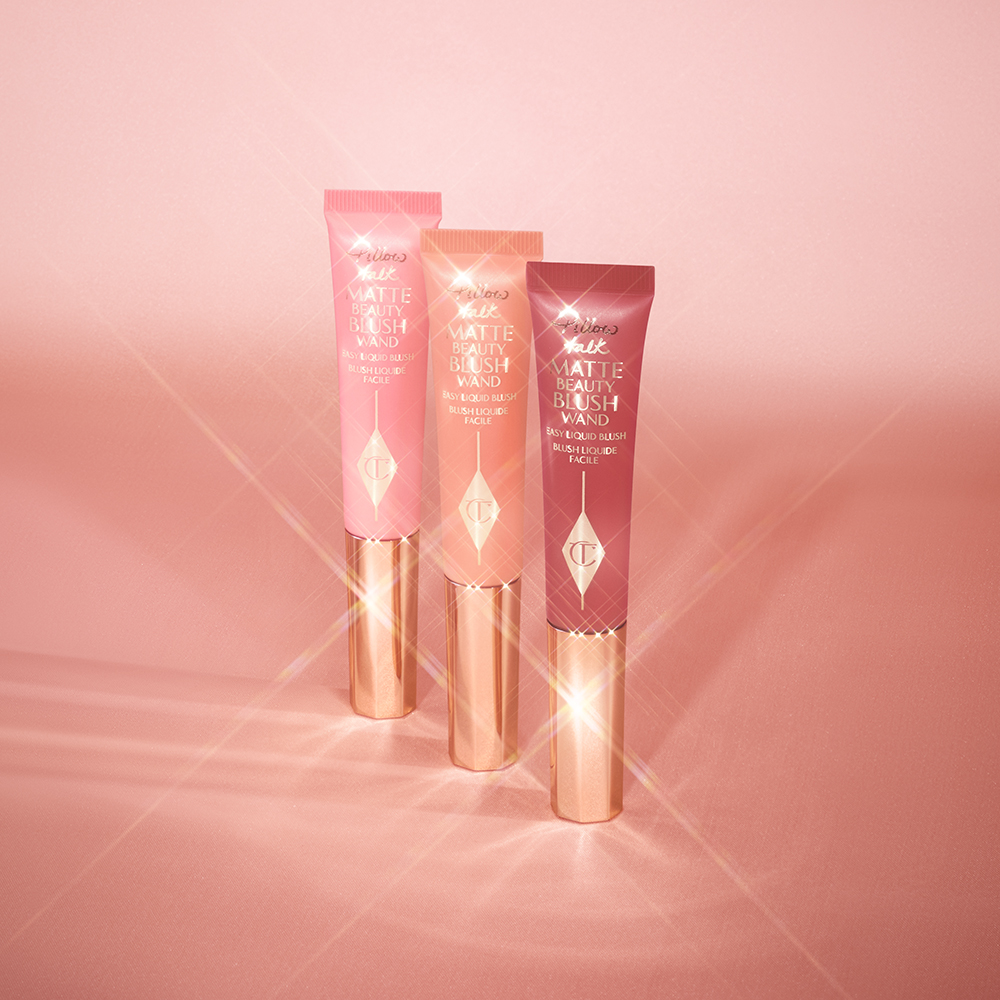 It's hard to believe that for a long time, there was an unmet need for simple yet quality products that drew on natural pigments in a universally flattering manner.
"There was a gap in the market for a nudey-pink shade that mimics natural lip pigments and suits everyone, so to innovate my iconic Pillow Talk Lip Cheat, I studied the tones that nature naturally blesses us with – and then what I did for the lips, I did for the eyes and cheeks – innovating a whole world of Pillow Talk," says Tilbury.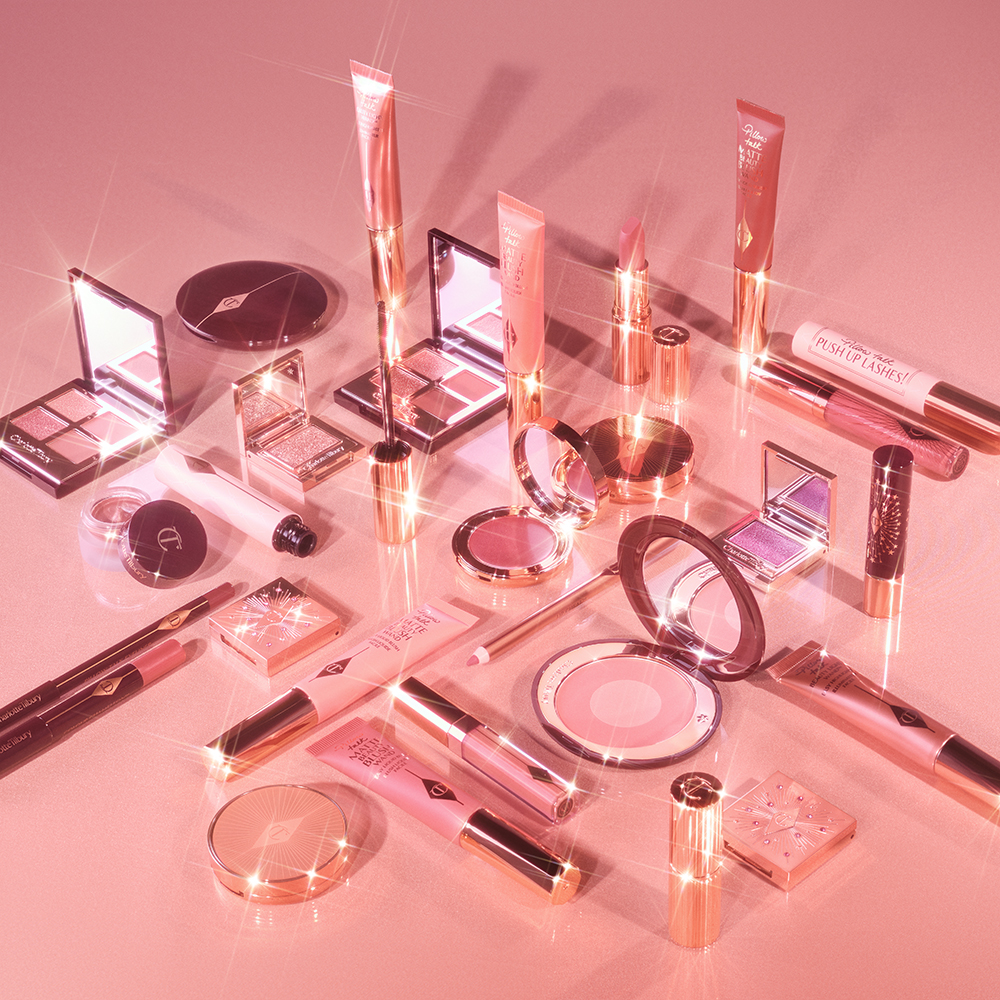 In the decade since the line launched with the Pillow Talk Lip Cheat Lip Liner, it has expanded with offerings for the lips, eyes, and cheeks.
Over the years, there have been other hit products from the line, like the universally flattering nude-pink Pillow Talk Matte Revolution Lipstick to the viral Pillow Talk Beauty Light Wands that took over TikTok.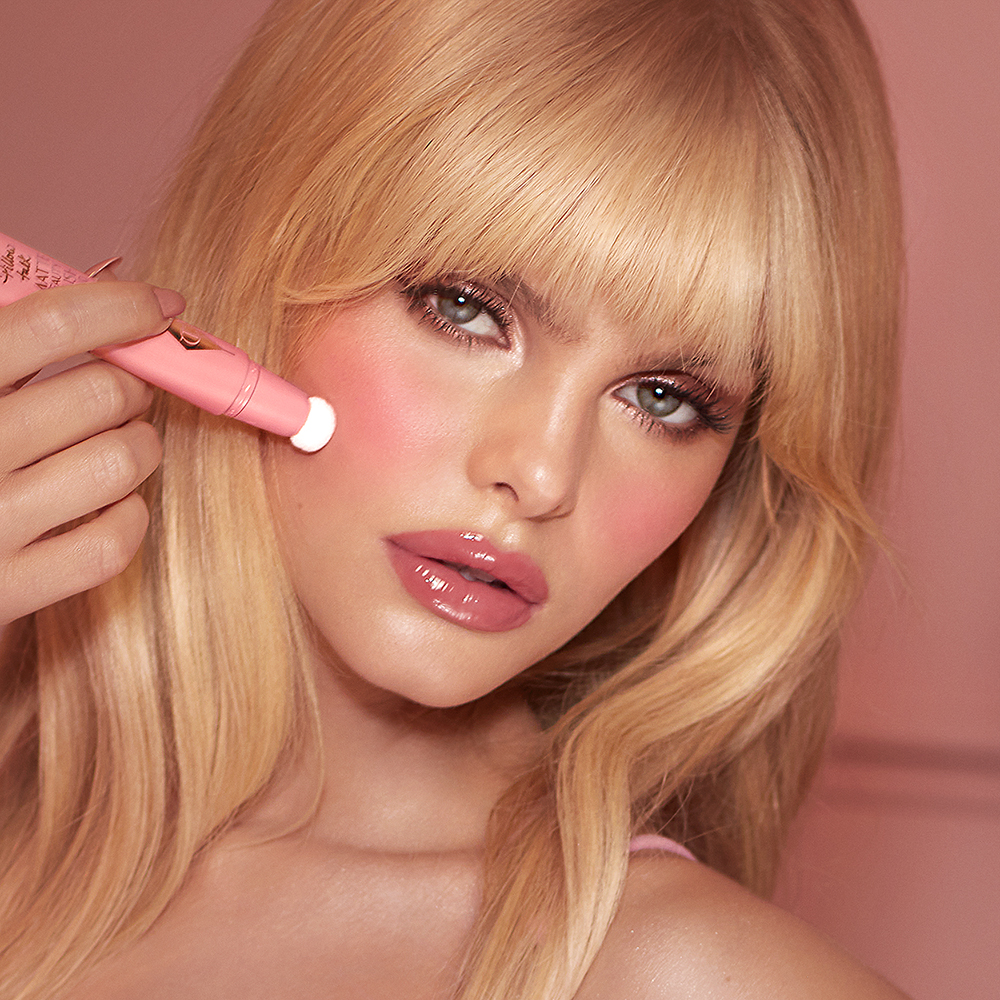 The line has scores of fans, from makeup gurus to celebrities like Charlotte Tilbury's newest ambassador, Pose actress Michaela Jae. The philosophy behind the line makes it clear why it has resonated with so many.
"Pillow Talk is not just a colour, it's a beauty realm to make all your beauty dreams come true!" declares Tilbury.
Also see: Henry Jacques: A renaissance expression