Inner beauty is everything but that's no reason to ignore the exterior. After a super sunny summer (finally) out and about and the dry fall/winter season upon us, David Ho explores treatments and products for a fresh and glowing visage  
Treatments
CFU Ultima at Bella Marie France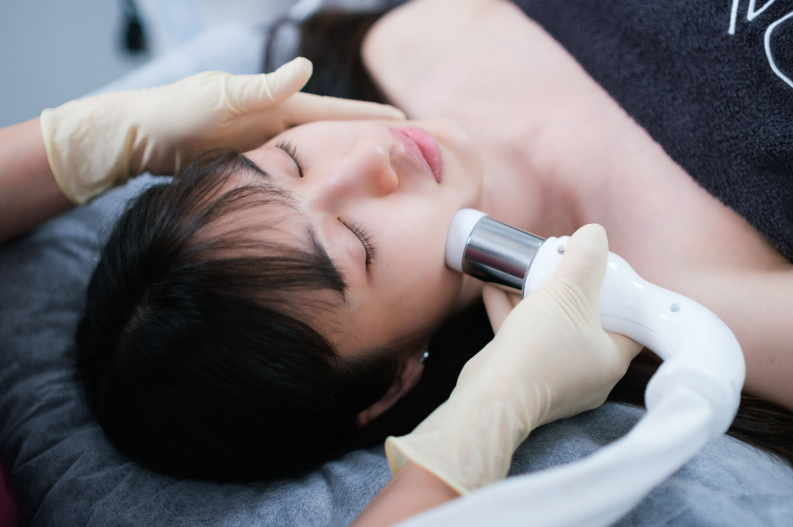 Bella Marie France has brought the CFU Ultima technology to Hong Kong. Developed in Italy, it works by using ultrasound energy to target problem areas on both the face and body, including wrinkles, double chin, saggy jowls and excess fat around the stomach and lower flank (the love handles).
We tried out the CFU Ultima for the Face (trial price of HK$988), which targets droopy eyelids, chubby or saggy cheeks, enlarged pores, wrinkles and smile lines, double chin and saggy jowls and neck. The CFU Ultima treatment proved to be comfortable enough, though we were warned that there might be a mild pinching sensation as the ultrasound is being applied. Over the next few days, there was a noticeable difference in the plumpness of my skin and a glow to my complexion, so I can attest that it stimulates collagen production as promised.
Where: 9/F, The L Place, 139 Queen's Road, Central, Hong Kong
3D Rainbow Light Lasering and Plasma Skin Regeneration therapy at Weirdo Beauty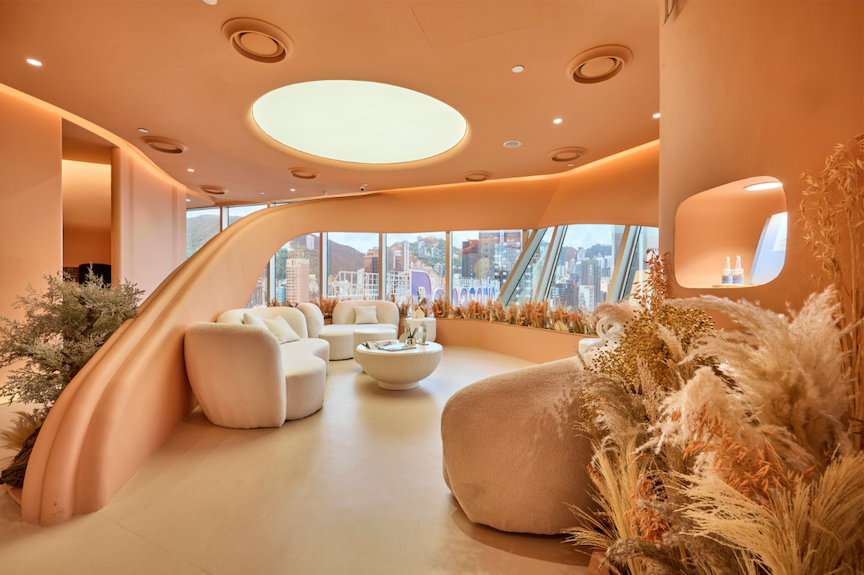 A visit to the memorably named Weirdo Beauty's new Causeway Bay center is an absolute treat. It kicked off with a gentle facial cleansing followed by a skin consultation, done with the salon's state-of-the-art tech that showed us our skin type and ravages less visible to the naked eye like freckles and age spots (note to self: use SPF more consistently!).
Given my combination skin, I was recommended and given two treatments. The first was a 3D Rainbow Light Lasering (trial price HK$1,680, original price HK$5,600), which utilises IPL (intense pulsed light) to achieve various benefits, including the evening out of skin tone, stimulation of collagen production, assistance in acne scar removal, and reducing the visibility of fine lines and scars. This was just what I needed to reverse some of the damage I've sustained from too many hikes and beach visits without adequate sun protection.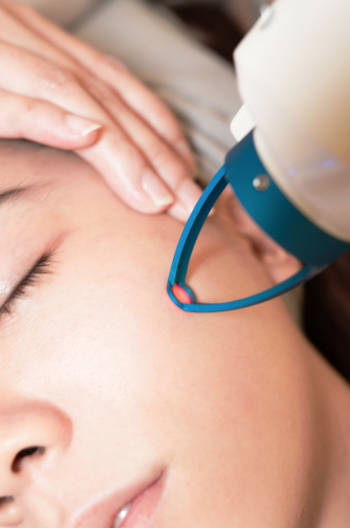 It was followed up by a Plasma Skin Regeneration therapy (trial price HK$1,280, original price HK$2,280). With the use of dual-frequency ultrasound therapy, this treatment is specifically designed to strengthen the skin barrier, enhance skin immunity, soothe sensitive skin, and provide anti-inflammatory effects. Basically, it adds on a layer of protection to prevent further damage and flareups, which can be quite common for those that have sensitive skin. The treatment was so gentle that we might have nodded off at several points. The end result of a clearer complexion and luxuriously smooth skin is a change worth waking up to.
Where: 2701, 27/F, Sino Plaza, 255-257 Gloucester Road, Causeway Bay, Hong Kong
Products
Acne control products by Odriem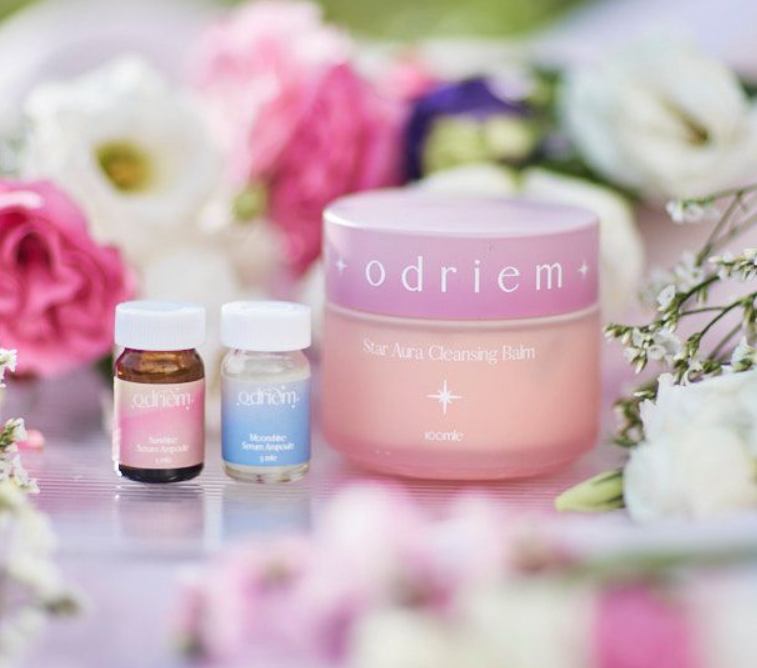 While visiting treatment centres for maintenance work is fantastic, making sure our face card never declines is a full-time gig. Enter Odriem – Hong Kong's independent, vegan and cruelty-free beauty brand. We tried out their skincare products aimed at acne-prone skin, formulated by Weirdo Beauty founder Yuki Wong. The Star Aura Cleansing Balm (HK$468/100ml) features three key active ingredients – healing wild rosella extract, antioxidant-rich raspberry seed oil and soothing Bulgarian rose hydrate. It is a standout for being a gentle cleanser that doesn't strip the skin of too much moisture.
The Sunshine Serum Ampoule (HK$588/5 x 5ml per box) is an anti-inflammatory and calming formula that is intended for normal or oilier skin that are prone to breakouts. As someone with combination (dry-oily) skin type, I found it still worked well on the occasional zit I get and enriched my skin without any agitation. Its active ingredients are those long used in folk healing, including Indian Ginger Extract and Centella Extract along with 5% Azelaic Acid. Together they reduce pigmentation, calm mild inflammation, fade scars, heal acne, improve skin hydration and promote skin cell metabolism.
Anti-ageing products by Bella Marie France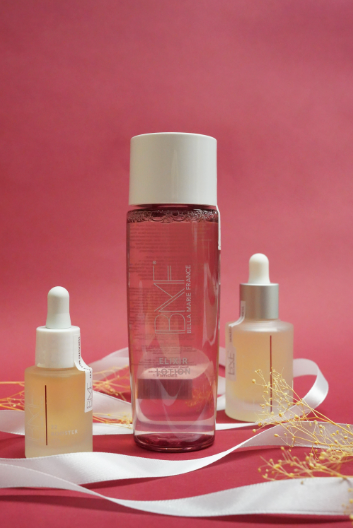 Now that I'm in my mid 30's, I need all the help I can to withstand the ravages of time. For products with anti-ageing properties, Bella Marie France has it covered. What's more, they are offering special prices for the holiday season. We went with the BMF Elixir Prestige Series package (HK$1,980, original price HK$3,200), which includes some of BMF's "hero products". The Elixir Platinum Serum (30ml) is great for nourishing skin with its blend of four key proprietary actives, while the 22 Booster Oil (15ml) promises to give one the skin of a 22-year-old through its botanically-sourced lipids. It also comes with an Elixir Lotion (150ml) that moisturises with a lightweight, herbal formula.
Haircare products by Svenson
Most of us know the importance of the three-step wash-tone-moisturize routine for our face, but less known and more often neglected is what our crowning glory deserves. Haircare experts Svenson have curated a limited edition Festive Fabulous Gift Set (HK$688, original price HK$875), which is packed with a Prorepair Restore Shampoo (250ml), Prorepair Conditioning Cream (250ml), and Prorepair Nourishing Shine Drops (30ml). The wash-condition-nourish product combo sets us up with a comprehensive haircare at home. We found the Prorepair Nourishing Shine Drops, with its key ingredient of Argan oil, to be lightweight yet helpful in styling a heavy mop of hair.
Also see: 2023 makeup and fragrance gifting ideas this winter season