5 nourishing hair oils for dry and damaged locks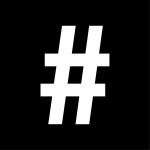 By: Rachel Read
April 7, 2021
Too much sun, too much air-con, too much humidity, too much pollution… it's safe to say that our hair has to put up with a lot in Hong Kong.
If you're battling dull, dry, damaged locks and are in desperate need of a haircare saviour, look no further – we've rounded up five of the most nourishing, strengthening and revitalising hair oils in Hong Kong to ensure your crowning glory attains "good hair, don't care" status all year-round.
Oribe Gold Lust All Over Oil
Featuring a super-charged blend of 17 natural oils – including moisturising and conditioning powerhouses like coconut, olive fruit, safflower seed and argan oils – Oribe's Gold Lust All Over Oil is a true multi-tasking marvel.
Not only can this wonder oil be used as a prep, deep treatment or finishing product on hair, it can also be deployed practically anywhere else on your face and body that's in need of its replenishing magic. Cruelty-free, vegan and formulated without sulfates or silicones, it also boasts UV protection for hair and promises to tame frizz and prevent breakages, split ends and free radical damage – all while smelling amazing to boot.
Available from JOYCE Beauty
Abyssian Abyssinian Oil Hair Serum
The clue's in the name; this serum's not-so-secret secret ingredient is Abyssinian oil – made famous by ancient Ethiopia's legendary Queen of Sheba for its incredible beauty-boosting properties. Thanks to its unusually high levels of fatty acids, this healing elixir helps hydrate, soften and strengthen hair, locking in moisture to deliver natural bounce and shine in spades.
Other ingredients include cuticle-smoothing shea butter and UV-blocking almond oil, both of which come loaded with beneficial vitamins and minerals. A whizz at ditching tangles and protecting hair from heat damage and humidity, it's ideal for use just before heat treatments or during styling.
Available from Sephora Hong Kong
Christophe Robin Moisturising Hair Oil With Lavender
If your hair requires a real rescue mission, this divine moisturising oil from French haircare expert Christophe Robin should do the trick. Silicone-, paraben-, sulfate- and alcohol-free, this cult favourite was developed especially to treat chemically damaged hair, and features a deeply restorative combination of lavender, wheat germ and olive oils, alongside vitamin E, to condition your scalp, revive elasticity and enhance shine.
Coming in a solid balm form (a little goes a long way), simply warm it up in your hands to liquify it, then apply to dry hair as an intensive repair treatment. With built-in SPF6, it can also help prevent that dreaded crispy feeling when used before sun, sea or swimming pool exposure – or as a mega mane moisturiser before heat or colouring treatments.
Available from 10/10 Hope
Purearth Kesha Fortifying Hair Oil
Forget waking up in the morning feeling like P. Diddy; Purearth's Kesha hair oil is made of much more wholesome stuff. This luxurious neon pink oil is crafted from an ultra-nourishing blend of totally clean, vegan and cruelty-free ingredients – including cold-pressed Himalayan hemp, apricot and castor seed oils, revitalising botanical extracts and rejuvenatory organic Ayurvedic herbs.
Rooted in traditional Ayurvedic practices, Kesha aims to fortify follicles, repair damage and rebuild hair growth – resulting in strong, thick, lustrous tresses that deliver the ultimate swish factor. Try working a few drops into damp hair to tame frizz, or using it as an overnight deep treatment for a dose of major haircare TLC.
Available from Purearth
Charlotte Mensah Manketti Hair Oil
The creation of award-winning veteran hair stylist Charlotte Mensah, this haircare hero features a unique blend of organic, sustainably-sourced manketti nut and ximenia oils, chosen specifically for their conditioning and nourishing powers. Working from root to tip to instantly boost shine, combat frizz and nourish your scalp, continued use helps protect against chemical styling and environmental damage – giving you stronger, more easily manageable hair for good.
Ideal for Afro, curly or mixed textured hair (Mensah is a three-time "Afro Hairdresser of the Year" winner, after all), this lightweight treatment also works a treat applied after styling to define curls – the definition of a good hair day.
Available from Net-A-Porter
See also: Healthy hair tips: How to DIY your own at-home hair spa