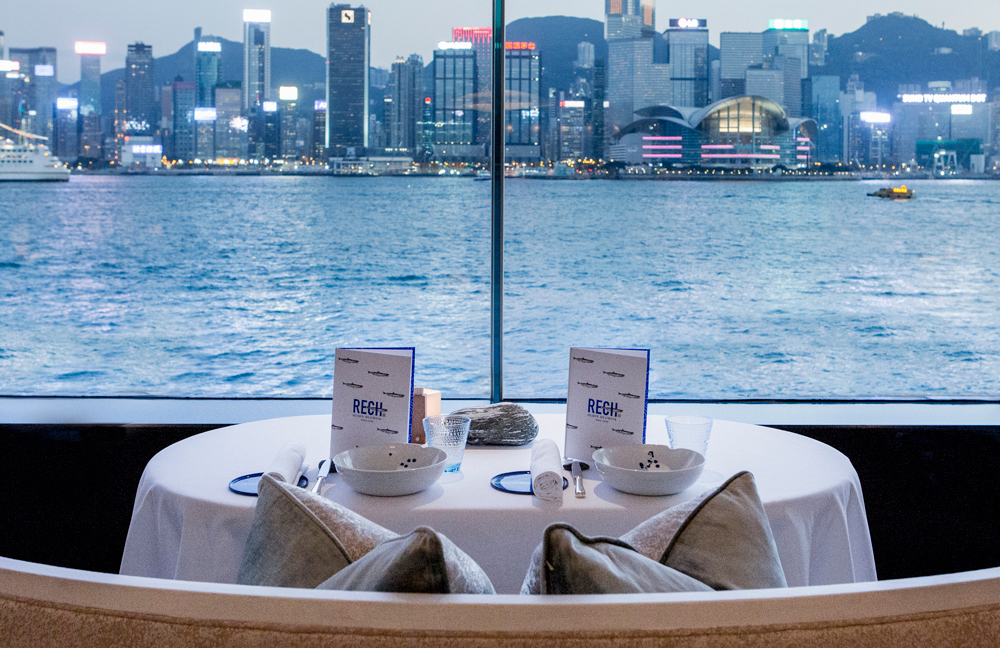 Mark your calendars winos: Rech by Alain Ducasse is hosting a one-night only wine dinner next month. Winemaker Eddy Leiber-Faller will be on-hand to introduce six of his family's Alsatian wines over a five-course menu created by Rech Executive Chef Stéphane Gortina.
What's so good about a wine-pairing dinner, you ask? Well, for one thing, it's five courses from one of the best new restaurants in Hong Kong. Another thing is: it comes with wine. It's a no-brainer.
Seriously though, paired dinners are a chance to learn not only about wine, but also about food. The chef and vineyard have to work together to create a menu that highlights the best of both, and it's an experience that will never be repeated. Nerd out with fellow epicureans and relish in the moment, the meal and the pours.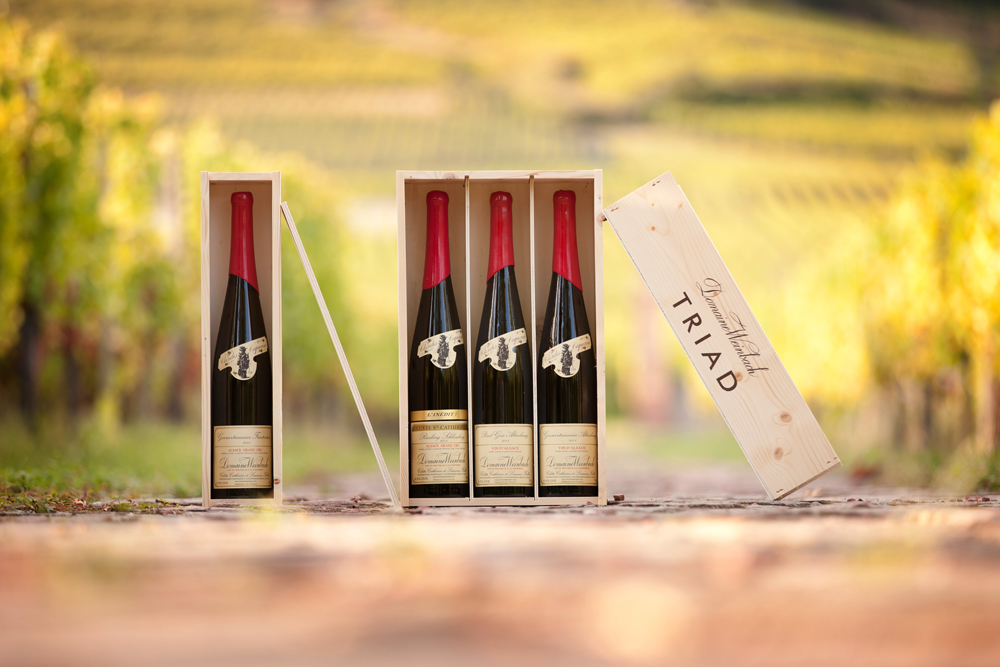 Wine connoisseurs can knock-themselves out quizzing Leiber-Faller about the terroir, vines and varietals, while the rest of us sit back, and knock-back, with dishes like line-caught Turbot served with a 2014 Pinot Noir Reserva, or a whole Camembert cheese expertly accompanied by a 2013 Gewurtztraminer Grand Cru Furstentum. The view doesn't hurt either, the Intercontinental Hong Kong has one of the best vantage points to take in the skyline.
Tasting six distinct bottles from the same vineyard in the company of the winemaker opens up a world of possibilities that you just can't access drinking alone in your room, in the dark, with Netflix. You don't need to know the nitty-gritty of the process to enjoy, just show up with a sense of curiosity and an appetite and you're halfway there.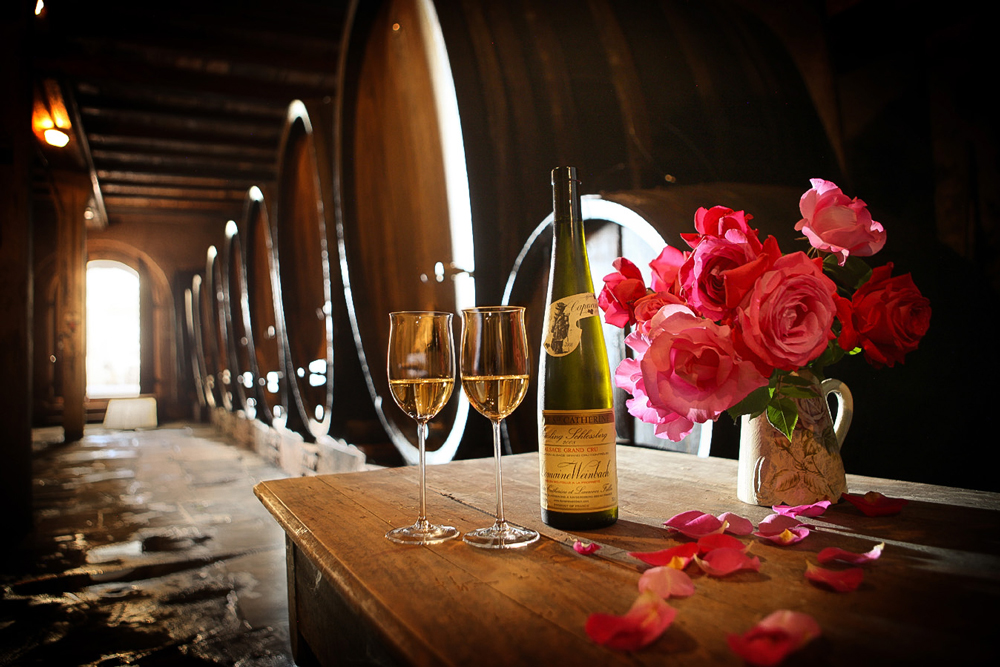 Working your way through from light to full-bodied, the meal kicks off with the Pinot Blanc Reserve, a refreshing aperitif with notes of ripe green pears and summer blossoms and ends with a late-harvested Pinos Gris Vendanges Tardives, a pour with deep fruit flavours and a zesty tang. In between there is a Pinot Gris, Riesling, Pinot Noir and more- each noticeably different from the last. Make a few notes, ask a few questions and enjoy, you'll be ordering wine like a pro in no time.
The Alsace Wine Dinner at Rech by Alain Ducasse, featuring Domaine Weinbach, is on September 12, 2017. Reservations can be made by emailing rechbyalainducasse.hk@ihg.com
Rech by Alain Ducasse
InterContinental Hong Kong, 18 Salisbury Road, Kowloon, 2313 2323
www.hongkong-ic.intercontinental.com