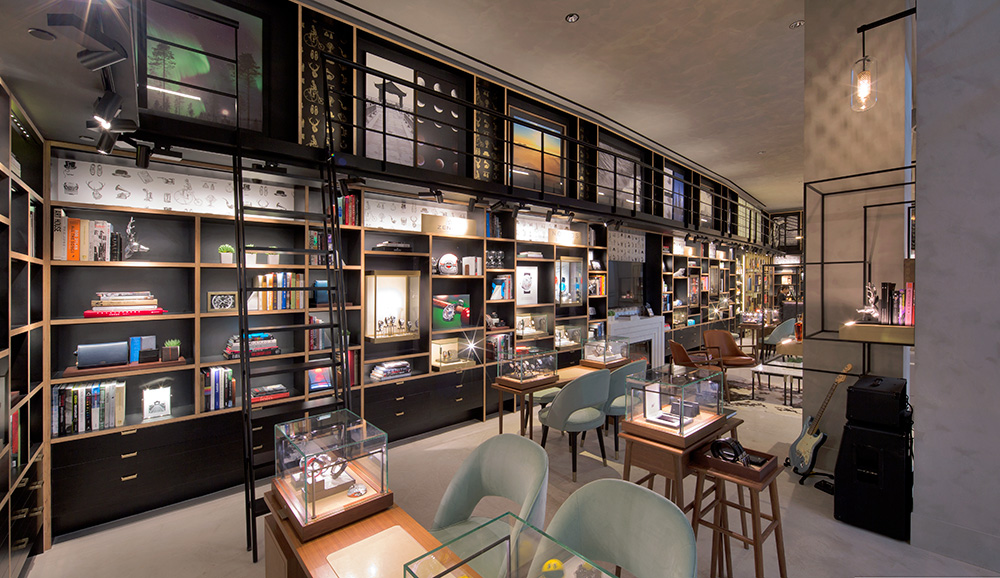 Timepieces & Whiskies, located within DFS in The City of Dreams, is the ultimate lifestyle shopping experience. It's the ultimate man cave where you'll find hand-selected whiskies and watches displayed all throughout the elegantly designed lofted library-style lounge.
The boutique's "gentlemen's lounge" opened earlier this summer, crafting an interior that creates an immersive experience of the lives of those who live in opulent luxuries. Anyone, amateaur or professional, could enter the home of this elite world-traveller, and try on the expensive watches, stroll along the wall-to-wall hardwood bookshelves and taste a single malt in front of the fireplace.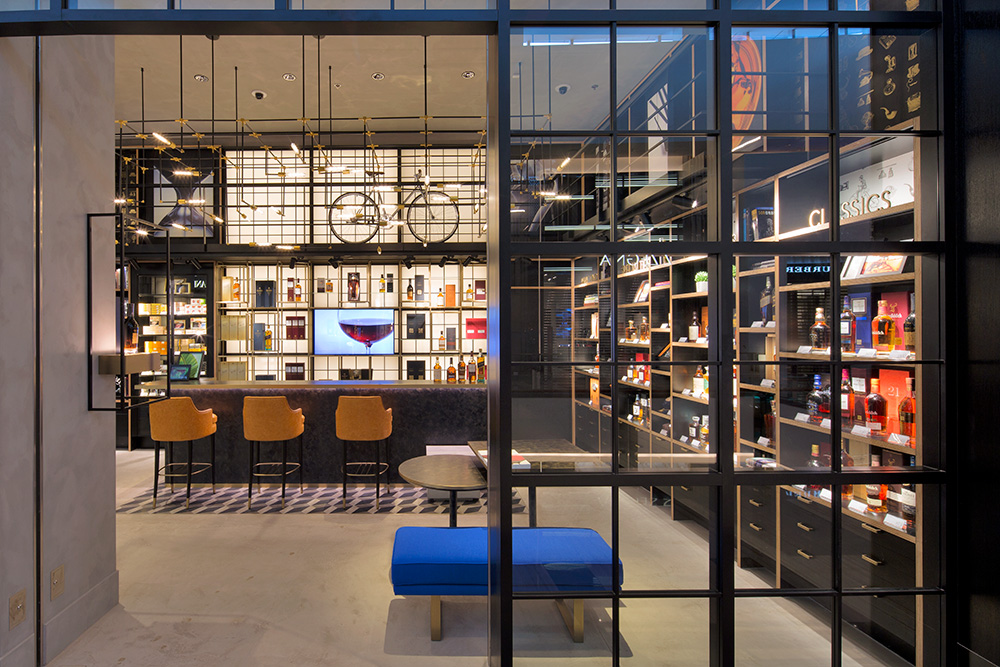 Highlights of the carefully curated collection of whiskies include Ardbeg, The Macallan, Glenmorangie, and Highland Park, with a focus on exclusive or limited edition products such as the Araid Rare Cask reserve and Glenmorangie Legends Collection. For the rest of the year, customers can also attend several tasting events and seminars that will bring out the whisky-lover out of them. Watch aficionados can enjoy a range of stylish, unique pieces from both classic, iconic brands such as IWC Schaffhausen alongside more specialized brands like NOMOS Glashütte and Romain Jerome. Building a watch collection is an intensely personal experience, and each of the pieces displayed are some of DFS watch buyers' favourite pieces of the moment.
So sit back, relax, maybe pick up a watch book or have a go at the foosball table. The permanent lounge is here to stay, building a welcoming community of enthusiasts to indulge in the best of the world of whiskies and watches.