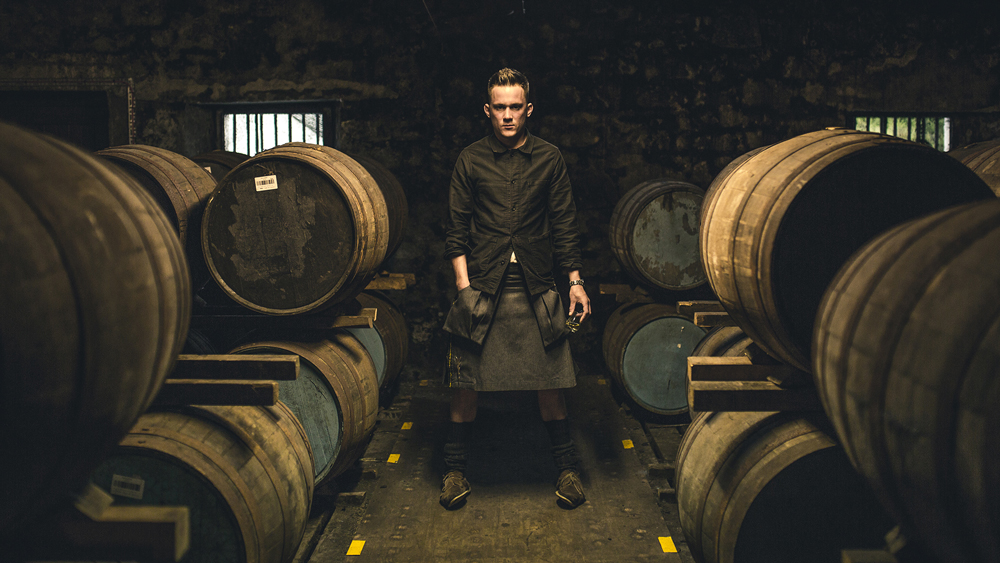 Do you love whisky? Do you love it so much you'd be willing to pay a month's rent for it? Because that's what it will cost to get your hands on a bottle of the Singleton of Glen Ord's limited edition Forgotten Drop series, which promises to evoke memories of old oak casks and leather-bound books, (with a "touch of warm candlewax" and a "base of scented hand-soap" according to the press release).
Only 600 bottles of the 41-year-old blend are coming to Asia, and Hong Kong can expect to receive around 40 of them. Only available at select retailers, the bottles retail for £2,200, roughly HK$22,000. To find out what makes this particular bottle so special, we met up with The Singleton's first Global Scotch Whisky Ambassador Ervin Trykowski.
Trykowski isn't what you'd expect of a whisky ambassador. Young, handsome, and heavily tattooed, Trykowski is a former mixologist-turned-whisky pro. Though he doesn't look much older than 30, Trykowski has worked at some of the world's best bars, like 69 Colebrook Row and Door 74. He was also the Scotch Whisky Ambassador for Diageo, The Singleton's parent company, for three years.
His easy candor, obvious passion and industry experience make him a perfect fit for the brand that's currently on a mission to democratise whisky. Over the course of an hour, "There's a whisky for everyone" was uttered at least four times. The thing is, he truly means it.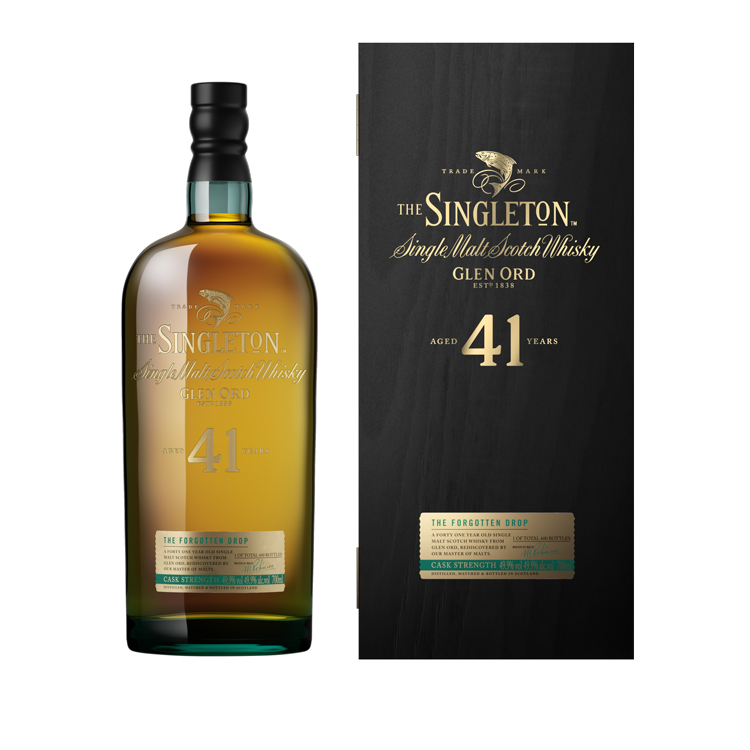 Trykowski is dedicated to making the world fall in love with whisky. "It's all about getting whisky in front of a new generation of people," he says. "We use it to toast birthdays, weddings, funerals, bar mitzvahs, whatever! Now we have to change the mindset get people to enjoy it whenever, wherever, however they want to drink it. It's a versatile spirit and we shouldn't be pigeon-holing it as a traditional thing. Stick some ice in it, put it in the freezer, mix some soda water in it or use it in a cocktail – it's a really, really versatile drink; it's the world's most versatile."
In a post-Mad Men world, the profile of whisky-drinkers is changing. It used to be predominantly older, more affluent men towards the end of their careers. Recently there's been in an increase in younger drinkers, many of whom see the drink as social currency. "It's aspirational, for sure- but you have to remember there's a whisky for everyone," he says, explaining how to introduce people to the spirit. His favourite method of indoctrination? Coke. "It's called the Smokey Cokey", he tells me, and it's specifically made with a 16 year-old Lagavulin, a powerfully peaty single malt. The coke helps bring out the richness and complexity, while subduing the forceful smokiness.
If The Singleton is so intent on introducing the spirit to a a new, younger generation, why choose now to introduce the Forgotten Drop Series, an incredibly premium product? "Because there's a whisky for everyone," Trykowski says with a smile, from the novice drinkers to the opulent collectors. This particular bottle that's coming out now is something special. Unlike their usual products, the Forgotten Drop Series has been aged in re-fill casks, mostly of American Oak. "When I tasted it for the first time, I immediately knew it was Glen Ord. Forty-one years in a barrel, the whisky can easily become overpowered, so I think this is a perfect example of clever cask selection and something you can recognise as being The Singleton."
This new release, one of three to come over the next several years, has been hand-crafted by one of the industry's most experienced Master of malts, Maureen Robinson. With over 40-years of experience, she was able to seek out casks that showed the signature rich and balanced distillery character, but that also offered something entirely unique. The Singleton's The Forgotten Drop Series is now available at select retailers throughout Asia.