​Supreme has revealed that the anticipated Air Force 1, COMME des GARÇON SHIRT collaboration will drop May 18.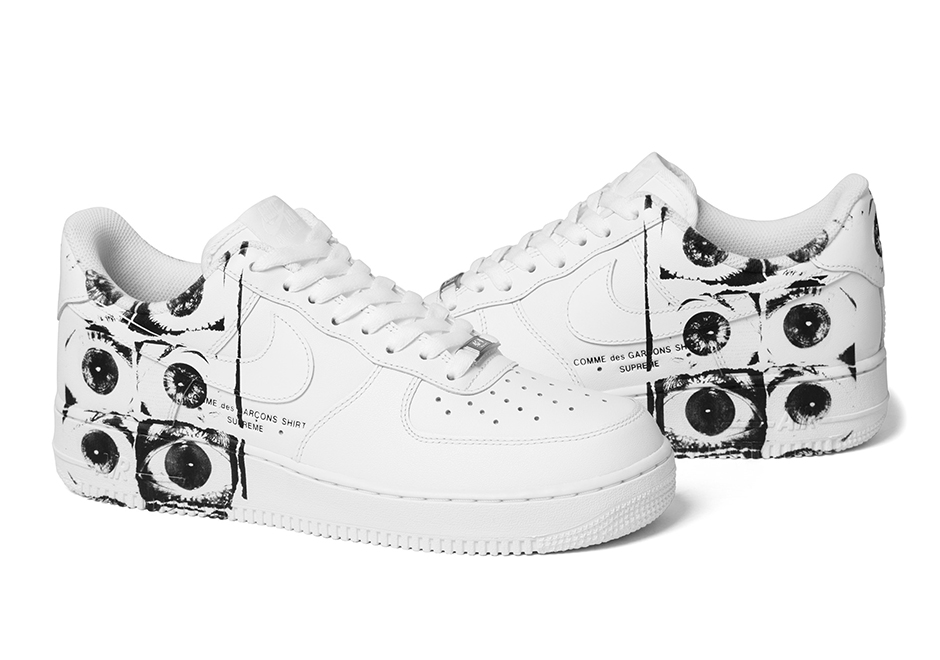 For those unaware, COMME des GARÇON SHIRT focuses on contemporary menswear that works well with everyday looks, making the brand distinct from COMME des GARÇON PLAY— the line which focuses on streetwear pieces with the heart motif — and COMME des GARÇON— the original line that of avant garde womenswear.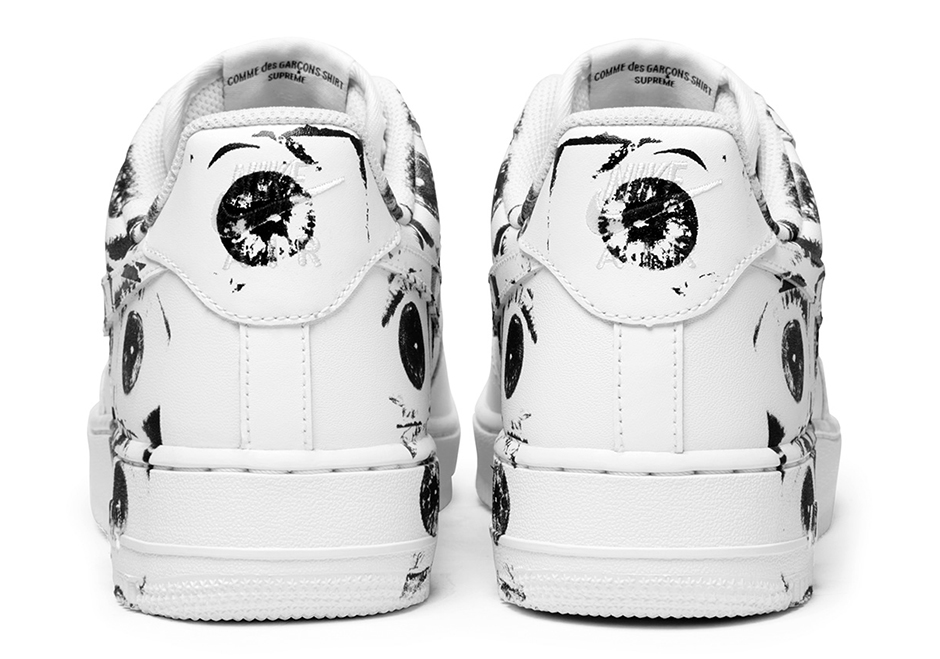 The sneaker is based off the original Air Force 1, and features a new screen-printed graphic on the posterior and back side of the shoe.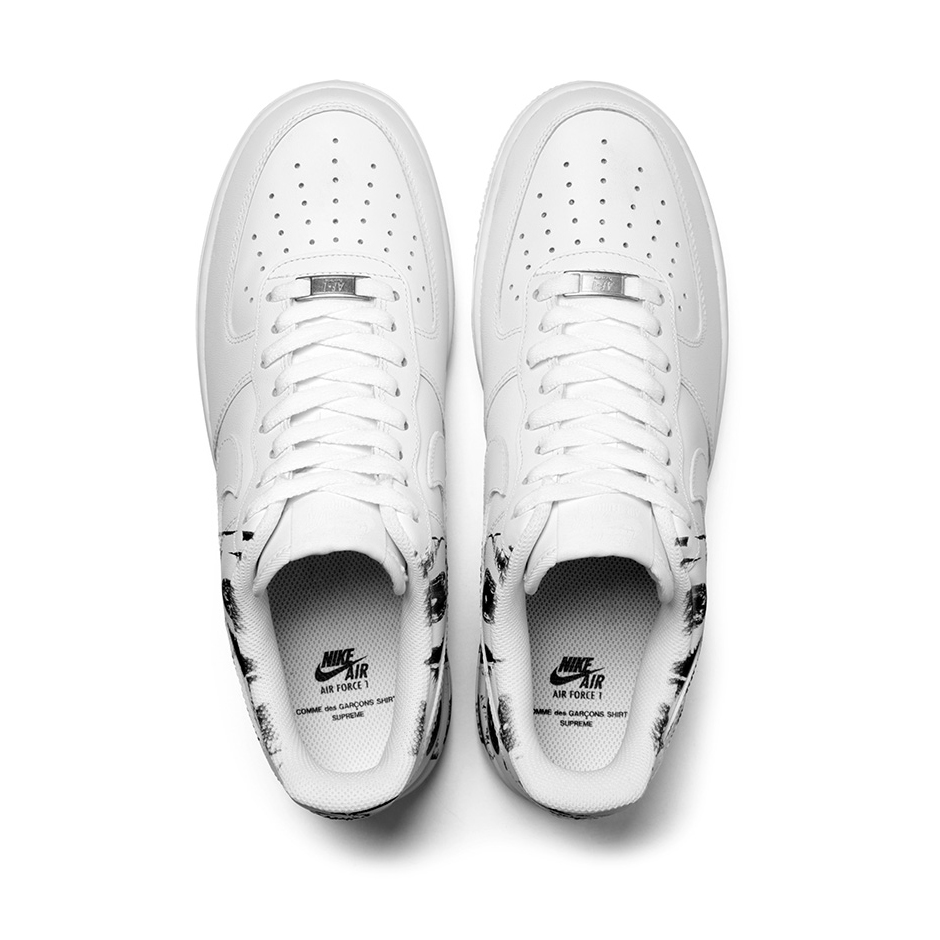 Following tradition, the shoes will not be available in-store for Europe/US customers. Find them on the usual Thursday, 11 am EST on supremenewyork.com/shop or if you're in Japan, wait in line for the in-store release— but that might be too late.
If you struck out, head to eBay, Facebook groups or consignment shops like ​​Flight Club to get your fix.