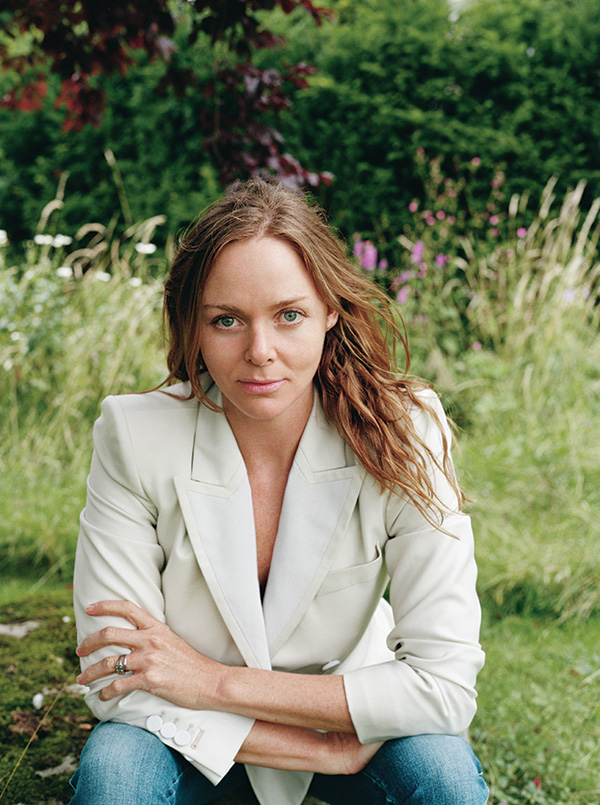 Horses are what Stella McCartney wishes to talk about. We're sitting in Café Gray Deluxe, atop The Upper House in Admiralty. The glint in McCartney's eye when she picks the topic and the huge smile that crosses her face are manifestations of relief after a long day. She's on a whistle-stop tour of Asia, checking her retail outposts, gaining consumer insights and giving an occasional interview.
#legend grants her wish. "Horses are so magical, so superior," McCartney says. "They have this incredible strength. There is something very sexy and majestic about a horse. And they have this amazing balance between masculine and feminine. When you ride a horse you have to be in control, otherwise they smell your fear. You have to own it."
It's not easy being Stella McCartney. She's been campaigning, pretty much single-handed, for more than a decade, promoting a green dream that the fashion world will remove its rose-tinted designer specs and get real about how it wastes and wantonly abuses ever-diminishing resources. Her latest advertising campaign is shot against a landfill in Scotland. "We live in an age where people have access to information and should be made uncomfortable," she says. "Let's make them uncomfortable. They can take it or leave it."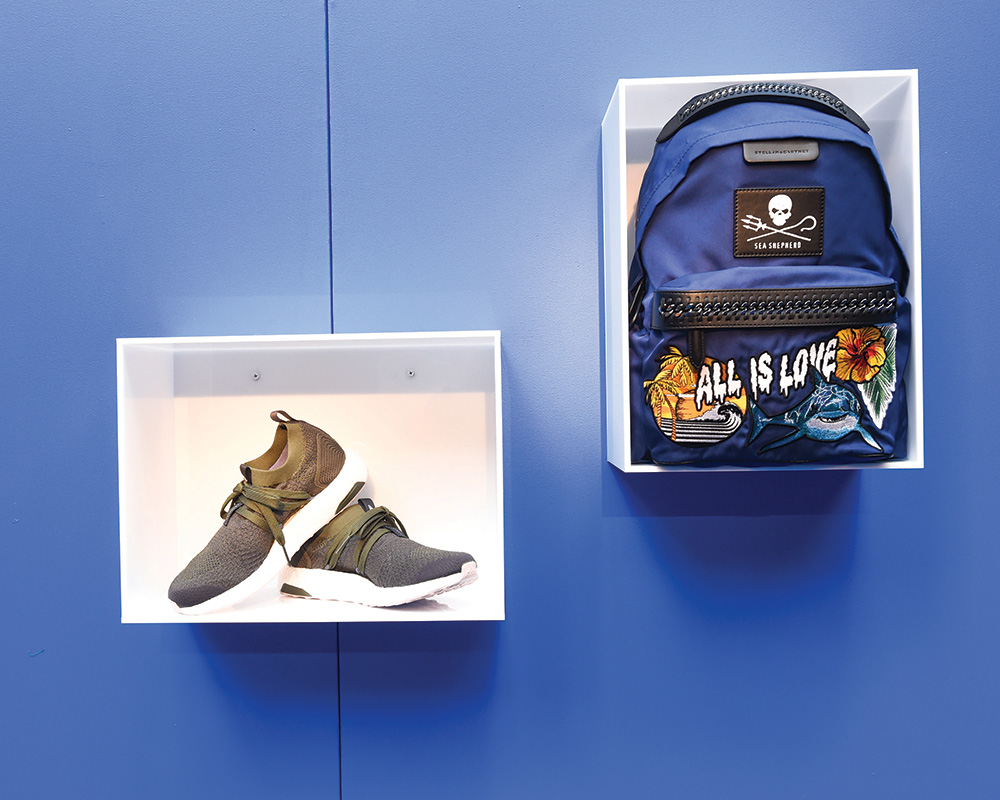 Causing discomfort and selling luxury fashions are unusual bedfellows, and McCartney's approach divides opinion. But that's the whole point. She talks the talk and walks the walk. She is to fashion what punk rock was to music and must fight all-out for her cause, taking the risk that she will upset some lucrative apple carts.
"I'm not perfect," McCartney says. "I'm just trying to provide an alternative solution. Sustainability is the new creativity. I'm very respectful of fashion but you have to have an approach that makes progress and change, and the fashion industry is being left behind," she says. "I'm heartbroken by that. But now it's a moment. We have to look at that and ask questions. I have to work in a very fashion-forward way in how I manufacture. But, on the other hand, how do you communicate that effectively? How do you answer questions? And you, as journalists, how do you communicate that? We have to force change. Let's do it."
McCartney does it. She sees a future, not too far distant, in which clothes will be bio-couture and have labels saying "Made in the lab". She cites the example of viscose, one of fashion's most widely used materials, made from trees. "They cut down more than 100 million trees per year, just for viscose," the designer says. For three years, she has been spending money and time on developing a substitute that can be produced more sustainably. "We don't cut down trees, we plant them," she says.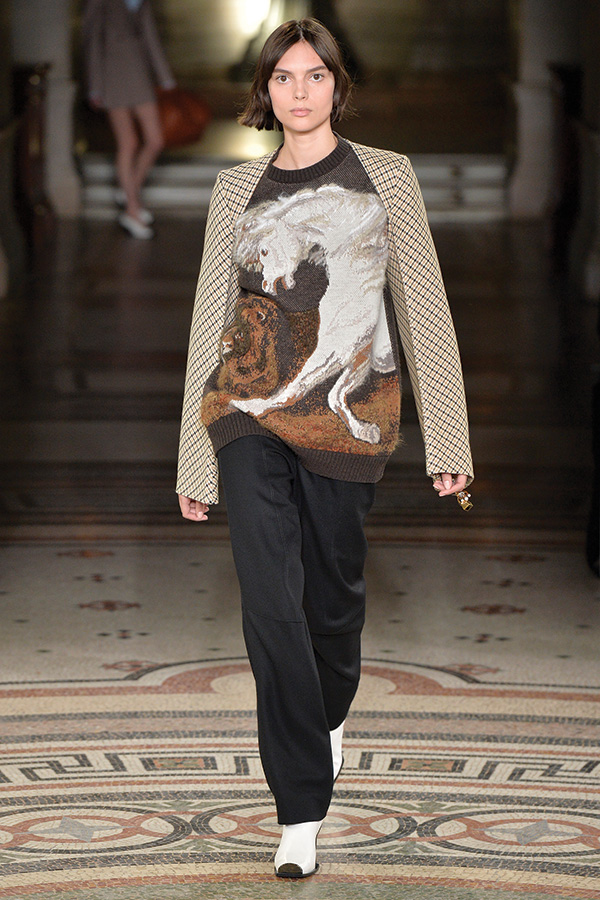 "We're the only fashion house in the world to have done that – the only one. Why do I have to do that? Big companies and politicians, they should be doing that. I'm just a little company, small fish compared to them. Some people don't even know my bags aren't leather. That's why design and business have to come together and be more sustainable, forward thinking.
"Leather is the cheapest material on the planet, and yet, somehow, the fashion industry has managed to give the impression it's the most expensive material on the planet," McCartney says. "It's the most overused, overplayed material. It's so fake." Her company, to keep itself at the cutting edge of the drive for sustainability, has to pay more to use a substitute. "I get charged 30 per cent more for a non-leather product to go into America than the original," she says. Her gaze takes in the concrete and steel and glass of the Hong Kong cityscape outside.
"How does the industry manage to keep perpetuating this idea?" she asks. "It's astonishing."McCartney also endeavours to recycle plastic rubbish found at sea. "We did a limited-edition Falabella Go backpack using recycled polyester fabric made of Parley Ocean Plastic," she says. Parley Ocean Plastic is the trademarked name of a material made from plastic retrieved from the sea. The uppers of a type of Adidas by Stella McCartney trainer are made of Parley Ocean Plastic yarn. "And our Falabella Go collection is now all made with Aquafil's 100 per cent regenerated Econyl yarn, which is made of converted ocean waste," the designer says.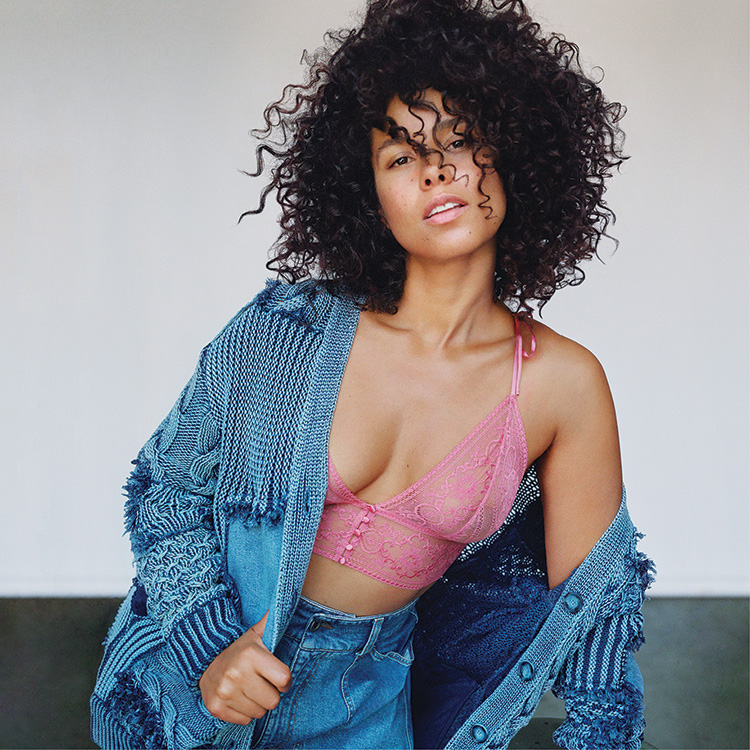 McCartney contends that between now and 2050, when the world's population is forecast to reach 10 billion, plastic production will triple. She says manufacturing enough plastic to keep only the United States supplied with bottled drinking water requires 17 million barrels of oil a year – enough to fuel 1 million American cars for 12 months.
Tom Ford once said Barack Obama should avoid wearing better-fitting or sharper suits because it might distance him from the American voter. Similar logic dictates that McCartney's worship of Mother Earth must be tempered by the need to satisfy demand for clothes. Some of that demand is generated by Gwyneth Paltrow, who often promotes McCartney's pieces on her Goop website; Petra Collins; Cara Delevingne and Alicia Keys. The designer says her clothes are made for women that are "naturally sexy, naturally confident and modern".
Keys is also at the forefront of McCartney's new campaign to increase public awareness of breast cancer, which begins this month. As part of the campaign, the designer's Autumn/Winter 2017 collection includes Ophelia Whistling lingerie in poppy pink, comprising a bralette and bikini briefs in Japanese lace with silk rouleau tie-straps and silk-covered buttons. McCartney's campaign this year is in support of the Memorial Sloan Kettering Breast Examination Center in Harlem, New York, where Keys was born.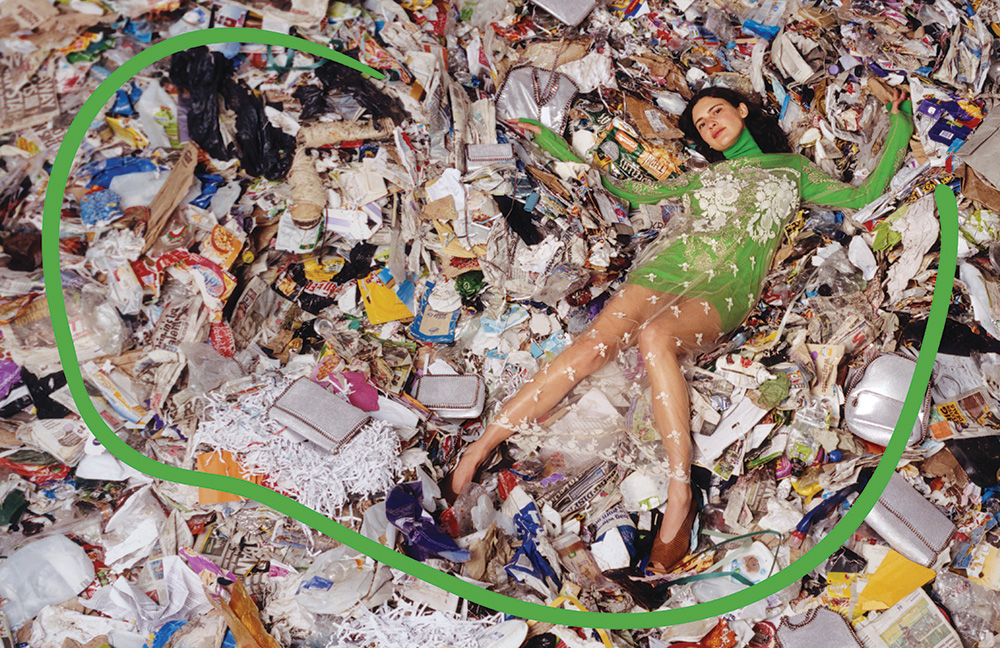 McCartney recently began designing for children. Of all the markets for luxury goods, the market for children's luxuries is the fastest-growing. "Because I'm a mother, being able to see my kids wearing something I've designed is very fulfilling," she says. "I have had to think of what would appeal to other parents and children and create a collection that is not too precious, but which sustains a certain quality."The designer has also begun to delve into the menswear market.
"It's a new thing for me, obviously, and I'm really stepping out of my comfort zone," McCartney says. "When I'm designing for women, I know exactly what I'm doing. It's so natural. Menswear I'm finding much more mentally challenging. But then, I like the challenge of the unknown. It also creates more platforms to speak from, so now we get to speak to the Stella Man."
The conversation returns to the topic of horses. McCartney took her daughter riding in England the weekend before we meet. "I get so afraid when I watch her. I hope she always survives each fall," the designer says. "But then, that's how I learned to ride: falling off all the time.
"It's a lesson for life. Falling off and getting back on. God damn it. It's so important to get back in the saddle. It doesn't matter how many times you fall off, get back."