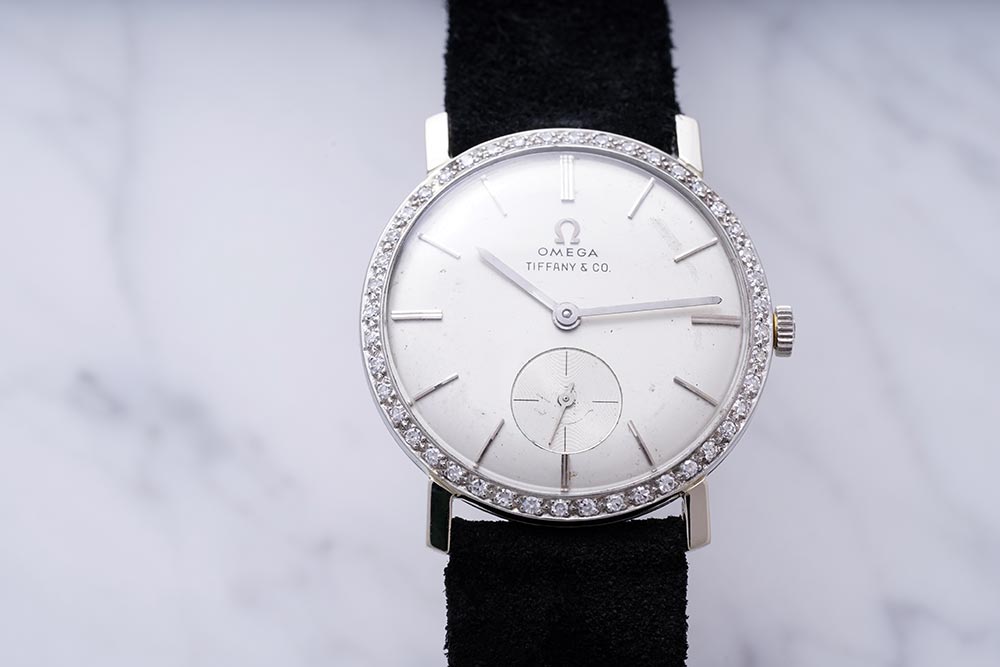 You would think nothing could beat the record-shattering auction of Paul Newman's Paul Newman Rolex Daytona just last year, but Phillips Auction is back with another strong contender.
Phillips, in association with Bacs & Russo, will be offering Elvis Presley's Omega Wristwatch, retailed by Tiffany & Co, during the Geneva Watch Auction: SEVEN in May.
We all love watches that have a great story to tell, but this one is particularly impressive. As the current owner tells it, the watch belonged to his uncle, who met Elvis and noticing his watch, expressed admiration for it. Presley similarly notices the watch the man was wearing - a diamond studded Hamilton - an equally admirable watch and proposed a trade. Imagine trading a watch with the King of Rock and Roll!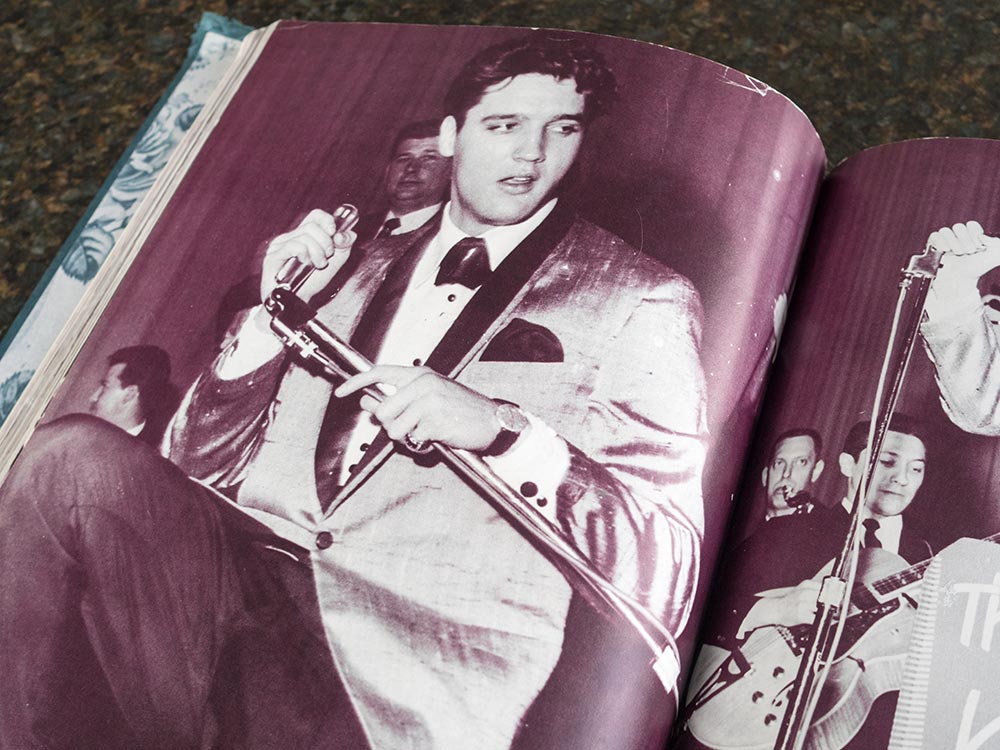 In fact, Presley has been known to give away watches he's purchased or been given, and a small number of these timepieces have, on occasion, appeared at auction in the past. But this watch in particular, marked a significant achievement in his career that no other timepiece ever presented did.
On the back of the 18k gold watch is engraved the words "To Elvis, 75 Million Records, RCA Victor, 12-25-60." The exceptional timepiece was gifted to the King by RCA Records to commemorate his remarkable achievement of having sold 75 million records. While the ceremony itself was held in February 1961, Christmas 1960 was the date when his sales actually crossed the 75 million mark.
Read more: What's the big deal with vintage watches?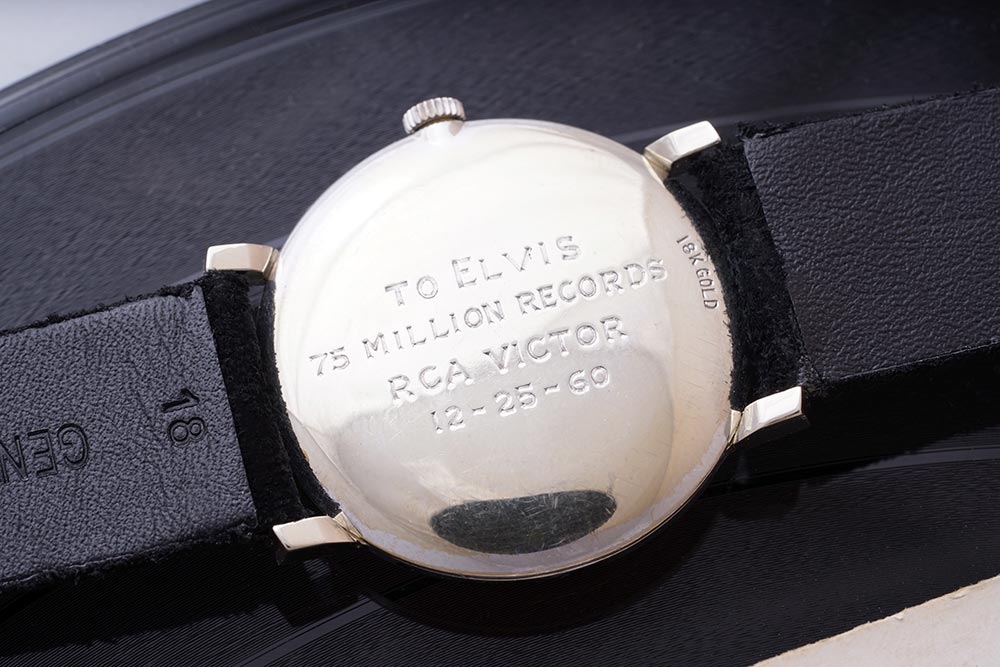 But more about the watch - the elegant dress watch is cased in 18k white gold, and houses the manually-wound Omega calibre 510 stamped with the "OXG" import code for the United States. The retailer's signature "Tiffany & Co." appears beneath the Omega logo at 12 o'clock. The otherwise simple watch is bedazzled with 44 round brilliant diamonds on the bezel to accent the silver dial.
The watch will be sold with certificates of authenticity from the Elvis Presley Museum, along with a book titled "Elvis" by Dave Marsh that shows images of the crooner wearing the watch.
The Phillips Geneva Watch Auction: Seven will take place on May 12-13 at Hôtel La Réserve in Geneva. For more information, visit Phillips Auction online.