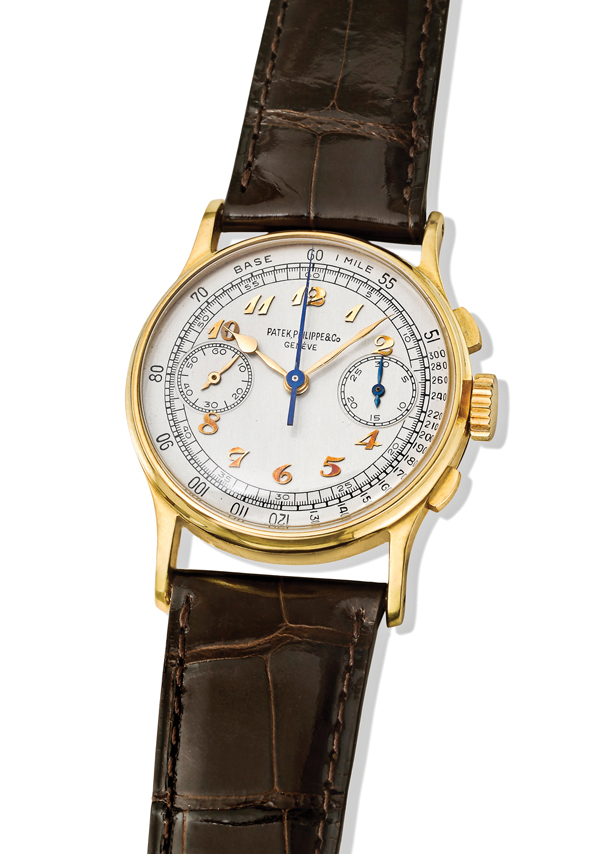 This summer, rather than hosting another glamorous gala for New York's great and good, the famed event space Cipriani 42nd Street is being turned into something with a bit more European – or precisely, Swiss – flair. From July 13 to 23, catch Patek Philippe's The Art of Watches Grand Exhibition, a free showcase of some 400 watches, set over 10 rooms, invites visitors into the world of the venerable 178-year-old Geneva watchmaker. The show, which took two years of planning, follows similar exhibitions in Munich, Dubai and most recently London in 2015, but any die-hard fan who attended these events won't be in for a rehash. The New York version has a strong American theme, complete with a dedicated room housing pieces once owned by famous Americans, such as President John F. Kennedy and baseball legend Joe DiMaggio.

The show is also somewhat personal for Thierry Stern, Patek Philippe's president and the fourth generation of the Stern family to run the watchmaker. Stern was 20 when he left Europe for the Big Apple, learning the ropes and following in the tradition of his father and grandfather before him. "I stayed two years and started to learn the business," recalls Stern, who adds that working with retailers and the company's US agency fuelled his understanding of the "Patek Philippe spirit" – which is "not about business but trust, friendship and relationships." The company has pulled out all stops to create the show. A bespoke interior has been constructed within Cipriani, a 13,200sq-ft space set over two floors and the first of its kind in the beloved Midtown venue. "You won't recognise the place when you come in," says Stern. "It was a big challenge. Even architects who don't like watches should come have a look."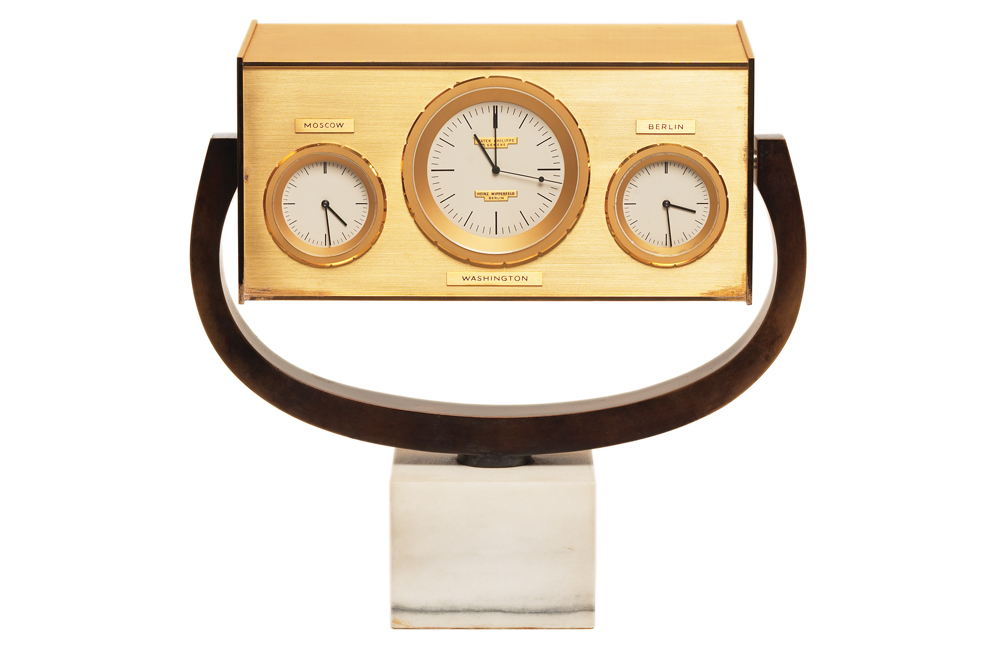 For Stephen Pulvirent, managing editor at the online watch hub Hodinkee, the exhibition's free admission is a key attraction. "The watch industry isn't always so good at sharing publicly and this old-world exclusivity sometimes gets in the way of imparting what makes watchmaking so special," he says. "I think we'll see a lot people become interested in watches for the first time." Each of the 10 rooms highlights various aspects of watchmaking, with something for everyone. The Museum room for example will offer a sample from Patek Philippe's 2,000-piece-museum in Geneva, including its oldest creation, a portable timepiece from 1530. Meanwhile a host of artisans will fly over from Geneva to give demonstrations on the rare handcrafts behind decorative watches. Enamellers, engravers, wood marquetry specialists and gem setters will be on hand alongside watchmakers. "Visitors have the chance to look over their shoulders and talk to them," says the company's US president Larry Pettinelli.
But it's the 27 pieces in the United States room for which to make a beeline. A key highlight is a stylish desk clock that marks Kennedy's now-famous 1963 Ich bin ein Berliner speech. Presented to the 35th American president by the then-mayor of West Berlin, the clock notably displays the time in Moscow, Washington and Berlin, to signify direct communication between the US and Russian capitols. The piece normally sits in the permanent collection of the John F. Kennedy Presidential Library and Museum, and loaning it for the Patek Philippe show was quite a coup. "It took a lot of paperwork and assurance," says Pettinelli. That this year also marks what would have been Kennedy's 100th birthday surely helped. "The museum is kicking off a whole series of celebrations this year and we're excited to be part of that," says Pettinelli. Continuing the presidential theme is a Patek Philippe 1851 yellow gold pocket watch with the portrait of George Washington, engraved with scrolling patterns on black enamel.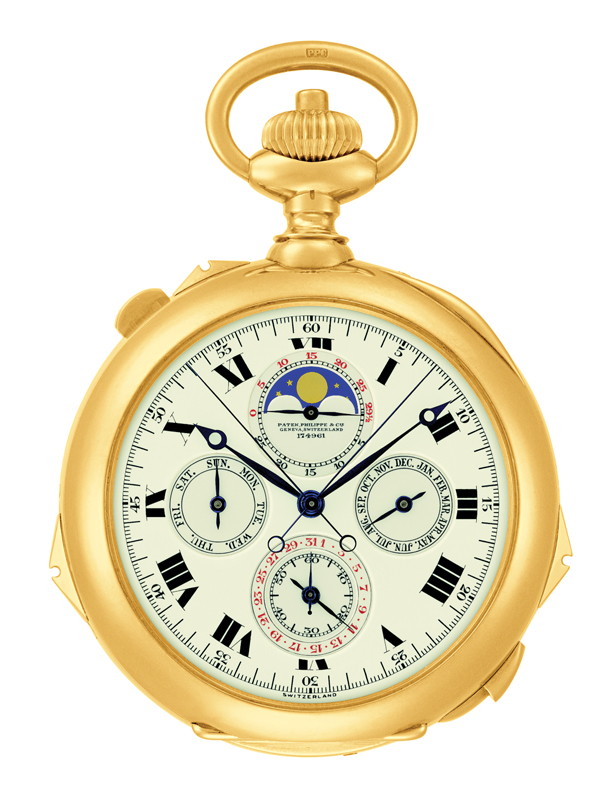 For Pulvirent, he's most looking forward to the 11 timepieces owned by two legendary watch collectors from the early 20th century. Henry Graves Jr and James Ward Packard were, respectively, a New York banker and art collector, and an automobile magnate from Ohio – but more notably, two titans of industry who commissioned custom designs from Patek Philippe in an almost competitive one-upmanship to outdo the another. "These two men essentially bankrolled Patek Philippe in the 1920s and 1930s," says Pulvirent. "To see their watches next to one another is really fascinating. It will paint a picture of the watch market at that time."
Not to be missed is the 1933 "Henry Graves Supercomplication" pocket watch with 24 mechanisms, a piece that in 2014 was sold at Sotheby's for a record-shattering US$23 million. Meanwhile "The Packard" 1927 astronomical pocket watch is another showstopper; it boasts the likes of a three-gong minute repeater, perpetual calendar, running equation of time, plus the sunset and sunrise times in Packard's hometown of Warren, Ohio. The back case also opens to reveal a rotating celestial sky chart – a Patek Philippe first – its 500-plus, gold-enamelled stars depicting the night sky over Packard's birthplace.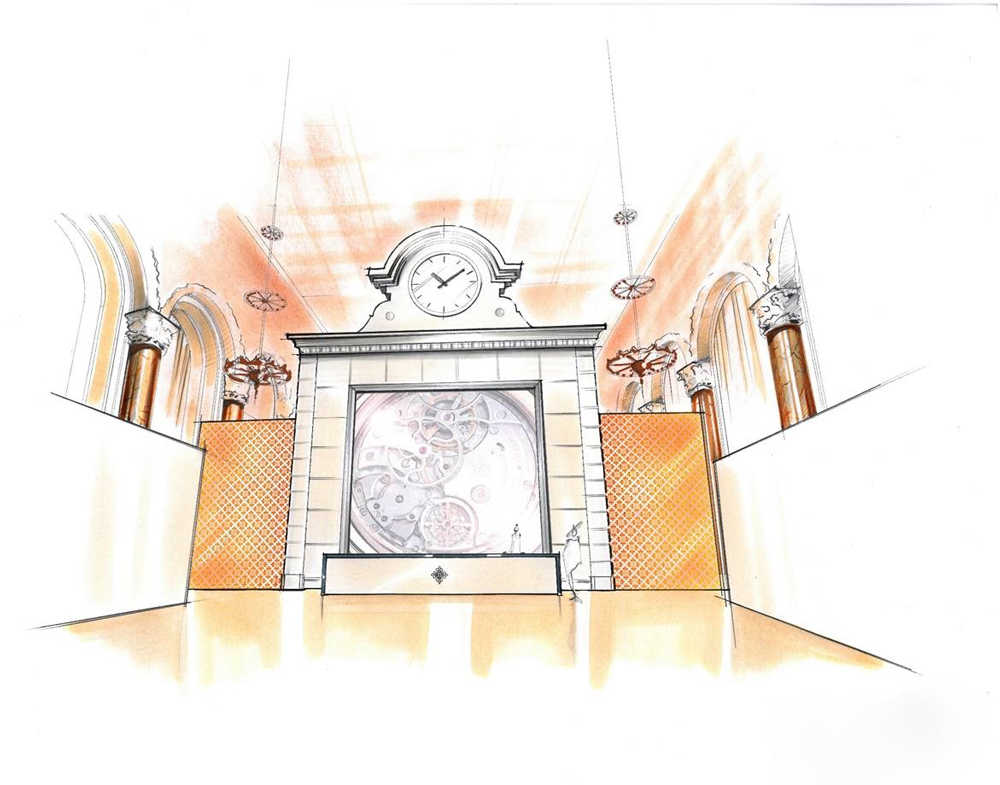 Technical know-how is synonymous with the house and another mechanical feat on show will be the 2013 Ref 6002 Sky Moon Tourbillon, among the watchmakers most complicated wristwatches. The creation is packed with a perpetual calendar with retrograde date display, minute repeater, tourbillon, sidereal time display and a depiction of the nocturnal sky with the motion of the stars – to name just a few functions – and all topped off with an exquisitely crafted dial and case.
And for any mechanics' geeks out there, a virtual reality booth will further immerse one into the movement's beating heart. "I won't talk too much about it as I want it to be a surprise," says Pettinelli, but expect to be wowed. "Especially the 20-year-olds who love their gaming devices." Indeed, the digital world and cultivating interest in the next generation of watch enthusiasts is very much the purpose behind the show. Complementing the state-of-the-art displays are curated Instagram and Facebook pages, @patekphilippeexhibition, and this is said to be the first time a Grand Exhibition has fully embraced social media.
Finally, as with past editions, celebrating the occasion will be a special new watch collection, details of which, in true Patek Philippe fashion, were still under wraps at the time of writing. Stern would only hint that there will be "different kinds" of designs made for the US market. But he wouldn't' budge on the number of pieces available. "There will be a range," was all he said. "And enough for a few people."
Patek Philippe's The Art of Watches Grand Exhibition is on show from July 13 to 23 at Cipriani, 110 E 42nd St, New York, NY.
This article originally appeared in the July 2017 print issue of #legend magazine.