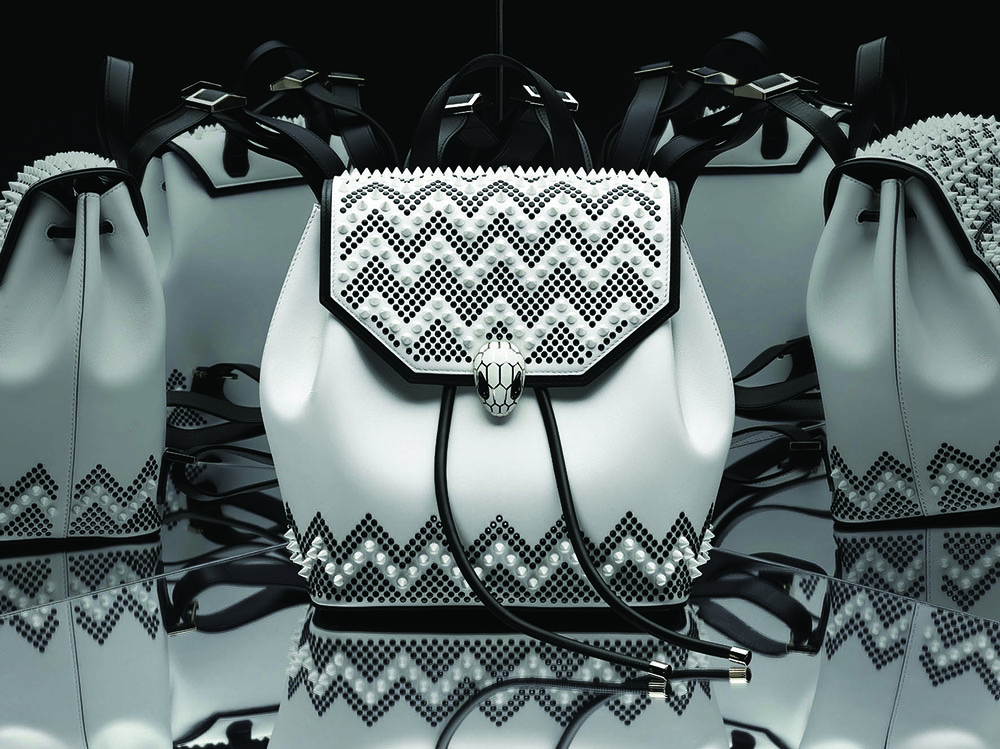 For quirky shoe designer nicholas kirkwood stepping into the unknown with Bulgari is part of his theory of creative collaboration. How do a shoe designer and a jeweller go about meshing their talents? Nicholas Kirkwood, a London designer extraordinaire of footwear, has given life to myriad cool and kooky creations. He has collaborated with Rodarte, Peter Pilotto, Prabal Gurung and even the Keith Haring Foundation. Partnership is in his nature, but he faced a new challenge in designing his first handbag in collaboration with Italian house Bulgari. Kirkwood takes the Serpenti Forever collection, a Bulgari classic, and adds the playful touch that is his signature.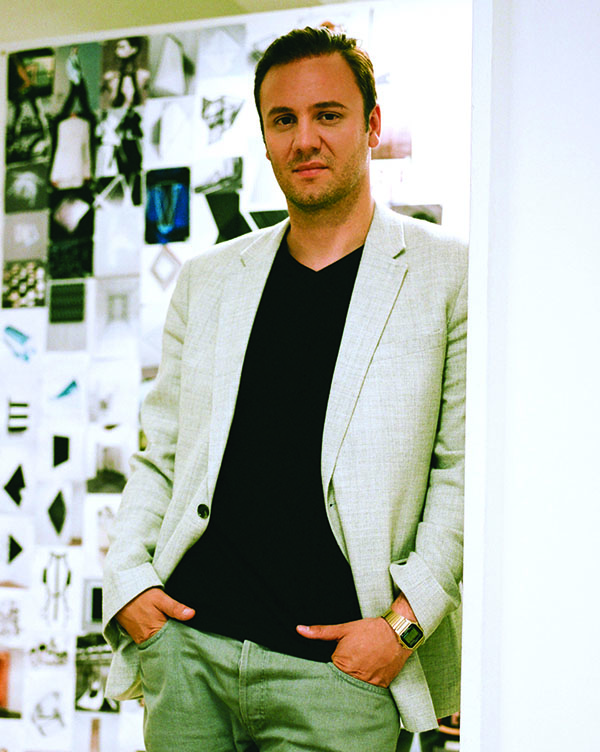 In doing so, he transforms the leatherwork into something tough and spiky yet fun, which boasts exquisitely crafted detailing. Here, Kirkwood offers #legend an exclusive peek at his creative process.
How did the collaboration between you, a famous shoemaker, and Bulgari, the legendary jeweller, come about?
I've always been open to creative partnerships, so the idea of collaborating had been in the works for a while. But what really drove things was the idea to collaborate on a completely new product line from my own – handbags.
I was also very keen to work with Bulgari, as they have such a great reputation for excellence in craftsmanship and I find their leather exemplary.The serpent has been iconic to Bulgari and now represents the brand.
What animal would represent you?
It would have to be a bird-of-paradise.
What does the Serpenti Forever collection mean to you?
It has been an incredible experience to not only collaborate with Bulgari's creative team but to be introduced to a whole new world of bags and jewellery. To have the opportunity to work with Bulgari on such an iconic product of that category has been very insightful and definitely a highlight of my career.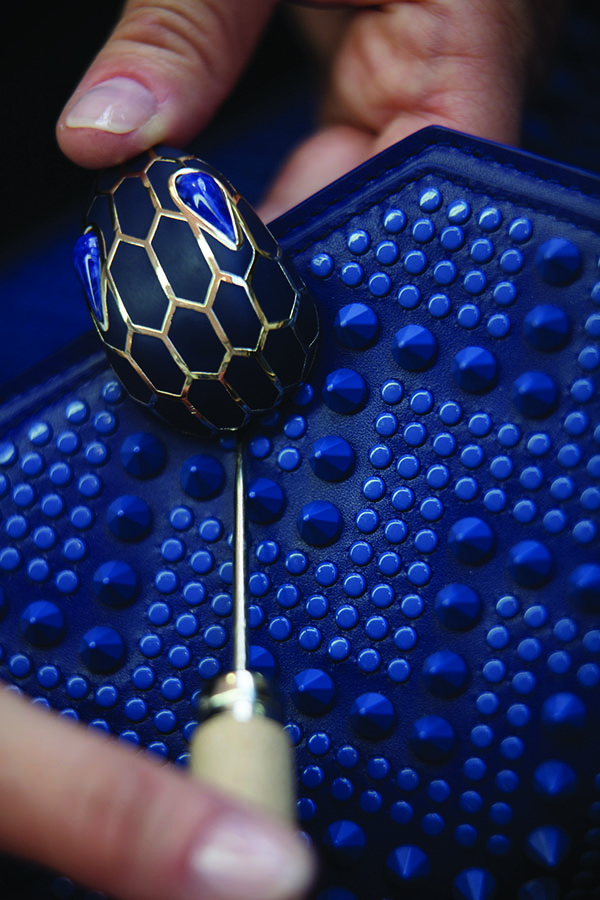 Read: The Bulgari Serpenti's New Incarnation
Had you designed bags before this collaboration? What is different when it comes to designing shoes and handbags?
No, this is the first time I have designed handbags. Although they are two completely different products, handbags and shoes share similar ergonomics, especially in terms of structure and silhouette, so the process actually felt quite familiar and natural to me.
It was also insightful to work alongside the experts at Bulgari to develop our ideas. I'm sure there is more to it than meets the eye when it comes to this range of bags.
What influenced your design process?
Bulgari's high jewellery pieces were really the starting point for this collection. It all happened during a visit to the Rome atelier where all the bespoke pieces are made. I was speaking with the artisans there and the level of incredible detail really struck me.
There was one craftsman who explained that when making a symmetrical piece of jewellery he sometimes waits up to six months to find a matching stone. I found that kind of attention to detail extraordinary. That's where I began thinking. I decided I wanted to develop an almost organic design process for this collection, to reflect that of the fine jewellery.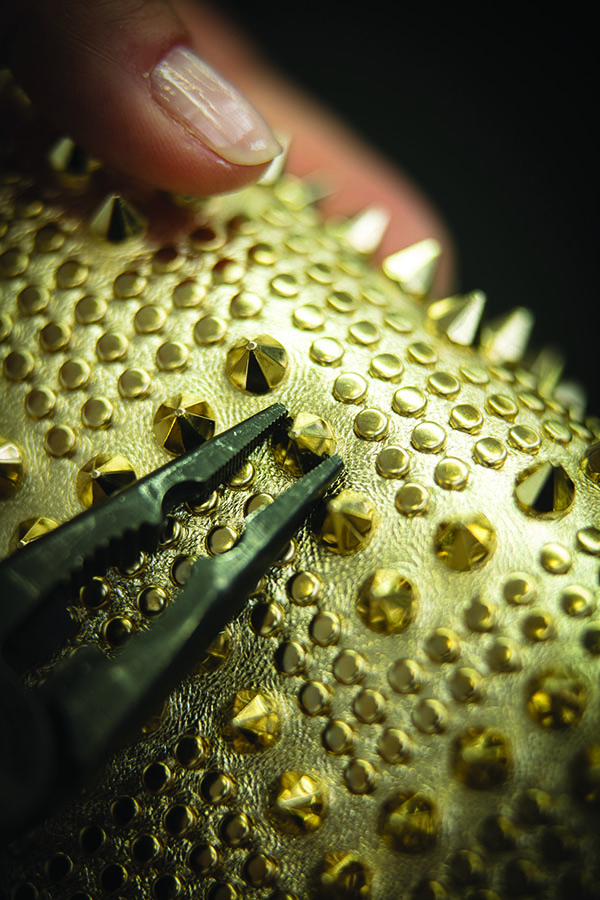 After this collaboration, can we expect to see an expansion of your line beyond shoes?
I want to be able to expand into other types of products and I think, for now, the best way of me doing that is through collaborations like these. Watch this space.
What are your thoughts on this climate of rapid digitisation, whether it's e-commerce or Insta-famous people? How has your creative process changed since launching your first collection in 2005?
So much has changed but the thing that stands out the most would have to be social media. It has transformed the way customers interact with a brand. I would say my creative process is still the same but I always try to push the boundaries and experiment with new techniques and technologies, where possible. I have recently bought a 3D printer for the office, which I am loving. It is great to see a prototype that I have just designed arrive on my desk two hours after creating it. Of courseI still sketch as well but always on my tablet.
Are you ever nostalgic for the past? Or are you more excited about the future?
I'm a firm believer in not looking back. I always look to the future. That definitely excites me more.
Who is your style icon? Do you have a muse?
A lot of people influence my work but someone that I would say always influences me and someone that I would say is my muse would have to be Stella Tennant.
Who is your legend?
Nikola Tesla.
This article first appeared in the September 2017 print issue of #legend magazine.