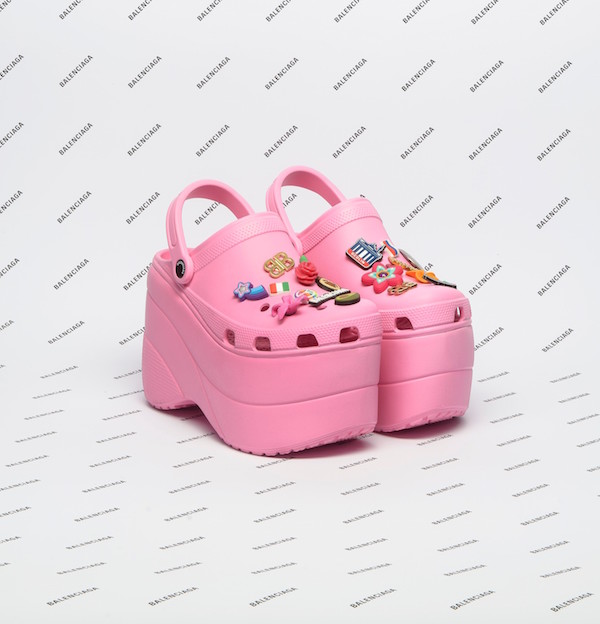 Demna Gvasalia—that's the creative director of Balenciaga and head designer at Vetements, if you didn't know already (and you should)—does it again. He has been known for reinterpreting the mundanely unchic into objects of desire (throwback to the Ikea carrier bag and paper shopping bags), and his Midas touch means anything put on the shelf immediately flies off. But this time has he gone too far? The shoe of our worst nightmares – Crocs – gets elevated 10cm and given the Balenciaga treatment with kitschy charms of animals, trinkets, flags, and of course, the Balenciaga logo.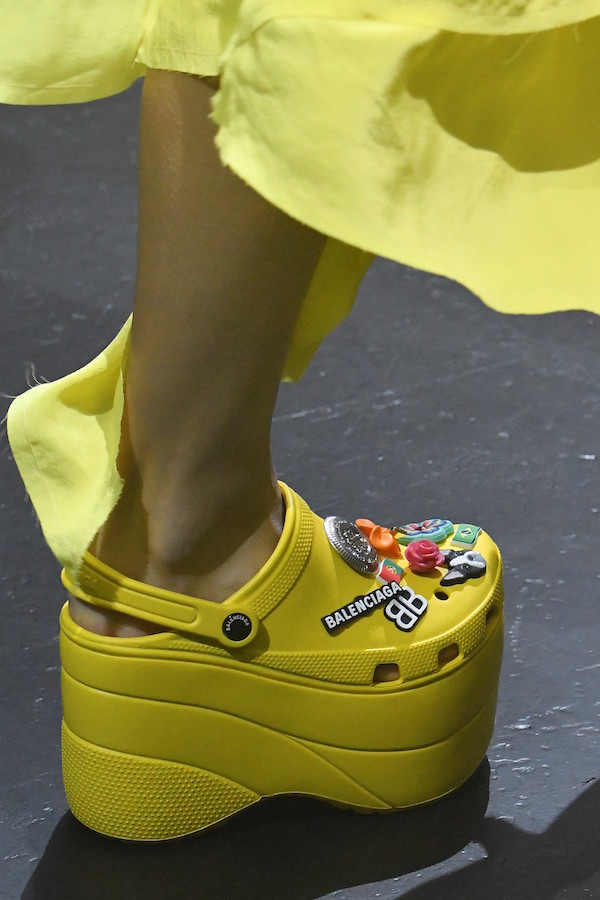 Balenciaga seems to have learned from previous allegations of their appropriation of Ikea's iconic shopper. This time, to retain authenticity, the clogs are being manufactured by Crocs for the luxury house. Crocs is of course thrilled by this collaboration and saw it as an "opportunity to push the boundaries of [their] design and molding capabilities".
As exciting and shocking as this collaboration may be, let's not forget back in Spring/Summer 2017, Christopher Kane had already partnered with the chunky footwear brand to produce a collection of marble-print clogs embellished with real rock crystals. Christopher Kane himself admitted the shoes are "awkward" and "ugly", but that's why he wanted to work with them.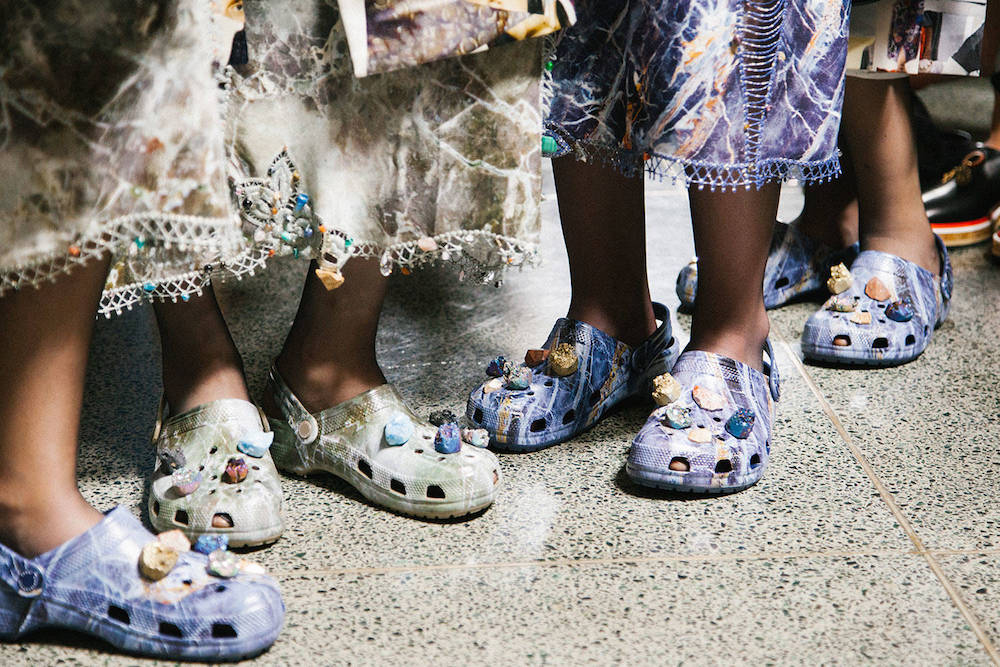 Their collaboration has continued into Autumn/Winter 2017, and Kane gives the shoes the luxe treatment, trimmed in mink.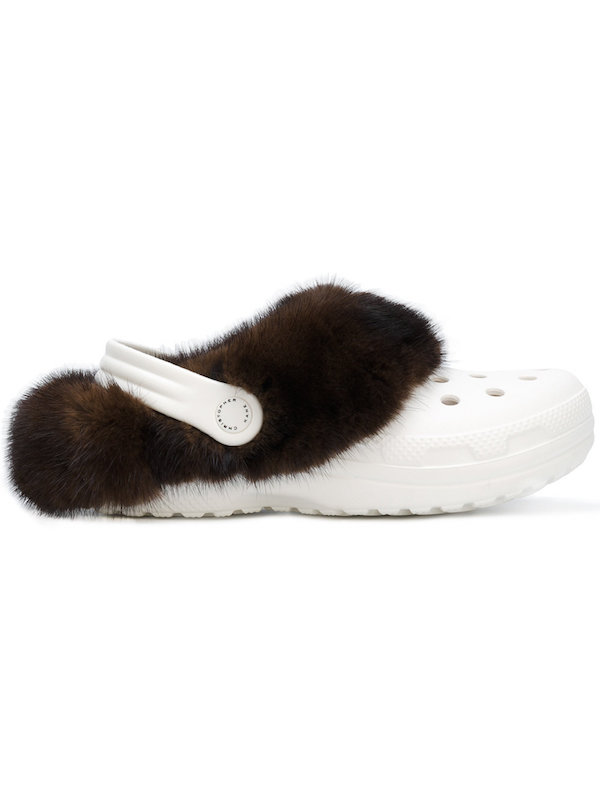 The Balenciaga "Foam" shoes will be available exclusively at their shops and on the Balenciaga website in Spring 2018, but if you can't wait to get in on the comfort of wearing designer Crocs, you can get Christopher Kane's version here or here.