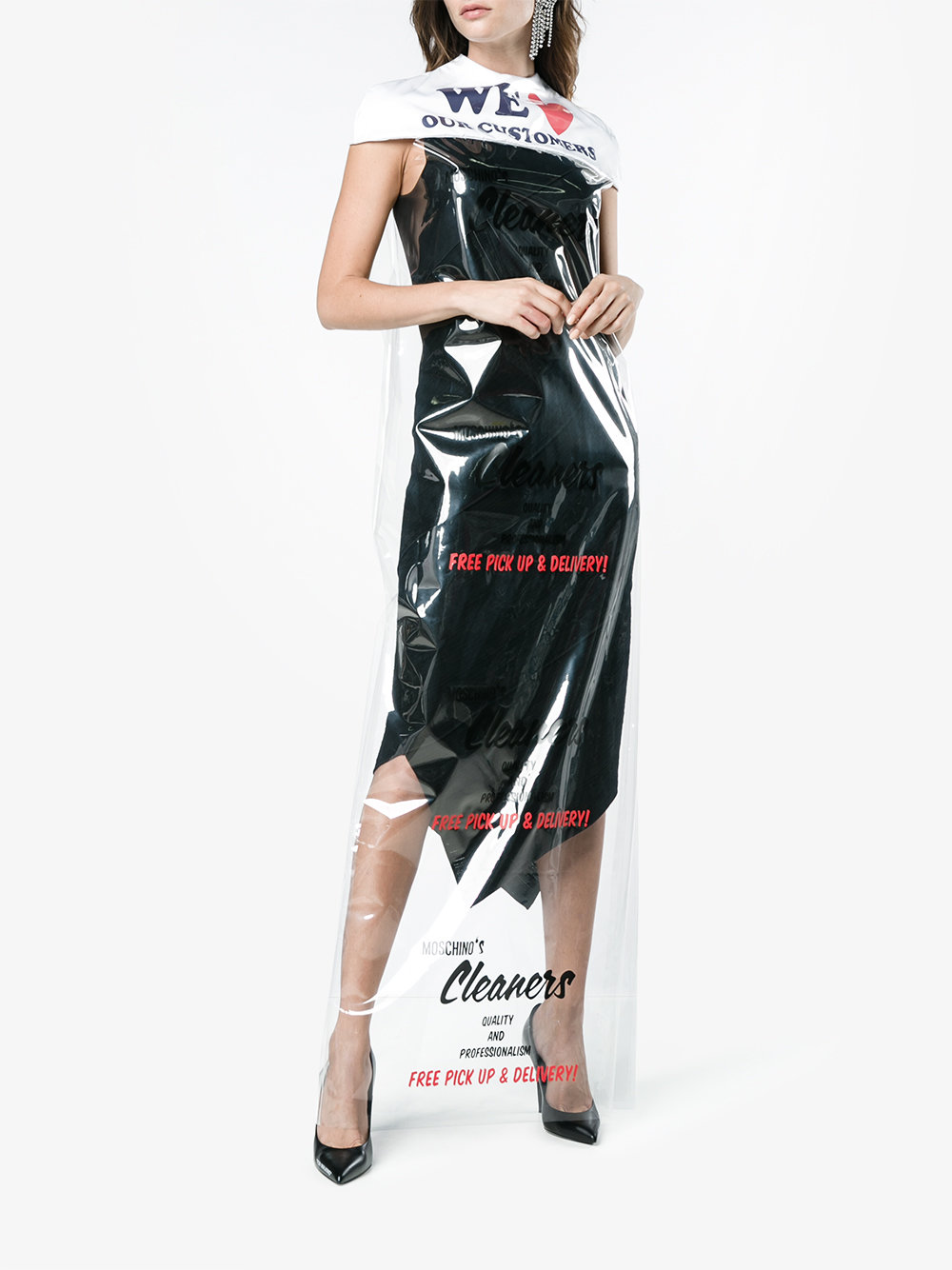 From My Little Pony to cardboard boxes, Moschino and Jeremy Scott certainly like to 'push the boundaries' when it comes to fashion. While Miu Miu and Burberry managed to change our minds about clear, transparent raincoats—it'll take a lot more to convince us to snap up Moschino's dry cleaning bag dress.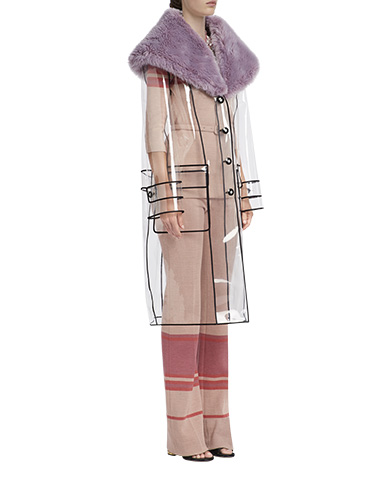 The dress made its debut during Milan Fashion Week for their Fall/Winter 2017 collection but has just dropped online via luxury UK retailer Browns for £560 (read: HK$5,735).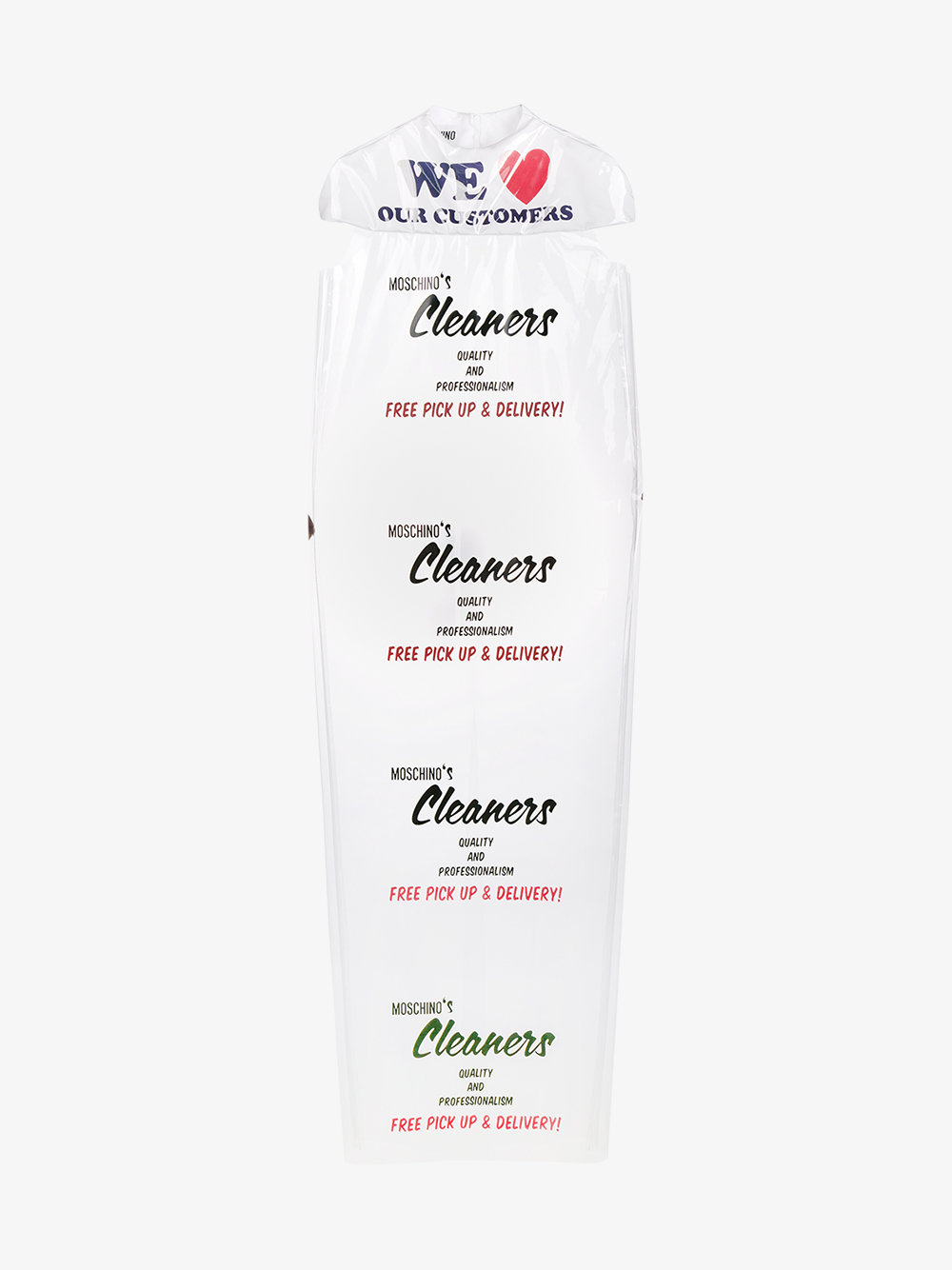 At least in Hong Kong, this 'dress' (FYI: it doesn't come with a slip so you'll need to figure out what to wear underneath it) will most definitely fog up in the humidity. It also calls into question: is this truly 'tongue-in-cheek', as described by the likes of Time, or objectification? With "Moschino's Cleaners – quality and professionalism, free pick up & delivery!" stamped all over it, we're not too sure.
What we are excited about? Off-White's collaboration with Ikea and well, if we can get our hands on any fast food swag.