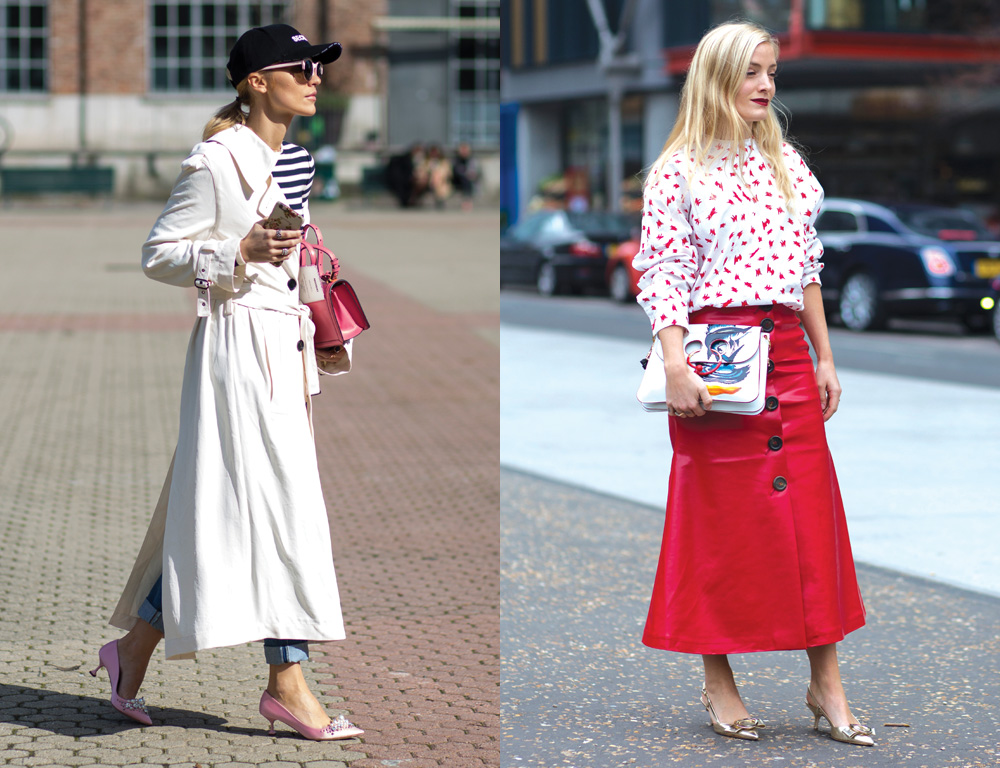 In these observations on the fashion landscape, my thinking is not to transform but to enhance. Personal style is always a blend, borrowing from the street and marrying it with luxe. There's no need to tower anymore. Kitten heels on boots and pumps feel totally chic and fresh. This lower heel height, think 20mm, with a pointy toe is great for longer lengths. Is this a reaction to the oversaturation of the vampy high heel? Quite possibly. The formula seems to be a balancing act of a statement skirt or coat paired with the dainty silhouette of these kitten heels. The cool girls seem to have this down pat.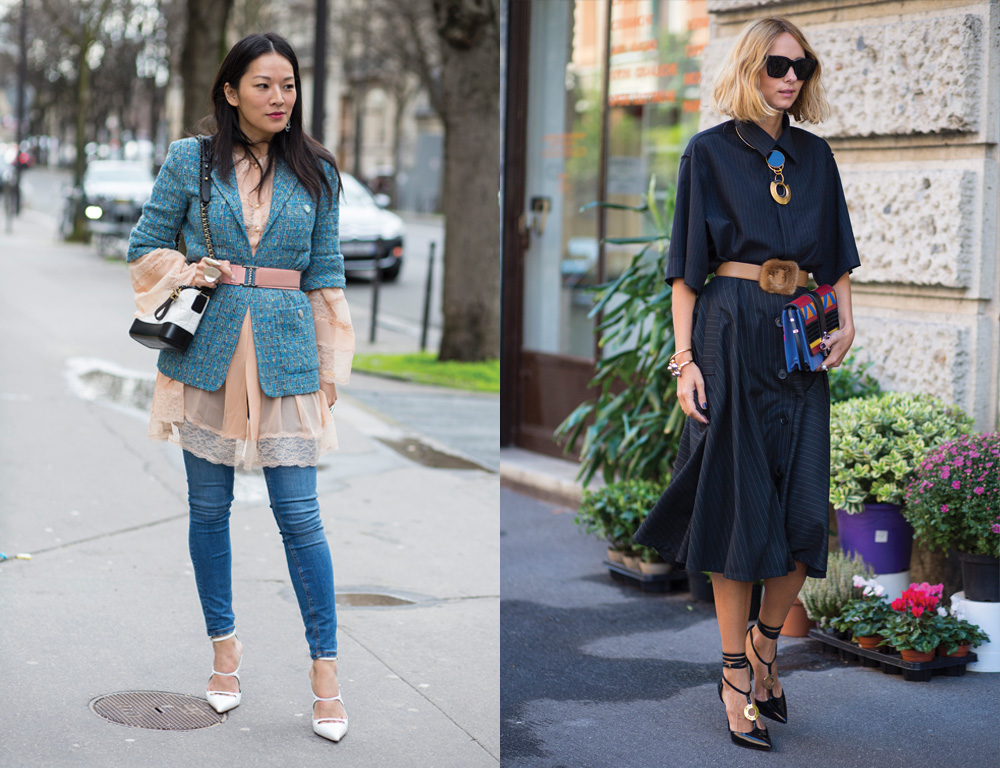 Waist accents are back – in a big way. We could certainly credit Céline for the past five years, during the rule of oversized waists or English tailoring (read: no belt loops on slacks). But those canvas corsets that Miuccia Prada sent down the runway for AW16 have put defining waists back on the map. This isn't one of those functional belts that keeps trousers at the proper above-hip level. The belt we're talking about is of the wider sort, serving as a visual accent – or a break – from the ensemble and a mark of stylistic prowess. This is an extremely easy wardrobe refresher.
Colour is the new black. It's the season of colour and the conviction that comes with being able to wear an entire look in one hue – perhaps in varying shades. Total white or total black seems extremely conservative compared to the colours being celebrated on the streets by the most stylish girls right now. Red! Pink! Caramel! We may need to high-five Karl Templer at Valentino or Lotta Volkova, who sent so many convincing monochromatic looks down the runway at Balenciaga and Sies Marjan. It's a look that's certainly caught on and there should be no wonder why there's now a craving for bright-coloured trousers.
Photos / Chiara Marina Grioni
This article originally ran in the July 2017 issue of #legend magazine.