It doesn't take much to dazzle – just one good piece of jewellery is all you need. Contrasted against the right dash of colour, the brilliance of the precious metals, gems and pearls intensifies. This is our abstract take on jewellery and outfit pairing.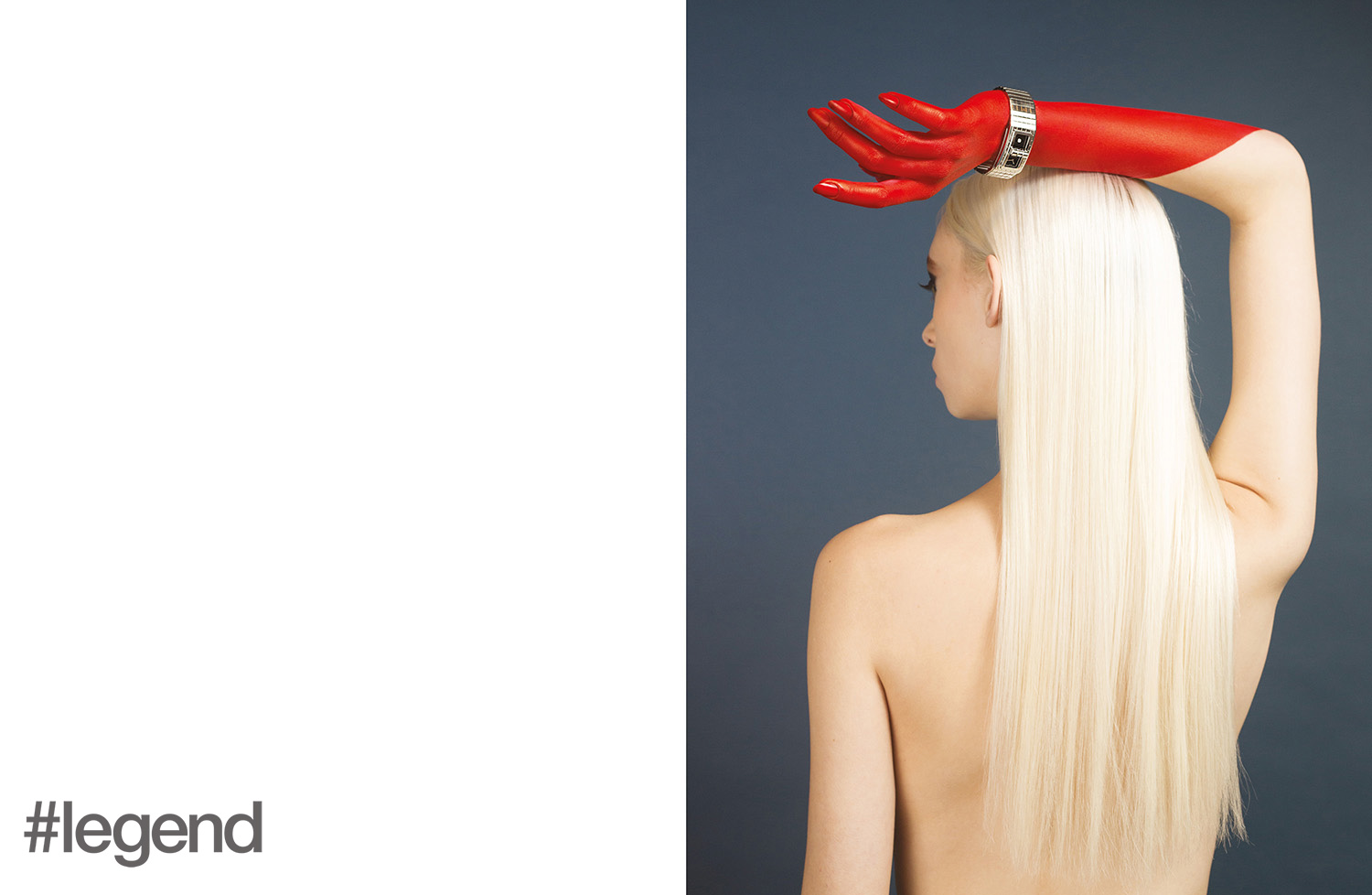 Red

The cool steel of the Chanel Code Coco watch would stand out with a simple red ensemble, allowing the bold and modern lines of the timepiece to do be at the centre of attention while the crimson of the outfit is reflected in and on its polished surface. Similar coloured gems such as rubies and and rubellites also benefit from being worn tone-on-tone. Yellow gold jewellery on red can be very regal, but runs the risk looking old and aged. Silver and red consistently looks young and fashionable.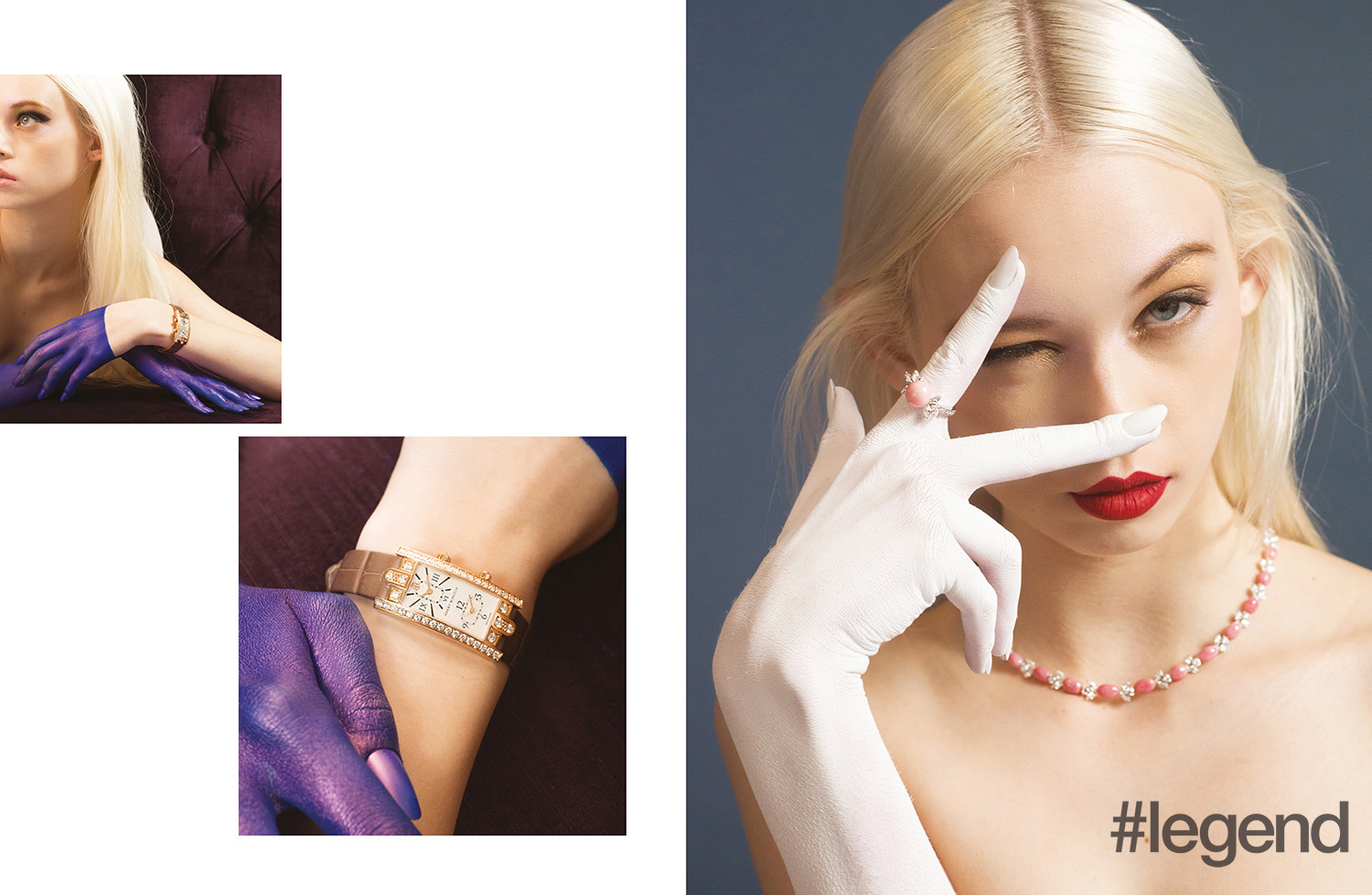 White

On the contrary, the delicateness of Mikimoto's rare pink conch pearl and diamond necklace deserves a white outfit as a complimentary canvas. The subtle blush tones here don't get dulled by a busy background and the true colour of the pearl is revealed and celebrated.
Blue

Opposites do attract, and when in doubt, look at the colour wheel and match up the contrasting hues. Blue and yellow denote an image of confidence and authority, so it is no surprise that the yellow and pink (which despite the name, is still a shade of yellow) gold of Bulgari's Serpenti collection truly pops against the backdrop of an ultramarine blue outfit.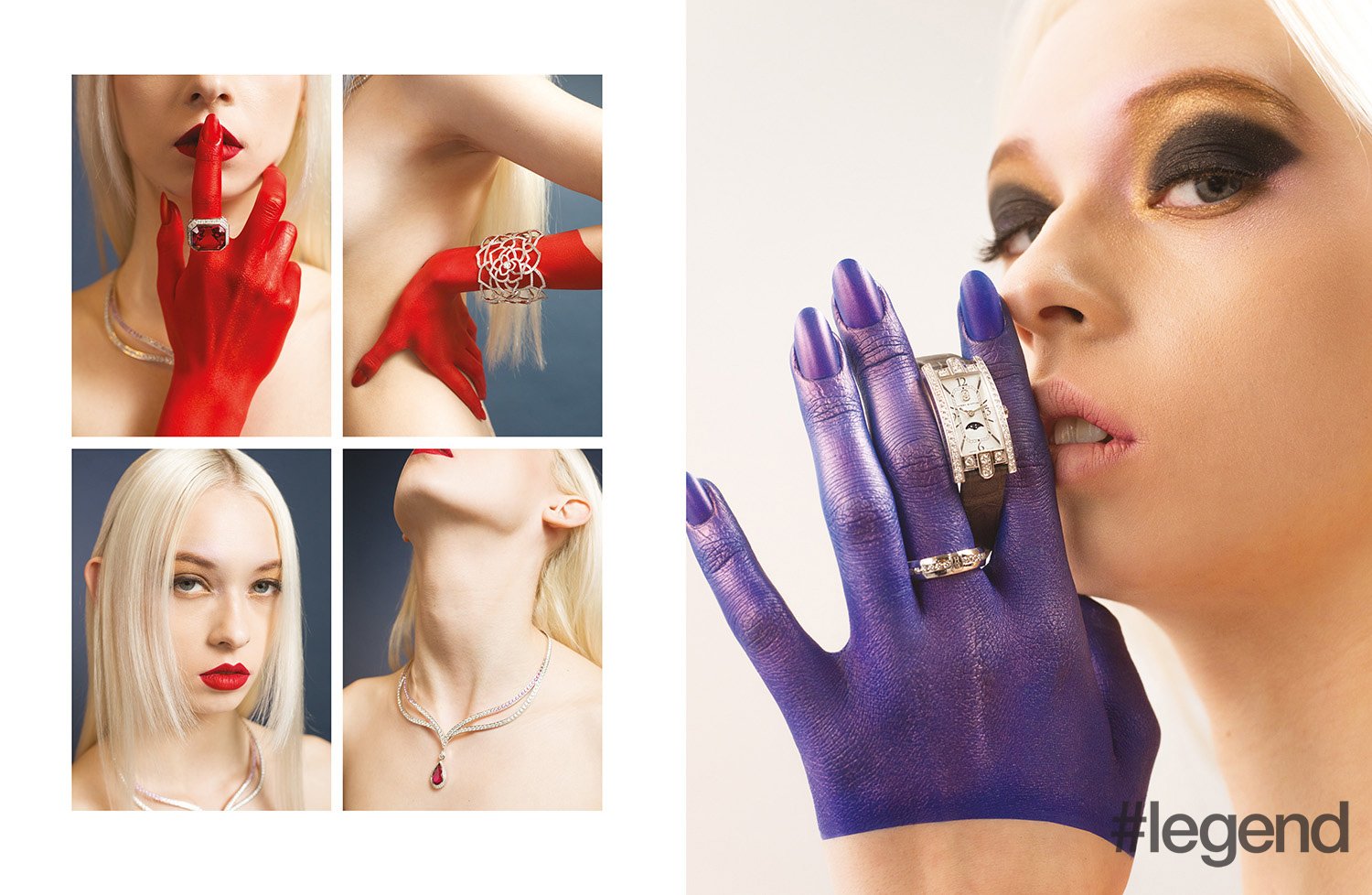 Purple

It's the colour of the royals and the colour of choice for luxurious leathers in neutral colours such as the taupe and brown alligator straps of Harry Winston's Avenue C timepieces. The contrast works equally as well if the metal is yellow or white. When accented with pink stones such as the pink sapphires of Dior Joaillerie's pieces, the regal connotations disappear, replaced with pure femininity.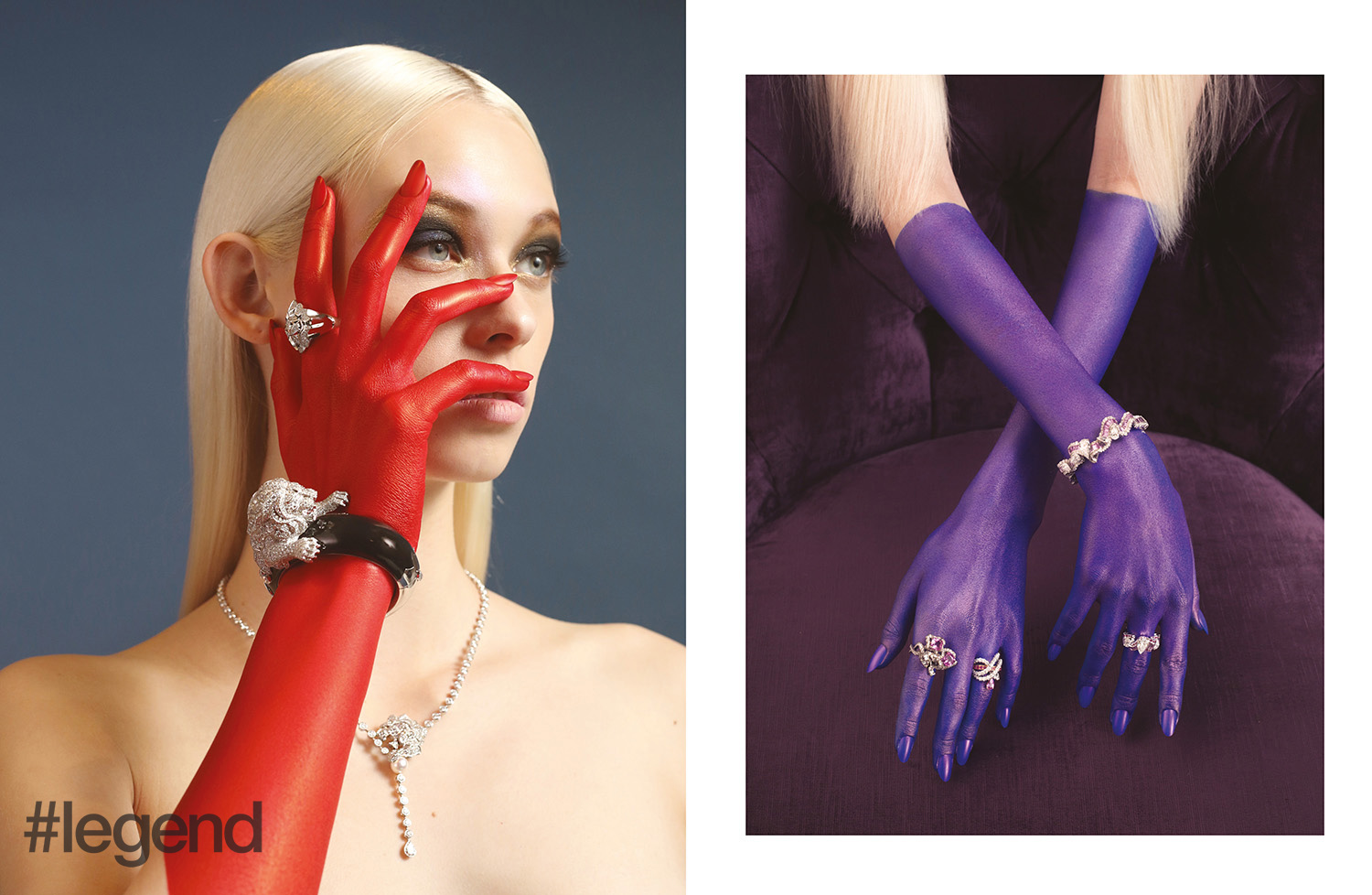 Photography / Issac Lam 
Styling / Kieran Ho
Make-up / Karen Yiu
Hair / Vic Lai
Manicure / Jasmine Chan at Hong Kong Makeup Artist
Model / Asya at Liberté Management
This article originally appeared in the December 2017 issue of #legend magazine.