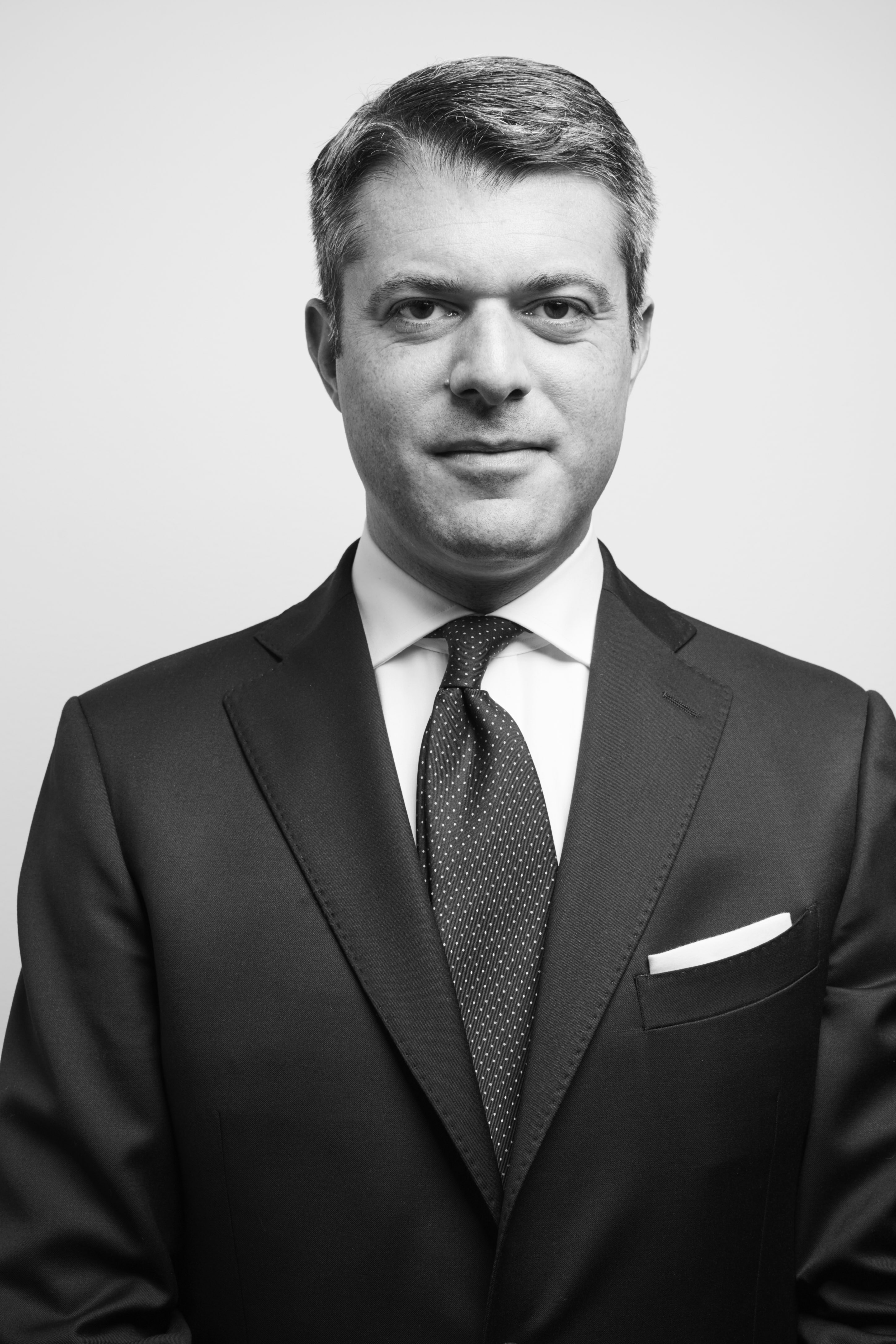 Thomas Perazzi was recently installed as Head of Watches, Asia for Phillips. The watch specialist comes to the brand from Christie's, where he was Head of the European Watch Department and their main international auctioneer. Before that, he was the Deputy Director of the European market for Sotheby's and Head of the Italian Watch Department for Antiquorum. Here he shares a timely conversation with #legend after the firm's Hong Kong Watch Auction: FIVE, in association with Bacs & Russo, which realised US$14 million, the highest total for any watch auction in Asia in 2017.
What was the champagne moment of FIVE for you?
There were several. We broke Phillips' own record for the highest result ever achieved for any wristwatch sold at auction in Asia with the Patek Philippe [Ref: 2523] selling for HK$22,300,000. We were especially pleased to welcome significant participation from collectors across India for the Patek Philippe five-minute repeating chronograph pocket watch, presented by Jamsetji N Tata to James Morris, The Architect of Esplanade House Bombay, which soared to seven times its estimate and sold for more than HK$600,000. But all the important pieces we sold beyond expectation, because we attracted the attention of important collectors. That's why we obtained those numbers. Phillips and Aurel [Bacs] are always looking for the very finest timepieces.
Which must get ever harder to source, or no?
It is extremely difficult because when we talk about important timepieces, there are three considerations - how rare a piece is, in what quantity it was made; aligned to that is quality or condition of the watch, and then its provenance.
What's the Holy Grail in vintage watches for you right now?
That was the Paul Newman Rolex Daytona [Ref. 6239] we sold for US$15.5 million in New York.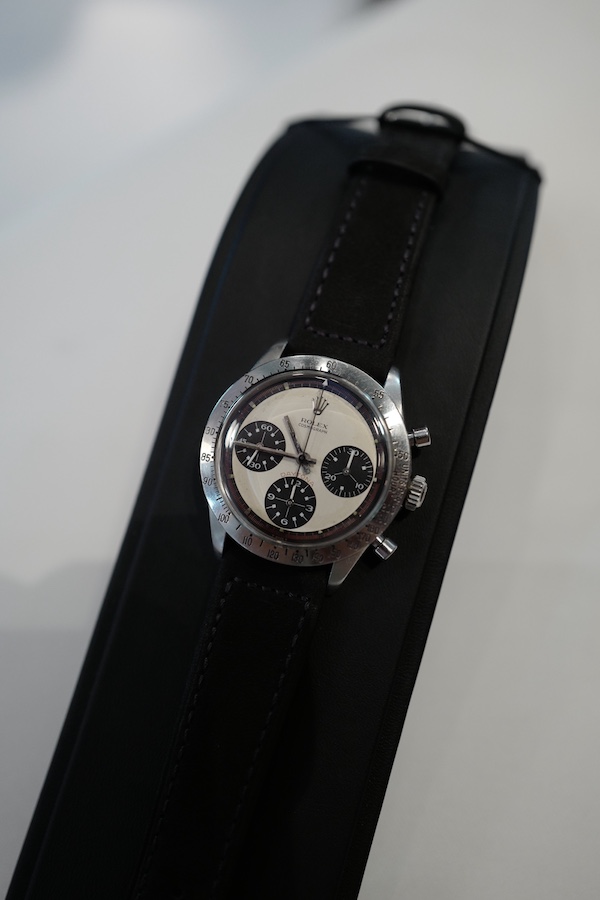 That's too easy. What's Paul Newman Daytona 2.0?
Let's just say there are many treasures, and it's our target to find them.
How do you surmise Chinese chronological taste over the last 10 years?
If you were to take an auction catalogue in 2006/2007, let's say a decade ago, you had maybe 600 lots. Of that, 90 per cent were contemporary wristwatches, and maybe 10 per cent vintage. Now it's the opposite. Now you get, like yesterday, 160 lots, and 30 to 40 per cent are vintage, and what's also important, all the watches were bought by Asian collectors. In this way, Hong Kong is becoming the new Geneva. Obviously Geneva has the reputation for selling the finest and rarest vintage timepieces. We now see HK is a place where important timepieces can be offered and sold just as well as in Geneva.
You're Swiss/Italian. What's your preferred Italian watch brand?
Panerai for sure. Iconic watches, and an iconic brand. One of Panerai's biggest global vintage collectors is actually based in Taiwan.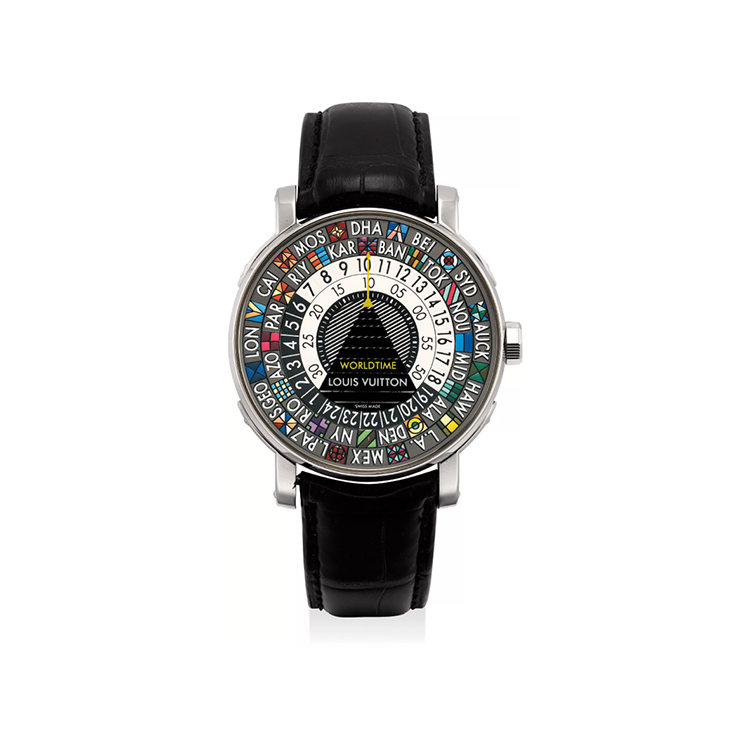 North Korea upped the threat towards the US this morning by launching another missile. Given that brands like Rolex made watches for the British military, and Panerai for the Italian navy, is this the time for a niche military watch auction?
Good question. I can confirm that there has never been a military auction. So it would be a premiere. We thought of organising something similar but we face two issues. The first is to find the right watches, and second is to find them in good condition.
How is the market for vintage Japanese watches, like Seiko and Citizen?
We have sold vintage Seiko and Citizens before. Again, 10 years ago nobody was paying much attention. But as collectors gained more knowledge, they started acquiring and pushed the prices up. But we don't have watches made in Japan with the same wide spectrum as we can find in Switzerland.
What surprised you about the demographic among Asian buyers this time around. Any notable 'trend' or eccentricity?
Taiwan, Japan, and Singapore are very strong. We have just noticed an increasing interest from Vietnam.
You recently joined Phillips. What's your immediate strategy?
Thank you for asking. I have a clear strategy. First is to keep Phillips leading against competitors. To provide the best service that an auction house can provide and sourcing the best watches. I can't of course share everything in detail, otherwise the competitors will know my secret. But I can say we are planning, and are proud to announce we will open a new office in Central, Hong Kong, around the time of Chinese New Year, which will have an exhibition area, therefore, we can organise more exhibitions and develop even closer contact with collectors. I think that shows just how committed and determined Phillips is to serving this market. We will also have a special and exciting Phillips watch event for Asian collectors in May 2018.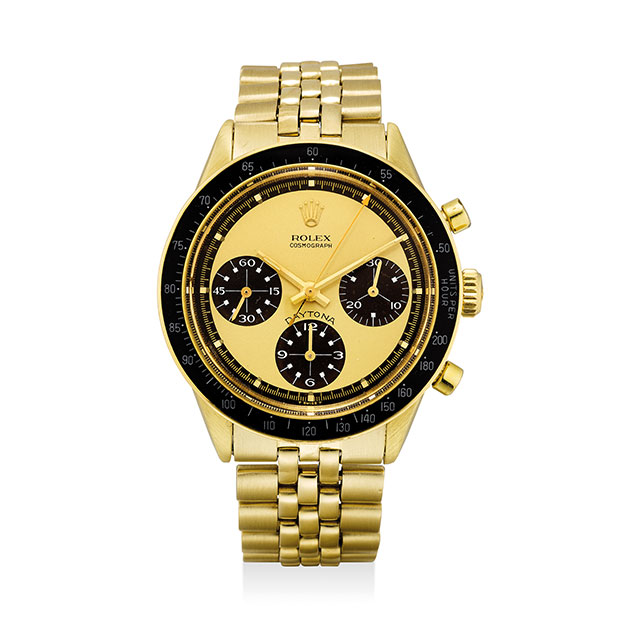 Can't wait. Rolex has a collectors' club which meets annually called the Vintage Rolex Asylum (VRA). Are you going this year?
I am going. And it's this weekend. But because of the volcano the location has been changed to Jakarta.
How many are going as a result?
According to the organiser, we are expecting between 50 and 100 people.
What distinguishes Rolex collectors for you?
The Rolex collector is a wild animal, looking for only vintage Rolexes. When they think to buy a new watch, it can only be a Rolex.
What's the next most glamorous watch club after VRA?
Good question. It would be nice to see such a club in Buenos Aires, or Havana. There is a very small but important watch community in Havana. What the Cubans look for are original Patek's and Rolex's sold before Castro's revolution. They want to keep the heritage.
The Havanna Rolex Watch Club has a certain ring to it, no?
And we can drink mojitos to go with it.
Splendid sentiment. Let's all drink to that.