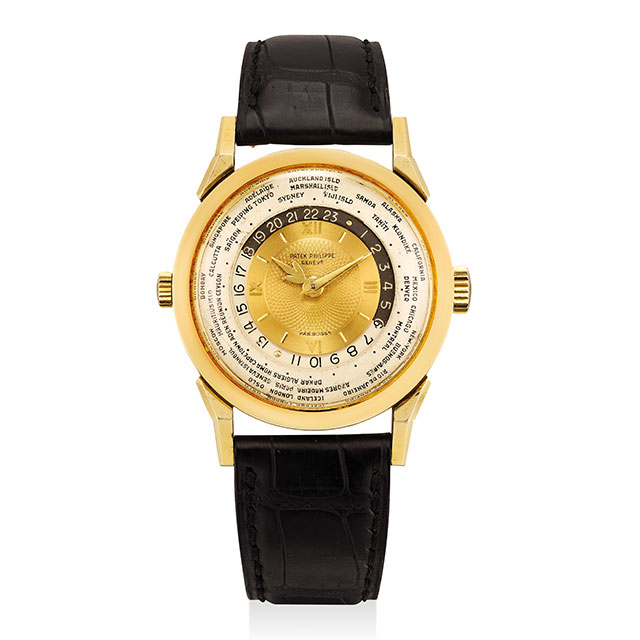 All watch collectors take note: Phillips is presenting its Hong Kong Watch Auction: FIVE on November 28. All amateur watch lovers take note: here's why you need to get into collecting vintage watches now.
Funnily enough, as much as Aurel Bacs (the former international head of watches for Christie's) loves his vintage watches, he doesn't want you to call him "Mr Vintage".
"I'm very glad you asked me this question," he says when I asked him if all his watches were vintage watches. "Not at all! I very much enjoy contemporary watches as well. A colleague recently said, 'You're Mr. Vintage, you discriminate against contemporary watches.' I said, 'Where did you take that from?' I'm wearing contemporary watches half the time."
Bacs, auctioneer extraordinaire at auction house Phillips, in Association with Bacs & Russo, says contemporary watches of today are completely reliable, utterly practical; but just like cars, the ones that turn heads are going to be the vintage cars that flash by on the streets.
He might wear contemporary watches — and he was that day, pulling back his shirt cuff to reveal the watch underneath — but Bacs still tends towards the classical style. The watch he was wearing was one he designed for himself in 2016, and he agrees, looks quite vintage.
"I can tell you what people are no longer interested in," says Bacs. "There was a time in the 2000s where more was more. Watches grew to the size of cookie boxes and had a really absurd number of complications. I think we really had an overdose of watch porn."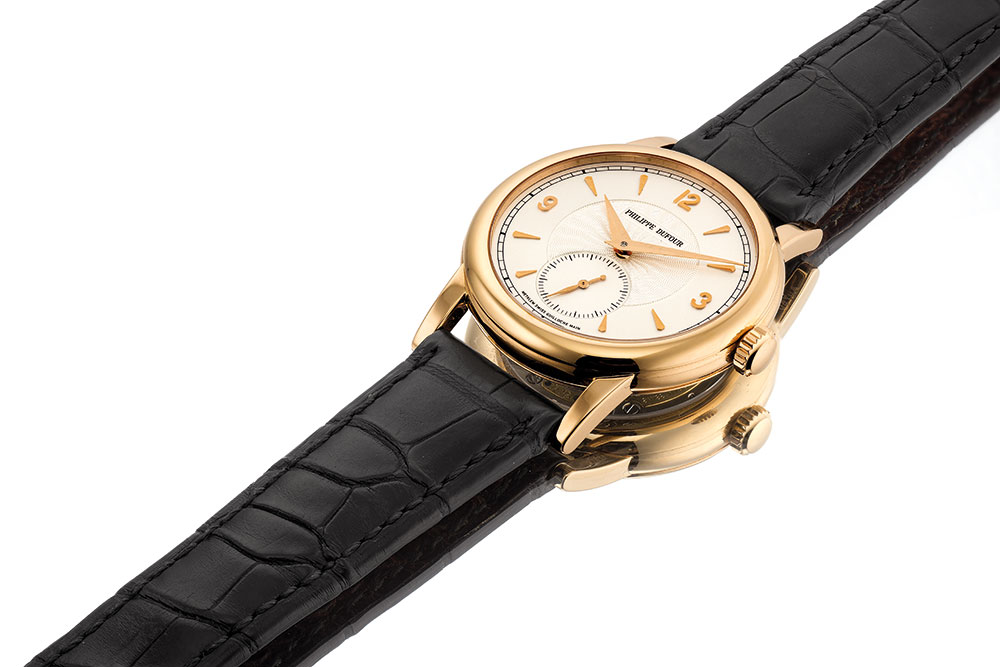 Today, there's a repositioning taking place in the watch world, and classic, timeless designs are coming back in style. "I recently read a very interesting study on why vintage is so popular these days. And what the study found was that in times of uncertainty, you don't know what's happening in North Korea, you don't know what's happening in the US, with the European Commission, there's just so much uncertainty happening."
"People hold on to things that give them the feeling of stability. A vintage car gives you that feeling, it makes you consider the good old times. The same goes for vintage handbags, vintage watches," says Bacs. "There's a psychological explanation to why our watches, cars, furniture, are having a renaissance these days."
At the upcoming Hong Kong Watch Auction: FIVE, Phillips is offering some of the most elusive wristwatches, including the Patek Philippe Reference 2523 Worldtime. The watch is one of the rarest wristwatches produced by Patek Philipps. Made for the rising jet-set in 1953, the watch is one of two known Patek Philippe references to feature two crowns.
Other notable vintage timepieces include a Rolex Cosmograph Daytona "Tropical Lemon", a 14k gold chronograph wristwatch with a highly desirable and extremely rare "Lemon" Paul Newman dial, fresh to the market from the original owner.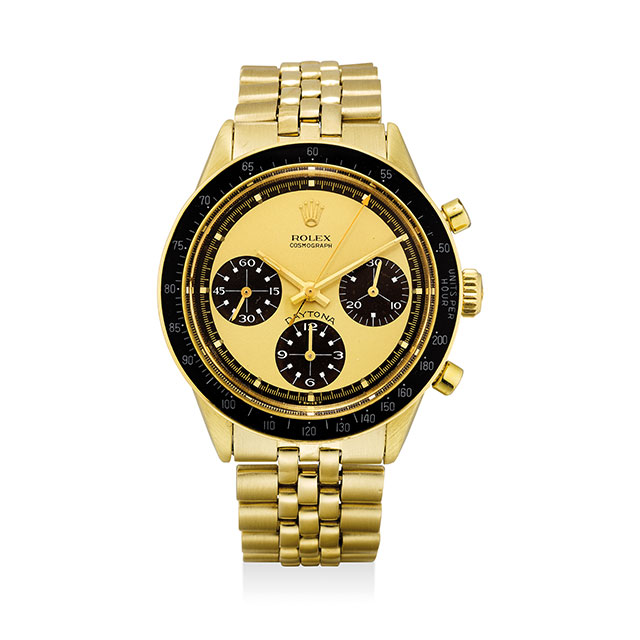 Contemporary watches like Philippe Dufour's Simplicity is also offered at the sale, a rare occasion since very few examples of the Simplicity ever appear at auction. Dufour is arguably one of the greatest watchmakers alive today, and his collectors spend years on a waiting list, plus top dollars, to acquire one of his hand-finished watches.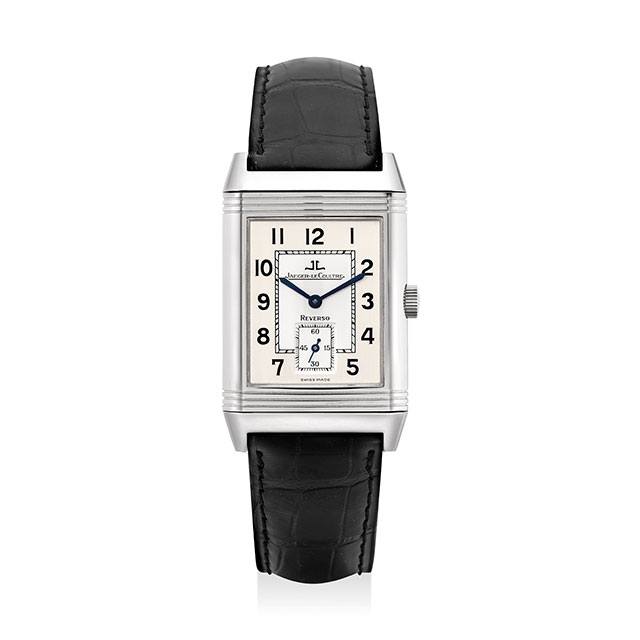 Of course, auctions aren't always about the watches that sell for millions. We also speak to Phillips' new Head of Watches in Asia, Thomas Perazzi, for some of his more affordable classic picks.
There are two classic watches on offer that celebrate the Handover in 1997: The Jaeger-LeCoultre Reverso (Lot 801) is numbered 28 out of 97, and showcases a map of China on the case back. The estimate of this watch is HKD30,000 to HKD50,000.
The second rare find is the Audemar Piguet Royal Oak Offshore Triple Oak (Lot 804), which comes with more than just an engraving at the back. The day and month windows are displayed in Chinese characters, and is also limited to 97 pieces, a subtle reminder of the year of Hong Kong's return. Estimated at HK$45,000 to HK$60,000.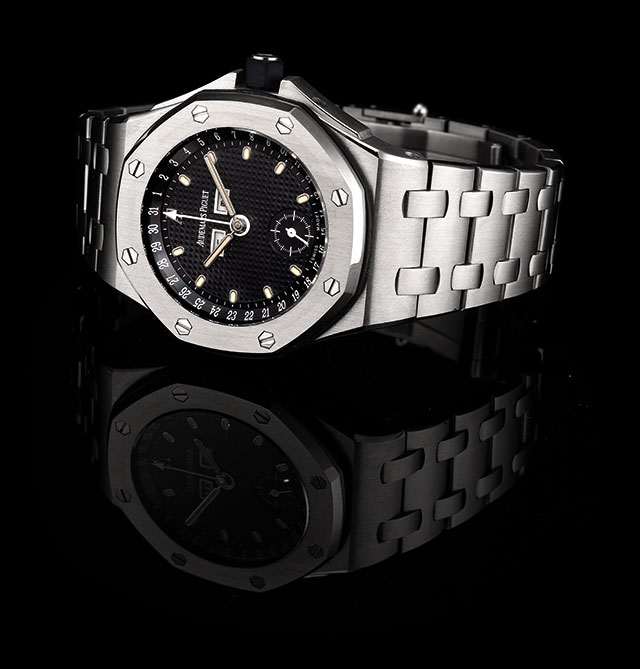 We also like Lot 889, a fine stainless steel Rolex Datejust with sweep centre seconds, date, and a wonderfully preserved textured dial with a flamboyance typical of the 1970s. Estimated at HK$20,000 to HK$40,000, the classic watch is an ideal everyday timepiece for the discerning collector.
The public viewing for the auction runs from now until November 27, 10 am to 6 pm. Hong Kong Watch Auction: FIVE starts at 1 pm on November 28, Tuesday.