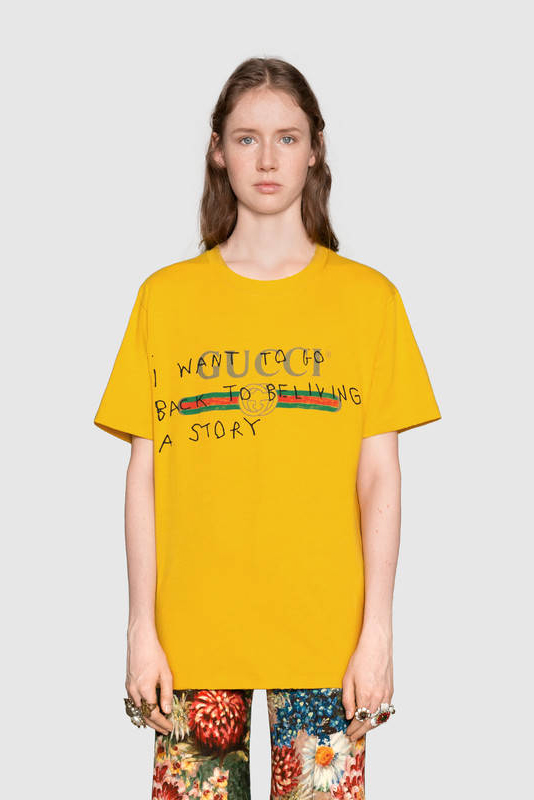 After months of waiting, the Gucci x Coco Capitán collection is finally here. The fashion house teamed up with the Spanish artist and photographer for their Fall/Winter collection. First debuted in Milan last February, the collection marries the styles of Gucci Creative Director Alessandro Michele and Coco Capitán. The result is contemporary, eclectic and witty.
To celebrate, Gucci also unveiled a new instalment of its on-going Art Wall project. Capitán's work will adorn a 2,500-square-foot wall on Lafayette Street, New York, and a large wall in Milan's Largo la Foppa, in the busy pedestrian district of Corso Garibaldi. The former will feature the 'What are we going to do with all this future' text, while the latter, the 'Common sense is not that common' message.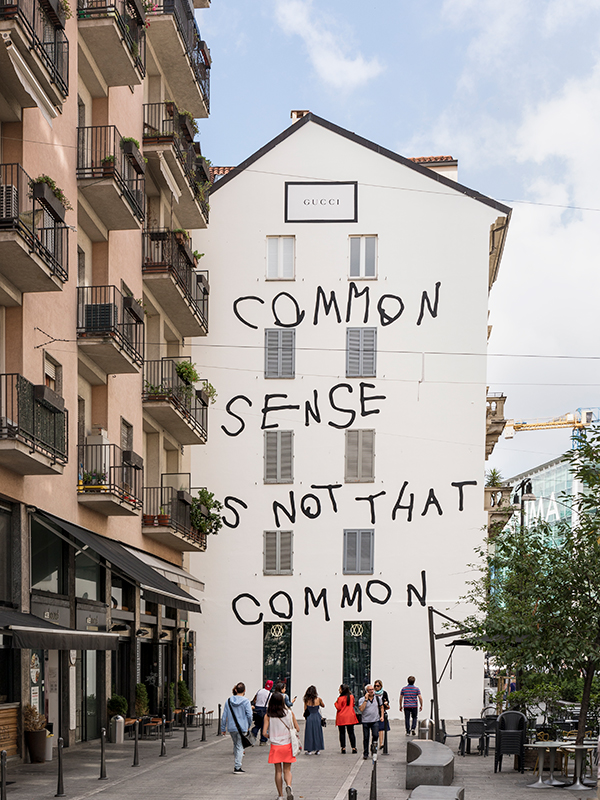 The unisex collection will feature tote-backpacks, belt-bags, sweatshirts, t-shirts, hoodies, knits and coats – all adorned with Capitán's distinctive, pithy handwritten messages like "Common Sense is Not That Common" and "What are we going to do with all this future?". See all the pieces here.
The collection is available at select Gucci stores and online here.