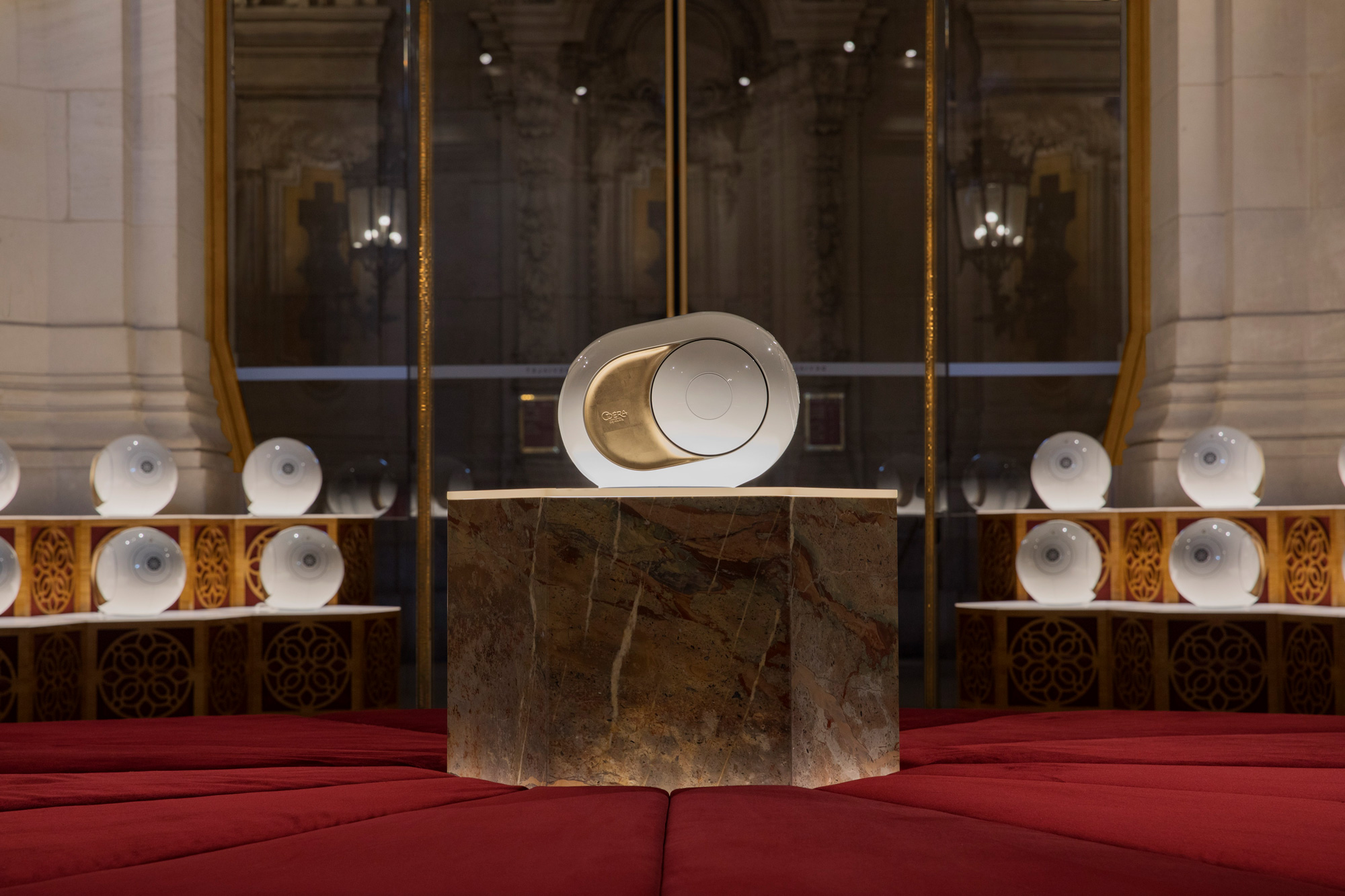 Hong Kong audiophile's will soon be able to get their hands on one of the most expensive, exclusive and arguably best wireless Bluetooth speakers currently on the market: the Gold Phantom Opéra de Paris | Devialet. The cobranded audio-system is the product of a storied partnership between the young tech company and the esteemed Opera.
If you've had an opportunity to marvel at the gilded interiors of the Opera Garnier auditorium in Paris, you will instantly see its influence upon the speaker. Each of the Phantom's side panels have been treated with the same mastery that was used to restore and illuminate the gold of the Palais Garnier. Looks aside, it is still a Phantom, so it delivers the same incredible sound and quality you'd expect.
This is the first time the co-branded, hand-gilded speakers will be available outside of the sound discovery area of the Opera Garnier, and Hong Kong is one of just three chosen destinations to have them. Only 88 will be released, an auspicious number just in time for Chinese New Year.
Opera edition Phantoms will be available only in the ifc and Harbour City stores from January 16 onwards, while supplies last.
Devialet ifc, Shop 1006 – 1007, Podium Level One, ifc mall, 1 Harbour View Street, Central
Devialet Harbour City, Shop 311, Level Three, Ocean Centre, Harbour City, Tsim Sha Tsui