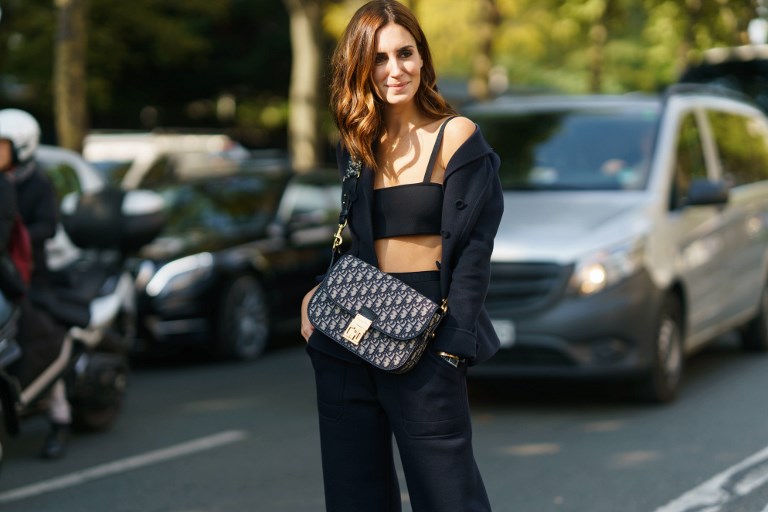 We thought crop tops had their moment but it looks like they're here to stay—be it on models off-duty or even at some of Hong Kong's most exclusive parties.
But let's be real: not everyone can wear it, no? Much like sweatpants, ugly chic shoes (read: crocs) and flared jeans, you either hate it or you love it. We asked our fashion experts to put the "to crop top or not to crop top" to bed once and for all:
Crop tops are the Mean Girls of the wardrobe
"They are elitist, judgmental, often make you feel like crap, and you definitely can't sit with them for fear of stomach rolls. Sure, you may have seen photos of girls looking cute wearing fringed crop tops at a summer festival, but have you considered those girls commit themselves to a hundred crunches a day just to flaunt their toned stomachs on Instagram? You need to sculpt your body and change your lifestyle for this tubular piece of clothing! If the corset is misogynistic, then so should the crop top.
It's difficult to think of another piece of clothing which renders the wearer so self-conscious of their bodies all the time. Before heading out the door, you catch a reflection of yourself in mirror and think to yourself "this crop top look is adorable", but come post-lunch and you've eaten a few too many bites of your vegan burger (yes, Beyond burger—we're looking at you) and BAM! Your engorged stomach is out on full display - your colleagues are already secretly planning your baby shower while you're deeply regretting your fashion choices. Is it a boy, or a girl?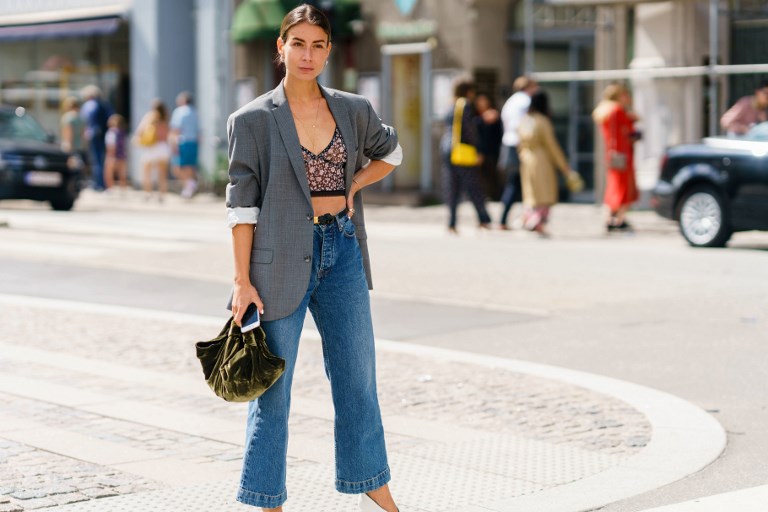 It's not always obvious how to style a crop top, so it's no surprise that the phrase "how to wear crop tops" is frequently Googled. However it is interesting to note that "how to wear crop tops without looking trashy" ranks within the top 10 searched results. I can think of at least 10 occasions where it would be inappropriate to wear a midriff-bearing top (the office, a cocktail event, your wedding, your grandmother's funeral…). Also, you are only getting 50% of a top for what you pay. Would you be satisfied with getting half a pizza, one side of a shoe, or half a belt with your hard earned money? I think not.
All jokes aside, there is the factor of modesty that needs to be considered when wearing a crop top. Depending on how top you like your crop, your range of movement may be limited and any activity involving putting your arms in the air may result in more boobage than anybody was asking for (take that as a tip [no pun intended], crop top party-goers). In hindsight, this would be quite practical for breastfeeding that food baby your colleagues are throwing a baby shower for." - Kieran Ho, Fashion Editor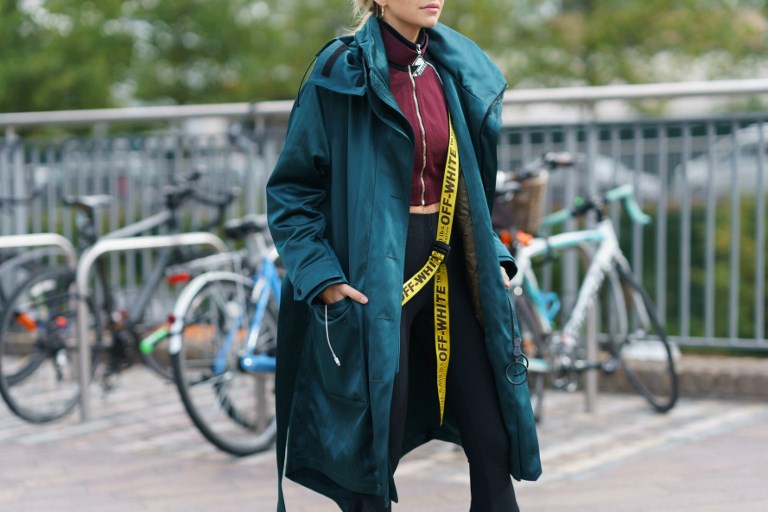 It's all about how you wear it
"There is only one way to wear a crop top: with something high waisted. Dressing is all about proportion and the balance of skin exposure or fitted vs volume. Wearing a crop top well can be a similar exercise in the art of seduction. It's just a little bit here and there but not the whole piece.
Crop top, for me, doesn't bring to mind Britney Spears or Christina Aguilara in her Genie in a Bottle Days. But more of Linda Evangelista in a Versace suit from the 90s where the jacket hem ends at the middle rib cage paired with a high waist carrot pant and wide belt. Sublime! Or images from Louise Dahl Wolfe of a model wearing a crop sheath baring her middle with a circle skirt. The key here is not showing off the navel. That is a completely different thing. Nobody should be wearing Frankie B jeans in this space of time anyway.
Tom Ford really gave great examples of chic crop. He paired bare mid-riff tops with sleep suits in denim, in white, in black. He really wanted to get the message across. Who hasn't swooned over the knit Prada crop top and skirt ensemble? Worth the chills I'd say. It's fashion, darlings." - Kim Bui Kollar, Fashion Director