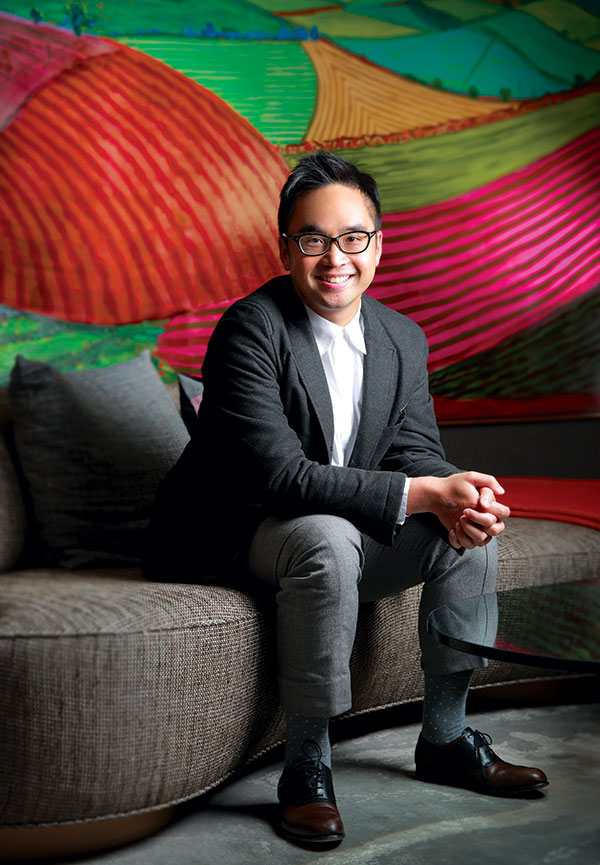 Hong Kong cultural entrepreneur Adrian Cheng has launched a self-led investment fund, C Ventures, with co-founder Clive Ng to target Millennial and Gen-Z savvy brands and experiences. The fund "has no set investment limit or cap on the amount of capital raised" according to C Ventures and is specifically targeting the youth in China.
"C Ventures isn't simply an investment fund or a venture capital. What I'm building is a cultural ecosystem that connects coteries from fashion, media and creative platforms globally, and allowing them to collide, cross-pollinate and grow," says Adrian.
Focusing primarily on fashion, C Ventures already has ownership and stakes in a variety of up-and-coming brands such Nowness, ecommerce site Not Just a Label, luxury rental service Armarium (which rents pieces from Jimmy Choo and Christopher Kane) and Flont (which rents jewellery from the likes of Tiffany & Co, Bulgari and Cartier) as well as media channel Dazed and fitness platform Bandier. Cheng and Ng look to offer their expertise and support to connect and grow Asian and Western brands globally across markets.
Since 2015, Cheng has taken a leading role in his family's business empire as executive director of Chow Tai Fook and executive vice-chairman and general manager of New World Development. As part of Cheng's 'Artisanal Movement', New World Development Group has united a powerful selection of the world's most creative and artistic brands for the new digital generation.
More: Adrian Cheng Explains Chow Tai Fook High Jewellery Collection and K11 Ambitions