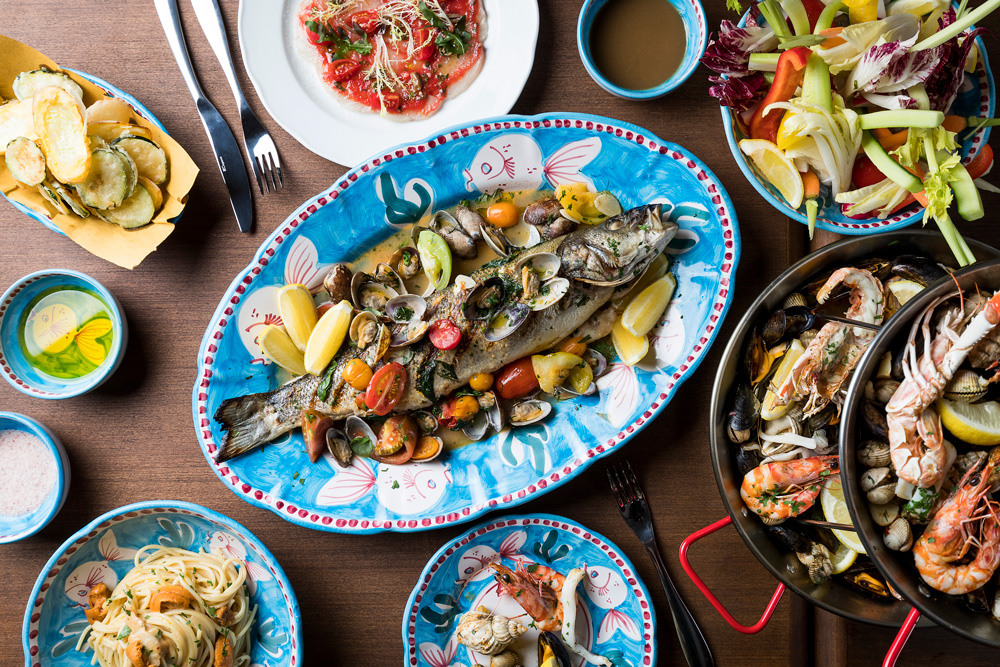 Bye bye beach bod! The weather is getting cooler, which means the plates are getting heartier and stomaches are about to get bigger. You can keep your summer greens, now it's the season for thick, roast meats, caramelised root vegetables and the occasional white truffle or two. Here are the best things we've had so far, and a few we're looking forward to this month.
What We Loved…
11 Westside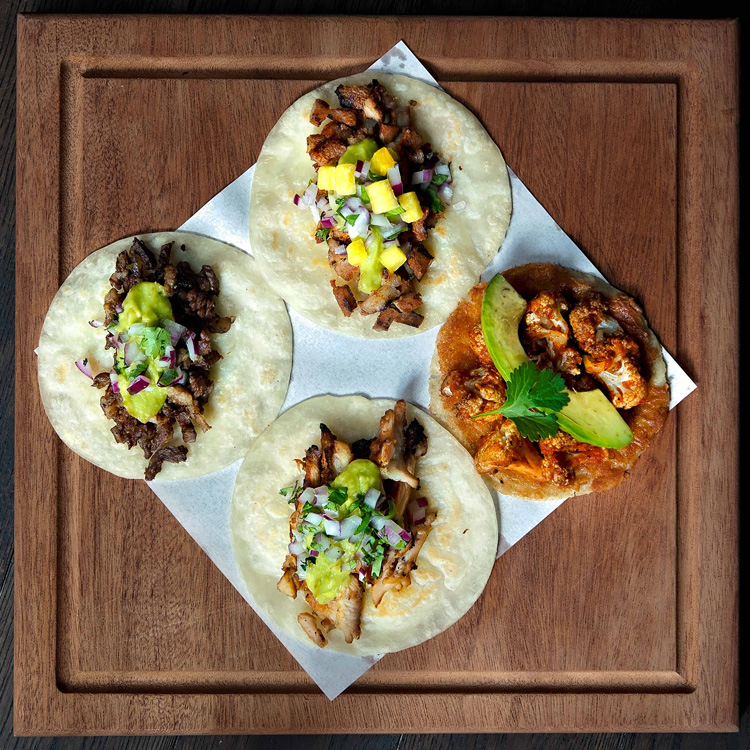 There is always a time and a place for Calimex—usually it's the morning after the night before, on a sofa, with a Pocari Sweat. And we're here for that, but just because it has 'Mex' in the name, doesn't mean it has any relation to real Mexican. But 11 Westside does. It's a casual, elegantly decked out taqueria in Kennedy Town, helmed by Los Angeles' 'Taco King', chef Esdras Ochoa. As you'd expect, it serves up the best tacos in the city, made with freshly pressed tortillas and some seriously flavourful fillings like shrimp and crab potato mash, achiote and pineapple roasted pork, and even prime short rib in Mexican ponzu. We could leave the overly sweet dessert, but if you walk away without the table-side guacamole, you've wasted a trip to Kennedy Town. They mix it up right at the table according to your preferences, and the avocados are a miracle for this city. Don't listen the haters on price, it's worth it. Stop by the bar on your way in, the cocktails are worth a shot.
11 Westside, 1/F, The Hudson, 11 Davis Street, Kennedy Town 3996 7754
www.facebook.com/11westside
Osteria Marzia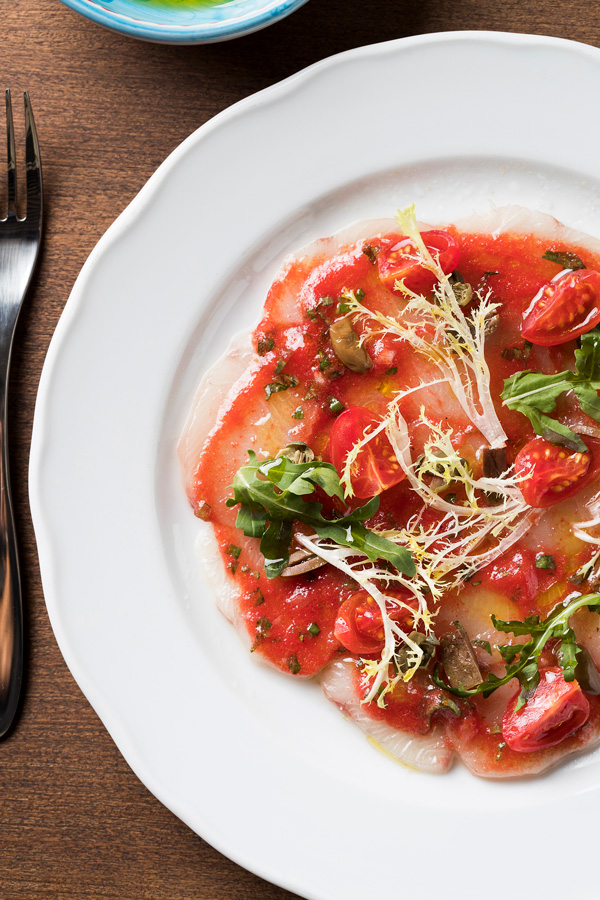 Some may ask, as I did, why does Hong Kong need another Italian restaurant? Well, I don't have that official answer, but I will say this is a great addition to the Wan Chai area, and half the dishes have wine in them- which I respect immensely. The selection here is thoughtful and seasonal, and prepared in the coastal tradition: simply. Chef Luca Marinelli is careful to enhance, not overpower, the natural flavours of his ingredients. If you want proof, just order the Hamachi with cherry tomato, olive and basil - simple, but mind-blowing. It's also a great place to convert salad haters, because the Panzanella insalata is incredible, and devoid of most vegetables. Perfectly cooked calamari tops a mound of tomato-soaked grilled bread, and you need to try it. The wine list is especially interesting, and their sommelier is is always close by with a recommendation.
Osteria Marzia, G/F, The Fleming, 41 Fleming Road, Wan Chai 3607 2253
www.osteriamarzia.com.hk
Beef and Liberty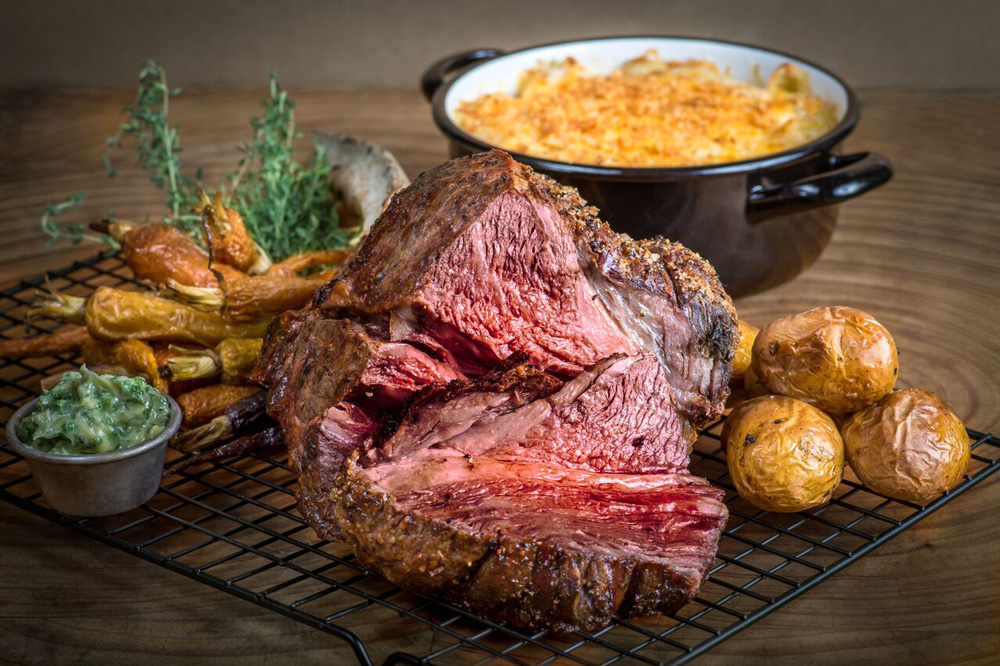 I cannot hype this enough: The Brooklyn Corner at Beef and Liberty is incredible. Launched earlier this month, it's part private dining room, part beer tasting and it can seat up to ten. Chef Uwe Opocensky worked with Brooklyn Brewery's Chef Andrew Gerson and their brewmaster to come up with a one of a kind, meat-focused paired menu, and it's very generous. The first course alone comes with a BLT Salad, steak tartare, bone marrow, house smoked salmon, quails eggs and a selection of cold cuts. It's all served family style, and eating with hands is encouraged— so definitely come with close friends. You won't find these beers anywhere else in the city, they're all limited edition or 'ghost beers' - one off, experimental pours that will never be made again. They're all available for retail, so stop by and pick up a bottle or two if you're in the mood for brew. 48 hours advanced booking is needed.
Beef and Liberty, 3/F, California Tower, 30-32 D'Aguilar Street, Central 2450 5778
www.beef-liberty.com
Looking Ahead...
Chef Hideaki Matsuo Comes to Haku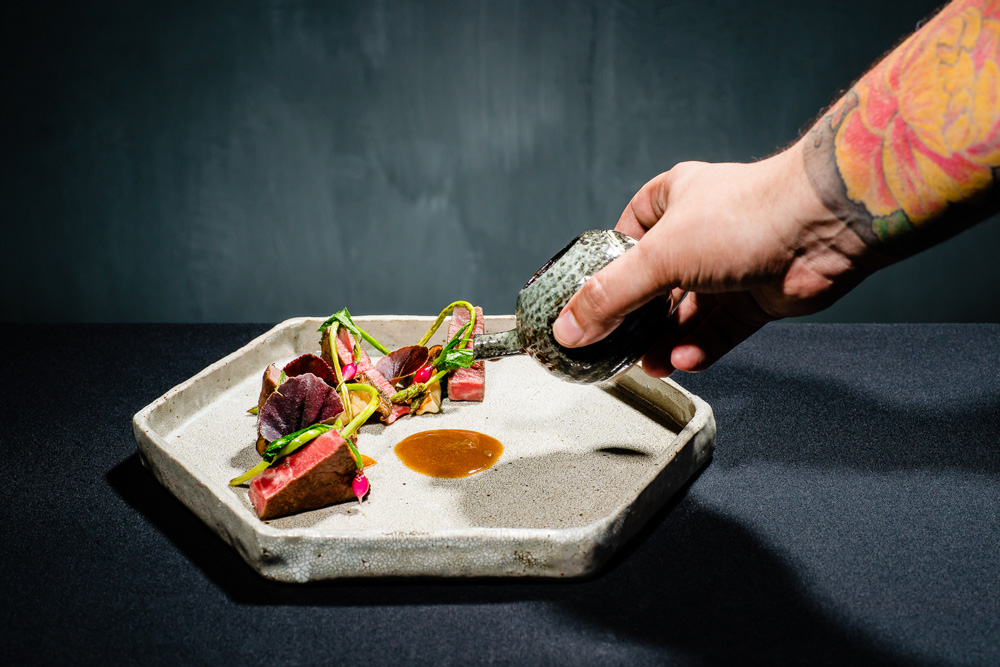 Hideki Matsuo, the chef behind Osaka's three-starred Kashiwaya restaurant, is coming to Hong Kong later this month to get behind the counter at his newest project, Haku. For two nights only, he'll be dishing up a special collaboration menu alongside Executive Chef Agustin Balbi. Expect a blend of Japanese tradition and modern innovation in the eight-course menu, which is meant to mimic the seasonal changes.
Haku, Shop OT G04B, Ground Floor, Ocean Terminal, Harbour City, TST 2115 9965
Grassroots Pantry's Autumn Menu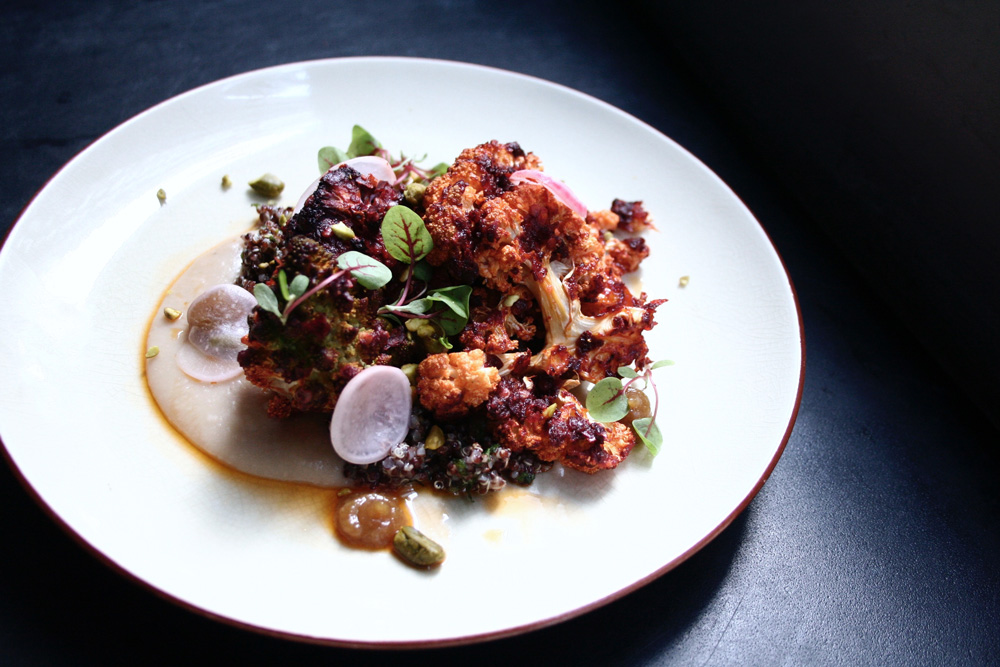 Chef and founder Peggy Chan has switched up her plant-based menu for the cooler months, drawing inspiration from her recent pop-ups with The Collective's Table. This season, the flavours are complex, warming, and very international. We're particularly keen to try the Harissa-roasted cauliflower with cannellini bean spread, quinoa tabbouleh, pistachios and homemade local fig jam. The new menu is available now for both lunch and dinner, and for a limited time only they'll also be serving the totally vegan Beyond Burger, the first plant-based patty that rivals the real thing. Check out our blind taste test here to see if it fooled the carnivores.
Grassroots Pantry, G/F, 108 Hollywood Road, Sheung Wan 2873 3353
www.grassrootspantry.com
Rhoda x St. John Meat Celebration of Meat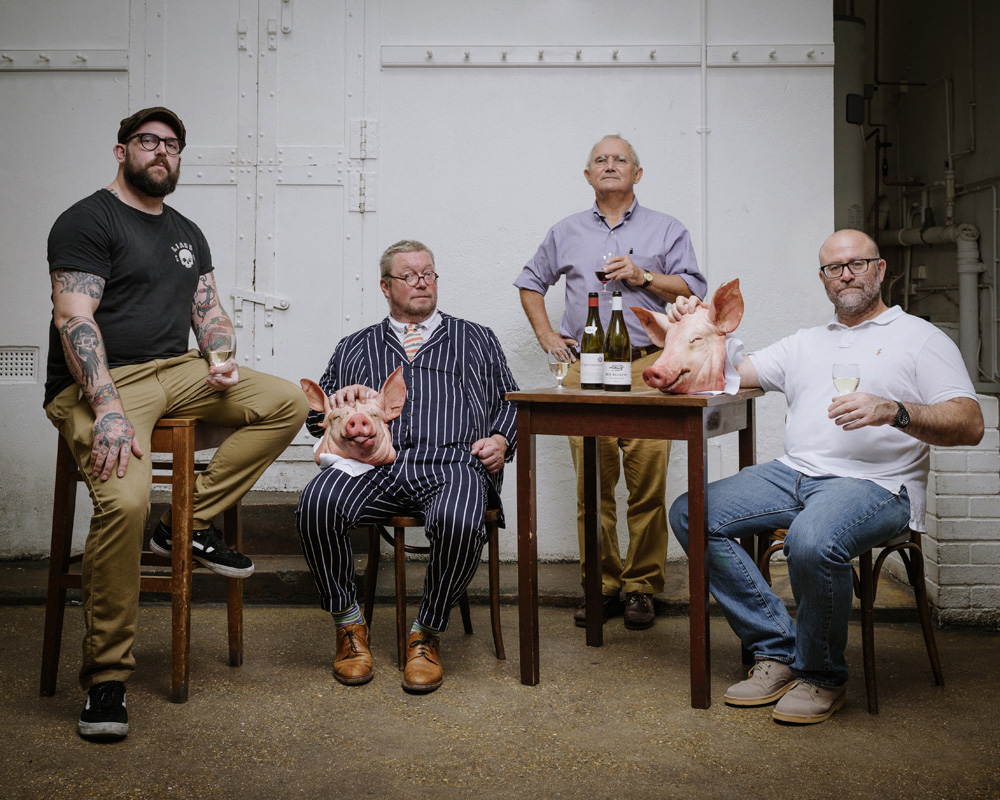 Nothing could be further from Grassroots pantry, but we can't wait to tuck into this meat feast. In just a year, Rhoda's chef and founder Nathan Green has proven himself as one of the city's most interesting chefs, highlighting the beauty of honest, nose-to-tail, fire-cooked food. Now he's bringing over Michelin-starred chef and king of all things pig, Fergus Henderson, for a five-day Rhoda x St. John crossover. Starring also? Richard Turner, of Hawksmoor fame and Henderson's partner in wine (and crime) Trevor Gulliver. The four-course, seasonal dinner will feature a medley of classic dishes from both restaurants, as well as interpretations of one chef's dish by another, and each course is matched with wine's from the St. John cellar in Shoreditch. If you or someone you love is a pure-bred carnivore, you can't miss this. The pop-up runs 7-11 November, and tickets are available here.
Rhoda, G/F, 345 Des Voeux Road West, Shek Tong Tsui, 2177 5050
www.rhoda.hk
The Secret's Out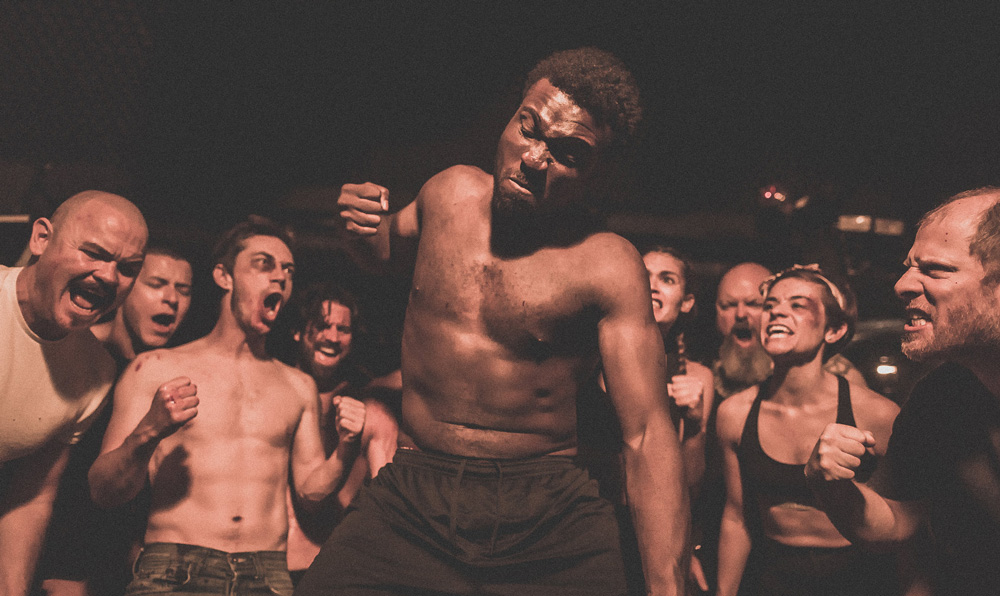 Secret Theatre returns next month, asking the question: 'Are you a lover, or are you a fighter?'. This time around they're staging it in a secret warehouse, where you become part of the story. We don't know much, but according to the press release, we can expect 'history's most twisted tales of fraternity, violence and all-out psychological warfare. But more importantly, for the first time ever, they're including a dining element: an immersive, three-course dinner by The Butchers Club. Get your tickets here, and find out more about the Secret Theatre team here.
White Gold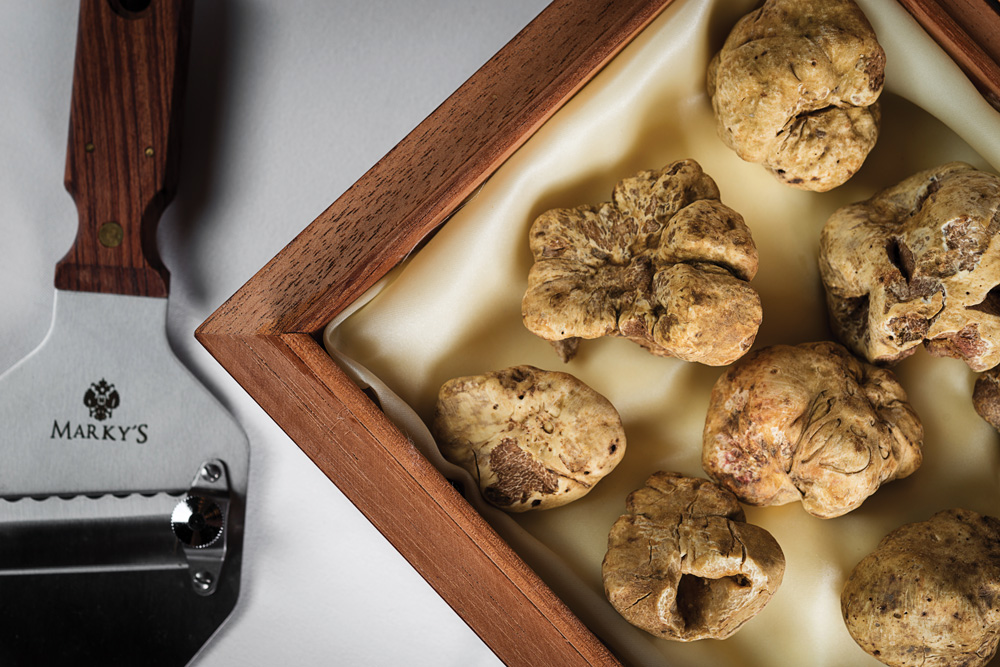 It's hard to believe it's white truffle season again. The year went by so fast, but we're not complaining if it means we're a few weeks closer to some truffle-topped pasta. Fungus-lovers around the city are getting ready to part with some serious coin for a few shavings of these elusive tubers, which can fetch up to HK$800 an ounce. The best restaurant's around the city will be putting out decadent menus, so save up and tell your landlord rent may be a few days late. Nicholini's, On Dining and Zuma are doing menus this year, as are the classics: 8 1/2 Otto e Mezzo Bombana and Carbone Hong Kong. Check back for our list of the best menus to try this year, and brush up on your truffle knowledge with our Beginner's Guide.
8 1/2 Otto e Mezzo Bombana, Shop 202, Landmark Alexandra, 18 Chater Road, Central 2537 8859
www.ottoemezzo.com
Carbone Hong Kong, 9/F, LKF Tower, 33 Wyndham Street, Central 2593 2593
www.carbone.com.hk
Nicholini's, 8/F, Conrad Hong Kong, Pacific Place, 88 Queensway, Central 2822 8801
www.conraddining.com
On Dining, 29/F, 18 On Lan Street, Central 2174 8100
www.ontop.hk
Zuma, 5&6/F, The Landmark, 15 Queen's Road Central, Central 3657 6388
www.zumarestaurant.com