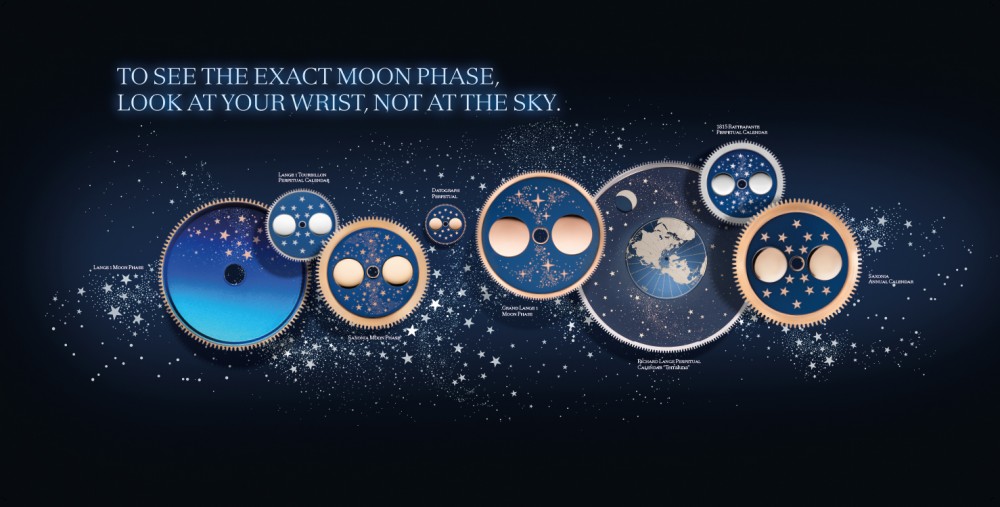 There are many who would tell you a moon phase display has no practical function, but for all the romantics out there, the complication is one of the earliest known complications, and remains popular to this day for its emotional appeal.
More than 50 years after man first walked the moon, we still have much to discover of our planet's companion. A. Lange & Söhne's watchmakers too, have always been fascinated by the earth's satellite. The manufacture has dedicated years in research and development, combining both science and technology to emulate the moon's orbit, and to reproduce the lunar cycle with the utmost precision.
The German watchmaker first presented a moon phase display just over 20 years ago. And in that time, they accomplished the extraordinary feat of developing no fewer than 20 manufacture calibre with a moon phase display.
The Lange 1 Moon Phase, a beautiful addition to A. Lange & Söhne's most successful watch family, combines the day and night indicator with the moon phase indicator for an elegant and streamlined look. The moon phase display tracks the lunar cycle, with an average duration of 29 days, 12 hours, 44 minutes and 3 seconds. A. Lange & Söhne tracks the cycle so accurately that a correction by one day is needed only every 122.6 years.
The orbital moonphase display of the new Richard Lange Perpetual Calendar "Terraluna" establishes a new benchmark: this mechanism is so accurate that it can run for over one thousand years before it deviates from the actual lunar cycle by one day.
To discover more secrets of Lange's Lunar discs, check out the luxury brand's Lange Moon Phase Watches Exhibition, titled Heavenly Precision, which runs from October 13 to 20. Click here to reserve an appointment.
A. Lange & Söhne Exhibition, Shop G28, Prince Building, Central