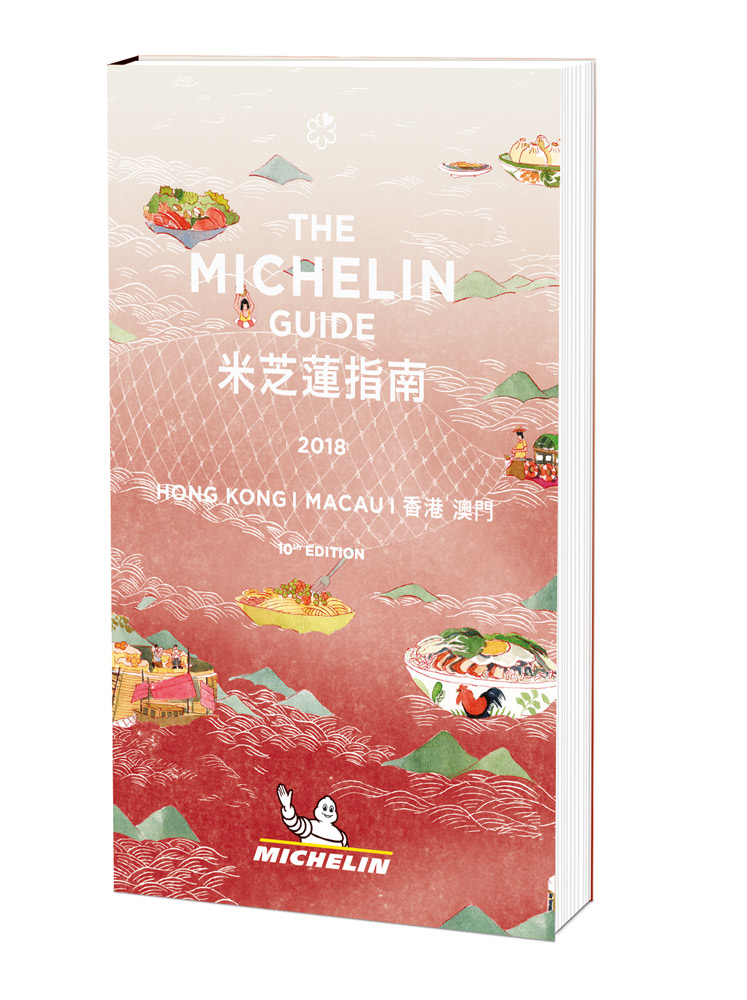 The Michelin Guide Hong Kong Macau is officially out, and one of our predictions made it in! (Check out all our predictions here) In the last ten years, since it first came to the region, the number of rated restaurants have tripled. There are a total of 227 restaurants from Hong Kong (61 more than last year), and 65 from Macau (up from 19 restaurants on the 2017 list) made the coveted list for 2018, a number that will only continue to rise.
For Hong Kong, there were no new-comers to the two and three-star categories, but a number have joined the ranks for one-star, including Arcane, Imperial Treasure Fine Chinese Cuisine, Kaiseki Den by Satome, Rech by Alain Ducasse, Tate Restaurant & Bar, The Ocean, Yee Tung Heen and Ying Jee Club.
Duddell's, Ming Court and Summer Palace each lost one star, while Tim Ho Wan (North Point), Ciak-in the Kitchen, Seasons, Wagyu Kaiseki Den and Wagyu Takumi were removed from the list.
See below for the full Hong Kong list.
Three Stars
Bo Innovation
L'Atelier de Joël Robuchon
Lung King Heen
8 1/2 Otto e Mezzo - Bombana
Sushi Shikon
T'ang Court
Two Stars
Amber
Caprice
Forum
Kashiwaya
Pierre
Ryu Gin
Shang Palace
Sun Tung Lok (Tsim Sha Tsui location)
Ta Vie
Tin Lung Heen
Yan Toh Heen
One Star
Ay Yat Harbour View (Tsim Sha Tsui)

Akrame
Arcane*
Beefbar
Celebrity Cuisine
Duddell's
Épure
Fo Ho (Tsim sha Tsui)
Guo Fu Lou
Ho Hung Kee
IM Teppanyaki & Wine
Imperial Treasure Fine Chinese Cuisine*
Jardin de Jade
Kaiseki Den by Satome*
Kam's Roast Goose
Lei Garden (Kwun Tong, Mong Kok, North Point)
Loaf On
Man Wah
Mandarin Grill + Bar
MIC Kitchen
Ming Court
ON dining
Pang's Kitchen
Peking Garden (Central)
Qi (Wan Chai)
Rech*
Sai Kung Sing Kee
Serge et le Phoque
Spring Moon
Summer Palace
Sushi Tokami
Sushi Wadatsumi
Takumi by Daisuke Mori
Tate Dining Room and Bar*
The Ocean*
Tim Ho Wan (Sham Shiu Po)

Tosca

VEA
Yat Lok
Yat Tung Heen (Jordan)
Yè Shanghai (Tsim Sha Tsui)
Yee Tung Heen
Ying Jee Club
Zhejiang Heen