SIHH 2019: Hermes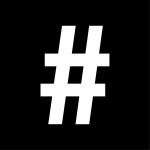 By: #legend
May 23, 2019
A newcomer to SIHH and in its second year running. Hermes has been slowly establishing themselves as a serious contender in the world of horology. This year's latest releases saw them competing with some of the top brands with a more mature touch yet modern and contemporary plus highly collectable.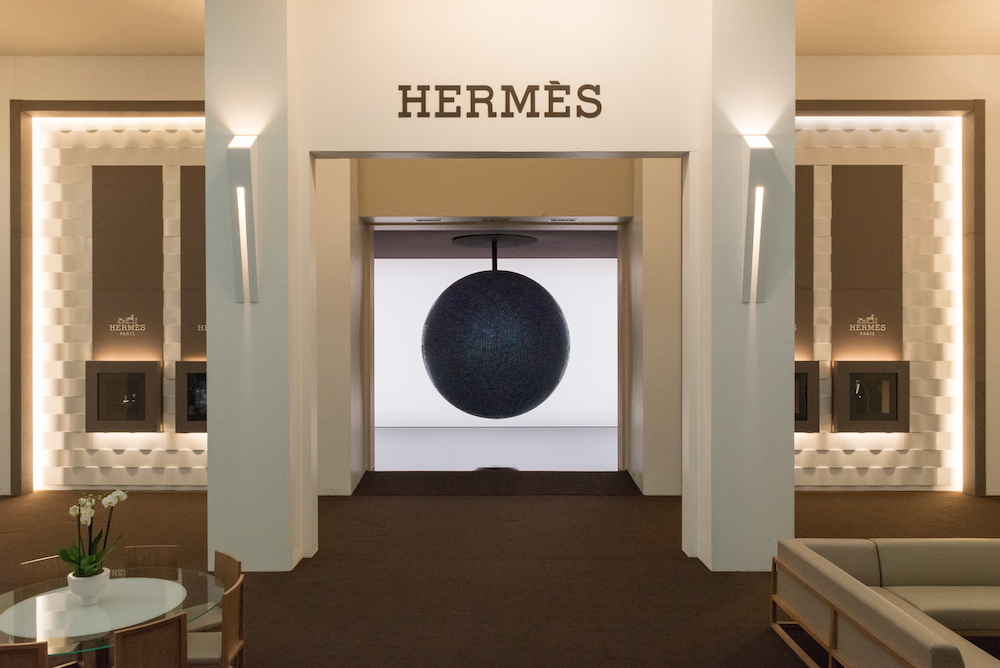 The key elements from this year's theme started at their main entrance, an art installation by Japanese artist Hideki Yosimoto depicting a cosmic journey through dreams. A globe measuring 3.5 meters in diameter covered with 20,480 triangular tiles composed of photovoltaic cells, suspended in the atrium rotating slowly like planet Earth in the galaxy. Showcased around the globe were some of this year's novelty pieces orbiting in distance space.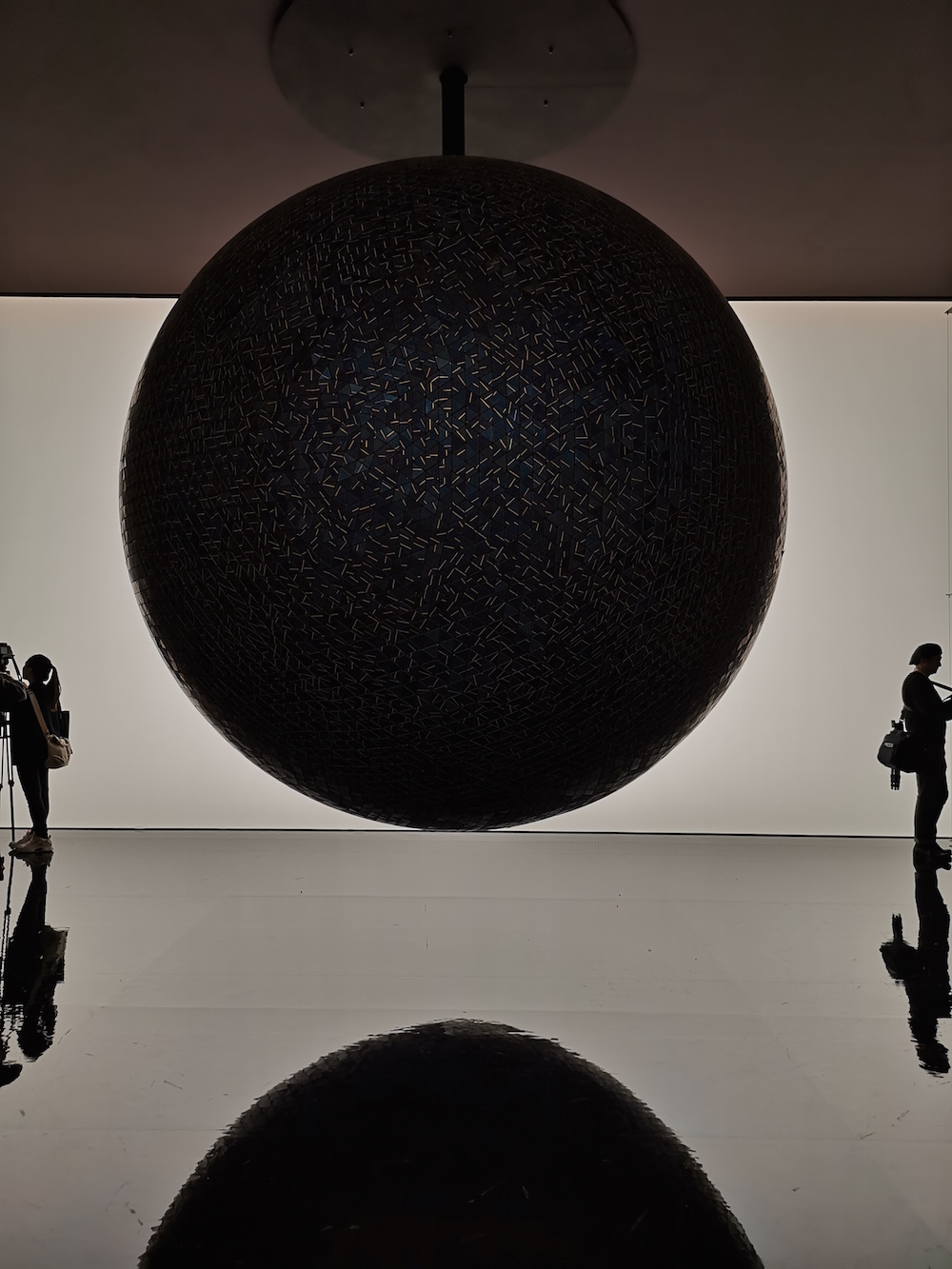 Amongst the novelties was the Arceau 'Heure de la luna which offers a unique vision of Earth's satellite with the simultaneous display of moon phases in both northern and southern hemispheres. Two counters on a meteorite or aventurine dial, revealing mother-of-pearl moons in step with an exclusive module. Both Aventurine and Meteorite Dials are limited to 100 pieces each. This timeless and elegant watch is well designed and equipped with time and date on the two mobile counters rotating within its 43mm circular case.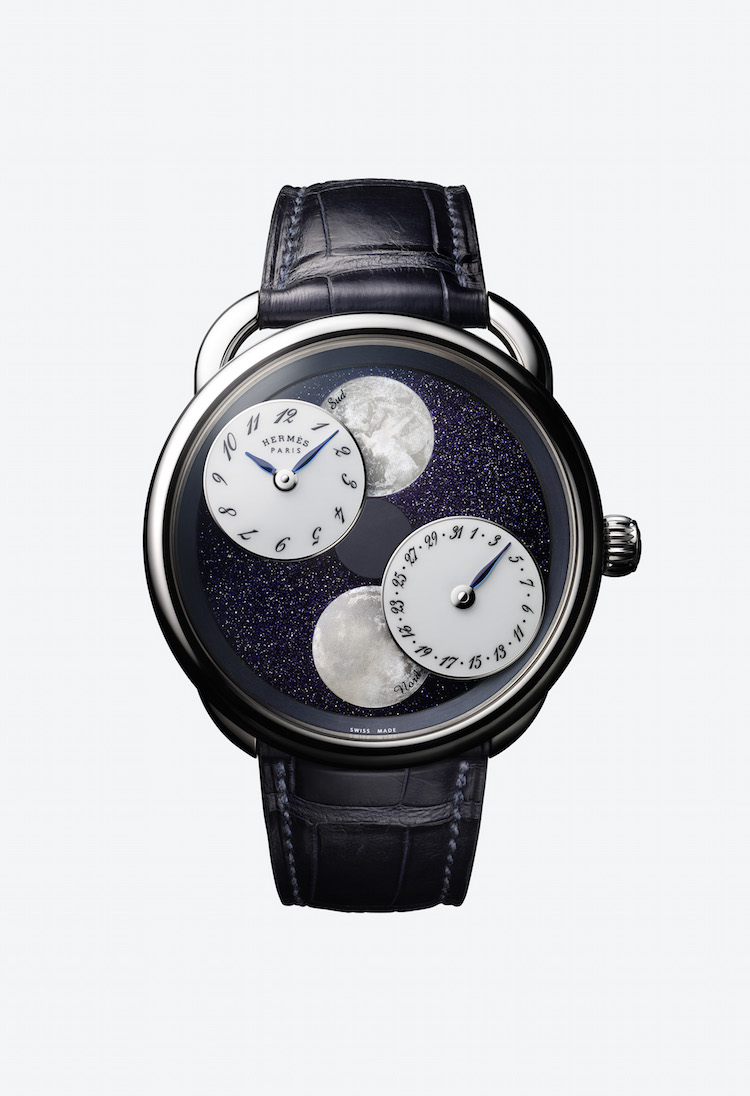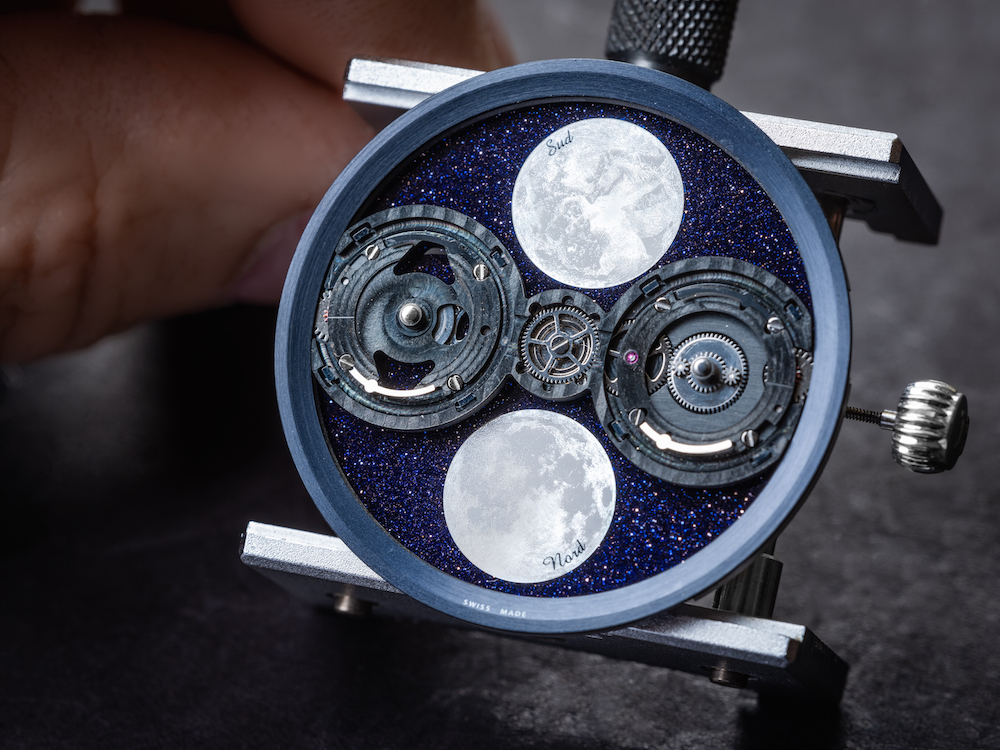 Arceau Awooooo the wolf howling at the moon motif, initially created for a line of men's scarves designed by artist Alive Shirley in autumn 2016, is now crafted into the Hermes latest watch collection. A white gold base enameled using the miniature painting technique limited to 8 pieces in matt graphite alligator strap.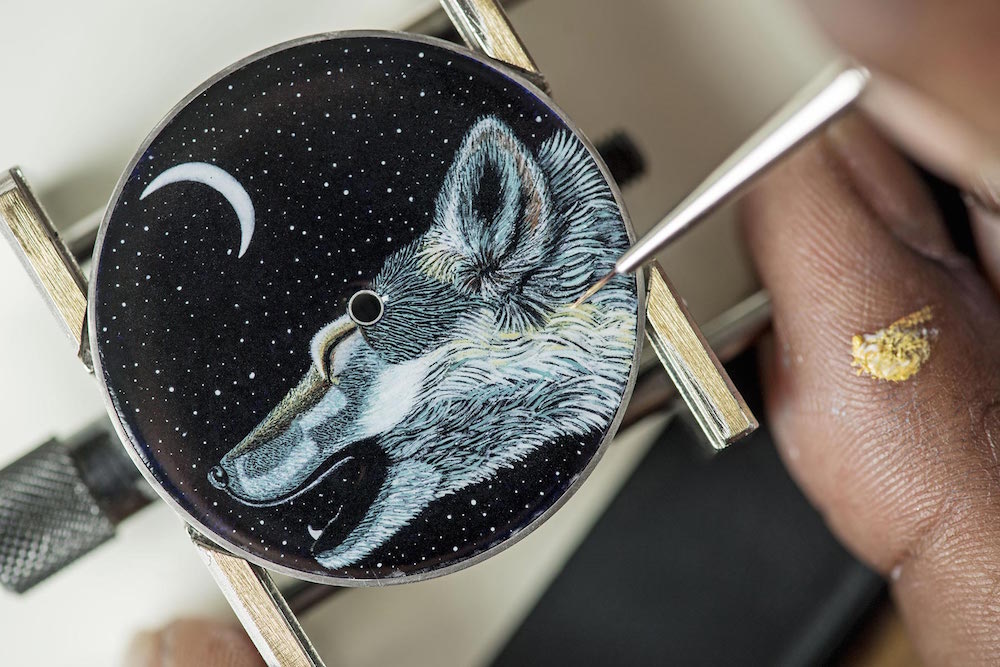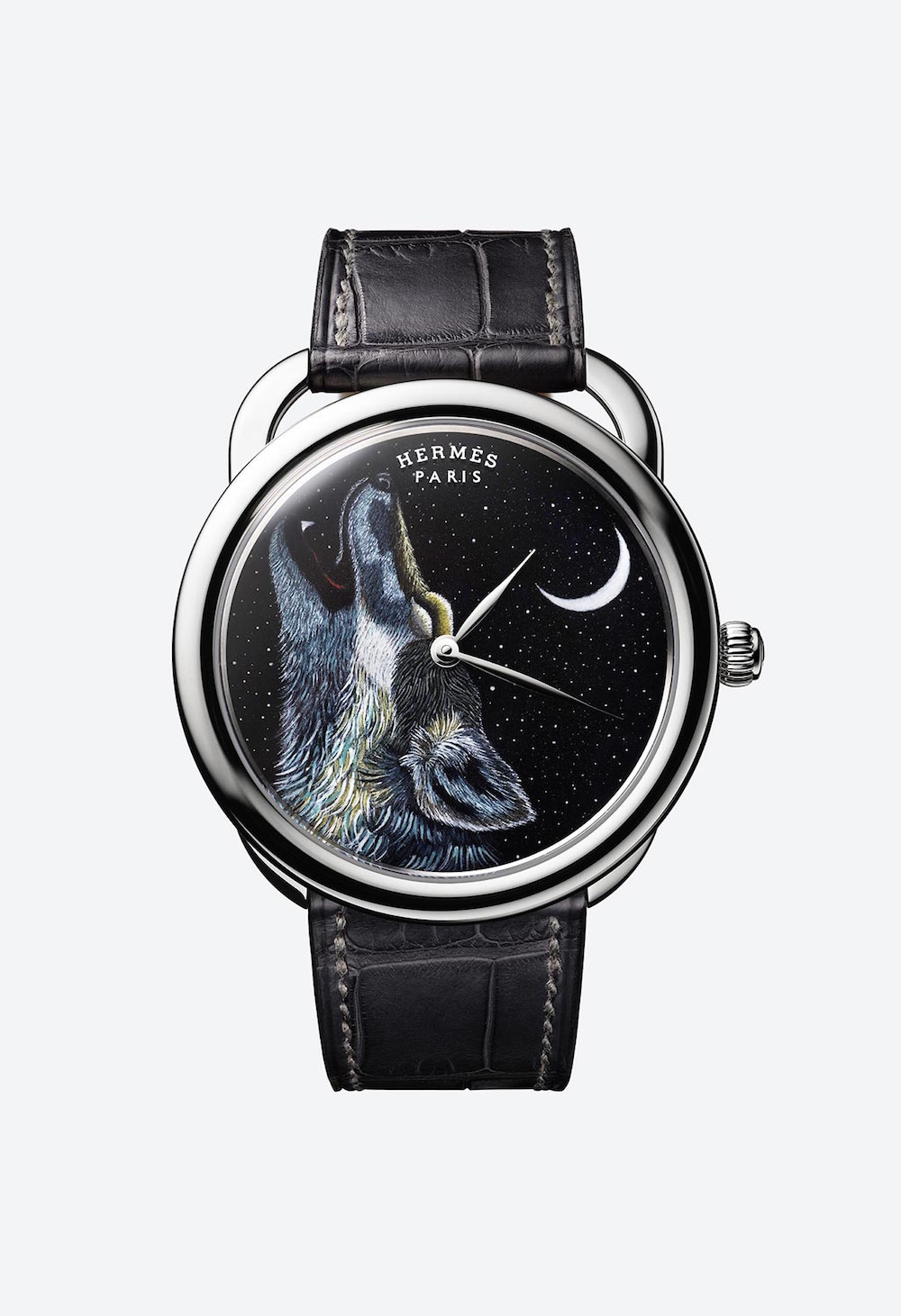 Slim d'Hermes Carre de Reve inspired by the Carre de Reve scarf celebrates the year of "Dream" by taking quotes from William Shakespeare's A Midsummer Night's Dream. The back of the sapphire dial is applied with several layers of enamel and fired between 650 to 850 degrees. The poetic words in blue and red texts are engraved beneath the sapphire, while the black texts and yellow decors are engraved on top. This ultra-thin self-winding movement in 39.5mm case is limited to 6-pieces in white gold and matt black alligator strap.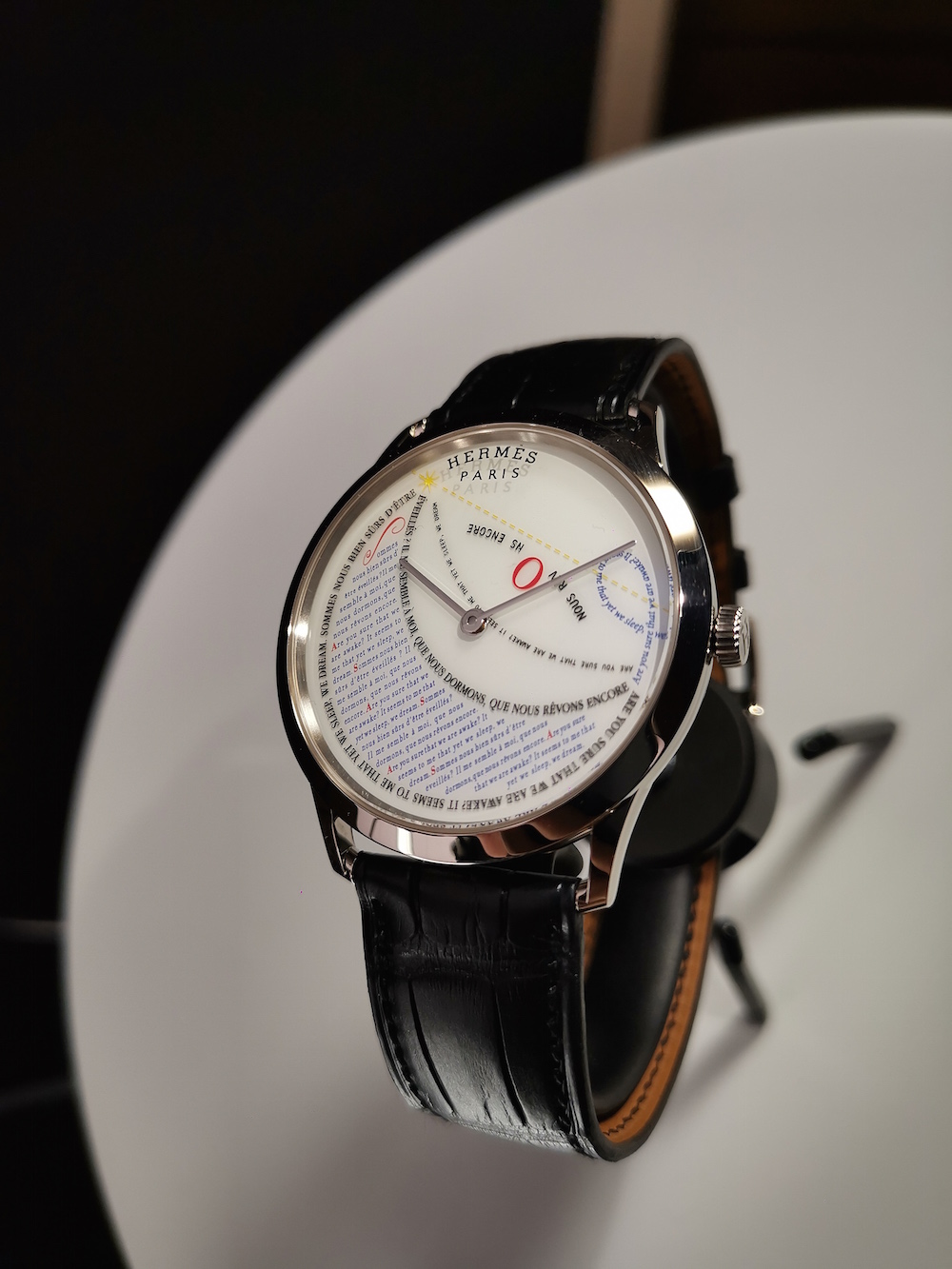 Arceau Baobab cat literally taken from the women's silk inspiration is captured into a miniature painting onto the watch dial. First the artisan paints the leaves directly onto the onyx dial, then another artisan works on the mother-of-pearl applique, which is first modeled into the shape of a flower, the panther is then cutout. This is followed by hand engraving on the applique to add depth and detail. The applique is then inlaid into the onyx to play on effects. Finally, the mother-of-pearl applique is hand-painted by a last craftsman. Production time is 2 weeks of work for each dial and will be limited to 12 pieces.