SIHH 2019: Girard-Perregaux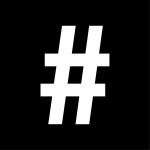 By: #legend
May 23, 2019
Girard-Perregaux takes us to infinity and beyond! Introducing their latest discovery of new material that is aesthetically beautiful as well as functional.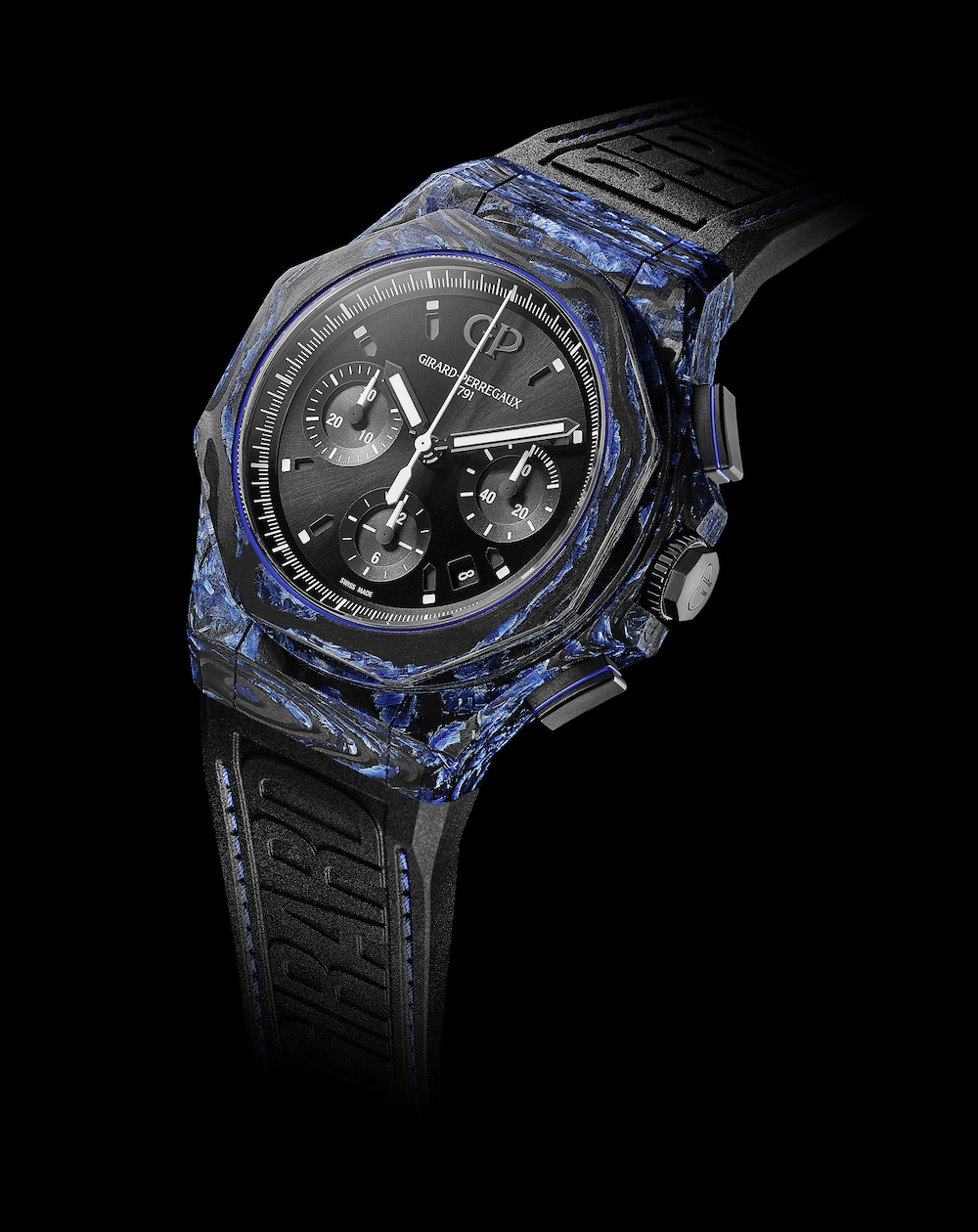 A worldwide first. Girard-Perregaux introduces a Carbon of exceptionally regular and homogeneous finish that is 100 times stiffer than steel, the material's unique properties also make it airtight without a container. Integrating pigmented glass fibres in blue that is vibrantly alive and seeming in motion. We introduce to you the latest Girard-Perregaux Laureato Absolute Carbon Glass in 44mm!
Carbon Glass is a new type of carbon that is also uniquely impermeable, resistant and lightweight. The product of extensive research, CARBON GLASS was born of the determination to create a material at the cutting edge of innovation. Demonstrating extreme stiffness, presented here with touches of blue, and anchored in this year's "Earth to Sky" theme, this aesthetic and technical achievement is a tribute to excellence.
The material's patented manufacturing process hinges on extreme compression at high-temperature injection. The result is a block of matter in simplified form to optimise homogeneity (regular partitions). The singular texture with a visual vibrancy is achieved by integrating the glass fibres associated to the carbon. The final results: each finish is unique, and each timepiece has its own unique character.
2019 is the launch of their latest reworked iconic Laureato Absolute collection, which brought a more sophisticated and contemporary modern approach for today's active men. A broadened 44mm and the case made of clack PVD-treated titanium accompanied by a new fully integrated rubber strap. The Laureato Absolute, the Laureato Absolute Chronograph and the Laureato Absolute WW.TC all equipped with manufacture movements and water-resistant to 300 metres. With Laureato Absolute WW.TC exploring its best-known complications the WW.TC (worldtime) movement making its debut in the most avant-garde model from the maison for the first time.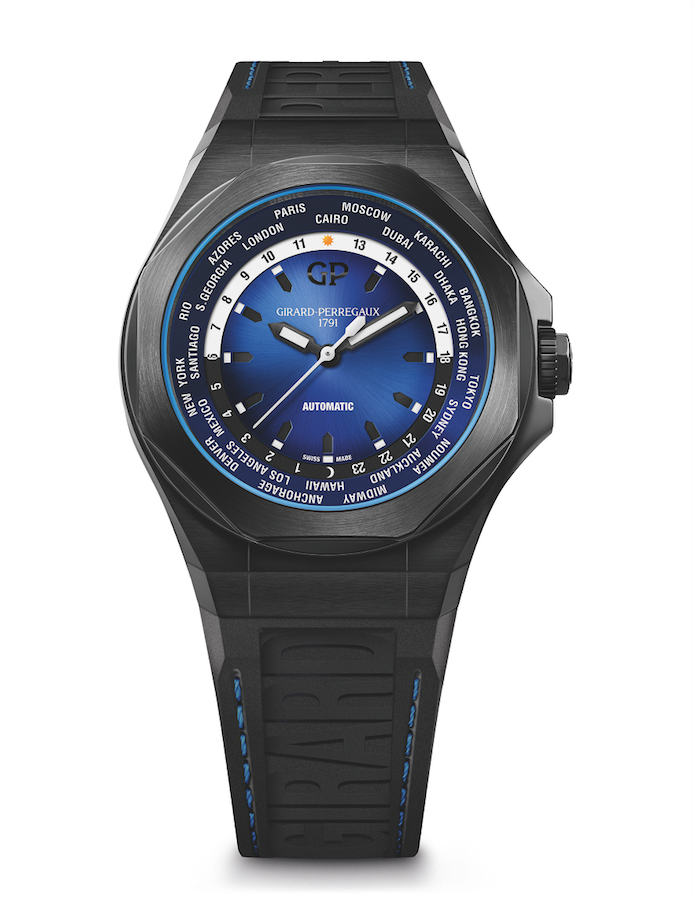 The latest Bridges Cosmo in 48mm with manual winding Calibre GP09320-1098 opened a new dialogue between the earth and the sky, between matter and space as well as visible to invisible between celestial and terrestrial.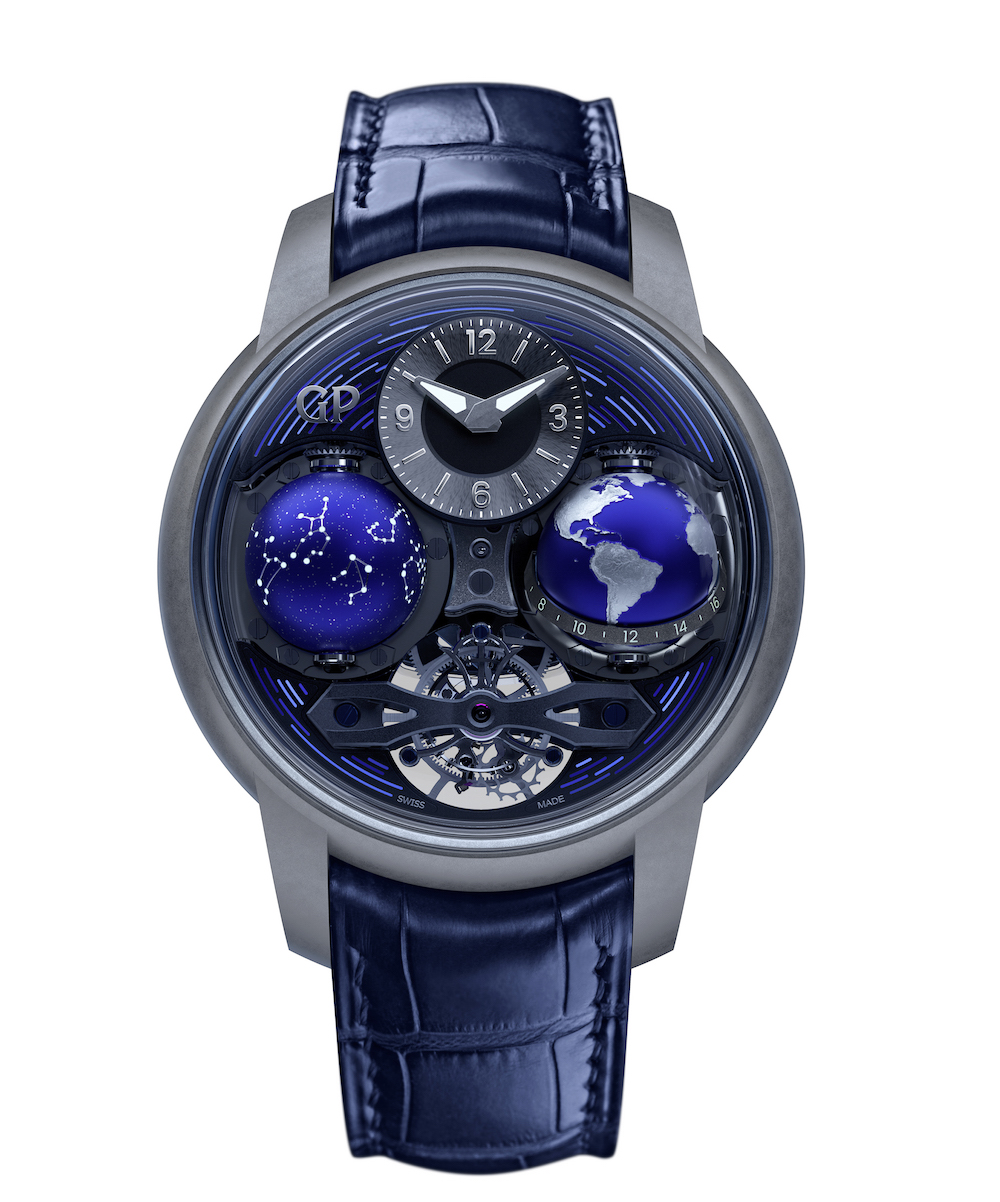 Offset hours and minutes appear at 12 o'clock, while a tourbillon spins beneath a large black titanium bridge at 6 o'clock. At 3 o'clock, a terrestrial globe serves as a day/night indicator, while a sky chart takes its place at 9 o'clock. The entire scene is staged against a tinted sapphire crystal glass. Invisible in broad daylight, and dotted with luminescent hydro ceramic particles, it offers a time-lapse view of the sky by night.
At 9 o'clock, the sky chart endows Cosmos with its sidereal dimension. Laser-engraved on a blue-tinted titanium globe, it rotates every 23 hours, 58 minutes and 4 seconds, the exact duration of a sidereal day. This sphere focuses on the best-known, most visible stellar formations, those of the zodiac.
At 3 o'clock, a complete globe gives two indications. It allows you to know if the local time zone is in daylight or plunged in darkness. And a 24-hour scale near its equator provides a GMT reading. This second time-zone reading is done via the most sophisticated hand imaginable: a scale model of the earth. Also made of titanium and laser-engraved, this world map features hollow oceans and raised continents. Although it is a viewed from the sky, they represent the earthly dimension of Cosmos.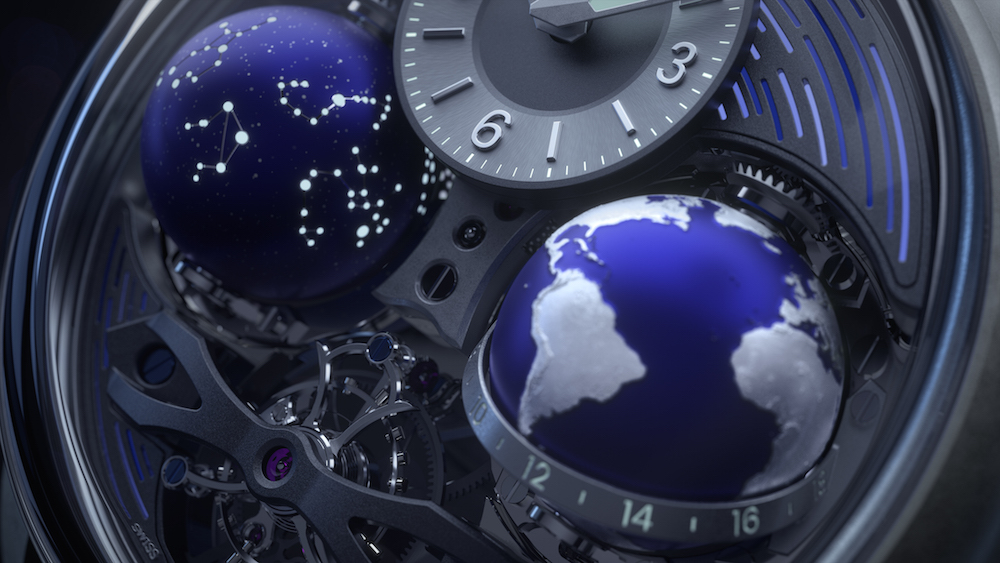 The 1966 Earth to Sky edition pays tribute to its brand's history, reinventing the watch going through a 149 million-kilometer journey from earth to sky using blue color as sky and black color as the dark mysterious cosmos. The watch is made with black DLC-treated bead-blasted stainless steel in 40mm, limited to 149-pieces.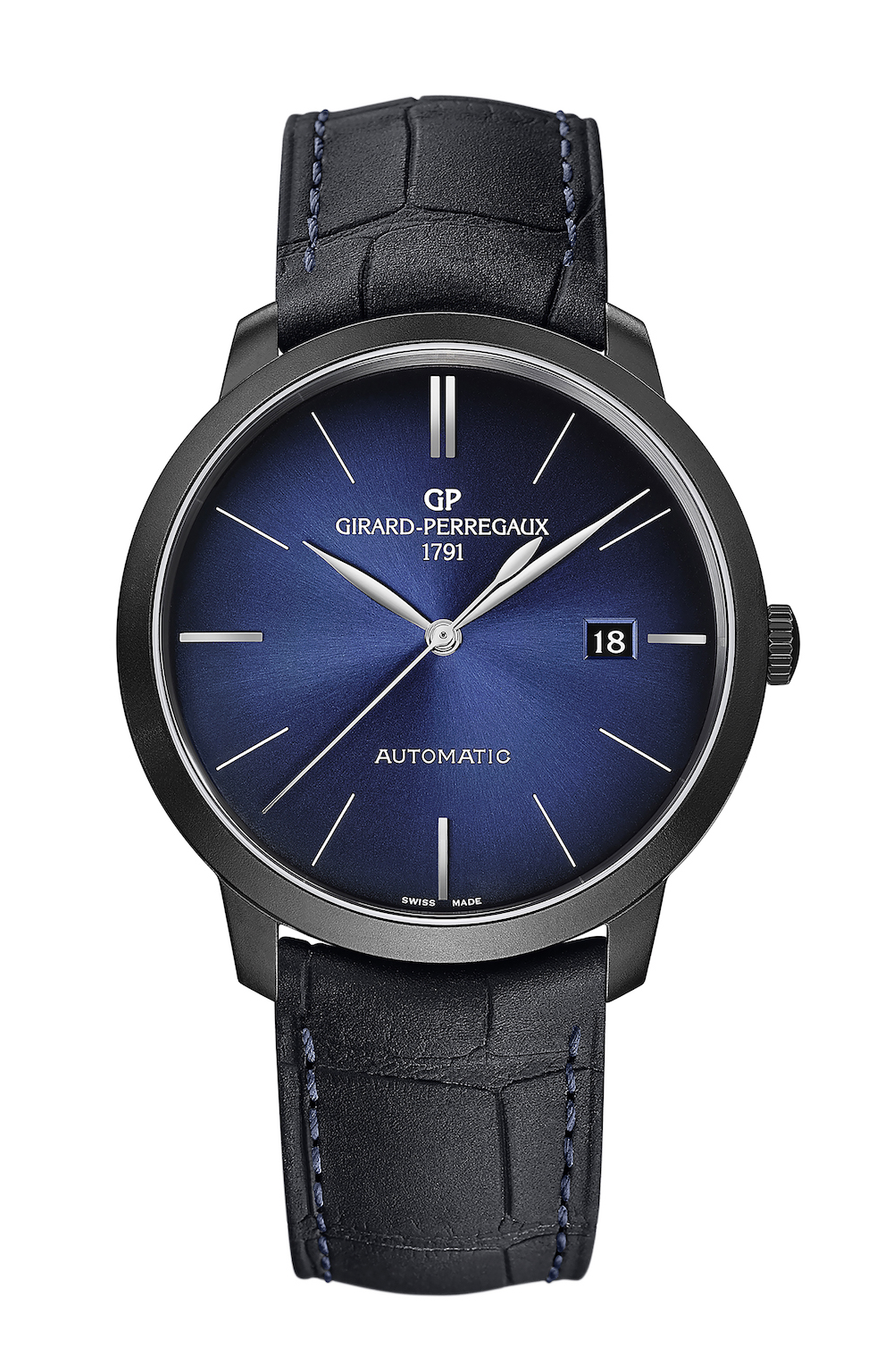 The Girard-Perregaux Cat's Eye Plum Blossom. Cat's Eye, the famous ellipse that has become the signature shape of the Maison women's collection appeared this year in a mother-of-pearl, aventurine and diamond dial which looks absolutely irresistible. The two new styles come in stainless steel, mother -of-pearl dial with white strap or pink gold, aventurine glass dial with blue strap both set with 62 brilliant-cut diamonds totaling 0.85 carats.