Richard Mille: Its first-ever Ferrari collab timepiece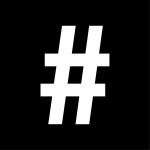 By: #legend
November 14, 2022
Richard Mille and Ferrari take up the ultra-flat challenge with the revolutionary RM UP-01 Ferrari
After their shared quest for perfection first brought the two world-class brands together in 2021, Richard Mille and Ferrari have released the first timepiece of their long-term partnership. And, true to their identical obsession with excellence, precision, reliability and innovation, the RM UP-01 Ferrari is no ordinary timepiece.
Pushing the limits of possibility and requiring more than 6,000 hours of development and laboratory testing, the ultra-flat model measures a mere 1.75mm thick with a manual-winding movement – with hours, minutes and function selector – that boasts a thickness of 1.18mm, a weight of 2.82g and a power reserve of 45 hours. It retains a traditional architecture in which the movement is assembled within the case, rather than a construction in which the caseback doubles as a baseplate, in order to ensure total shock resistance under any circumstances.
Also see: Richard Mille: In pursuit of excellence
"For such a project, it was necessary to set aside all the knowledge we had amassed over years of practice, and every conceivable standard of watchmaking," explains Julien Boillat, technical director for cases at Richard Mille. "This is precisely what we did throughout our collaboration with the laboratories of Audemars Piguet Le Locle. Shaving off those last millimetres of depth was an extremely demanding and lengthy process."
Indeed, the RM UP-1 Ferrari is nothing short of a mind-blowing technical feat. The approach selected was to distribute across a large surface area the elements that could no longer be stacked, creating a greater symbiosis between the movement and case, each ensuring the necessary rigidity of the other. Grade 5 titanium was used for the baseplate and skeletonised bridges to guarantee perfect flatness without losing any strength and ensure optimal functioning of the going train. Titanium was also chosen as the case material thanks to its lightness and laboratory-tested resistance.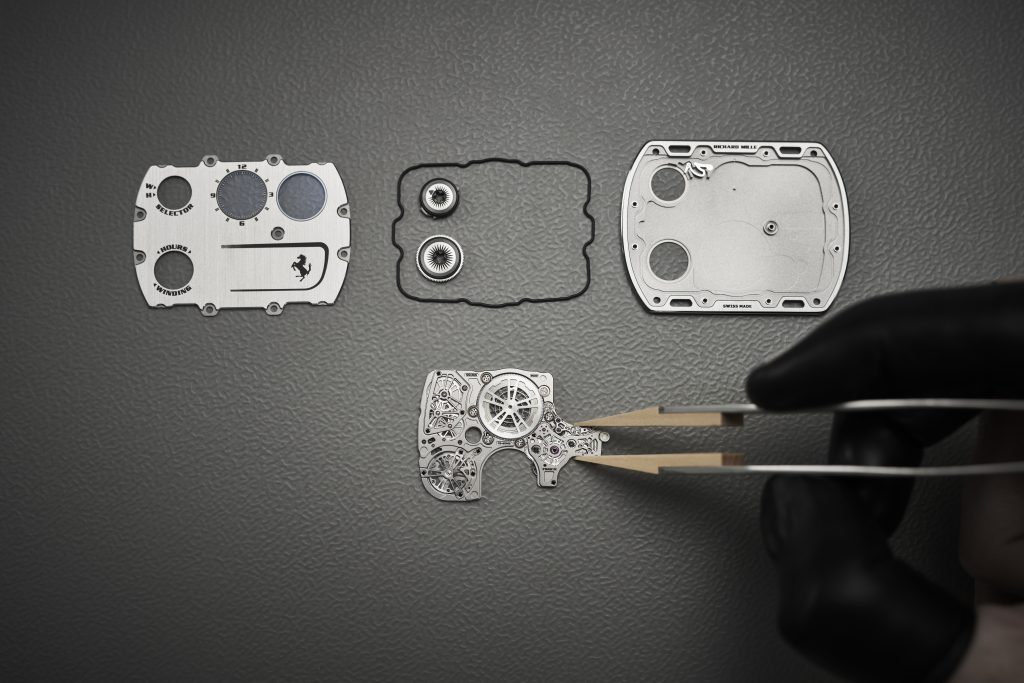 Among many innovations, it was necessary to rethink the winding mechanism and to eliminate the winding stem, whose minimum diameter of 1.5mm precluded its inclusion in such a slim watch. In its place, the two crowns – one for function selection, the other to utilise the selected function – have both been integrated in the case as movement wheels.
The two sapphire crystals, one over the time indicators whose hands are directly affixed to the wheels, the other positioned over the regulator (balance wheel-spring assembly) to showcase the movement's operation, were reduced in thickness to two tenths of a millimetre with a diameter calculated to ensure their resistance during testing phases.
"Even in the realm of extreme flatness, we were determined to make a watch that met the same validation requirements as all our other models. In this quest for absolute flatness, we had to offer a watch that, far from being a 'concept watch', was up to the task of following a user's daily life, whatever the circumstances," says Salvador Arbona, Richard Mille's technical director for movements.
Like the prestigious Italian automotive legend – and consistent with the standards of the Richard Mille manufacture thanks to its extreme lightness, tonneau shape, spline screws, skeletonised bridges and level of finishing – the 150 limited-edition timepieces in the RM UP-01 Ferrari series represent the ultimate combination of innovation, performance, strength and aesthetics.
Also see: Richard Mille: Henry Jacques infusing romanticism in haute parfumerie