SIHH 2019: Piaget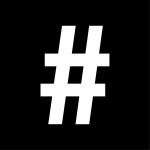 By: #legend
May 23, 2019
The Piaget Society took us on a carefree summer journey to a beach party equipped with real sand, decorated in beautiful rattan chairs with a beach bar serving up some refreshing summer drinks and champagne. This also gave us an oasis, escaping the madness away from SIHH, listening to the sound of live DJ's soothing music anthems.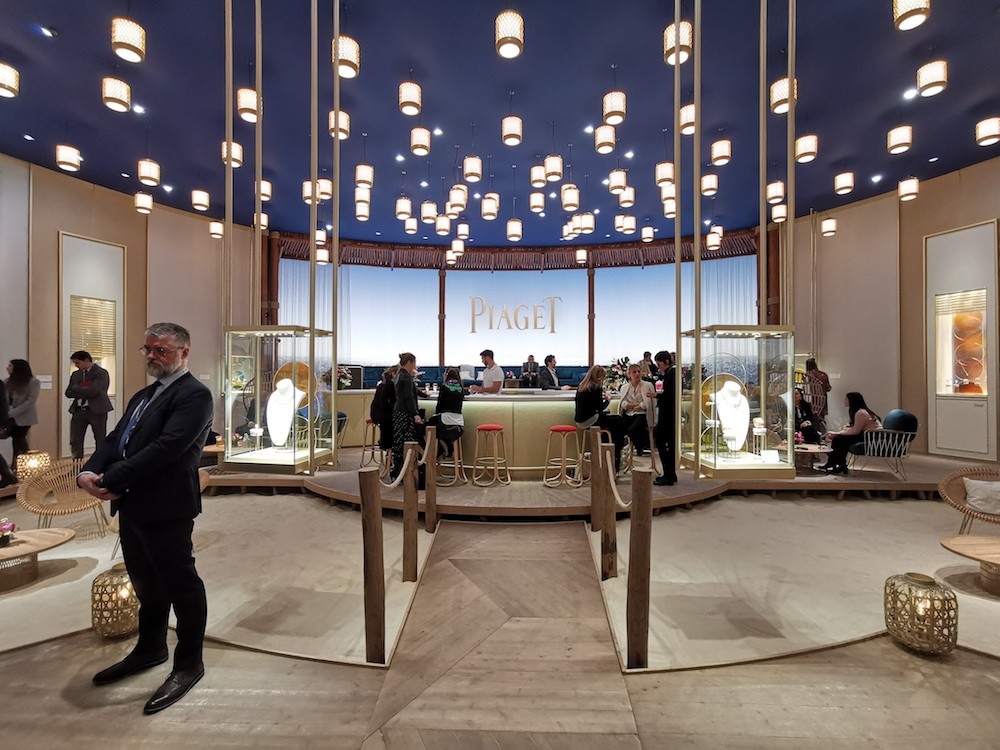 Amongst the attendance, this year's international brand ambassadors included Michael B. Jordan, Hu Ge, as well as friend of the maison Olivia Palermo.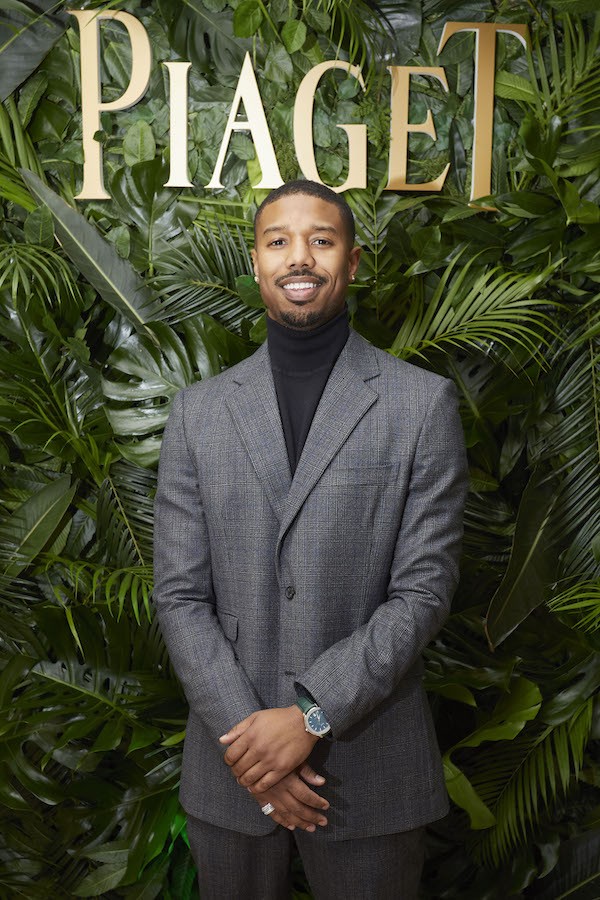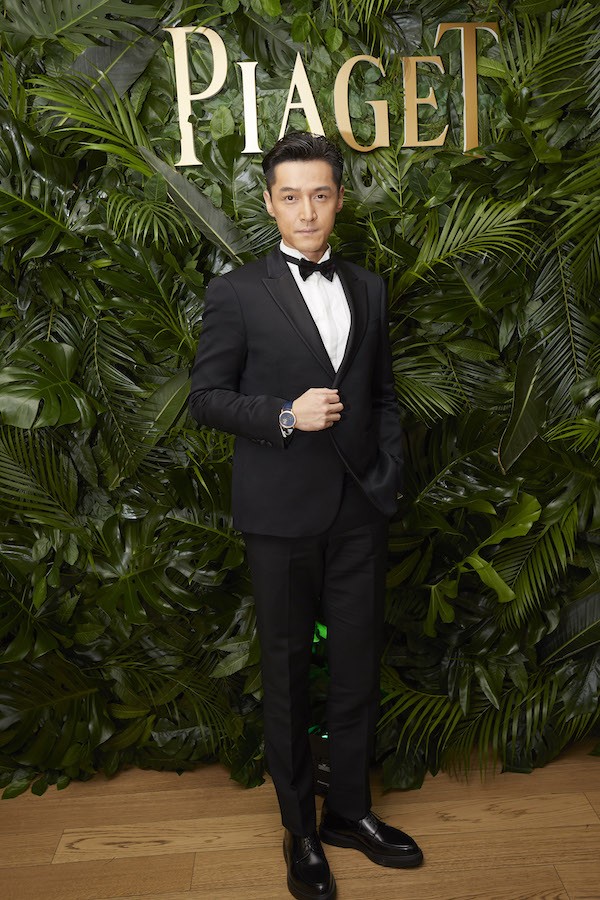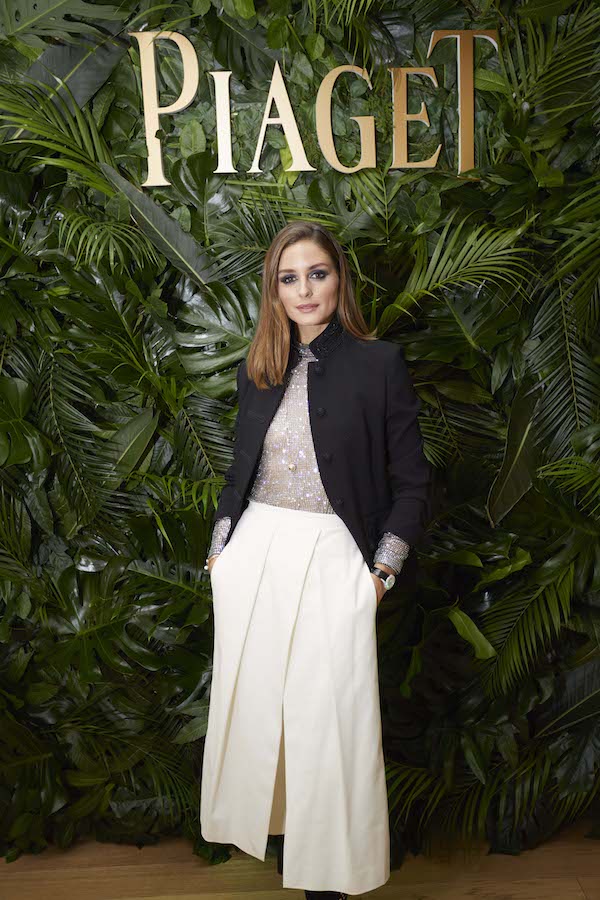 This year's novelty included their three new Altiplano timepieces, each featuring the iconic areas of Piaget expertise. Ultra-thin watchmaking, exceptional gem-setting and an expanded focus on hard stones, illustrated with meteorite.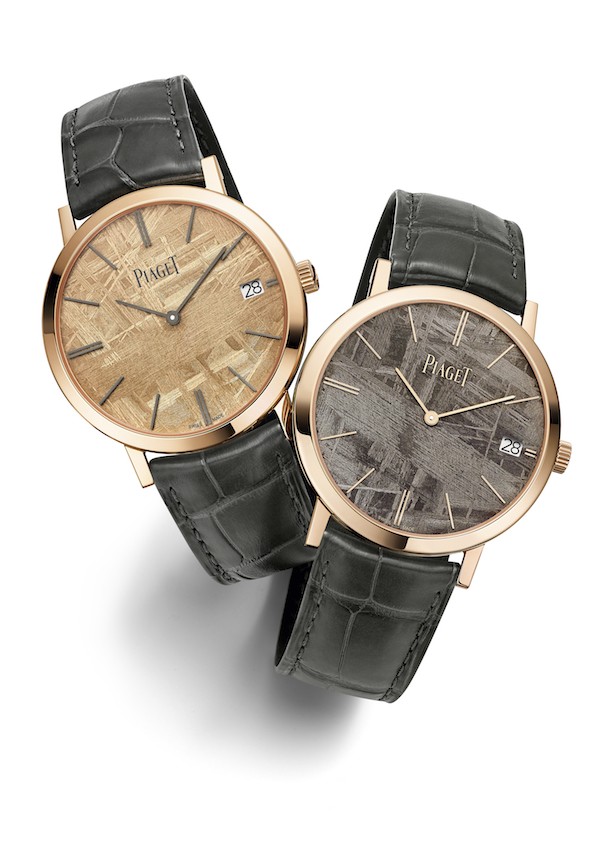 The Altiplano range all came in 40mm with grey or gold meteorite dial both finished off with 18K pink gold with grey dial limited to 300-pieces and gold dial limited to 50-pieces.
The Altiplano 40mm bazel is set with 72 diamonds (approx. 1 carat) with blue meteorite and pink gold finish and comes with a blue alligator strap and is limited to 300-pieces. Whereas the Altiplano Toubillon in 41mm (which is my favourite from this collection) comes with blue meteorite dial with its off-centered hour and minutes at 8 o'clock and flying tourbillon at 2 o'clock. This is also accompanied with a blue alligator strap and numbered limited to 28-pieces.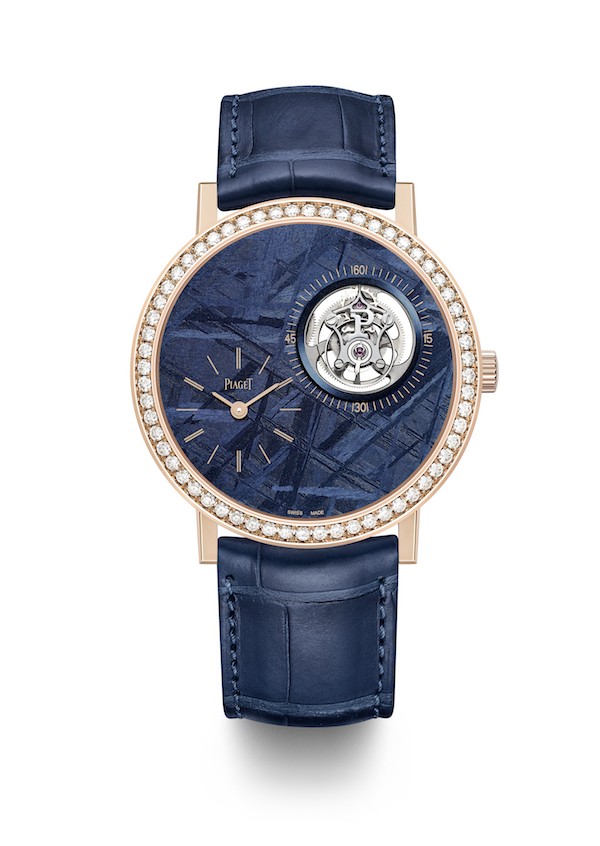 The Altiplano baguette-set watches came in 36mm and 41mm and also has a blue lacquered dial, cased with 18K white gold and blue alligator strap with 41mm only, numbered limited to 88-pieces.
When it comes to Piaget, it's all about the diamonds and jewellery watches. Their latest Possession Watches are enriched with temptingly vivid shades of cherry presented with deep cherry-pink straps in alligator. Two of them came with matching pink dials with diamond hour markers. These have 18k pink-gold cases and diamond-set rotating bezels, emphasising the fire and sparkle of the strong feminine spirit. The pink-gold models come in a diameter of 29mm and another of 34mm.
The other two Piaget Possession watches are in 18K white gold set with diamonds on both dials. Both models had deep cherry-pink interchangeable straps in 29mm and 34mm.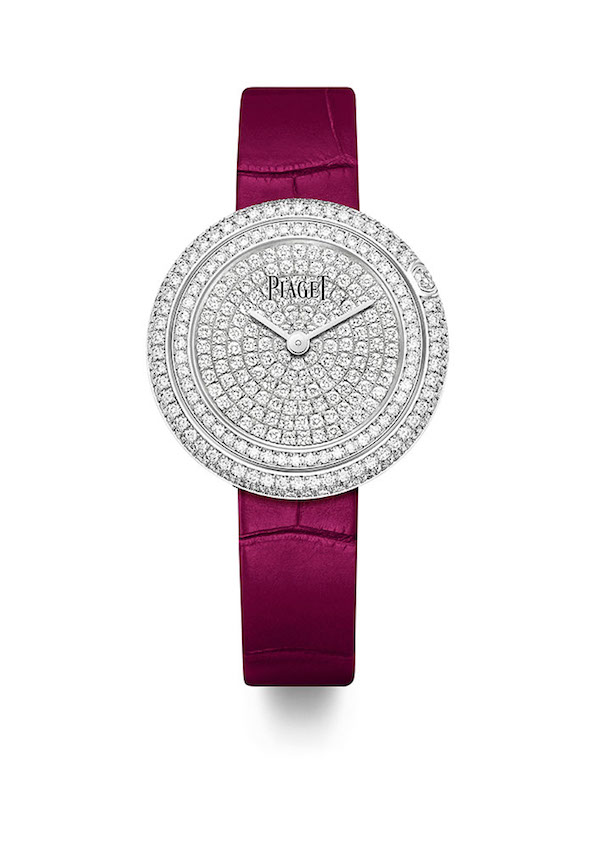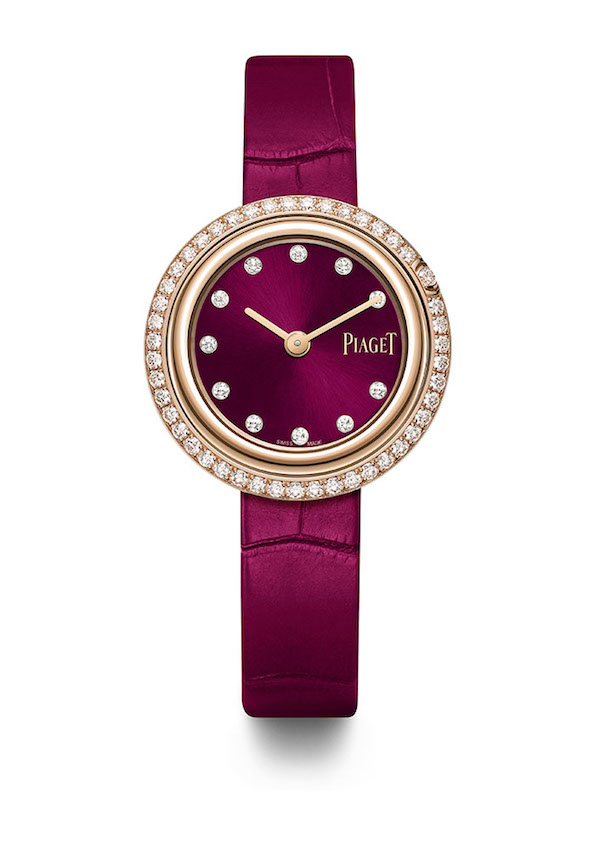 A high-jewellery model in white gold further showcases the rarefied extremes of this in-house savoir-faire, featuring a fully paved dial and case as well as a diamond-paved bracelet. The diamond river bracelet — so called because of the glittering fluidity of the individually hand-set stones — is a particular speciality of Piaget. Despite the number of diamonds and intricacy of the underlying white-gold structure, the bracelet remains astonishingly supple, clinging to the wrist like a second skin. The 29mm case in 18K white gold is set with 162 brilliant-cut diamonds, approx. 1.55 carats.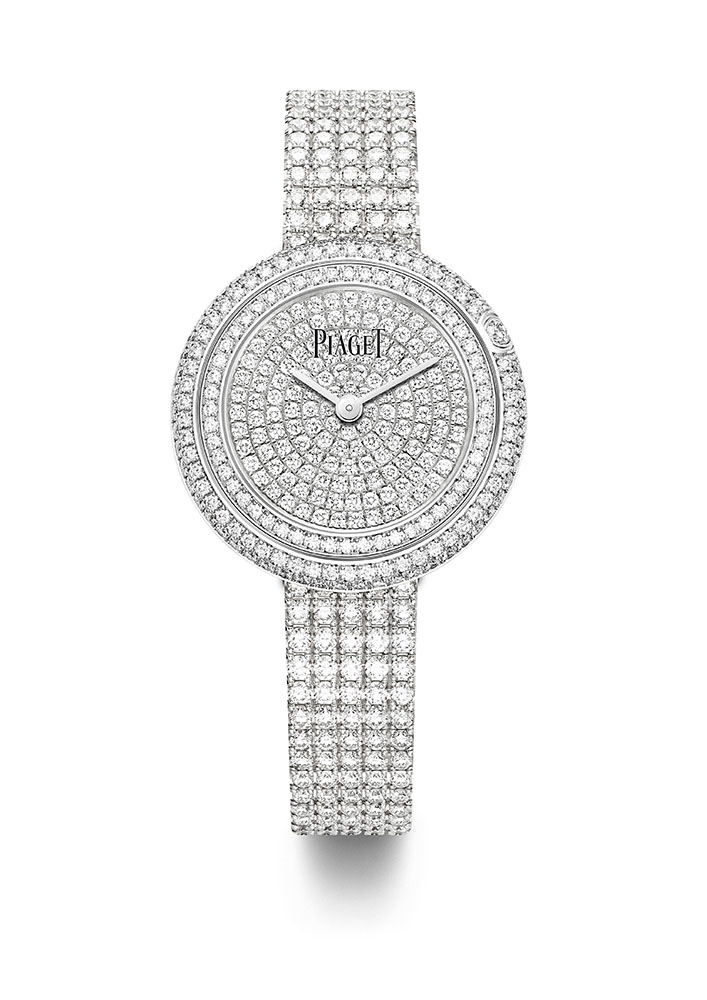 The final model is comparatively restrained in its use of diamonds but exerts maximum impact with its expert application of gold-working, a skill for which Piaget is historically famed. A full cuff of hand-worked textured Milanese mesh is paired with an iridescent mother-of-pearl dial that complements the effervescent shimmer of the textured mesh. Both the case and the iconic rotating bezel are fully set with diamonds, forming the perfect accompaniment to the exquisite gold-worked cuff. The Possession Cuff watch came in 29mm cased in 18K pink gold set with 162 brilliant-cut diamonds, approx. 1.55 carats, and the mother-of-pearl dial is set with 11 diamond dots indexes (approx. 0.07 carat) cuffed in 18K gold Milanese mesh.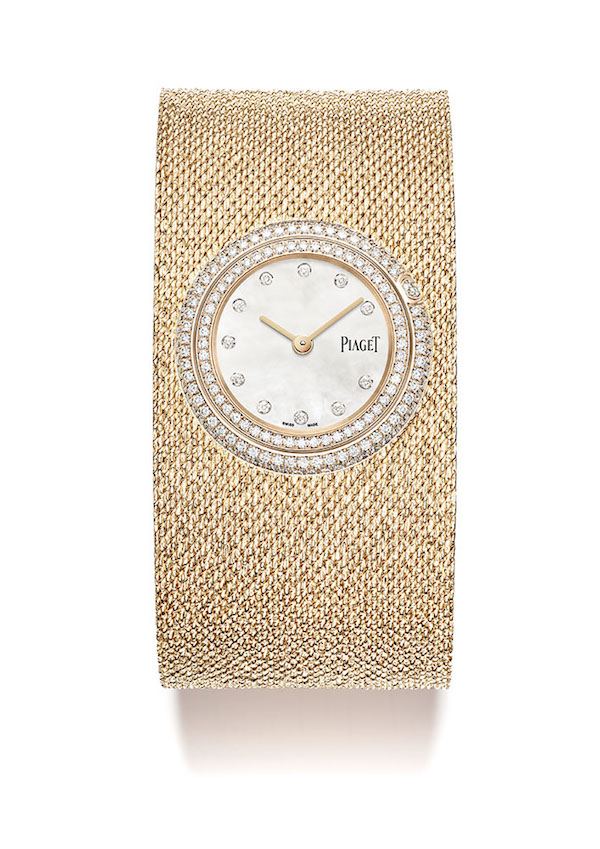 The Piaget Polo, with its 40-year history, has now moved onto a modern era addressing the new style according to the Maison's expertise with the use of colour and gem-setting. The three new styles came only in 42mm with the two 18K red gold version that came with blue alligator straps delivered with a second brown mahogany alligator strap option. Both had 56 brilliant-cut diamonds set on the case, approx. 1.53 carats. The only difference is, one with the diamond set dial came with 496 brilliant-cut diamonds, approx. 1.86 carats.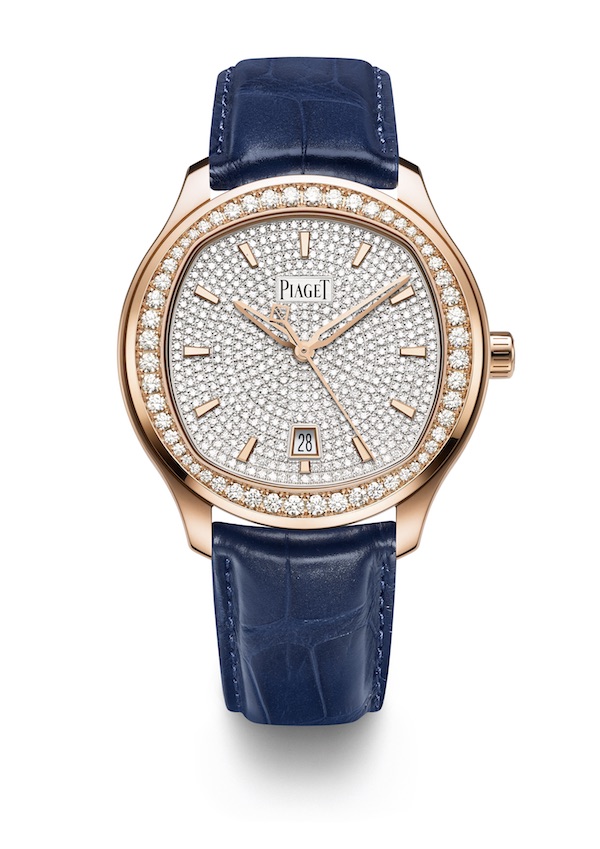 For those non-diamond lovers, Piaget still offers you a new polo version in stainless steel in green dial accompanied with a green alligator strap.