Hammer time: Luxury timepieces to bid on this fall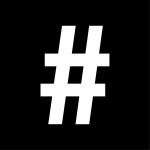 By: Emilie Yabut-Razon
October 12, 2020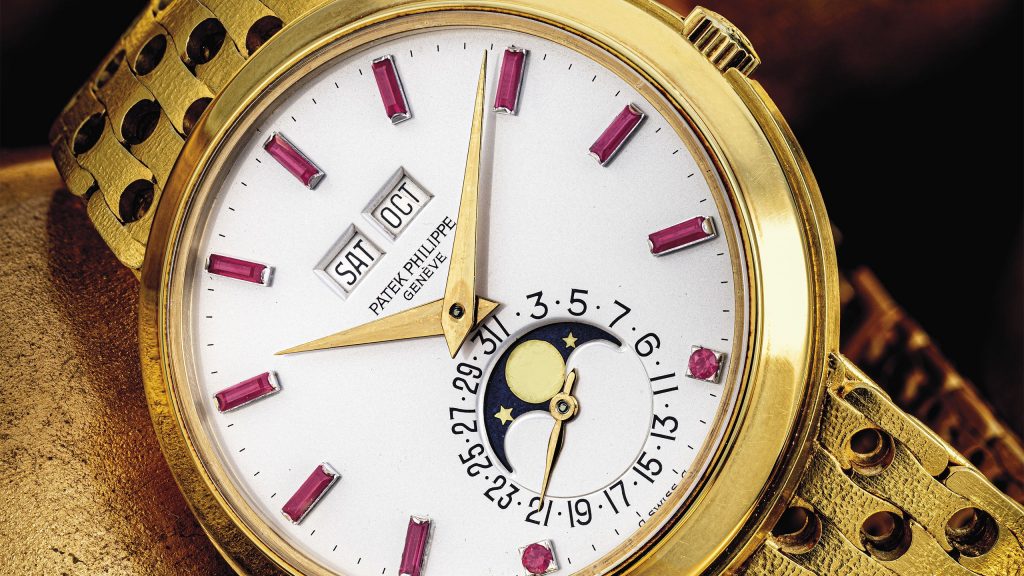 The fall auction season in full swing means there are, once again, prime opportunities to find extremely rare, one-of-a-kind or historically relevant watches to add to your collection. Here's a round-up of some of the highly sought-after timepieces that will go under the hammer in the days and weeks to come, featuring Rolex, Patek Philippe and more:
Rolex Cosmograph Daytona, Ref. 116518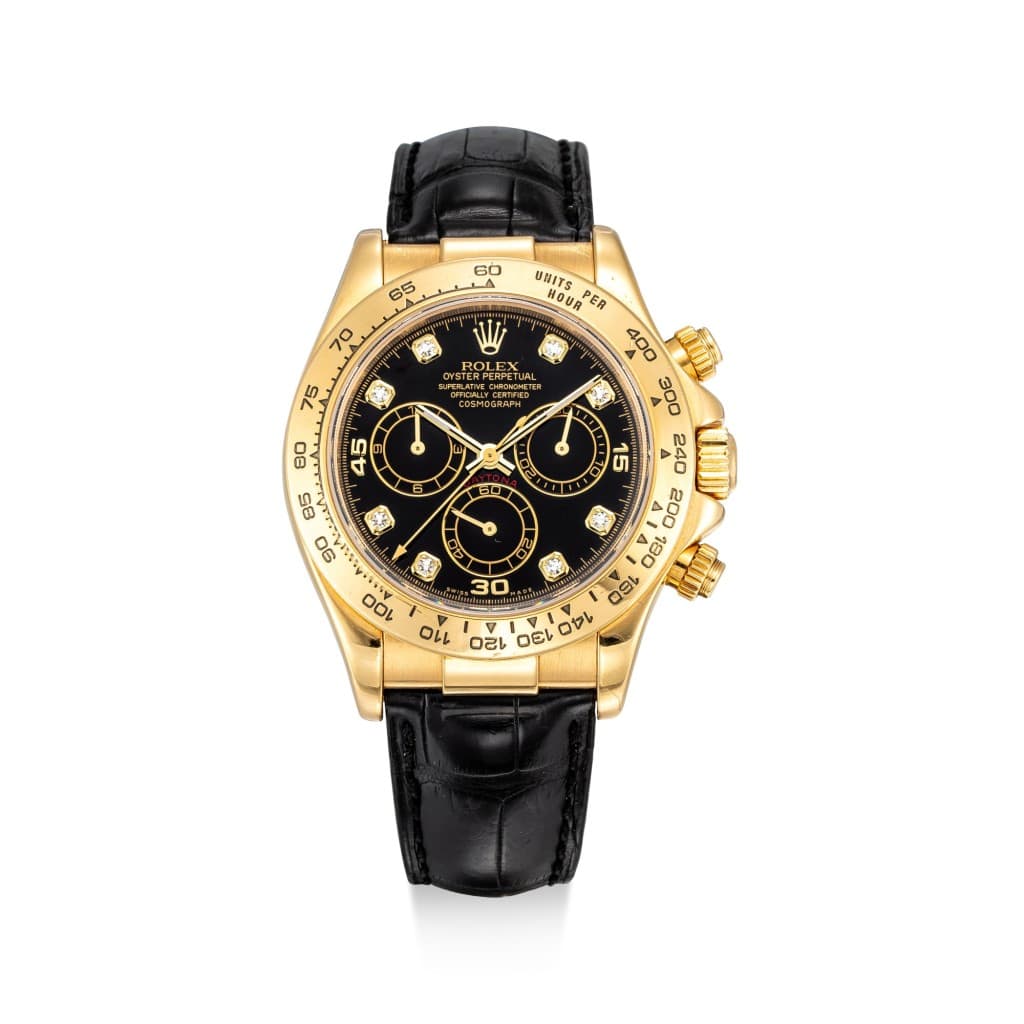 One of the highlights from Sotheby's Watches Weekly / Hong Kong, which runs online until October 14, is a Rolex Cosmograph Daytona, Ref. 116518. The watch has a 40mm case in yellow gold and features a black chronograph dial featuring indices set with diamonds. The Rolex Cosmograph Daytona was first launched in 1963 as a racing watch with tachymetric scale, allowing drivers to measure speeds of up to 400kmh. There have been many versions to date, but this 2001 model is certainly one of the more dapper ones.  
Estimate: HK$160,000 – HK$240,000
Rolex Double Red Sea-Dweller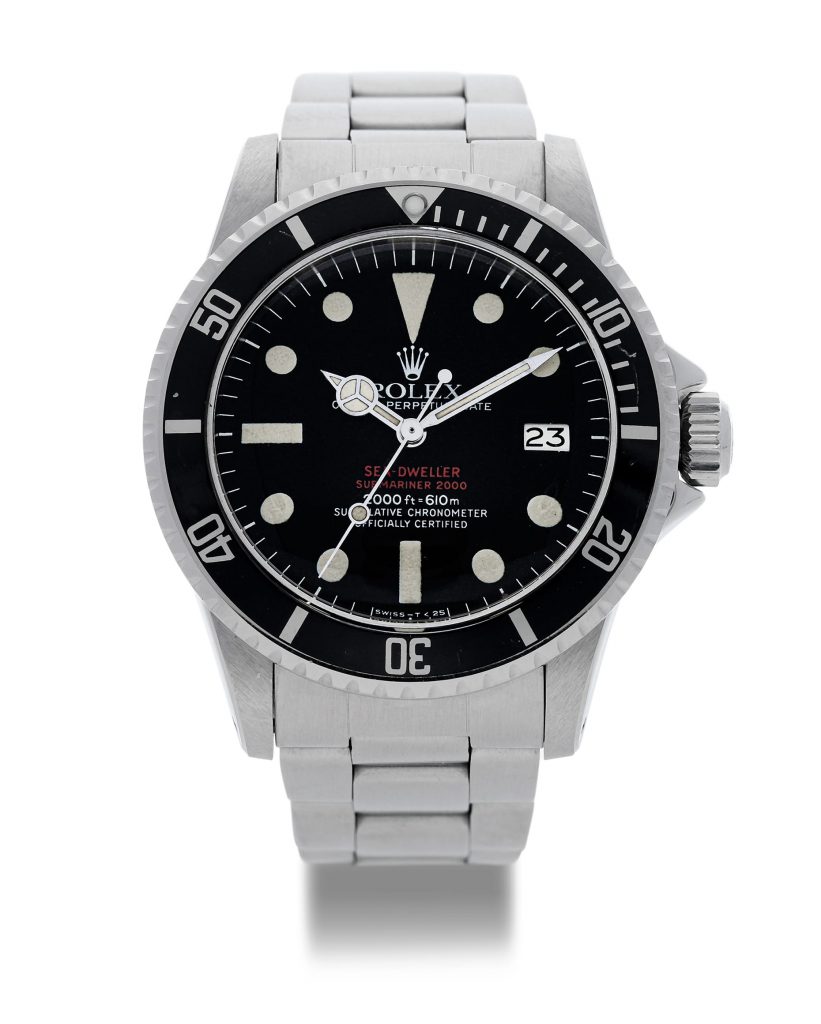 Another Rolex rarity, a Double Red Sea-Dweller, will be up for grabs at Bonhams' upcoming Luxury Online auction, which runs from October 16 to 23. The Double Red Sea Dweller (DRSD) was produced by Rolex for about 10 years from 1967, and has become a collector's item because of the two red lines on the domed dial, making it stand out from other Sea Dwellers. Finding a perfect dial and original condition is rare, and this piece, from 1978, is still as dapper as the day it was manufactured, in stainless steel and features the black dial with date.  
Estimate: HK$150,000 – HK$250,000
Patek Philippe Reference 2523/1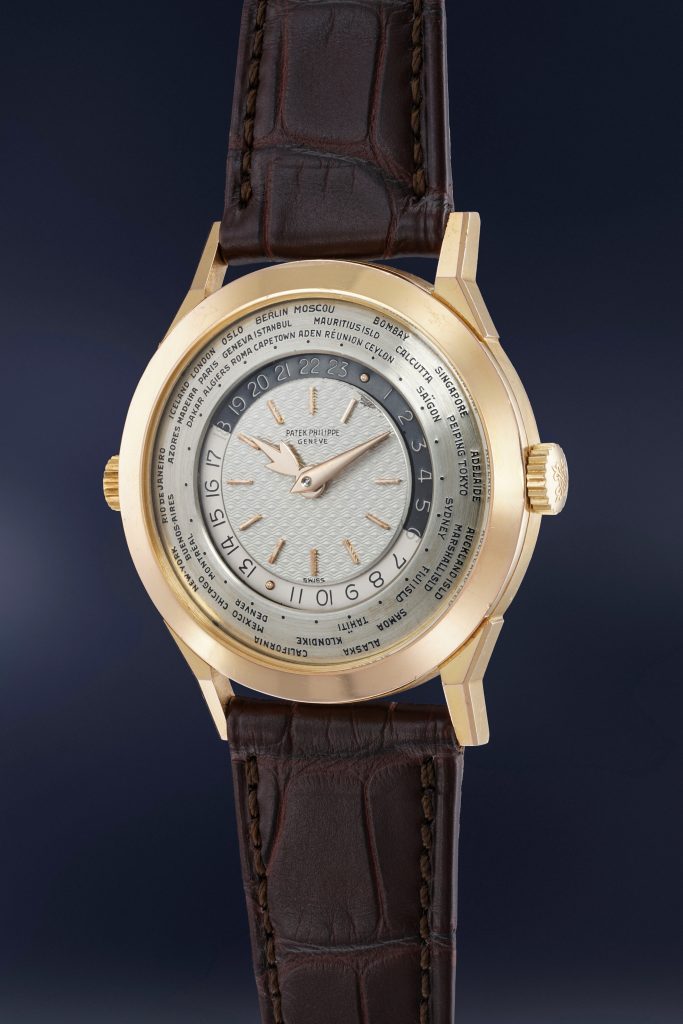 A key timepiece from The Geneva Watch Auction: XII, a three-day live auction series that runs from November 6 to 8, is an extremely rare Patek Philippe Reference 2523/1 world time in pink gold with guilloche dial, one of only four known to have been produced by the manufacture. Of the four, one is displayed at the Patek Philippe museum and the other two are in private European collections. The rarity combined with the superb condition of the timepiece, which was created in 1953, makes it a holy grail watch for collectors.  
Estimate: CHF 2 million – CHF 4 million 
Dufour Simplicity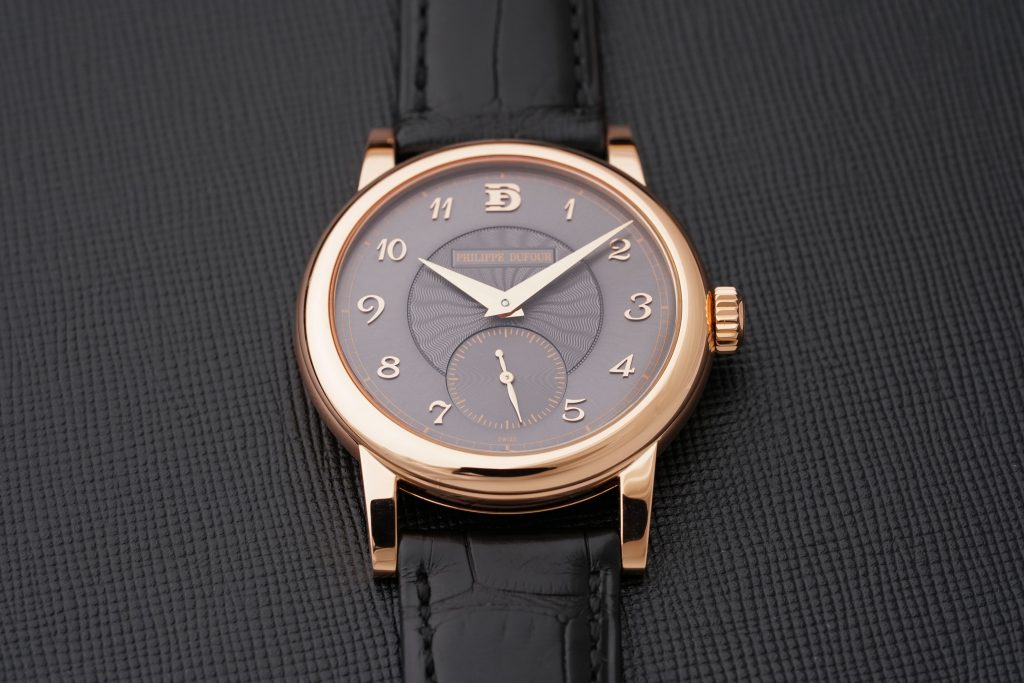 Philips will also be hosting a themed auction on November 8, curated by Blackbird. Called RETROSPECTIVE: 2000 – 2020, the Geneva sale looks at the last 20 years of horology and will feature a variety of timepieces from this era, including innovations from FP Journe, and a limited edition timepiece from master watchmaker Philip Dufour. The latter, in his 30-year career as a watchmaker of elegant complications such Grand and Petite Sonneries, has only ever produced around 230 watches, all with beautiful movements done by hand. This auction will feature Number 00 of Dufour's 20th anniversary, 20-piece edition of Simplicity, his first serialised watch, this version in rose gold with a 37mm diameter, guilloche grey dial and Breguet numerals.
Estimate: CHF 200,000 – CHF 400,000
Patek Philippe Ref 3448/8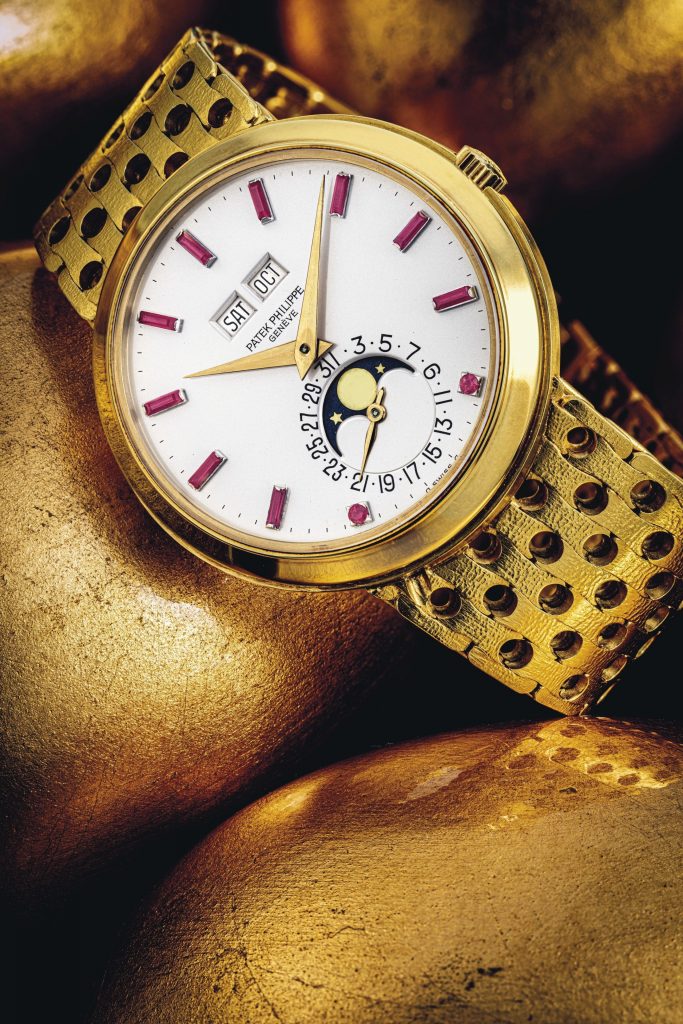 On November 28, Christie's will auction key pieces from The Titanium and Ruby Collection in Hong Kong. The collection comprises the most valuable selection of Patek Philippe timepieces ever to go under the hammer, all owned by one person. The Patek Philippe Ref 3448/8 from 1965 is believed to be a unique piece, featuring an automatic perpetual calendar watch in 18k gold features ruby-set numerals and the moon phase at 6 o'clock.
Estimate: HK$3.9 million – HK$6.2 million
See also: Lebron James' luxury watch collection