#legendasks: What's the hype behind the double-signed Patek Philippe Tiffany & Co Nautilus 5711?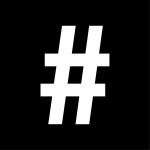 By: Gloria Fung
December 9, 2021
News of Patek Philippe's limited edition release of the recently discontinued Nautilus 5711 with a Tiffany Blue dial signed by both the watchmaker and Tiffany & Co has sparked interest in double-signed dials. Here, we talk to Phillips' watch specialist to find out what makes them so special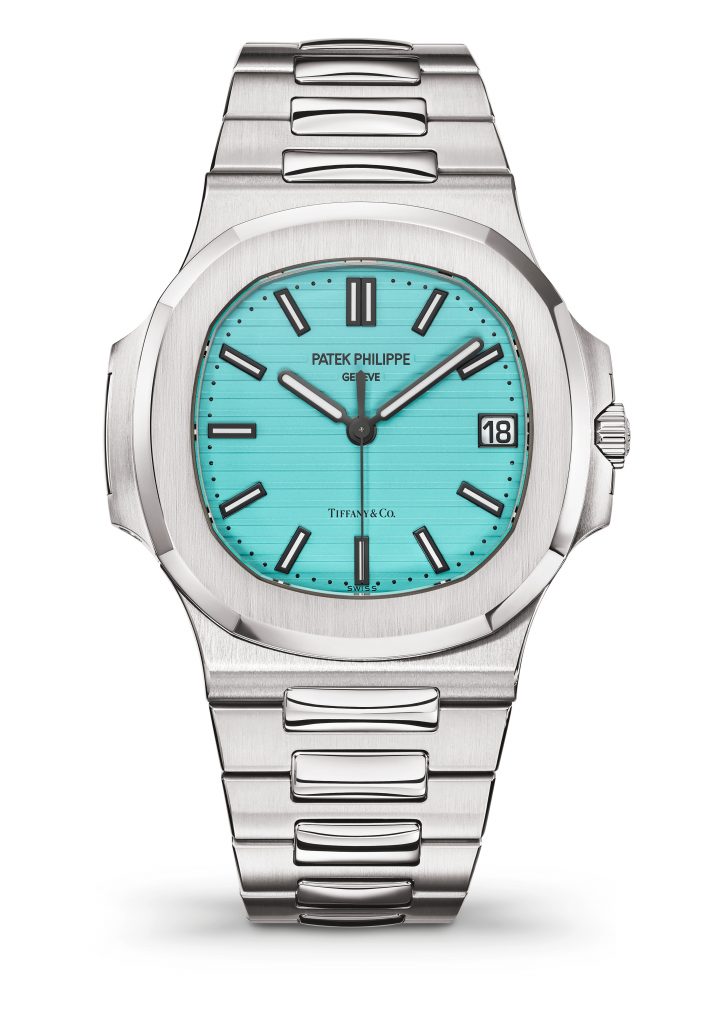 Fans of Patek Philippe likely went through a full range of emotions yesterday when the watchmaker announced a limited 170-piece edition of its discontinued stainless steel Nautilus 5711 double-signed by jewellery Tiffany & Co. The reference marks the 170th Anniversary of Patek Philippe salon inside Tiffany & Co's Fifth Avenue flagship and retails for US$52,635.
From confusion to excitement, then joy to disappointment, most fans know the chance of even seeing one of these watches in person (featuring a bright Tiffany Blue dial) is slim to none. With only 170 made and just one available to the public at Phillips in association with Bacs & Russo auction on December 11 in New York, there's no doubt it will go down in history as one of the most sought-after and likely most expensive Nautilus 5711.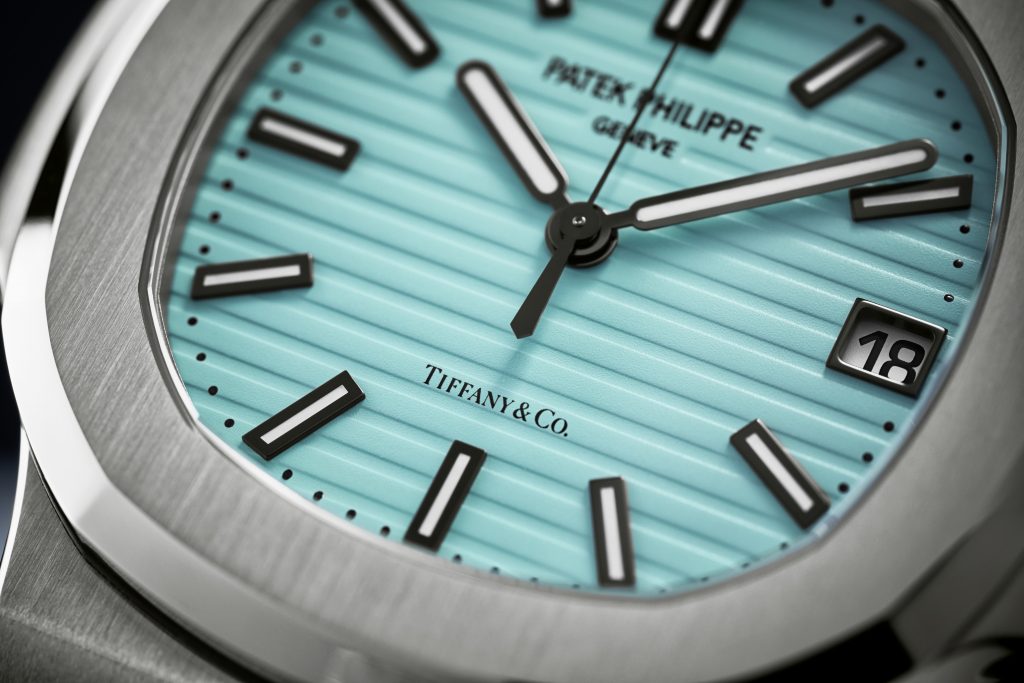 While this never-seen-before dial colour on the Nautilus makes it highly unusual, it's also a rare example of a double-signed Patek Philippe. This is by no means the first time a watchmaker has allowed a jeweller or retailer logo to appear alongside its own on a dial, but these timepieces are few and far between.
We ask Thomas Perazzi, head of watches at Phillips Asia, about the historical significance of double-signed watches and what makes them so coveted.
Can you tell us a bit about the Patek Philippe Nautilus 5711 170th Anniversary Tiffany & Co edition what this watch means to the industry and collectors?
Patek Philippe and Tiffany & Co already have had quite a few unique or limited editions of wristwatches to celebrate their partnership. For example, the Ref 5150 made for the 150-year partnership was quite sought-after among collectors. And this time, Ref 5711 is the latest to celebrate the long-term partnership between the two brands. The Nautilus is a horological icon, and we have seen huge growth and demand for any type of Nautilus wristwatch, especially the Ref 5711 that will retire next year.
Double-signed watches by Patek Philippe and Tiffany have always been sought after by collectors, and this watch definitely brings the co-signed by two brands to another level with these key elements: 170 years of partnership, co-signed by two of the most prestigious brands, the iconic Nautilus, plus the Tiffany Blue dial.
Who tends to co-sign on a dial alongside watchmakers?
The story of the watches that bear two signatures dates back to the late 19th century to the early 20th century when travelling was not as easy as it is today. Some local retailers may have had greater notoriety than some of the Swiss watchmakers they were selling. Especially for markets like the US, Tiffany & Co was one of the most reputable luxury companies. If Tiffany embraced Patek Philippe as a partner, the American collector would recognise Patek Philippe as one of the finest watchmakers. The manufacturers would benefit from the established reputation of the local retainer in a country where its watches may have had little exposure, and the retailer would be allowed to put its name on a fine and precious timepiece, proclaiming itself as an official retailer. It was a great marketing strategy for the retailers.
What are some examples of highly collectable double-signed watches? What's the most expensive that's ever come up at auction?
Phillips held a 'double-signed' thematic sale in 2019; to date, we are the only auction house that has held a dedicated sale of double-signed watches. Some of the most expensive double-signed pieces were sold at this sale.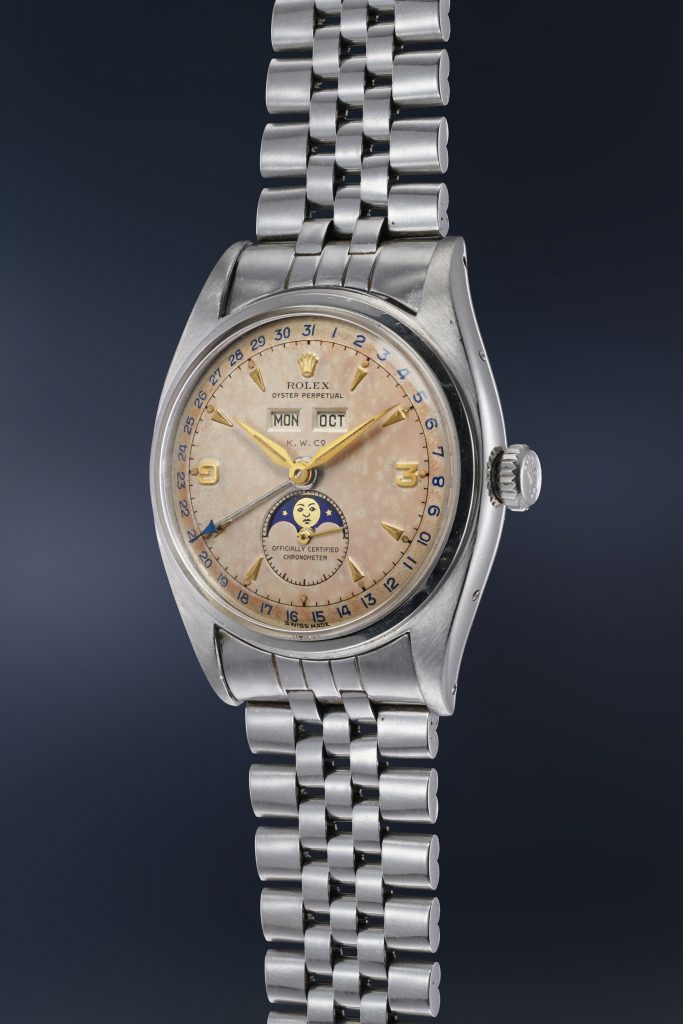 The Rolex Ref 6062 double signed [American retailer] K.W. Co sold for over CHF 1.3 million.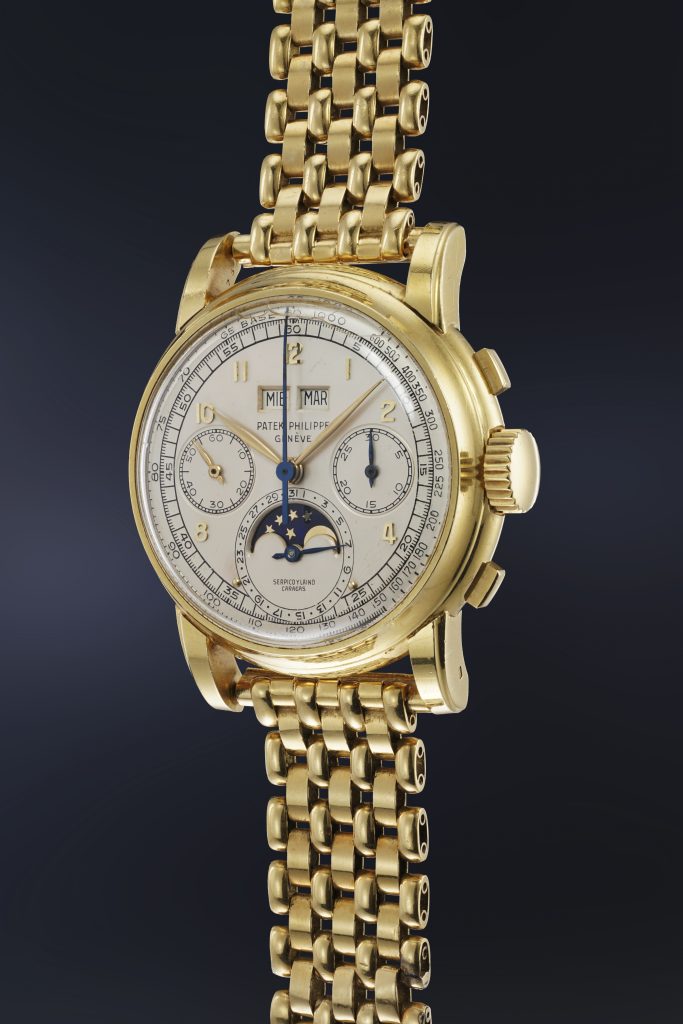 Patek Philippe Ref 2499 double signed by [Venezuela retailer] Serpico y Laino sold for over CHF 3.5 million.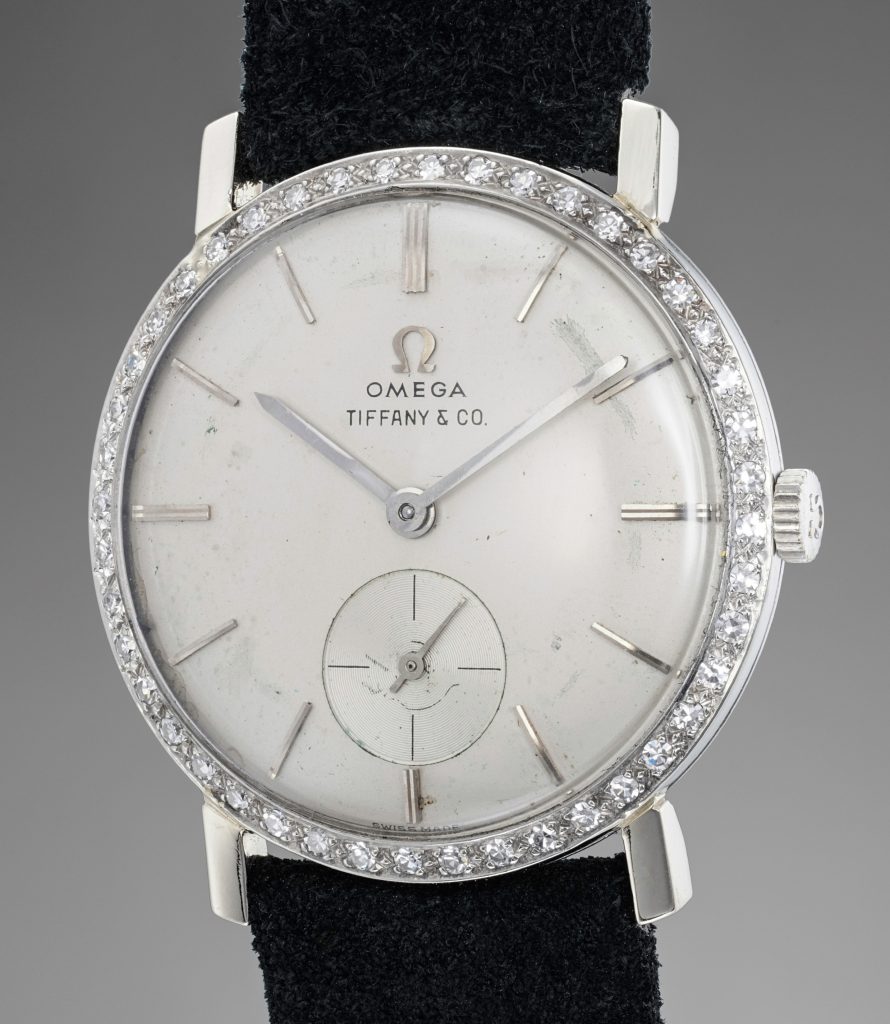 The Tiffany-signed Omega that Elvis Presley owned sold for CHF 1.8 million and set a world record for an Omega at that time. This watch is now the second-highest price of Omega ever sold at auctions.
Also see: #legendasks: What makes coloured diamonds so special?