Healing crystals: 5 precious gemstones to wear and when
November 24, 2020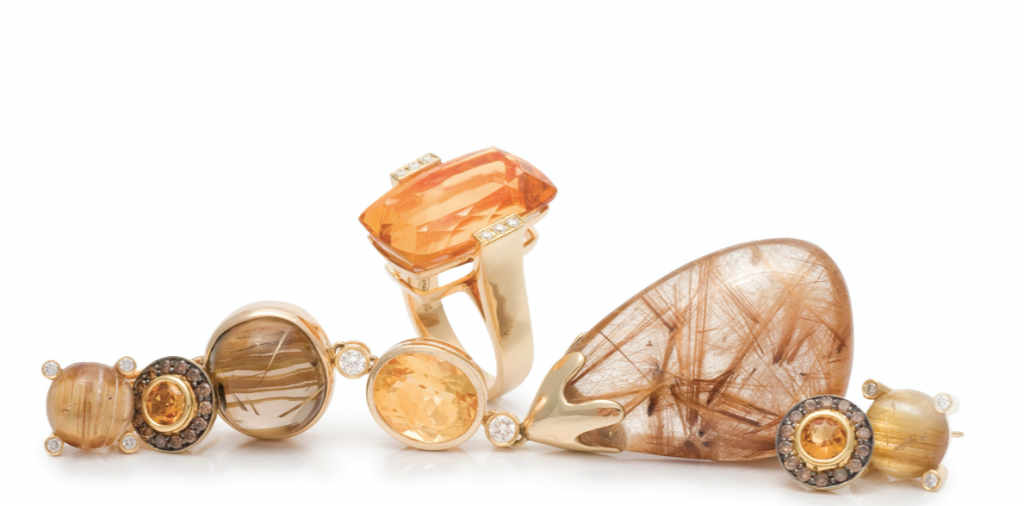 Advocates of crystal healing believe that the frequencies that these precious stones emit can bring their owners positive energy, for a variety of purposes. Depending on the stone, one can improve circulation, induce clarity and relaxation, promote self-love and help bring an overall feeling of wellbeing.
And what better way to access the healing power of crystals continuously than by wearing them? Here's a round-up of the latest designs that feature some gorgeous gems with good vibrations:
Tourmaline
Tourmaline is a calming stone that reduces fear and promotes self-confidence, creates inspiration and attracts prosperity.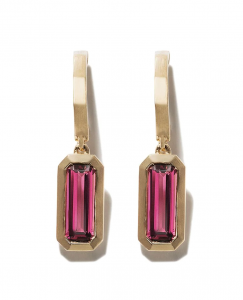 David Yurman's Novella hoop earrings are crafted from 18K yellow gold and features a pink tourmaline in the center of a twisted geometric motif.
Available at farfetch.com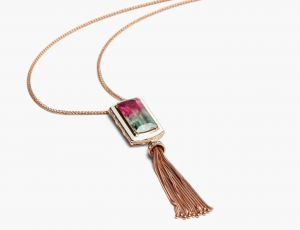 This tassel necklace from Selim Mouzannar comes in 18K rose gold. The long wheat chain holds a rectangular watermelon tourmaline pendant totalling 13.18 carats surrounded by diamonds.
Available at matchesfashion.com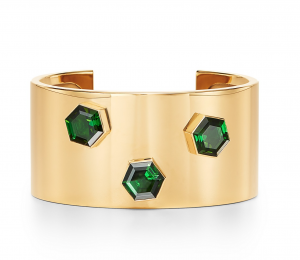 This bold 18K gold cuff from Tiffany & Co's Paloma's Studio collection is decorated with vivid green tourmalines totalling 9.40 carats.
Available at tiffany.com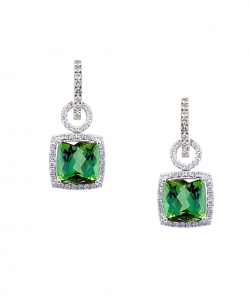 Tayma Fine Jewellery's earrings feature two green tourmalines, a total of 10.88 carats, surrounded by 96 brilliant diamonds and set in 18K white gold.
Available at taymafinejewellery.com
Rose quartz
Rose quartz is a soothing crystal that helps calm emotions and replaces feelings of negativity with hope and inner peace.
It is also known as the love crystal, bringing romance to existing relationships, increasing passion, and helps direct energy towards self-love, self-acceptance and forgiveness.
The Rose Dior Pré Catelan necklace comes in 18K rose gold with a pendant in rose quartz delicately cut by hand.
Available at dior.com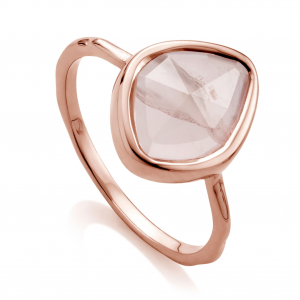 Monica Vinader's Siren rose quartz cocktail ring in rose gold vermeil on silver features a large rose quartz as the central stone, measuring 8.4 x 10.7mm.
Available at monicavinader.com
Amethysts
Amethysts are called the psychic stone, helping develop intuition and increase self-awareness. The stone is also said to be great for combating stress and inducing relaxation.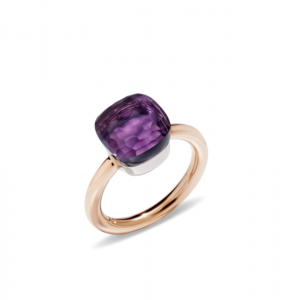 Pomellato's Nudo classic ring in rose gold with a white gold bezel features a faceted amethyst as the central stone.
Available at netaporter.com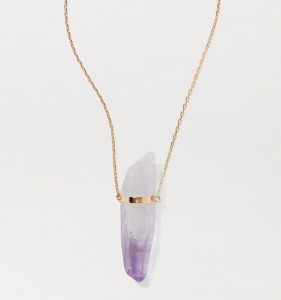 Jia-Jia Zhu's love of jewellery comes from her passion for crystals. This necklace, exclusively sold at Net-a-porter, is handcrafted from 14K gold, with a large, 42-carat Vera Cruz amethyst as a pendant.
Available at netaporter.com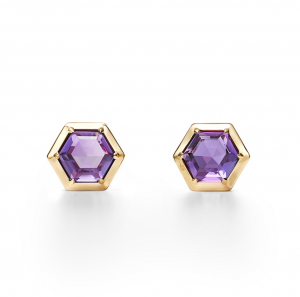 These 18K gold earrings from Tiffany & Co are part of the Paloma's Studio collection and feature a pair of custom-cut hexagonal amethysts.
Available at tiffany.com
Lapis Lazuli
Lapis Lazuli is a gemstone for truth and awareness; it is said to enhance communication skills and build confidence. The stone also helps with insomnia and stress.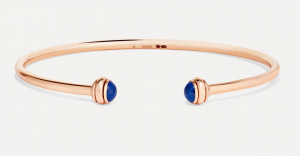 The Piaget Possession Cuff comes in 18K gold and has two lapis lazuli accents.
Available at www.netaporter.com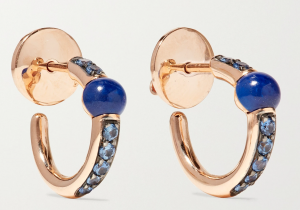 These hoop earrings from Pomellato's 'M'ama non M'ama' collection (he loves me, he loves me not) are handmade in Milan from 18K rose gold and set with vibrant lapis lazuli and 14 faceted sapphires.
Available at netaporter.com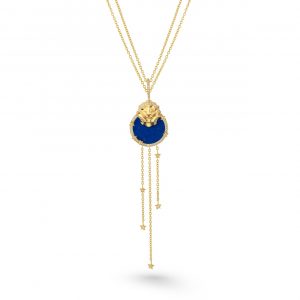 Chanel's Lion Médaille long necklace comes in 18K yellow gold with a lapis lazuli and diamond pendant.
Available at chanel.com
Dior's Rose Des Vents Necklace was inspired by Christian Dior's lucky star with eight points. The 12mm-diameter pendant comes in 18K yellow gold, with diamonds and lapis lazuli.
Available at dior.com
Citrine
Citrine offers clarity of mind, can boost energy and is also said to attract wealth and success.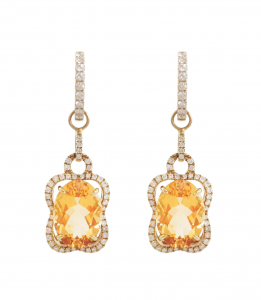 Tayma Fine Jeweller's Citrine and Diamond Drops comes in 18K yellow gold with two citrines weighing 9.95 carats surrounded by 114 diamonds.
Available at taymafinejewellery.com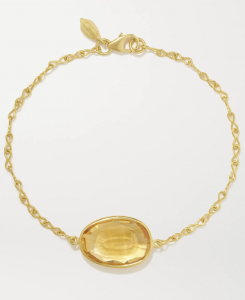 Pippa Small's bracelet features a large faceted citrine strung on a hand-cast chain in 18K gold.
Available at netaporter.com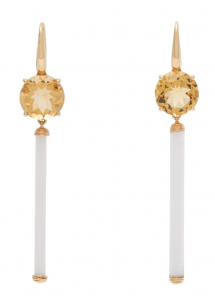 These gold earrings from Francesca Villa have a unique vintage look, with large round citrines secured in a cage setting connected to white Venetian bugles that create a dramatic drop.
Available at matchesfashion.com
See also: 5 chain necklaces to channel the 90's