The fascinating past and future of coloured diamonds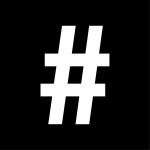 By: Gloria Fung
December 15, 2021
The Argyle mine, famous for its pink diamonds, has sparked the world's fascination with coloured diamonds for the past four decades. But, #legend discovers, the precious gems have a history that traces back centuries and a legacy that will continue to shine beyond the Australian mine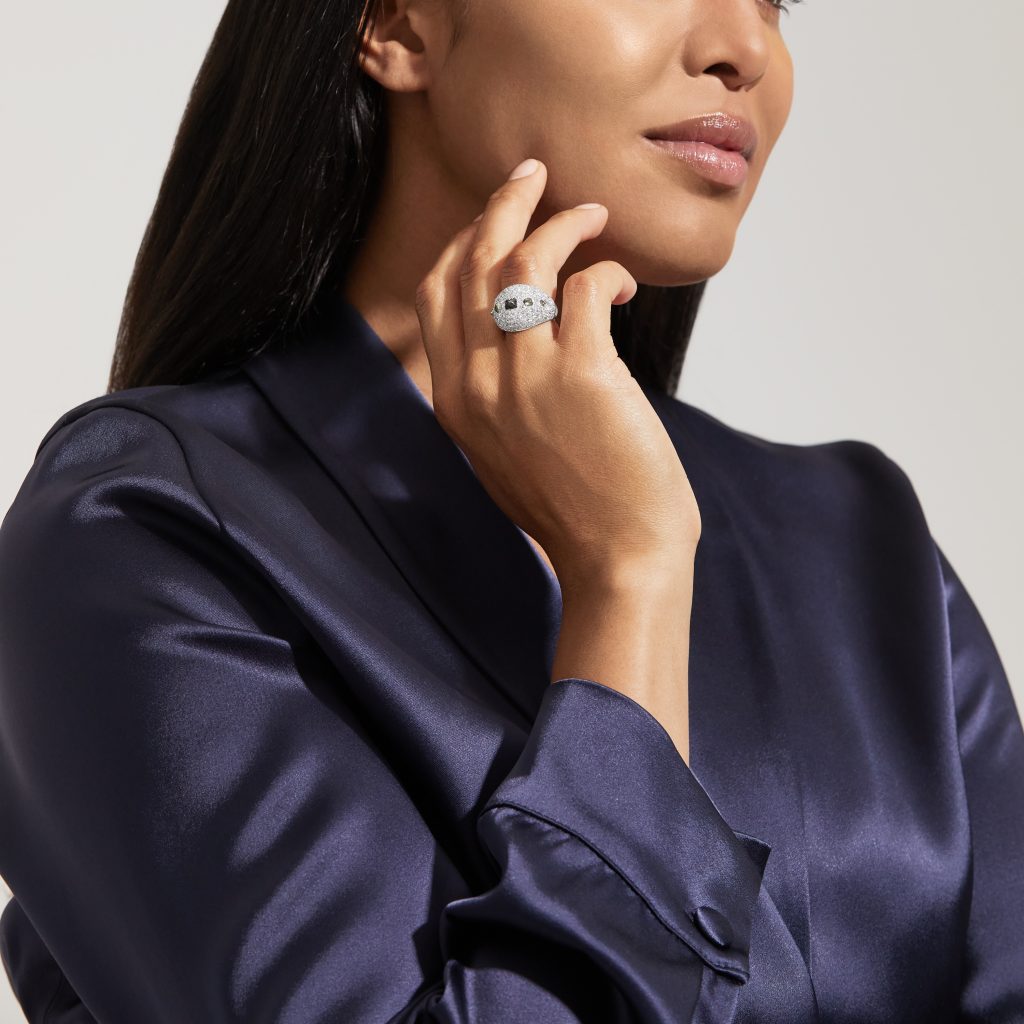 From the supposedly cursed icy blue Hope Diamond to the recently looted Dresden Green diamond, coloured diamonds are prized for their exceptional rarity and beauty.
As precious as diamonds are, coloured diamonds are even more scarce, according to Oliver Segura, gemologist and L'Ecole's scientific director. "It is estimated that coloured diamonds account for only one to two per cent of total diamond production," he says, with even fewer that are of high enough quality for the jewellery market.
Throughout history, coloured diamonds have been prized and accessible only to nobility and royalty. But as the supply of coloured diamonds changed over the years and trends evolved, coloured diamonds have come to the forefront of the jewellery world.
With the closing of the Argyle mine, Rio Tinto's operation in Kimberly, Australia, where close to 90 per cent of the world's coloured diamonds have been coming from since 1983, according to Segura, there's been speculation as to how it will influence trends and pricing going forward.
The earliest recorded use of diamonds in jewellery has rich royal history and dates back to the 17th century, says Paul Redmayne, head of private sales, jewellery at auction house Philips.
As famous as the blue, 45.52-carat Hope Diamond was, coloured diamonds did not enjoy mainstream popularity the way their colourless counterpart did. "Until as recently as the 70s and 80s, coloured diamonds were considered as the add-ons that were almost a by-product of mining for white diamonds," says Redmayne.
Also see: Qeelin: Bo Bo lends a hand to panda conservation
Segura observes the same shift in interest that until the 1980s, "Many brown, yellow or other coloured diamonds were sold by mines as industrial diamonds to be crushed and thus exploit their hardness properties."
Coloured diamonds, including the 128.54-carat yellow Tiffany Diamond most recently worn set on a necklace by none other than Beyonce in Tiffany & Co's latest campaign, are often discovered as anomalies among white diamonds.
"While pinks and blues are indeed rare, other colours such as orange, purple and green are in fact rarer"

Paul Redmayne
"Each colour owes its origin to modifications of the crystal lattice, by substitution of some carbon atoms by boron atoms for example to produce blue, or wider disturbances of the lattice by distortion, to obtain certain roses," says Segura.
Rio Tinto has uncovered some of the world's finest coloured diamonds for close to four decades at its Argyle mine. The volume of coloured diamonds during the mine's active years, while still a fraction of the global diamond production overall, had seen an increase during the mine's active years. Even so, only a minuscule fraction of the mine's production falls into the pink category. "Only less than 0.1 per cent of the diamonds mined in Argyle are pink," says Segura.
Though famous for producing pinks, blues and greens were also discovered at Argyle, which begs the question: what's the most unusual shade?
"The rarest [colour] being red and, contrary to what most people think, while pinks and blues are indeed rare, other colours such as orange, purple and green are in fact rarer," Redmayne shares.
Beyond the intensity of their hue, what sets coloured diamonds apart from their colourless counterpart is their size. "It is extremely rare to find diamonds with pure and intense colours of more than five carats in red, orange or purple," says Segura.
Their rarity comes with a hefty price tag many folds that of their colourless counterpart, says Harsh Maheshwari, executive director of Kunming Diamond, one of a handful of Argyle Pink Diamonds Authorised Partners.
"It has been cited that some medium quality pink diamonds attract prices twenty times higher than their white diamond equivalents," Maheshwari says. "The gap has been known to widen even more for higher quality Argyle Pink Diamonds."
Some of the largest coloured diamonds have set record-shattering prices at auction. Among those to have made headlines include The Sweet Josephine, which was auctioned to and named by Hong Kong business tycoon Joseph Lau in 2015. The 16.08-carat cushion cut Fancy Vivid Pink stone sold for US$28.5 million. The tycoon has a penchant for the world's finest coloured gems and also snapped up The Blue Moon of Josephine, a 12.03-carat Fancy Vivid Blue diamond, at $48.4 million just a day after he acquired The Sweet Josephine.
While these stones are literally one-in-a-billion, coloured diamonds big and small have made their way to the workbenches of some of the most sophisticated jewellers. These stones allow jewellers to add depth and dimension to their sculpted creations.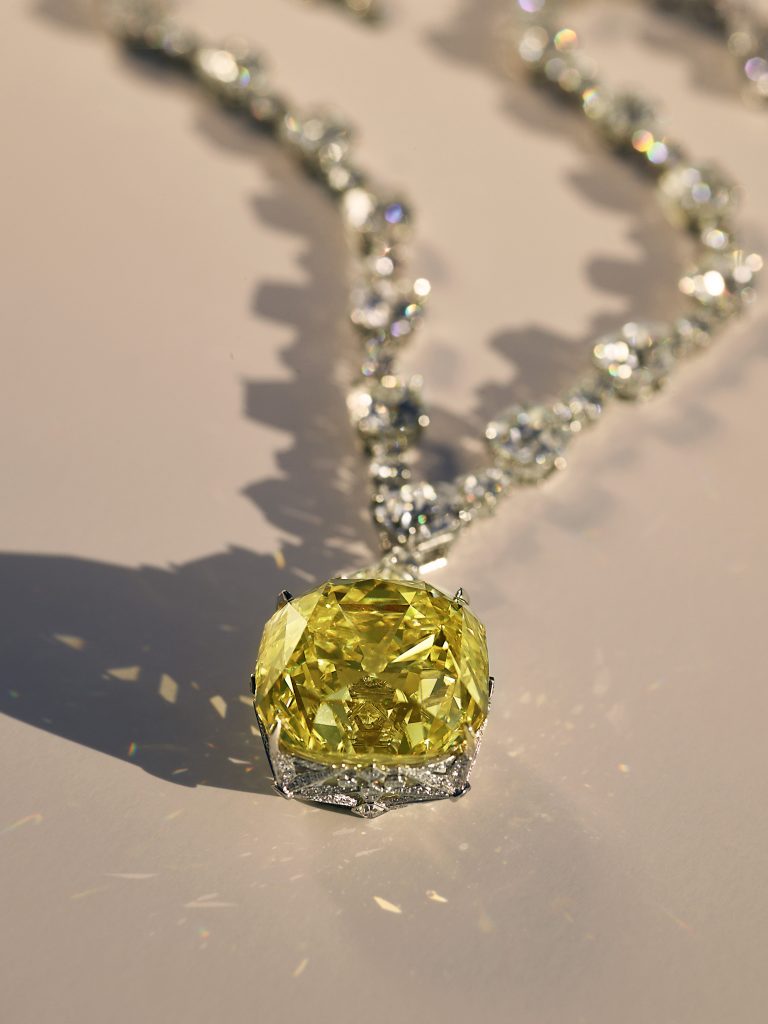 "Most Argyle Pink diamonds come below 0.15 carat. While [larger] pink diamonds often make a masterpiece statement in jewellery, these smaller "melee" diamonds are perfect for highlighting and accentuating a single centre stone," says Maheshwari.
Not one to shy away from the bold use of colours, Graff has been known to create sensational designs using coloured diamonds. From commanding solitaire designs to delicate play on setting and colour in everything from brooches to watches, the jeweller displays just how the use of hues can transform a design.
Often expressing its designs in full technicolour, Chopard frequently uses coloured diamonds to enrich its creations. Coloured diamonds have made their way to the maison's red carpet collections.
De Beers opts to use coloured diamonds in their most natural form. The Talisman collection features green and yellow rough diamonds set alongside cut white diamonds.
As the world continues to fall in love with coloured diamonds and the Argyle mine ceasing production for good, what does it mean for prices and trends? "Together with blue diamonds, [coloured diamonds] prices have certainly been consistently increasing in recent years, and there's been a lot of comment and projection about what may happen to pink prices," Redmayne says. Yet, he hasn't seen a significant spike in prices since the closure of Argyle.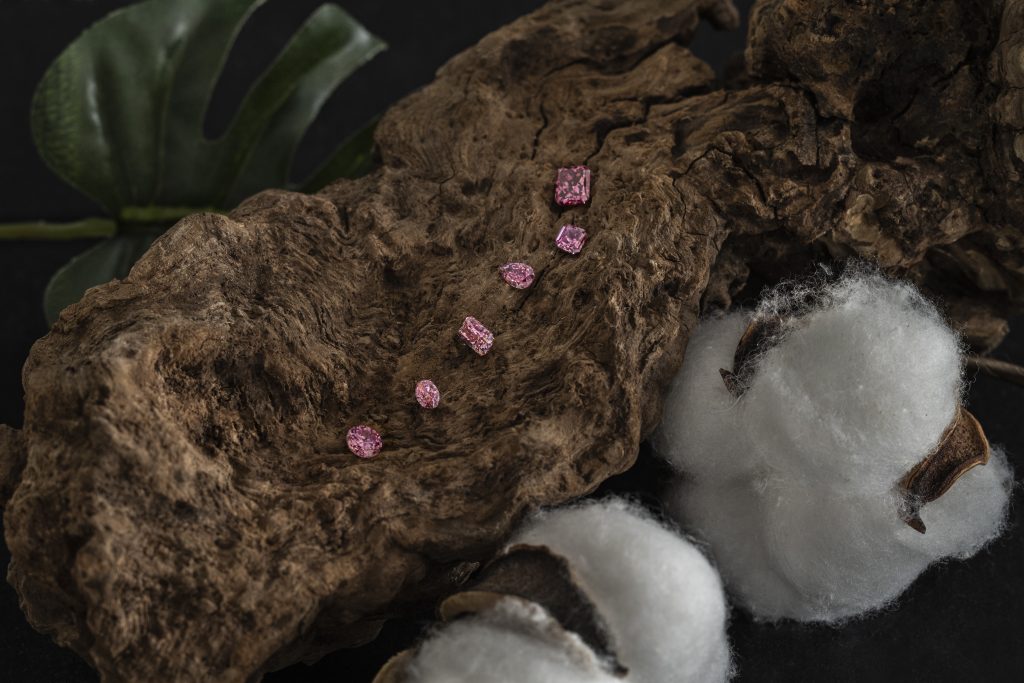 That could be despite supplying the world with the majority of coloured diamonds, Argyle isn't the only mine producing coloured diamonds.
"Coloured diamonds can be found in all mines in the world, although specific geological conditions may have favoured the appearance of certain colours in some mines," says Segura.
Where should the world look to for the next big colourful discovery? If recent activities at auction are any indication, Russia could be next. "We have recently seen some important Russian pink diamonds come to market," says Redmayne.
Discoveries have been made in the Kalimantan region of Indonesia, too, says Maheshwari. "[This region] produces some of the most alluring candy pinks known to the world, and these are scarcer than Argyle in terms of volume."
As for the future of the pink and coloured diamond market, Segura puts it best. "It is difficult to know what will be found in the mines in advance, but the pink diamond market is certainly not dead,"
Also see: #legendasks: What makes coloured diamonds so special