Bvlgari: Divas' Dream collection celebrates luxury jeweller's Italian heritage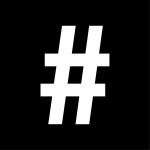 By: #legend
November 11, 2021
BVLGARI adds to the iconic Divas' Dream collection with a selection of colourful and creative interpretations of its Roman-inspired designs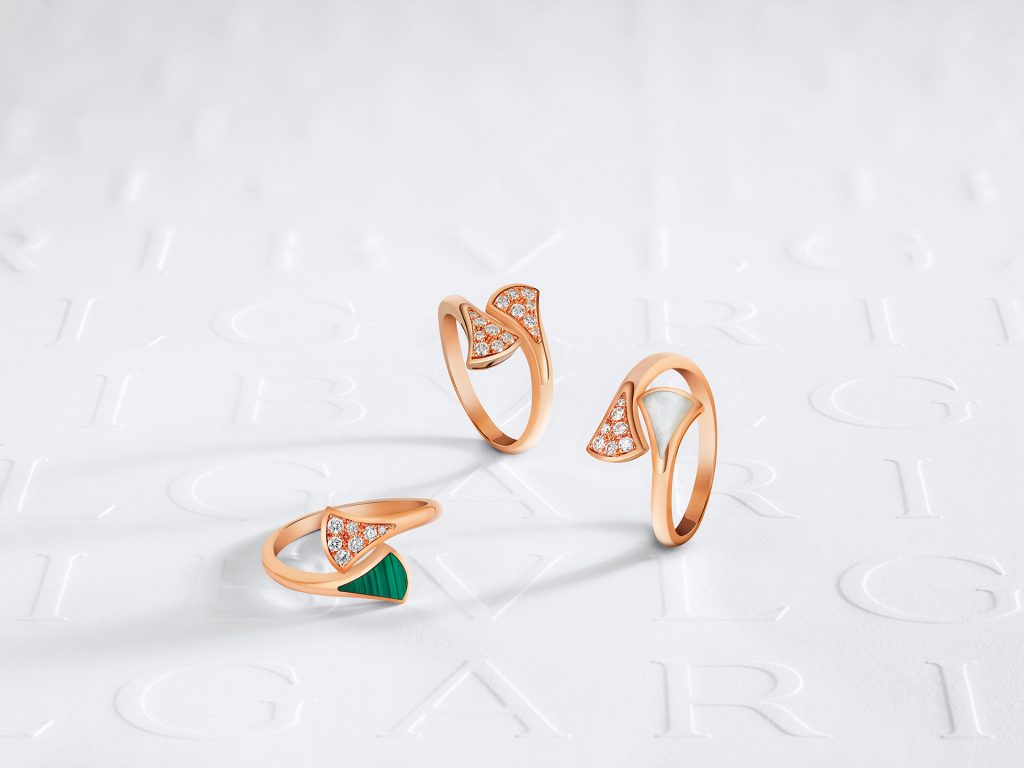 Ever since its founding in 1884, BVLGARI has been inextricably linked with the Italian capital Rome. It was here, on Via Sistina in the heart of the historic city, that talented Greek silversmith Sotirio Bulgari opened the first of several stores offering exquisite silver ornaments – which at the time were widely appreciated by English tourists coming to Rome for the traditional Grand Tour.
Over the years, and with the prodding of his sons Giorgio and Costantino, Sotirio shifted to high jewellery and the BVLGARI name soon became synonymous with exquisite craftsmanship and magnificent jewelled creations. The distinctive BVLGARI style of vibrant colour combinations, exquisitely balanced volumes and unmistakable motifs
such as the Serpenti started to emerge in the 1940s and become more daring with each passing decade.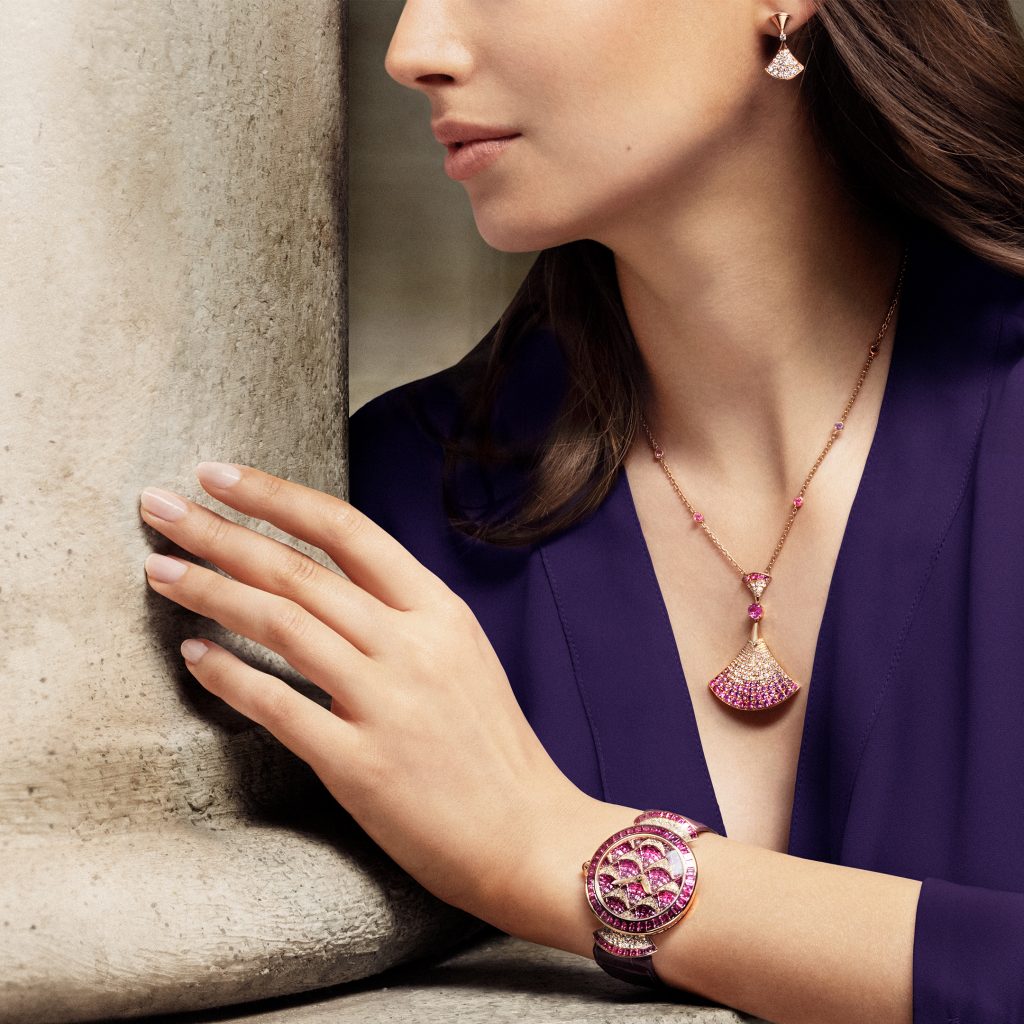 By the 1970s BVLGARI had expanded into Europe and the US, taking symbols of Rome with it everywhere it went – the brand's signature cabochon recalled the cupolas of Roman landscapes, an octagonal pendant was inspired by the city's monuments and decorative motifs, and later collections such as B.zero1 would reinterpret the shape and structure of the magnificent Colosseum. Even the lettering of the BVLGARI logo echoes classical Latin inscriptions.
In fact, the House of BVLGARI's identity is so closely tied to Rome that it has gone to great effort to restore iconic monuments and archaeological areas that need to be brought back to light – or, perhaps, rediscovered in a new light. In addition to cleaning and reinforcing the Spanish Steps and planning the installation of walkways at the sacred area of Largo Argentina, BVLGARI has funded the restoration of the polychrome floor mosaics in the western entrance gymnasium of the Caracalla Baths, which had not been visible to visitors for over 40 years.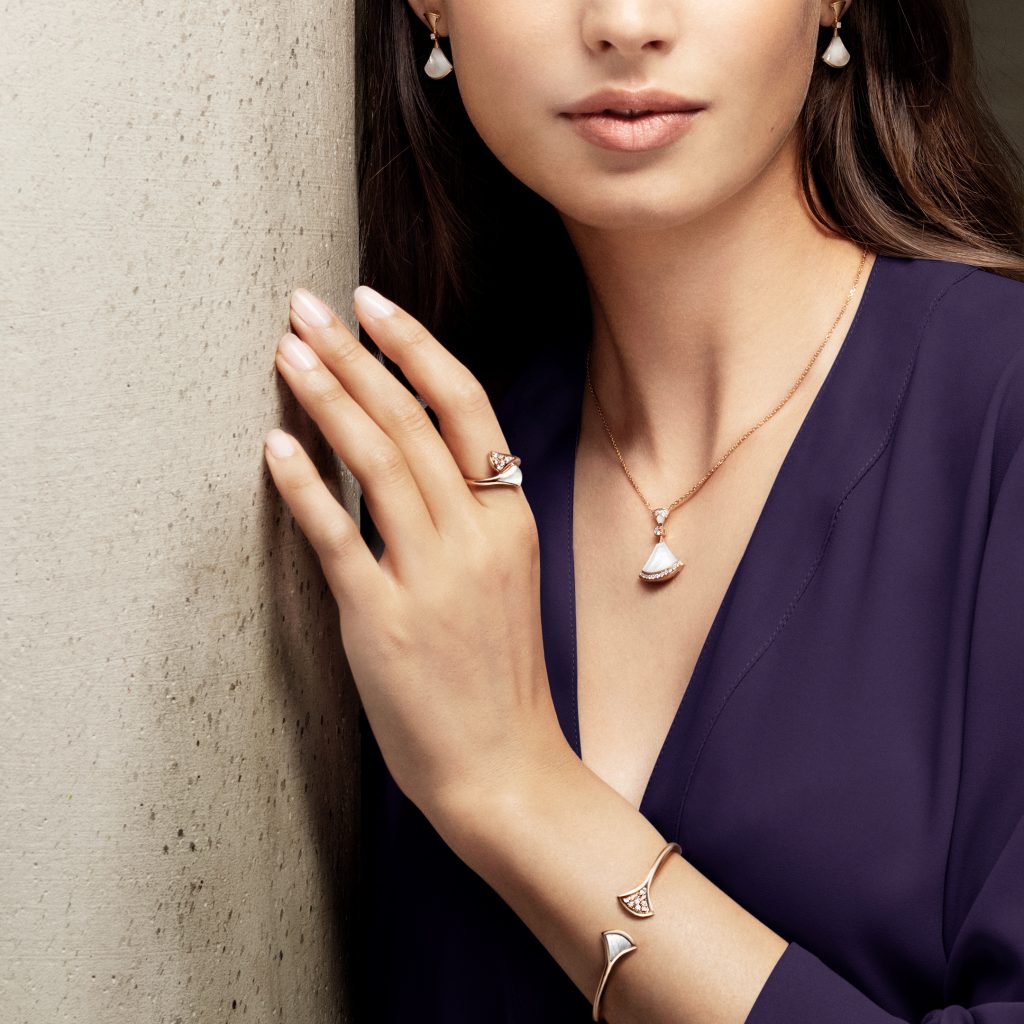 Rome's second-largest public baths – and now spectacular ruins turned popular tourist destination – date back to the early 200s and remained in use until the 530s. Their design is said to have inspired a number of modern structures, including St George's Hall in Liverpool, the original Pennsylvania Station in New York and the current Senate of Canada Building in Ottawa.
While the interiors were once filled with a lavish assortment of statues as well as mosaics depicting athletes in the columned exercise courtyards, it was Caracalla's unique flooring and its fan-shaped design that piqued the interest of BVLGARI's jewellery creative director Lucia Silvestri.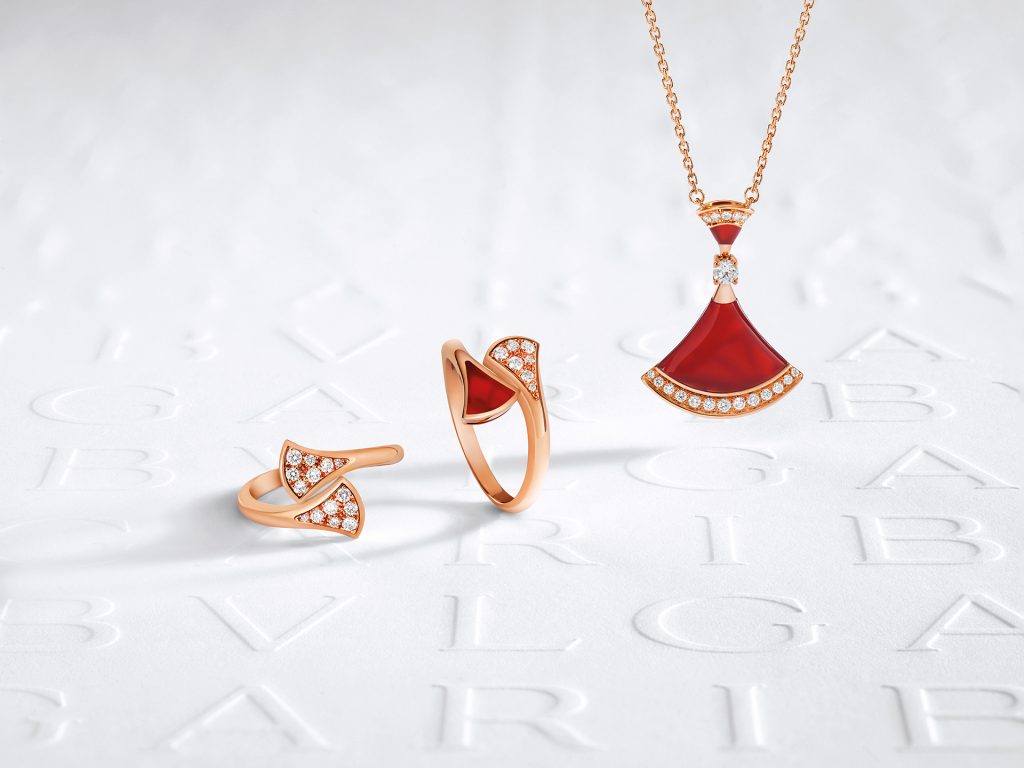 The feminine, curved shape – which also recalls a fish scale – would go on to become the basis for the bold yet graceful jewellery collection Divas' Dream. By combining Roman heritage and contemporary elegance with a dash of exquisite Italian craftsmanship, Bvlgari has paid tribute to exceptional women and modern-day divas in a wide-ranging series of rings, earrings, pendants and more.
The colourful offerings, currently seen on the beautiful and multitalented Lalisa of Blackpink, include a rose gold necklace with mother-of-pearl pendant, yellow gold earrings with malachite inserts and round brilliant-cut diamonds, and a rose gold ring with the fan-shaped motif forming petals of a flower adorned with amethyst, peridot and pink tourmaline. Each piece incorporates one or more of the sophisticated fan shape to capture the spirit of Roman glamour.
This year, BVLGARI is adding to the Divas' Dream collection with new and unprecedented interpretations of the emblematic motif as well as a rich colour palette. Highlights include an enchanting parure made of earrings and a
pendant necklace in rose gold with delicate shades of pink opal and a touch of diamonds. The versatile and easy-to-wear set is a discrete mix of decisive shapes, refined colours and an essential and timeless design, speaking to every woman's inner diva.
Also new to Divas' Dream are a rose gold pendant that contrasts the ethereal elegance of mother-of-pearl with the intense colour of rubies and a hint of diamond shimmer, and a rose gold bracelet embellished with a fanshaped malachite charm. The vibrant colours speak not only to BVLGARI's rich heritage but to the modern diva the collection is designed for.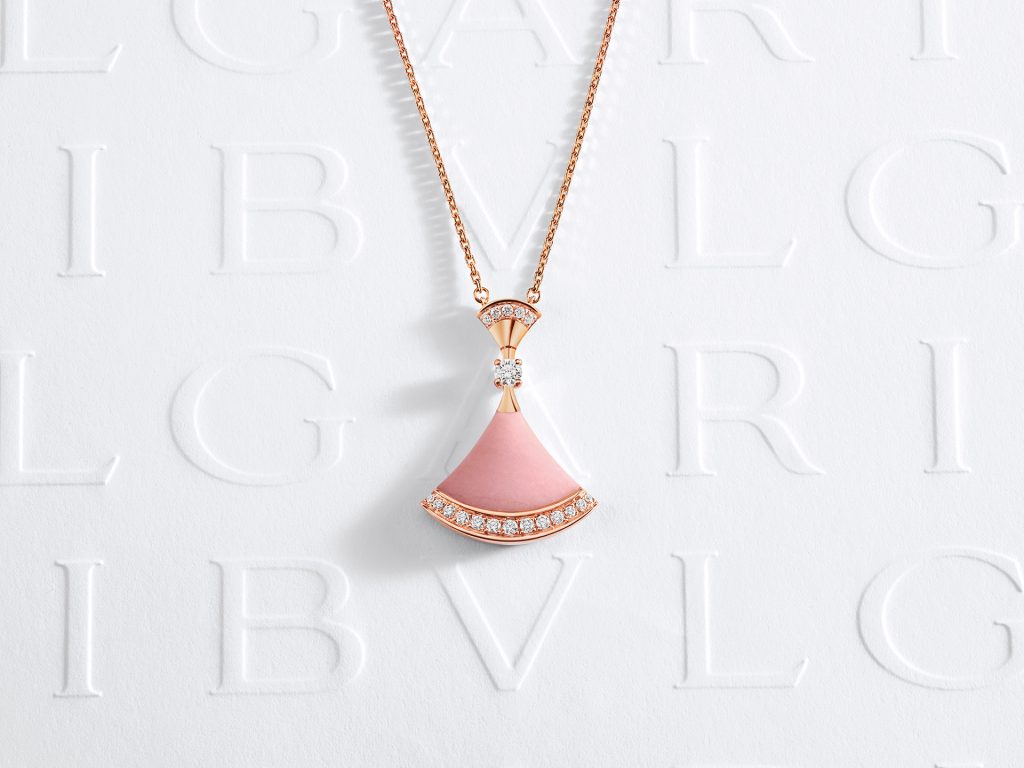 Among the more formal statement pieces that are new to the collection is a rose gold pendant necklace available with diamonds and blue sapphires or diamonds and pink sapphires. The elegant day-to-night look, with its four different colour shades at once, beautifully showcases the Italian jeweller's mastery with precious stones.
Lastly, and in an entirely new interpretation of the Caracalla mosaic, BVLGARI has introduced an openwork pendant necklace in rose gold with malachite inserts and dazzling pavé diamonds. The stunning piece, adjustable in two different lengths for a versatile wearability, is a sophisticated combination of hardstone and blank spaces that translates into an interplay between colour intensity and precious elegance.
As part of the brand's Plastic Free Policy and Manifesto adopted in 2019, the 2021 BVLGARI Divas' Dream collection debuts in new plastic-free packaging that was launched in August for all fine jewellery and watches collections – which represent about 80% of the overall packaging. Comprised of an outer shell made of 100% paper from responsibly managed forests, a core composed of wood fibre and internal parts made of 100% pure silk and natural latex from rubber trees, the new packaging allows for a savings of more than 160,000kg of plastic each year. And it's entirely chemical-free.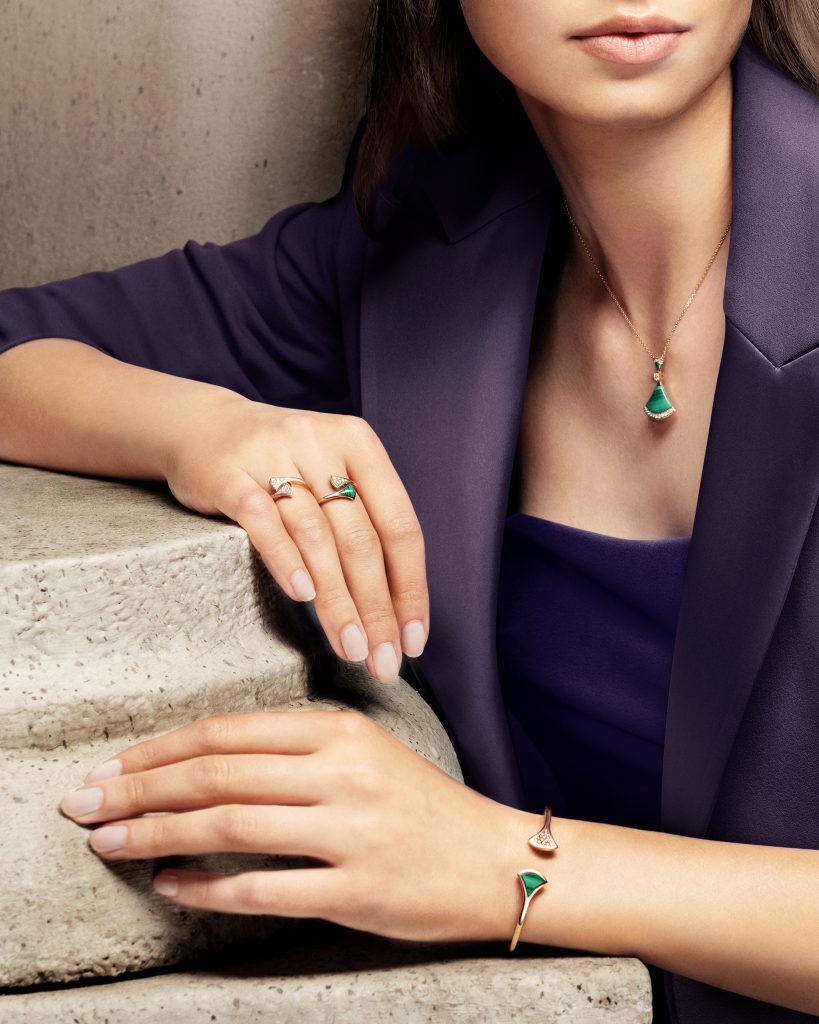 That's a 96% reduction in plastic compared to the previous packaging and a significant step forward in BVLGARI's formal commitment to minimise the use of plastic from offices to stores and production sites through an eco-design approach. The company has also committed to make its resorts and hotels plastic-free while minimising the environmental impact of their operations, from using only biodegradable laundry packaging to installing Geothermal Ground Source Heat Pumps.
There is certainly more to come, whether in the form of boldly creative new pieces in the Divas' Dream collection or further steps toward a sustainable future. But Rome, after all, wasn't built in a day.
Also see: Chiara Ferragni joins Bvlgari as global ambassador