Watch list: Austen Chu, Carson Chan and Kevin Poon on the latest timepieces to watch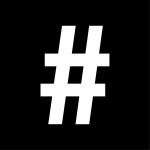 By: Yana Fung
July 28, 2021
Seasoned collector or not, the watch you wear can speak volumes. So, we turned to timepiece aficionados Austen Chu, Carson Chan and Kevin Poon to help us sort through the latest releases.
As we all know, you don't buy a watch just to own a watch. You could be acquiring the next family heirloom or choosing the one accessory that can truly set you apart from the crowd. If you're struggling with what to look for when deciding on a watch, take a page out of Carson Chan's book.
"Story and background is the most important aspect of a watch," he says. "I find it more important to understand the collection's history and importance in the horological sense."
For those of us who aren't history buffs, Kevin Poon advises making watch-buying a matter of the heart. The avid collector credits his journey with watches to "just being passionate". Whichever path you choose, Chan, Poon and fellow collector Austen Chu are sure you'll find something you love among these new releases.
Patek Philippe 5711/1A – Nautilus
"The Patek Philippe Nautilus is an icon, and has been since its inception in 1976," says Chu. So iconic, in fact, that Poon joined Chu in giving this latest version a special mention. When it was first launched in 1976, the Nautilus broke the mould for luxury watches with its material of choice: stainless steel. In subsequent iterations, the name Nautilus, a reference to the submarine in the Jules Verne novel Twenty Thousand Leagues Under the Sea, remained while reference numbers were updated. This year the cult watch gets a facelift with an olive-green sunburst dial. Reminiscent of lush greenery, the muted hue provides a sophisticated contrast to the satinated and polished stainless steel case, bezel and bracelet.
Chopard L.U.C QF Jubilee
For something more subtle, Chan points to the Chopard L.U.C QF Jubilee as the most understated watch of 2021. Straddling the line between modern and vintage, the calfskin leather strap complements the blue and grey colour palette of the sector dial for an effortlessly timeless look. We can imagine Gregory Peck wearing a watch like this in Roman Holiday. As the name suggests, this new creation celebrates Chopard Manufacture's 25th anniversary. With only 25 pieces available, it may not be the easiest to come by for casual watch wearers. But experienced collectors will know its milestone achievement as the first L.U.C stainless steel timepiece to be certified by the Fleurier Quality Foundation.
Audemars Piguet Royal Oak "Jumbo" Extra-Thin
The current trend amongst our watch lovers seems to be going green, with this new Ref. 15202 with a smoked-green sunburst dial also making the list. "Not only is the 15202 an homage to the paradigm-shifting Royal Oak released in 1972, but it's a testament to timeless design and the evolution of it," Chu says. Hailed by its creator as the masterpiece of his career, the Royal Oak distinguishes itself from its peers with its octagonal bezel fixed by eight screws. Chu's favourite of all the 15202s, this smoked-green dial version is noticeably darker than the Patek Philippe 5711 but the sunburst design gives it a luminosity and brightness that lifts the entire watch.
H. Moser & Cie Pioneer Centre Seconds Mega Cool
More daring watch wearers may look to the Pioneer Centre Seconds Mega Cool to make a bold style statement. A marked departure from the green hues of the Patek Philippe and Audemars Piguet models, its fumé dial brings to mind azure oceans and cloudless skies at the beach. "Staring into the 'Blue Lagoon' dial instantly transports me to Bali or Koh Samui, sitting by the beach and sipping on a freshly iced coconut," says Chu, who also praises the watch's durability and practicality.
See also: Audemars Piguet reveals new versions of the Royal Oak