5 artisanal jewellery brands for men
November 19, 2020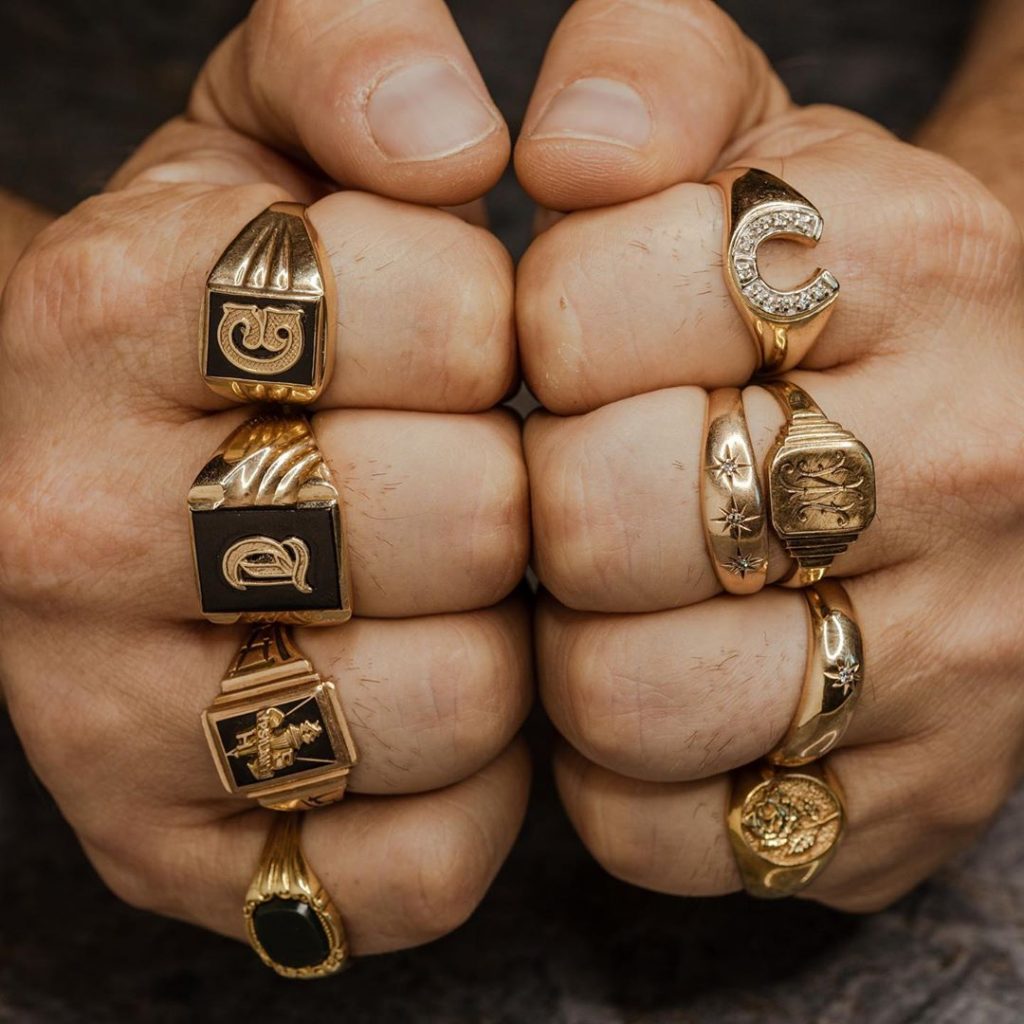 Fellow men – you've done your best to keep in shape, dress well and look good. Now, it's time to start accessorising with some rings or chains. We're not asking you to turn into Mr. T (although his confidence was certainly ahead of his time), but adding even just a single accessory by way of jewellery can go a long way.
Ready to give it a try? Check out these up-and-coming artisan jewelers who can help you turn up the style factor to 11.
13 Lucky Monkey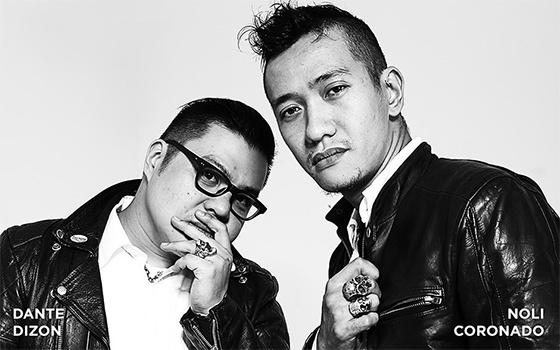 If you're expecting fine jewelry with 13 Lucky Monkey, then look away. Theirs is a line of bespoke biker rings that break the usual norms of jewelry: unpolished, rough-hewn, some even featuring traces of the artisan's fingerprints. But to founders Dante Dizon and Noli Coronado, these aren't imperfections, rather addition to a piece's authenticity and beauty.
Every piece that comes out of their workbench in Manila reflects their passion for motorcycles and the kustom kulture surrounding it: the music, tattoos, religious iconography and even superstitions – hence the depictions of skulls, ape and Illuminati Eye in their unique designs. This makes the rings more than just an accessory, transcending to a wearable sculpture that will define you as a no-nonsense, bad ass guy not to be trifled with.
13 Lucky Monkey is available in Dover Street Market and also produces cuff links, belt buckles, hooks as well as women's accessories.
Castro Smith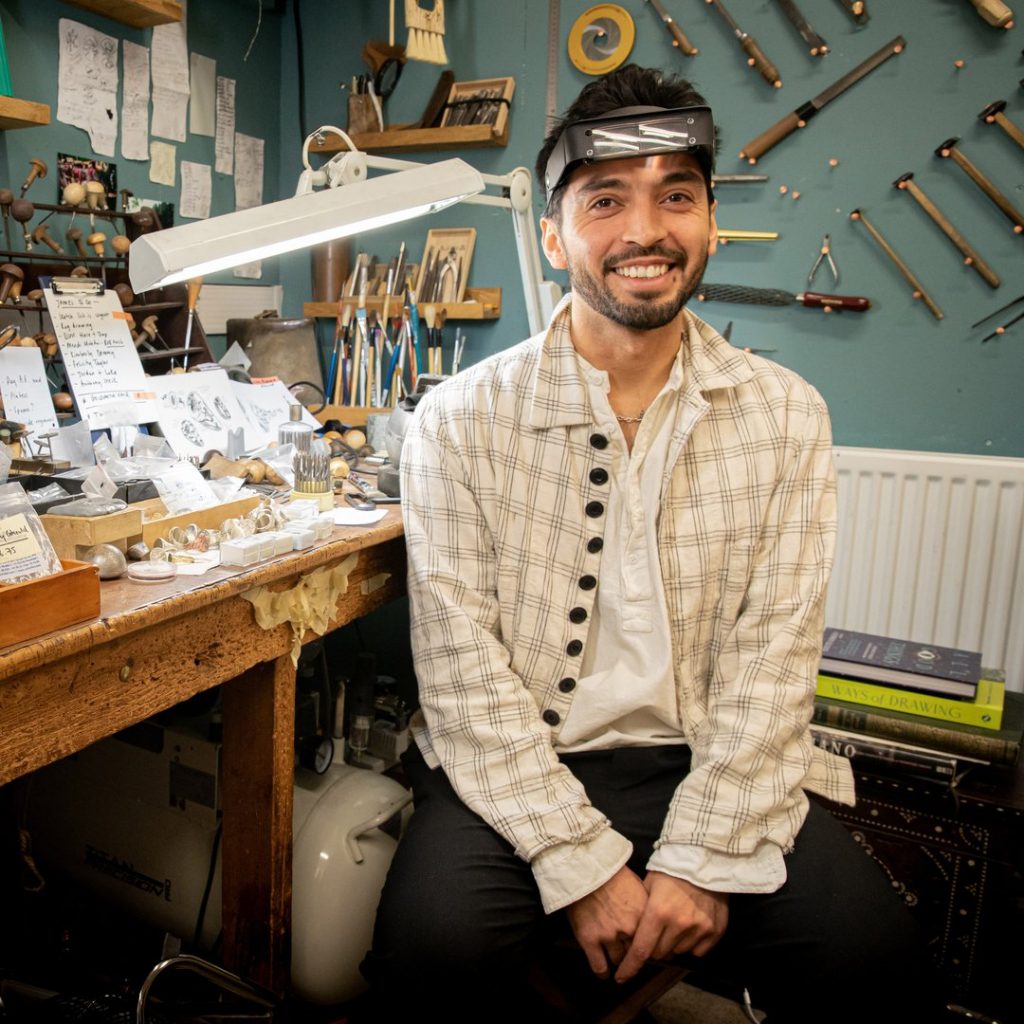 Signet rings are now cool again. Owing to its stylish portrayals in movies such as The Kingsman franchise, the popularity of this ring style has elevated it as a worthy accessory to the discerning sartorial style of gentlemen. And there's no better man to approach for your unique signet ring than Castro Smith.
Smith's designs feature a very detailed, illustrative style inspired by his love for history, myths and creatures. His Sirens Ship signet features detailed engraving of a buccaneer ship that looks straight out of a Robert Louise Stevenson novel. While traditional signet rings features an engraved design on top (to create an impression), Smith's takes his engraving around the whole piece to extend his canvas and create a unique aesthetic look. He also experiments with different European and Japanese techniques to continue to push the boundaries of engraving. Smith's pieces can be found in the famed Dover Street Market and also accepts bespoke commissions. 
Learn more at Castro Smith
Kingdom Jewelry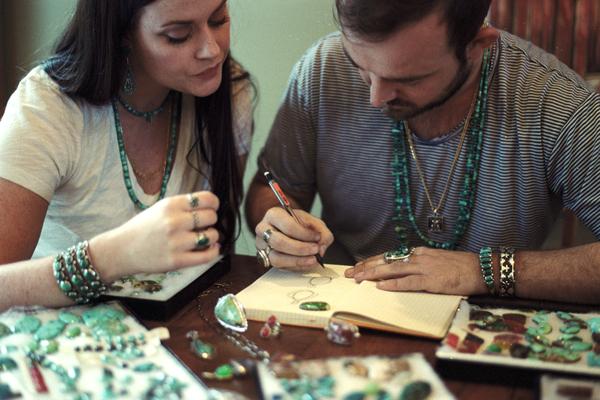 Looking for positive energy? Then pick up some turquoise pieces from Kingdom Jewelry and get that all-important luck while at the same time adding that much-needed flair to your monotonous daily wear. Some may think that this stone is kitschy, but when set against a chunky silver ring or leather band, it instantly gives your outfit an edge with a unique, vintage look.
Working out of Vancouver, Natasha Peck and Dylan Lee launched the brand in 2014, merging their twin obsessions for unearthing antiques and stones. What they created is a fine purveyor of aesthetic Americana that goes beyond being just an accessory but as a declaration of self-expression. In addition to their ready-to-order pieces, Kingdom Jewelry also carry a wide-array of vintage jewelry.
Learn more at Kingdom Jewelry
Bandido Jewelry
Based in Lisbon, Bandido Jewelry creates alternative pieces that makes no apologies for its heavy influence of the macabre. Each alt-fashion piece is lovingly and patiently hand-crafted by Ines Henrique and showcases her influence from various art movements including Gothic, Art Nouveau and Art Deco. She also adds in a dark twist, some pop culture and what materialises is a piece that is simultaneously mysterious, post-apocalyptic and melancholic. This is the perfect pairing for your gothic or steampunk ensemble. Apart from regular rings and signet rings, Bandido also carries claws, pendants and cuff bracelets.
Learn more at @bandido_jewelry
Dual Flow
Conceptualized by Takahiro Sugiyama, Dual Flow has always sought to fuse two binary views into his designs such as life and death, spirit and matter, the past and the present. This philosophy bleeds into Takahiro's extraordinary creations, blending traditional Japanese motifs with tribal totems and finished with lost-wax casting to create a matte texture that better highlights light and shadows An example of his eye-catching design is the hand-crafted Oni ring that features Sugiyama's exquisite carving skills and raises this typically grotesque create to a work of art. Dual Flow is available online from the famed artisanal silversmith shop Horikiri.
Learn more at Dual Flow
See also: First look: Louis Vuitton Pre-Spring 2021 collection