At just 22 years old, Jeannie Ng is already well on her way to becoming Hong Kong's next big star. The model, actress, singer and influencer talks to Alex Loong about hopes, dreams and her one near-death experience
At first glance, Jeannie Ng looks like a typical university graduate on the streets of Hong Kong, but the fresh-faced 22-year-old is in fact one of the rising stars of film, TV, YouTube and social media. Besides appearing in music videos for Tyson Yoshi (Something, 2020) and Ian Chan (DWBF, 2021), Ng has acted for YouTube channel Trial & Error and was one of 20 women picked by ViuTV to perform in its miniseries YOLO, which documents the station's five-year history.
Despite such success at a young age, Ng is continually working to improve herself. Having graduated with a degree in creative media from City University of Hong Kong, she says she feels self-conscious about her lack of experience compared to industry peers who graduated from the Hong Kong Academy for Performing Arts, the school she originally wanted to attend. So she practises her craft whenever and wherever she can, and her time on our set is no exception.
Clad in a black Louis Vuitton black dress and the brand's bold Tambour Street Diver watch, Ng imagines herself as a mermaid emerging from the depths of the sea. Within minutes, she has delighted the crew as she acts out her chosen character. When we sit down for the interview later, it's obvious Ng – still bearing a slick of orange eyeliner – knows how to have fun. She's not yet the closed-off, media-trained celebrity and is happy to talk about everything from the benefits of YouTube mini-dramas to making her own music. After hearing her stories, there's no doubt we'll be seeing a lot more of Ng in the years to come.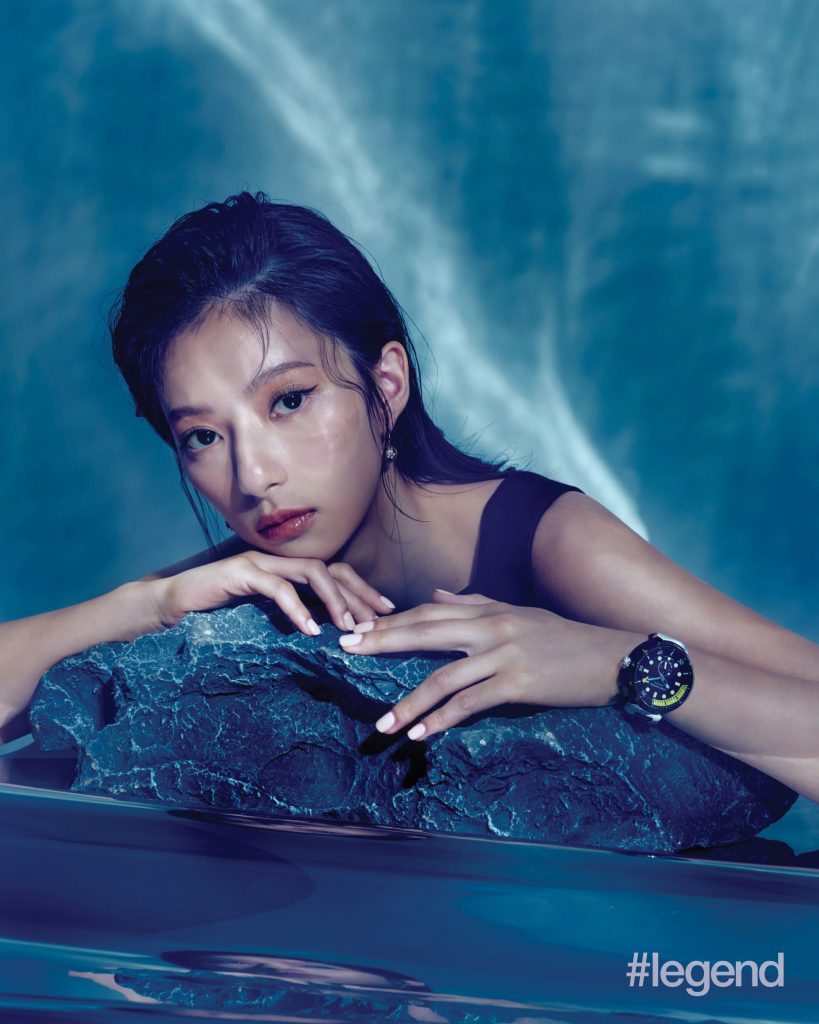 In the last year, you've appeared in ads, TV shows and music videos, and gained hundreds of thousands of followers on Instagram. How has your life changed?
The biggest change has been transitioning from a shy girl to a confident woman in front of the camera. I've loved performing and making faces since I was young, but never felt self-assured in the spotlight. The more ads and shows I do, the more recognition I get and the more confident I feel. Because of that, I'm more fearless and take bigger and bolder steps.
What has been the reaction from family and friends to you pursuing acting and becoming a famous influencer?
My friends from school weren't surprised because they know I like to perform and impersonate lots of characters. But my family's reaction was quite the opposite. They were shocked and didn't like me getting into the entertainment industry, because they would prefer me to live a stable and simple life rather than attracting so much attention. However, they're becoming more open to it as they see me starring on shows and appearing in ads.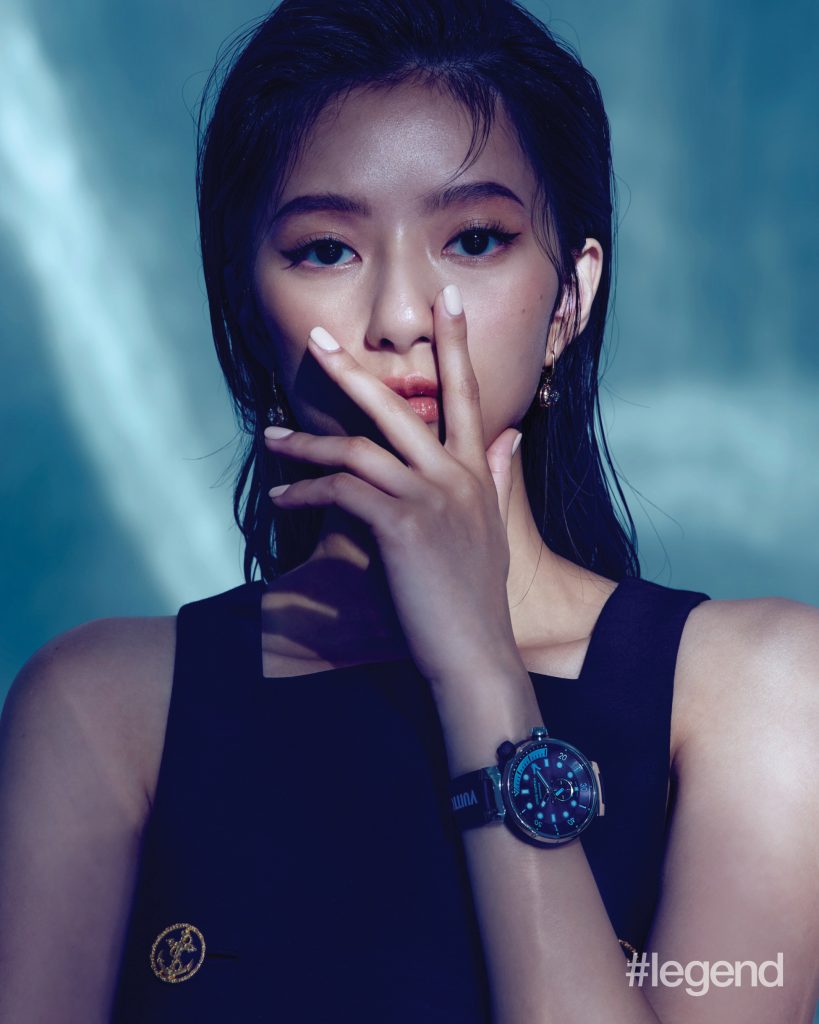 How were you able to turn a childhood interest into a career many teens would dream of pursuing?
Honestly, it's about opportunities and timing. I had no idea how to get into this industry when I was really young. The only way I knew was to participate in the Miss Hong Kong competition. But one of my friends, who's a director, invited me to star in his small project. It was fun and ever since then more invites from different projects have come along.
What have you learnt about yourself through working in the entertainment industry?
I have fairly high expectations for myself, but I have learnt that there are a lot of things out of my control. This frustrated me at first, like when the characters that I wanted to portray or the outcomes were not what I had anticipated. I have learnt to find balance through more experience.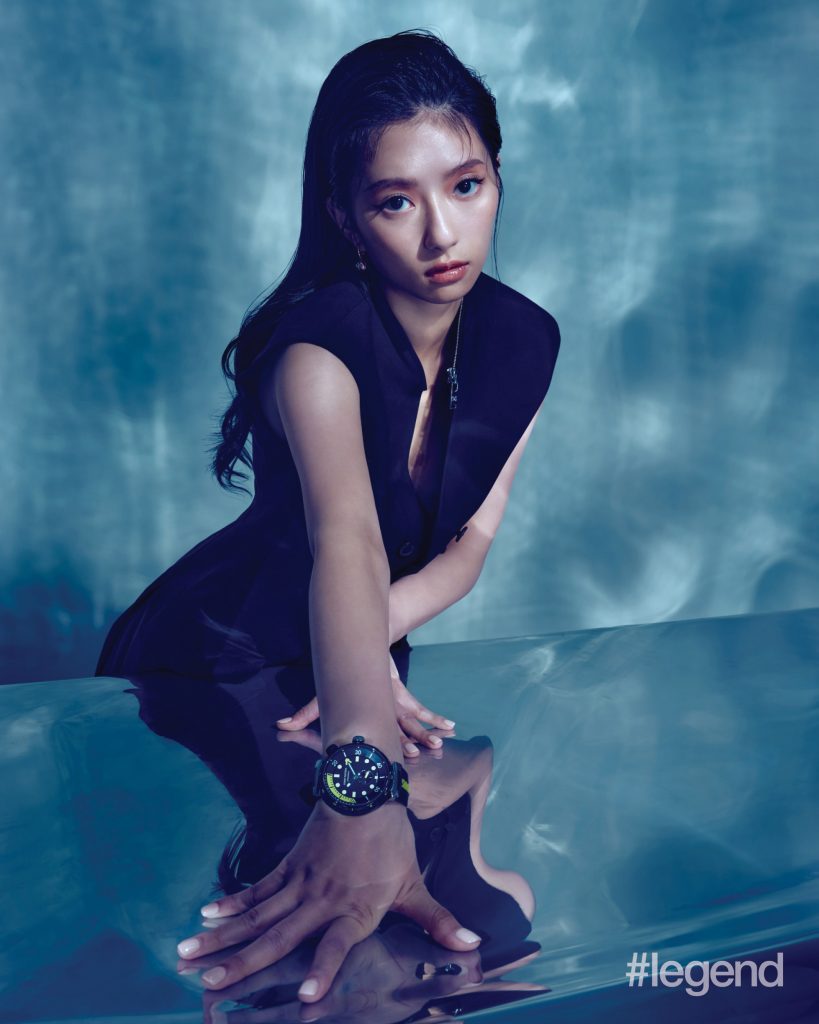 You've said that many people's first impression of you is that you look like Jennie from Blackpink. What is the biggest misconception about you and what do you want people to see instead?
At first I felt so flattered [by the comparison], of course. But after a while, realising that people were just comparing me with other entertainers based on appearances, I was a bit lost. Then I began to hope that they will see me for who I am once I do more significant personal projects. I feel pretty hopeful about that. I want people to see the different sides of me.
How did you feel about not attending the Academy for Performing Arts and instead going to City University? If you could do it over again, what would you do?
Looking back, it's really a big regret. I submitted the application [for APA] and finished all the steps, but didn't go for the interview. I still got into this industry after all, so I think it doesn't matter now. Nonetheless, from what I've experienced, I would certainly go for APA due to the fact that the students don't need to start from zero after they've graduated.
In my case, I've learned a lot about pre- and post-production. I've learnt how to be smart on set and not to cause any troubles. And I learnt to be swift. All of these are very practical skills, as well as being essential as an actress.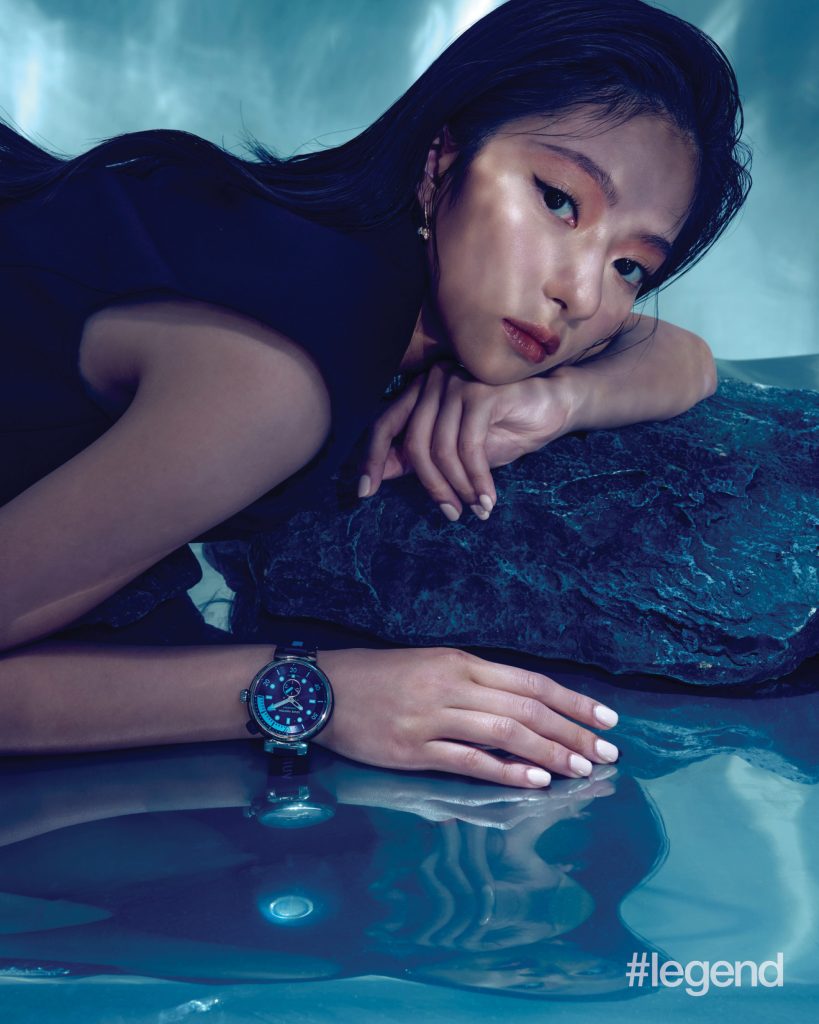 How do you think YouTube has changed the film and television landscape? Is it more competitive?
I think the biggest difference is that YouTube has more choices and freedom in terms of creativity. It has fewer restrictions and I can really present my own thoughts on the platform. Films and television are more competitive but I love them more. I'm at my best when I'm acting and taking on a character.
How many characters have you portrayed so far? And what kind of acting training have you had?
Not many so far. But I love to substitute myself for the characters in stories to make them more realistic. I believe that's my instinct, which is to act with empathy for the characters I'm given. For example, how I portray myself is based on my outfits. If I'm wearing a dress, I'll act like a lady. But if I'm wearing a puffy floral skirt, I'll become a frail little girl. That's how I train myself to interpret different characters. I learn from my elders as well. For example, when I was just starting out, I wasn't comfortable posing for still shots. My uneasiness made my poses so rigid. But then someone taught me to loosen up and treat the shoot like an acting job, to make up a character and come up with a storyline.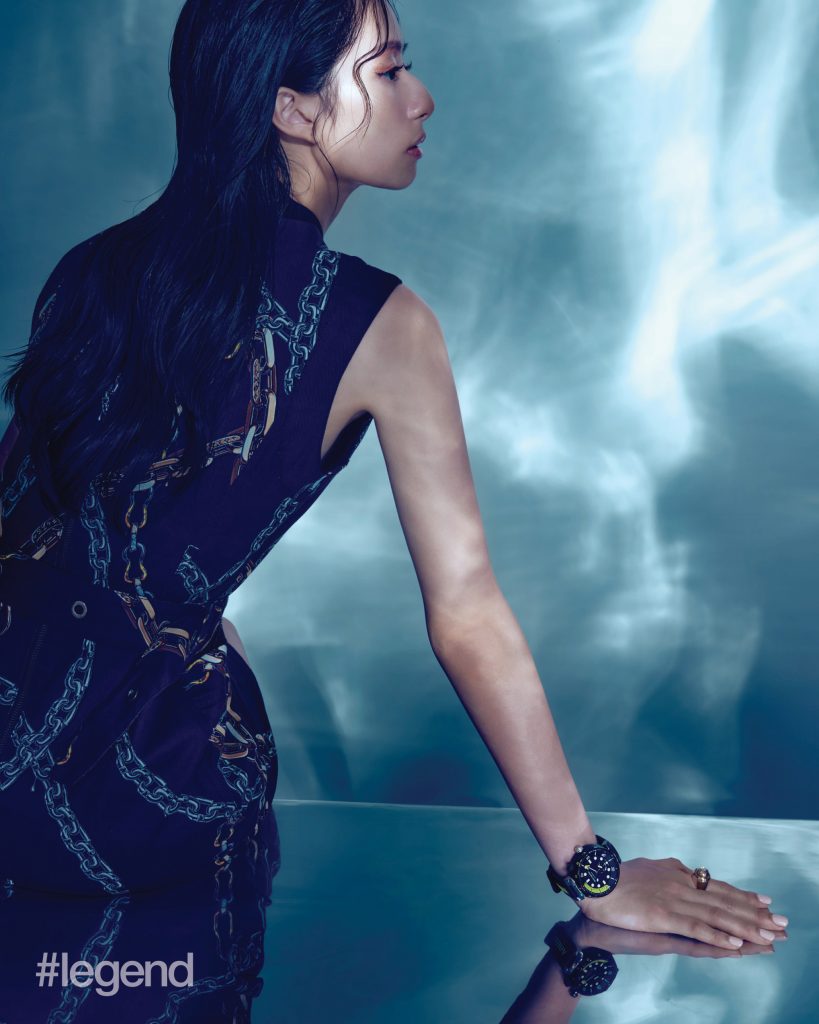 So what was your character for the #legend photo shoot?
A pensive stranded mermaid, just washed ashore like Ariel (from The Little Mermaid).
Are there any particular types of movies or characters you really want to try?
I'd love to do a character like Black Widow, or any "special agent" movies or shows. I'd be excited to play a badass villain, because I've always been cast as the good girl next door and would appreciate the contrast.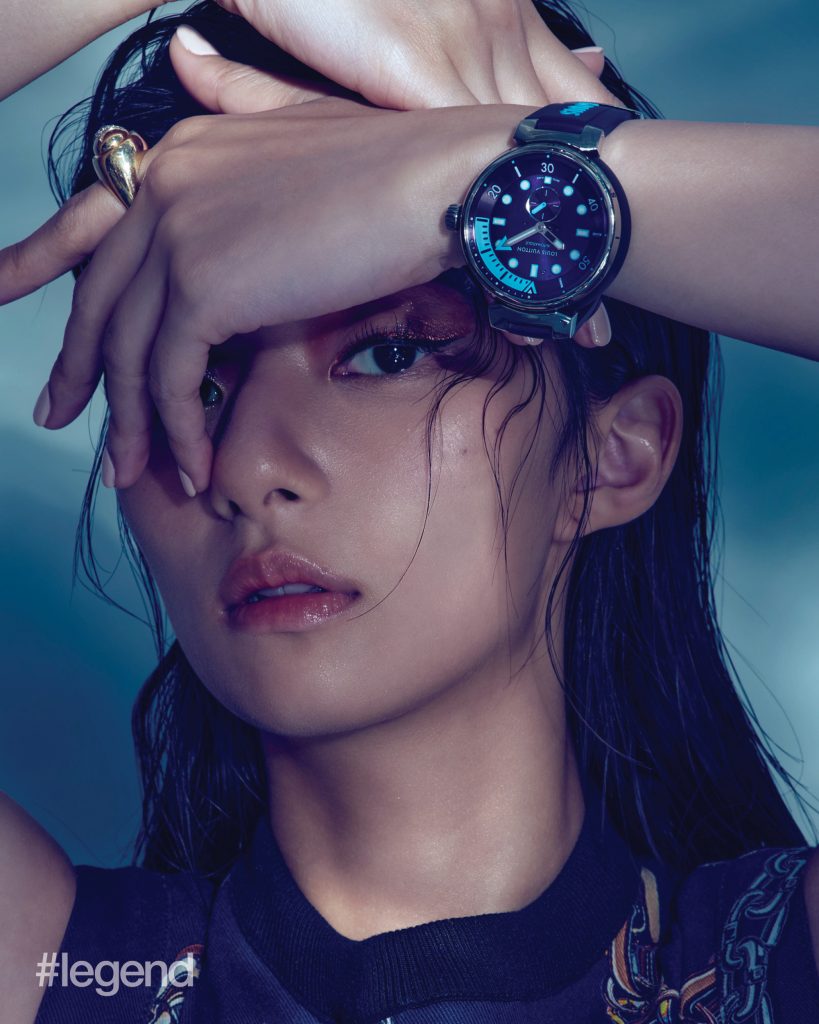 What was it like joining ViuTV?
I never thought I'd have a chance to join ViuTV. When I was approached by them, asking if I was interested in casting for a show about a girl group, there wasn't much in the way of information. I hung back a little when I knew I needed to dance – because I don't actually know how to dance – so that was quite a stressful week. I just needed to stick with it and thankfully it turned out okay.
What is the most YOLO thing you have ever done?
It was a few years back when I was visiting Mauritius. I went scuba diving with dolphins! My friends and I were out at sea with a tour guide. My goggles were a bit rusty and didn't fit perfectly on my face. So I wasn't prepared when the captain said, "Okay, let's jump!" But still I jumped and I nearly drowned! Fortunately, one of the crew heard me calling for help or else I might be dead. But I'm still grateful that I could see the dolphins. The scenery was spectacular. It made me realise the world is so big and I'm so tiny.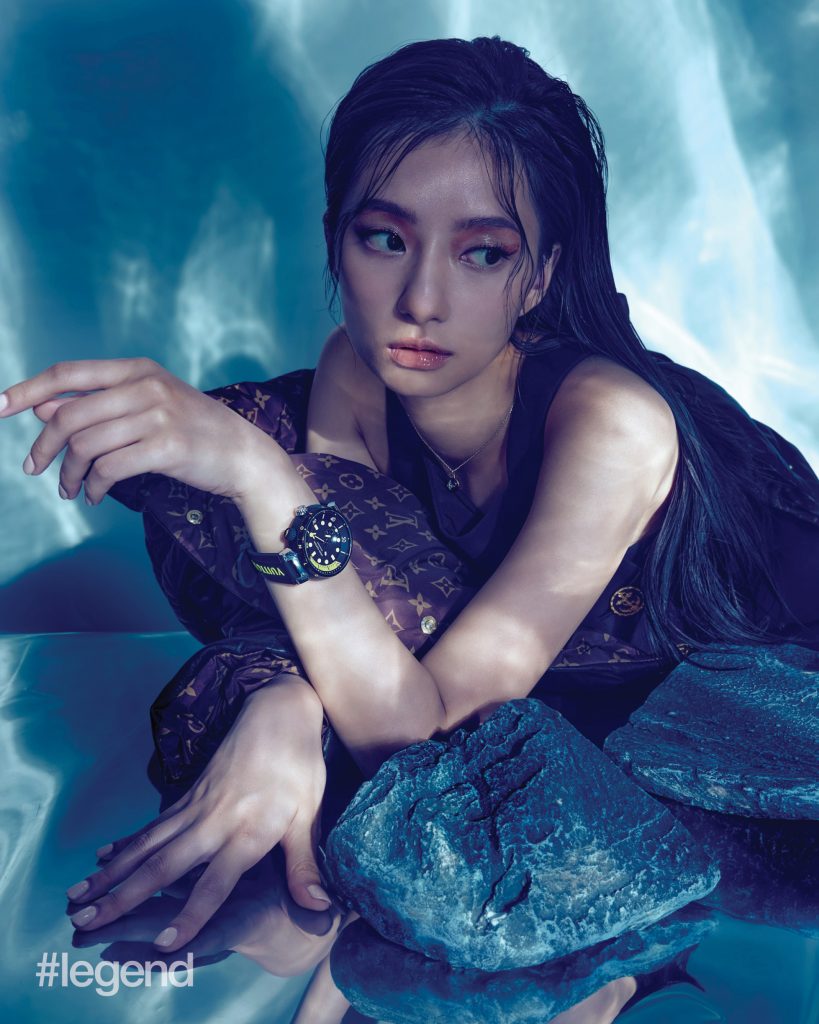 What impact do you hope to have on the world?
I don't feel as though I'm that impactful at the moment. All I want to do is make good projects. "Make people happy" is my motto right now. I just want my audience to feel content and have a sense of gratitude after they watch my films.
What about your short- and long-term goals?
I will be releasing my own music very soon. I really enjoy composing and I'm hoping to receive some good feedback. In the long term, I hope I can be a versatile artist with a wider skill set – not just singing but more well-rounded.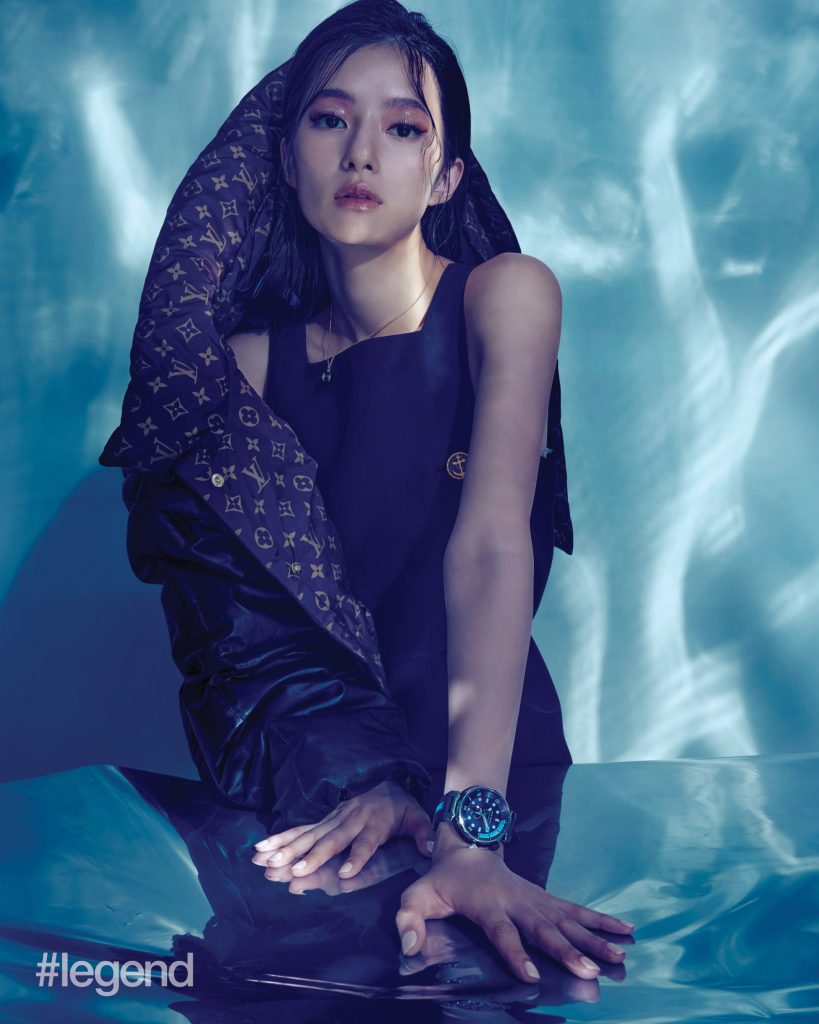 Who is your #legend?
Billie Eilish. She is super young and her unique style has had a huge impact on the music industry. She's drawn attention to the gothic pop genre more than anyone else. I really admire that. I always want to convey a message with my projects.
CREDITS
Photographer / Ricky Lo
Videographer / Lewis Lau
Stylist / Kellie Chan
Make-up / Sakura Chow
Hair / Haffman Cheng