First person: Susana Tsang on fitness, social media and Asian beauty standards
August 24, 2020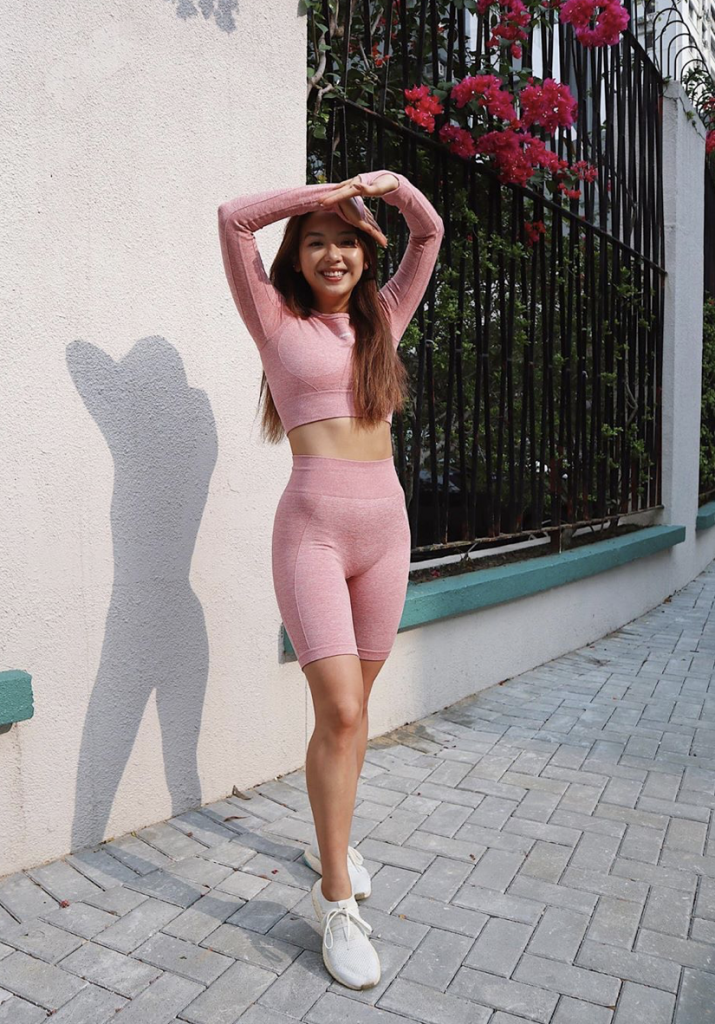 With all the extra time we've been spending on social media, it's likely that you've come across a fitfluencer (aka. fitness influencer) and compared his/her sculpted body to your own. But before you drop everything to go on a crash diet in an effort to look the same, meet Susana Tsang aka. @gogreengolean, Hong Kong fitness influencer, personal trainer and member of our #LegendSquad.
Aside from posting workout tutorials, healthy recipes and styling tips, Tsang goes against the fitfluencer norm by creating content that celebrates the human body in all its forms – firm and jiggly, on good days and bad. In her own words, Tsang shares her thoughts on staying healthy and motivated, Asian beauty standards and opening up on social media.
I never set out to be a fitness influencer… I actually made my first YouTube video to distract myself from my dissertation!
The best part about being an influencer is…helping people without knowing you did until they reach out to you with a heartfelt message.
My at-home workout routine usually consists of…full body resistance work with a bit of HIIT or abs to finish. Recently, I've been mixing a bit of pilates and yoga into my routine to calm myself down during lockdown.
My favourite workout move is…the deadlift. I enjoy glute bridges and ab workouts too.
My go-to workout playlist is… "All Out 00s" on Spotify. I like listening to tunes that I jammed to in university – I find it hard to relate to newer songs.
Motivation comes from… action. You won't suddenly feel motivated just by lounging on your sofa. Start your day by doing a few stretches or even running downstairs to grab a coffee — 5 minute actions to get yourself up and moving.
To maintain a sustainable healthy diet and lifestyle… don't put yourself through something you dislike solely because you think it's healthy. Food, in general, is good for you, so instead of looking at food as clean or unclean, focus on proportion, balance and nutrients. Cement your focus by knowing your "why's": Why do you want to live healthy? Why is this important to you?
My go-to healthy recipe is…my own version of Oyakodon.
I've struggled with my body image…and I still do. I'm sure it's something we all stress about from time-to-time, whether consciously or unconsciously. It's natural to compare yourself to others when you feel insecure, but understand that there's more to health than just your appearance, and remember to take breaks from social media.
I didn't become comfortable with putting my body out there in one day…I started posting photos of my bare face and realised I wasn't going to die if people saw me with no makeup. Sometimes it's about looking in the mirror, seeing what you see, and embracing your body for all the hard work it's done. I've definitely received hurtful comments and DMs, but you just have to come to terms with the fact that not every single person out there is going to like you.
Being a fitness influencer in Asia is not easy…our beauty culture is quite stringent and places a lot of emphasis on appearance, especially for women. People often neglect health to look a certain way. As a personal trainer, I still see many people shying away from resistance training because they're worried it won't give them a long and lean figure. It's an idea that's hard to break away from, especially with big brands and the media continuously feeding this mindset.
When I'm not working out…I love watching Netflix. Some of my favourite shows are Selling Sunset, #BlackAF and Dynasty. I'm into odd humour.
My favourite cheat-day meal is…sushi, or pizza.
My biggest source of inspiration right now…is my boyfriend. Watching him work hard throughout the years – from being at university together to working full-time now, regardless of stress – really does give me a kick!
A YouTuber I recommend is…Stephanie Buttermore. She's really brave. It's not every day that you see a fitness Youtuber who would actively choose to embark on a journey that'll lead to significant weight gain, but her experience, knowledge and openness to sharing have been insightful to watch.
See also: First person: Nelson Htoo of Club Rangoon, Hong Kong