The ultimate guide to Niseko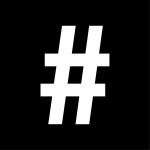 By: #legend
April 3, 2019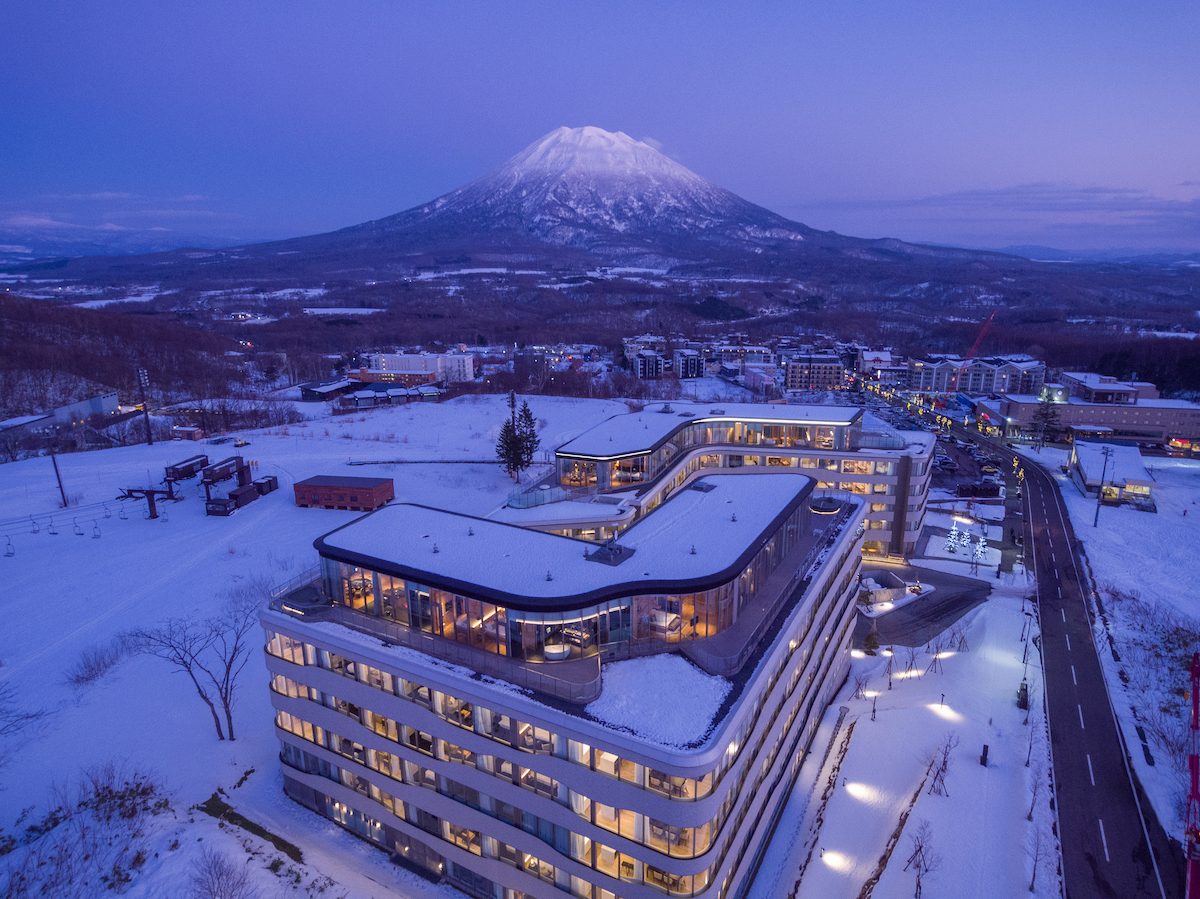 Hong Kongers that enjoy snow and winter sports know that to secure the optimal winter vacation in Niseko, the bookings need to happen now.
To help plan future trips, we enlisted the taste and expertise of Sandy Ip, the founder of Ski Project, the retail concept for the ski-set lifestyle. Sounds familiar? Ski Project had three pop-up locations this winter at Pacific Place, Hirafu and Ichiseko in Niseko. Hong Kong's favorite fashionistas come to Ski Project to get their Fulsap, Toni Sailor, Moonboots, Goldbergh, and Lacroix looks.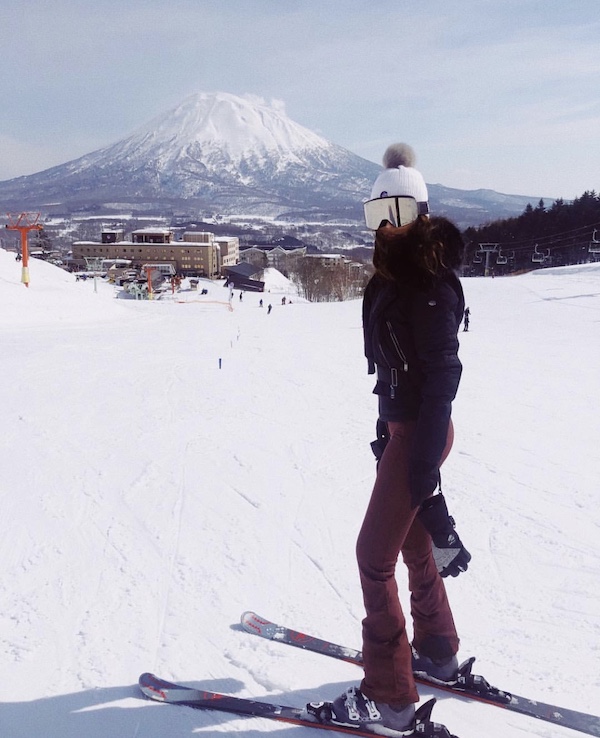 Wanting to look chic on the slopes was the driving factor for Ip to start Ski Project and she has found fans in style icons like Fei Fei Ping, Alison Chan, Antonia Li and Lindsay Jang just to name a few.
Their Instagram feed is also a convincing argument to wear these brands off the slopes too. Ip spends so much time in Niseko that we talked to her about everything you know to know to plan the perfect stay.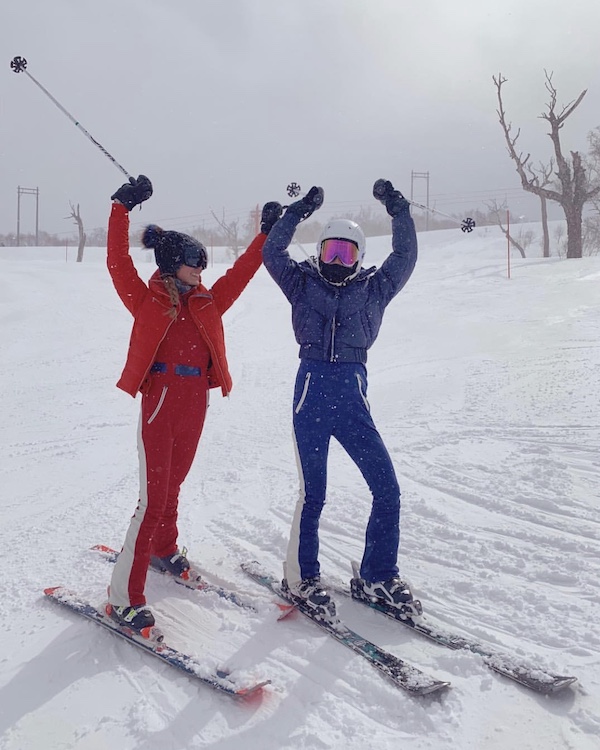 Where to stay
Skye Niseko
One of the newest ski in/ski out resorts at the top of Hirafu Village, Skye Niseko's design is a mix of minimal modern style and traditional Japanese touches. There are various sizes of accommodations: from studio rooms to four bedroom suites and some penthouse options (3-4 bedrooms).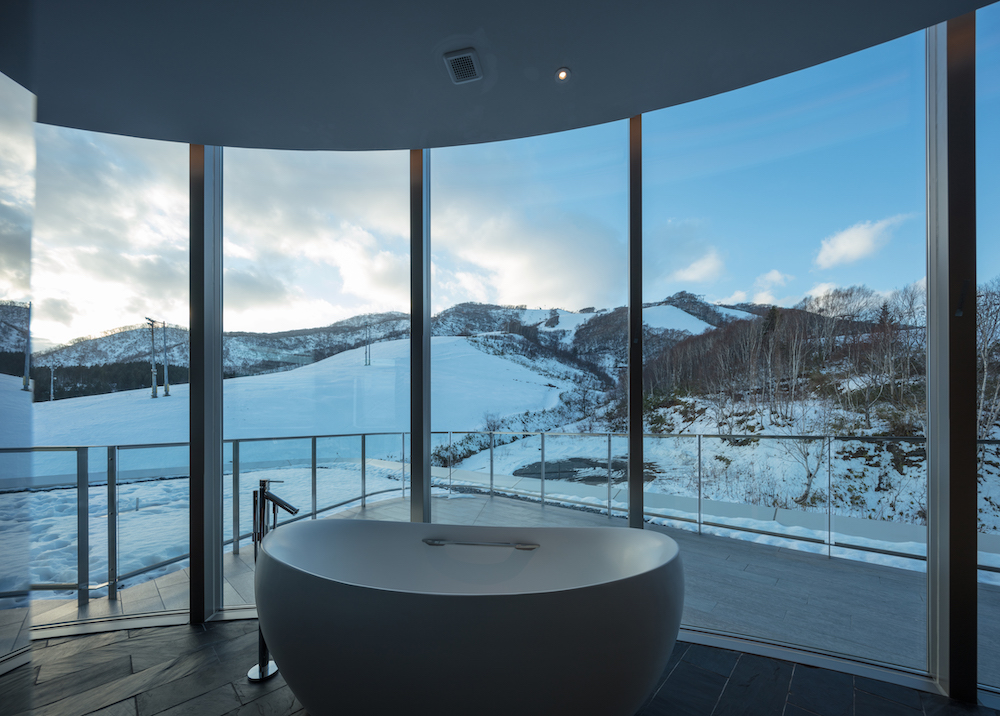 The condo style set ups for the accommodations are great for families or a big group of friends. With a full service kitchen and ample place to entertain, staying in and enjoying the comforts of the space is a wonderful option. There are many restaurants in town that have take-out menus or private chefs that will come and cook selected meals.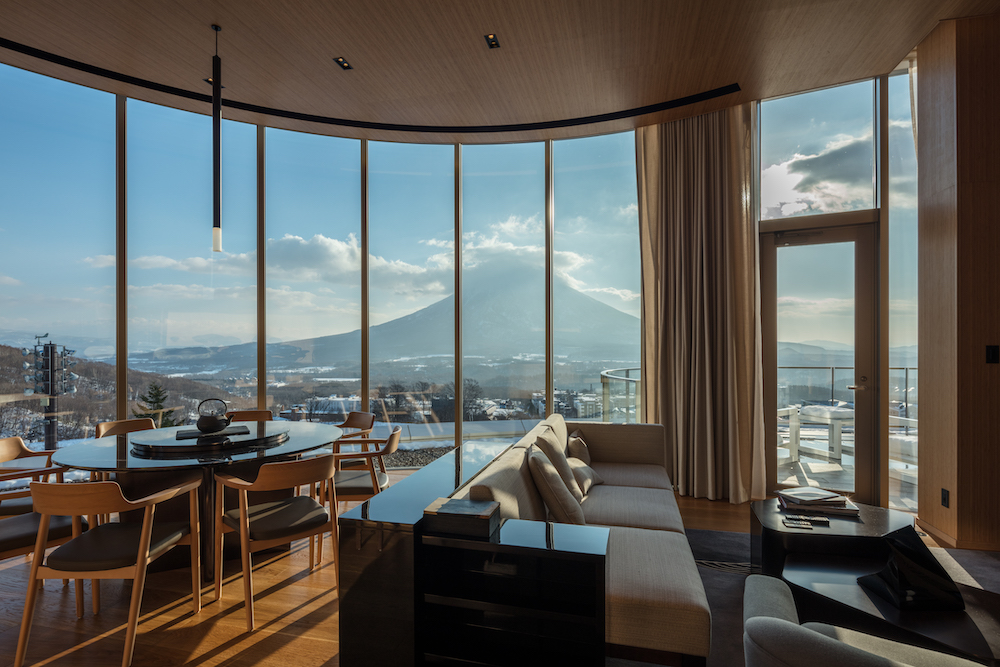 Skye Niseko has its own onsen in the resort, both a private one and public one. Other facilities include a spa for any aching muscle or for a facial to combat the weather exposure, an outdoor kids club right outside the hotel with an actual igloo, a 24 Hour Concierge always ready to help with anything (ski lessons, cars, medical needs) and restaurant and bar Kumo.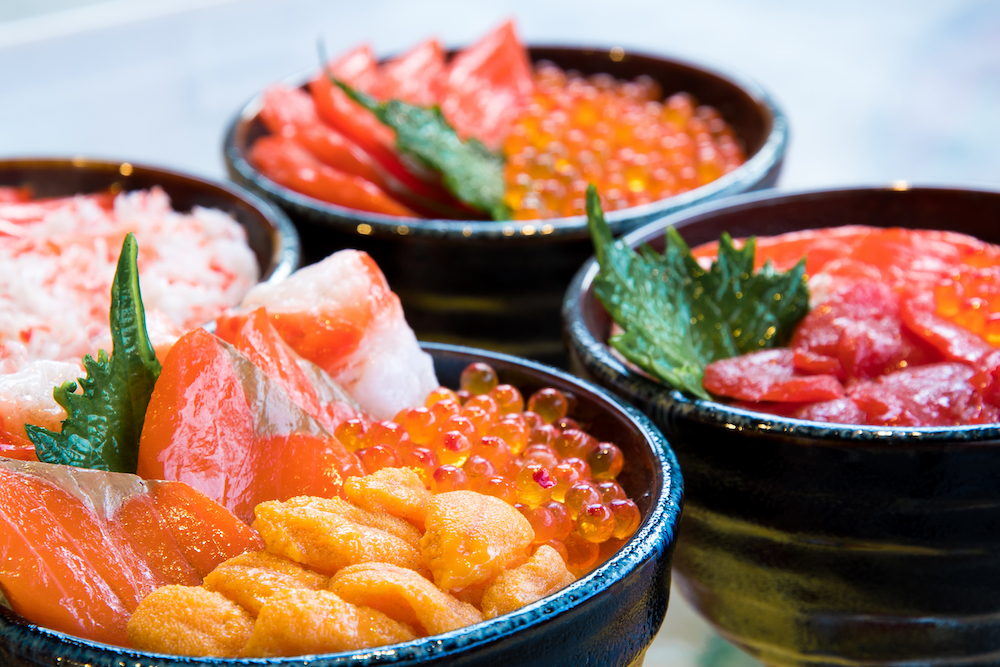 One of the best aspects of the Skye Niseko is the Ski Valet service. The pros were super friendly and knowledgeable. They were great with kids and fitting out new snowboarders and skiers. The system was organised, efficient, and incredibly easy. The Ski Valet was spacious and comfortable to manoeuvre around. While this might seem like a lot of praise for the service, when on a ski vacation this makes for a huge difference in the experience of getting set up, not getting hurt on the slopes or wasting time getting ready and checking out.
Skye Niseko is kid friendly and family friendly but fabulous. A pro tip is to book a room with a view of Mount Yotei.
Book now through The Luxe Nomad
Skye Niseko, 204-7 Yamada, Kutchan, Abuta District, Hokkaido 044-0081, Japan, +81 136-55-5123, www.skyeniseko.com
Where to eat
Sushi shin
Hands down the best sushi in Niseko. Sushi Shin boosts the same menu served at Chef Masaki Miyakawa's three Michelin starred Sushi Miyakawa in Sapporo. Expect to be served Edomae sushi with fresh seafood ingredients sourced daily from Hokkaido and Tokyo's famous fish market.
Open for lunch and dinner. Omakase set for dinner. Nigiri course available for lunch only.
Sushi shin , 430-25 Niseko, Abuta District, Hokkaido 048-1511, Japan, +81 136-59-2808, www.sushishin.jp
Sessa
Traditional Japanese Nabe Hotpot and sukiyaki restaurant. If feeling extra, order the A5 Kagoshima Wagyu or the A5 Hokkaido beef sukiyaki. Vegetarian options also available. Open for lunch and dinner.
Sessa, 133-14 Aza Yamada Kutchan, Hokkaido, Japan, +81 136-23-2799, www.Niseko-sessa.com
Rin Izakaya
Cozy Izakaya restaurant in the centre of Lower Hirafu Area with cosy atmosphere. In fact, dining here will feel like eating in a traditional Japanese house. The menu is not extensive but everything is done extremely well. Pricey for an Izakaya but definitely worth it.
Advance Reservations needed. Dinner only.
Rin Izakaya , 163-88 Yamada, Kutcha, Abuta District, Hokkaido 044-0081, Japan, +81 136 22 1444, www.niseko-rin.com
Tsubara Tsubara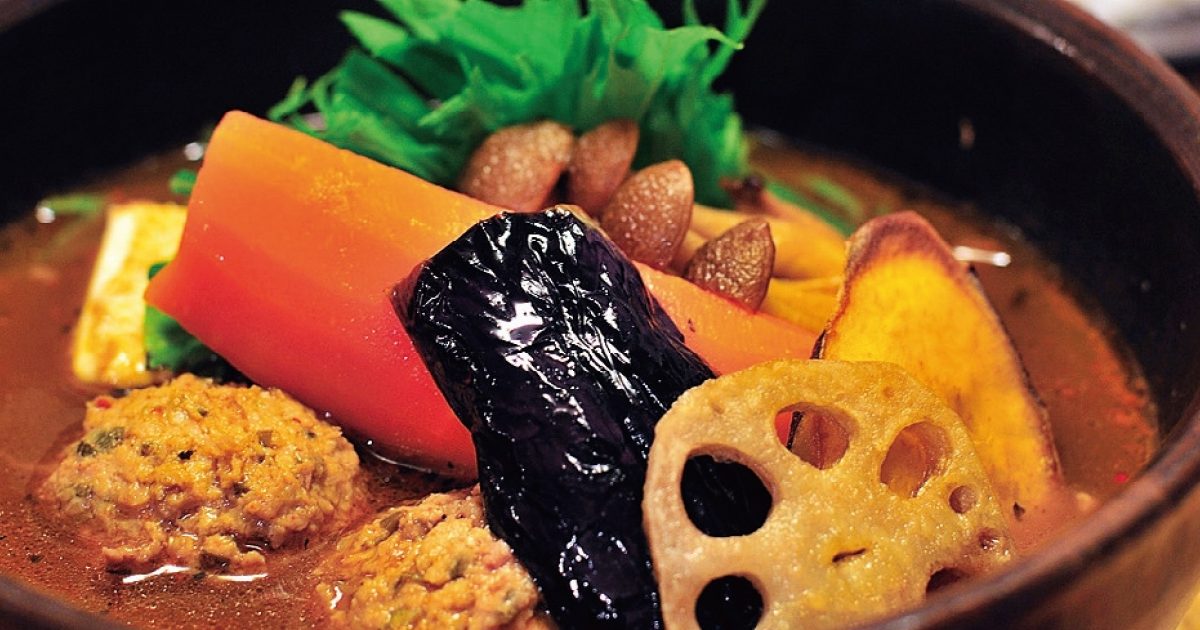 Soup curry is a must-try dish especially while in its birthplace of Hokkaido. Different from the most ubiquitous Japanese curry, it's a fusion of Japanese broth and Indian spices. Also, soup Curry makes for the perfect post ski fuel. Casual atmosphere. Good for kids. Good value.
Open for lunch and dinner.
Tsubara Tsubara, 132-14 Yamada, Kutchan, Abuta District, Hokkaido 044-0081, Japan, +81 136 23-1116, www.kiniseko.com
L'ocanda
A little bit off the village but best Italian in the area cooked by Japanese chef brothers in Niseko. Save room for dessert: the cakes and dessert are their own draw.
Open for lunch and dinner.
L'ocanda, 76-12 Yamada, Kutchan, Abuta District, Hokkaido 044-0081, Japan, +81 136 55 8625, www.winedineniseko.com
Sobadokoro Rakuichi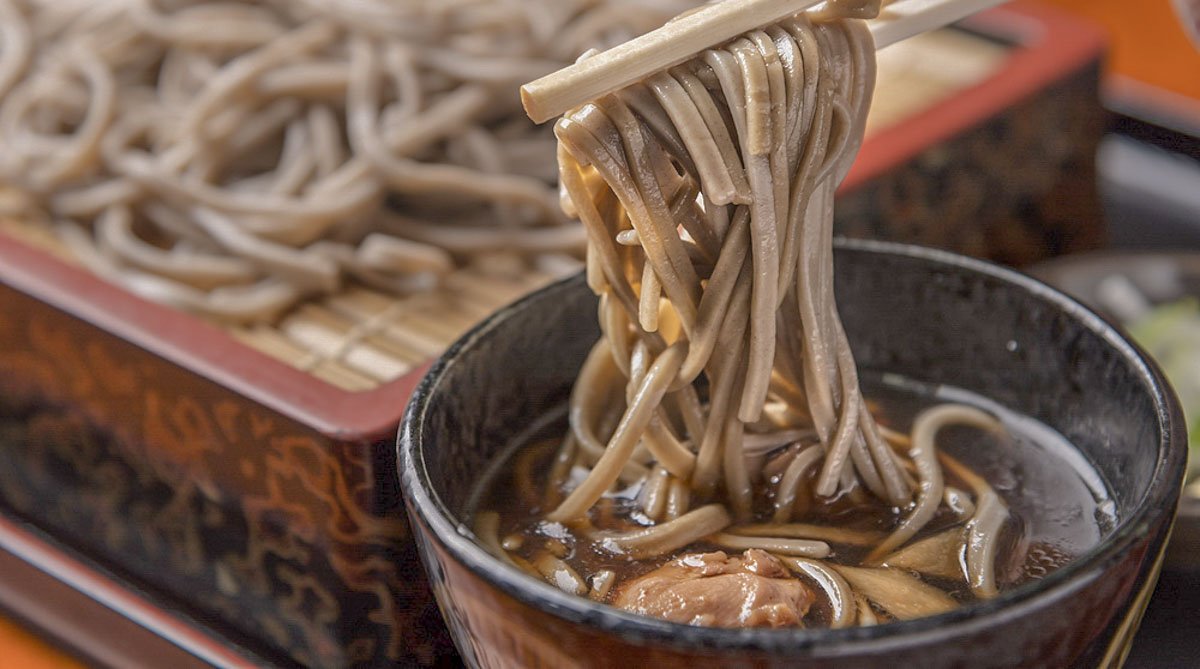 Led by chef Tatsuru Rai and huis wife Midori, the place is a small twelve-seater bar serving the best soba kaiseki dining. Tatsuru Rai mixes, kneads, and cuts all of the buckwheat to order. Every strand of soba noodle is made of the spring water from Mount Yotei. Dinner is a multi-course omakase with small plates of seafood and seasonal vegetables.
Booking six months in advance is your best shot to get seats for the omekase dinner
Sobadokoro Rakuichi, 431 Niseko Nisekotyo, Niseko-cho Abuta-Gun-gun 048-1511, Hokkaido, Japan, +81 136-58-3170, www.rakuichisoba.com
Bakery and Café Guzu Guzu
Other than Milk Kobo, this is one of the region's most popular spots for dessert serving cream puffs full of fresh vanilla cream. Guzu Guzu has the best hot chocolate and Dutch babies (food blog material here), but don't miss out on the freshly baked bread and coffee as well.
Bakery and Café Guzu Guzu, 68-5 Aza Yamada, Kutchan-cho, Hokkaido, Japan, www.guzuguzu.com
Food trucks
Unlike in Hong Kong, food trucks have become an actual thing in Niseko. There are tons of options, from Indian curries to fish and chips and pizza rolls.
Most notably, PIZZA BAN has a real stone grill and offers customizable pizzas.
Onsens
The Japanese tradition of onsen is one that is really easy to embrace in Niseko. What's better than a thot mineral springs bath post slope workout to rejuvenate? Nothing! The onsens in Niseko are typically located in hotels or resorts.
Yugokorotei
Traditional outdoor onsen area that lets you sit in hot natural spring water under a wood pergola surrounded by pine trees and fresh air.
Yugokorotei, 438 Niseko, Abuta District, Hokkaido 048-1511, Japan, +81 136 582500, www.niseko-annupurionsen.com
Mokunosho
One of the more luxurious onsens in Niseko, it also serves high-end kaiseki cuisine. The facilities were designed in a traditional Japanese style but with dramatic lighting. It is easy to spend hours here. The spa is also a favorite amongst locals for massages.
Mokunosho, 393 Niseko, Niseko-cho, Abuta-gun, Hokkaido, 048-151, Japan, +81 136 59 2323, www.mokunosho.com
Kanronomori
Kanronomori is a modern addition to the Konbu Onsen area. It is one of the few onsens that lets you rent the space privately by the hour. The hotel itself is super basic but the onsen is great.
Kanronomori, 415 Niseko, Abuta District, Hokkaido 048-1511, Japan, +81 136 58 3800, www.kanronomori.com
Best Coffee
Mountain Kiosk Coffee
Right outside Hirafu Welcome Centre. From its balcony you can see Mt Yotei on a clear day. They have great coffe, ice cream and a bar….Something for everyone!
Hana 1 cafe
Located at the bottom of Hanazono hill, they serve the best almond chai latte – delicious!