Longest Pedestrian Bridge in the World Opens in Switzerland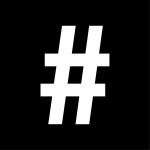 By: #legend
August 3, 2017
Switzerland has always captivated the imagination, with it's stunning views, snow-capped mountains, and fairy-tale villages. The country now has another reason to visit: The Charles Kuonen Suspension Bridge, the longest pedestrian crossing in the world.
The 494-metre bridge opened last week in Randa, stealing the coveted title from China's Zhangjiajie Glass Bridge by 64-metres. Dangling 86-metres above the ground at it's highest point, it offers visitors a chance to see the the spectacular Matterhorn, Weisshorn and Bernese Alps all at once- and glass panels on the floor allow you to peer down into the depths below. Dizziness may occur, but we're sure it's worth it.
Built to replace a previous bridge, damaged by a rock slide, Kuonen's pedestrian pass has been purposely built to avoid similar damage. The connection between the two popular towns Zermatt and Grächen sharply reduces to duration of travelling from around three and a half hours to just ten minutes.
Hiking lovers, what are you waiting for? Grab your passport and get ready to explore Switzerland like never before! Switzerland actually has 14 suspension bridges all around the country, so there will always be another one to walk over!