The must-have accessories for summer
July 23, 2019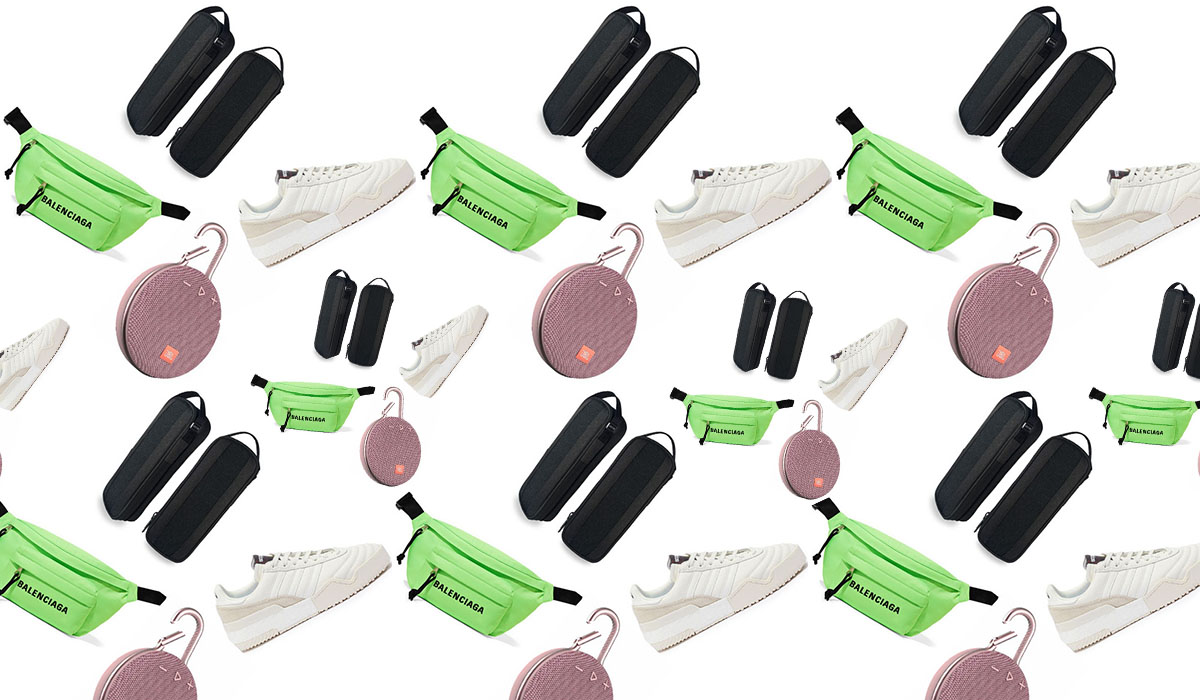 It's summer! Are you ready for all those pool parties, beach trips, late-night strolls and more? Sunglasses and SPF aren't enough, so here are a few summer must-haves to make you enjoy your summer to the fullest.

Dad's Fanny Pack
Looks can be deceiving, but don't let the size of a fanny pack fool you – this bag is perfect for storing all those items to help you through your summer adventures. Fanny packs come in a variety of colours, shapes and materials, but this neon Balenciaga Wheel stands out from the others with its bright, playful choice of colour, which can turn any simple outfit into a stylish one. In addition, this fanny pack has a few compartments – a small one in front to store items you reach for the most, and a bigger compartment for bulkier things like your waterproof Bluetooth speaker… which brings us to the next must-have!
Splash of Music
It's time to be the life of the party! No proper party or outdoor activity is complete without music, and though Bluetooth speakers have been around for a while, the JBL Clip 3 is a game-changer. This compact and light Bluetooth speaker was designed for the outdoors (it's waterproof), the playing duration is long (10 hours) and it even has a lobster claw clasp to hook around your bag. Now you don't have to worry about bringing the music closer to the water.

Effortlessly Cool Kicks
Summer isn't complete without a pair of go-to shoes – kicks that aren't afraid to get down and dirty. This sneaker collaboration from Adidas and Alexander Wang blends the classics with the new. The shoe itself screams vintage, but it's a good thing '90s fashion is a top trend right now. With its off-white colour, it effortlessly matches pretty much any summer outfit. In addition, this shoe is very easy to clean since it's made of leather and rubber, so dirt can be wiped off with ease.

Travel Smart, Pack Smart
Aside from spending half your summer near the pool, summer is also prime time for a getaway. However, before the fun, there's a frustrating part: packing. It's hard to keep things organised, especially when it comes to all your tech stuff. Good thing we have travel organisers; these ones have pockets or slots for all of your smaller items to keep them secure and in sight. This specific tech-gadget organiser from Side by Side is great because it's compact and doesn't take up a lot of space in your bag.