Step Your World: The new must-have travel app for the young and cultured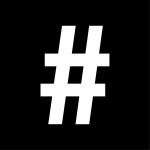 By: Erica Fong
April 20, 2021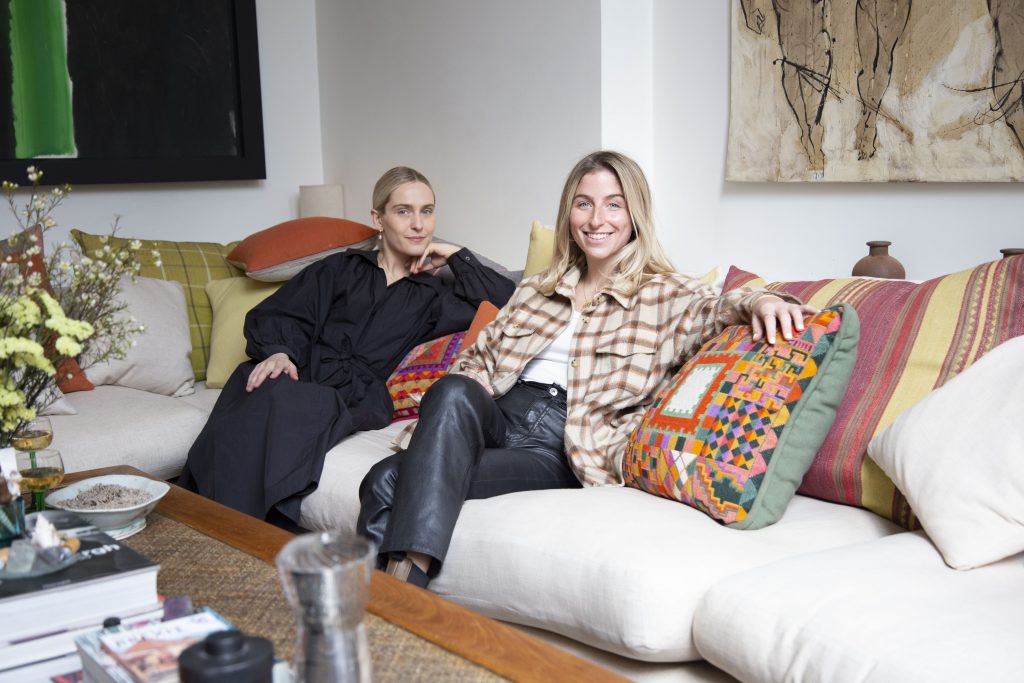 Although global travel slowed to a near standstill due to the COVID-19 pandemic, things are looking up as vaccinations roll out and travel bubbles form. If you can't wait to hit and road and looking to hit up all the world's latest hot spots, there's a new app launching later this week that you should definitely download to your phone.
Called Step, the mobile app is a mix between Instagram and TripAdvisor, except everyone you're following is someone you know. And who better to follow than the people you trust? With global influencers already on the app including model Tiger Lily Taylor and Lady Amelia Windsor, we spoke with Step co-founders Rachel Rockowitz and Robyn Hope Nicholl to learn more about the app, how it works and where they're most itching to go post-covid.
How would you explain Step to someone in just a few lines?
Step is the app for finding, saving and sharing your favourite places!
What inspired you to start Step?
Rachel: Robyn and I, who are childhood friends, came up with Step in an effort to solve our never-ending problem of finding, remembering and sharing recommendations from our travels.
We were constantly sending our friends recommendations from our home cities or places we had travelled to and, equally, always asking our friends for recommendations when looking to go somewhere new. There was nothing in the market that felt like it solved the issue and thus the concept for Step was born.
We found that we couldn't trust the majority of reviews that were out there on other platforms, which is why we strongly felt that peer-to-peer recommendations were the most valuable. As a result, on Step you only see places, comments and photos from the people you choose to follow.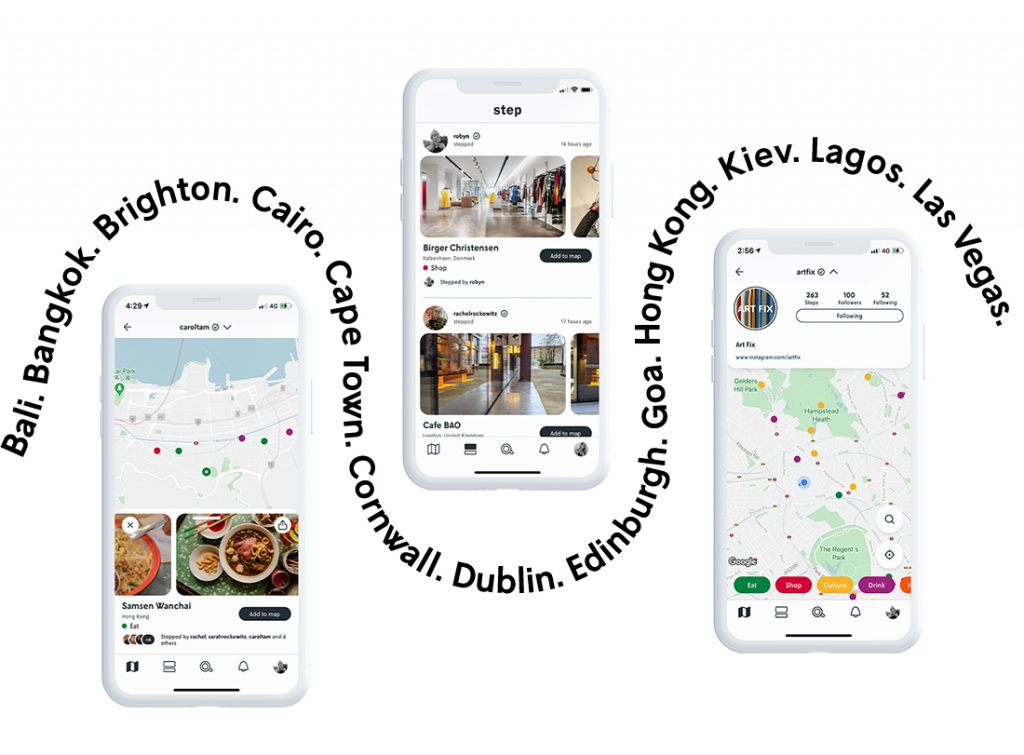 How does Step cater to millennials and Gen Z's specifically? And what about those who are perhaps slightly older?
Robyn: Step caters to millennials and Gen Zs in that we have focused on building a core community of "Culture Curators" who are creative leaders within these generations that are our Step ambassadors, bringing their communities along to the platform with them.
Step I think also sets itself apart from other apps in the market by opting for a minimal, modern, design-build that takes inspiration from typographic layouts in design magazines, appealing to a more millennial audience.
Having said that, Step is a platform that anybody of any generation can use. Anyone can set up a profile, populate it with their favourite places and invite people to share it with. So, come one and come all!
As a fresh startup, you've got quite the Instagram following! What are the strategies that you employed to grow Step's following?
Rachel: We created the Instagram account as a teaser for the app – asking creative leaders in our community to send us their favourite spots in a city they had lived in or explored and posting these as guides for our followers.
We started with our friends/people in our existing networks and then over time, people started to organically come to us and ask if they could do guides.
The Instagram page went live a couple of months before coronavirus hit so, when travel ground to a halt, we decided to put the app on hold and focus on building a strong community on instagram whilst we waited for the world to open back up. We created these guides and pushed them to our followers with the narrative of 'save for now, plan for later', engaging and growing our following despite being a travel page during a global pandemic.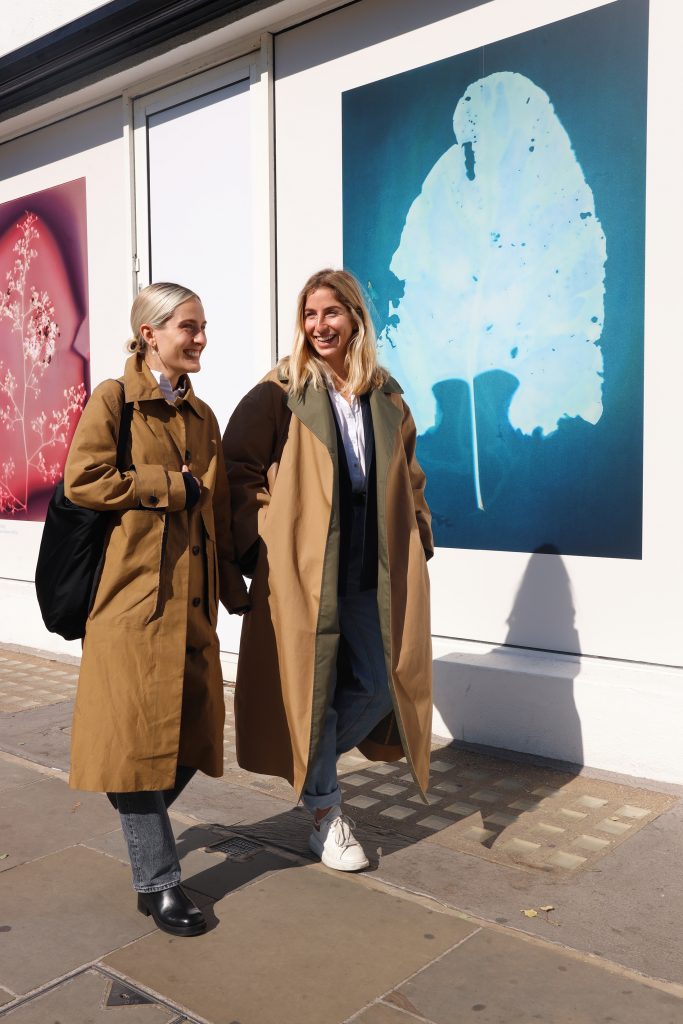 What have been the biggest challenges so far in starting Step?
Robyn: Neither of us comes from a tech background so the first hurdle was learning how to efficiently communicate with our tech team. This was akin to learning a new language on the go! We also faced quite a few uphill battles in development as a number of the functionalities we wanted in the app were not simple to build and as a result, we had to come up with a lot of creative workarounds to get what we wanted.
Then, obviously, we had Covid set us back which was really tough as we were planning on launching this time last year. I do, however, in hindsight really believe that it was it was a blessing in disguise as it gave us so much more time to build our community and to finetune our product.
What are the things you're most proud of so far?
Rachel: Watching an idea that has been two years in the making come to fruition! As we have been testing for several months now, it's incredible to see the app being used as the tool we intended it to be.
Robyn: That other than our amazing tech team based in Poland, Rachel and I have done everything else ourselves.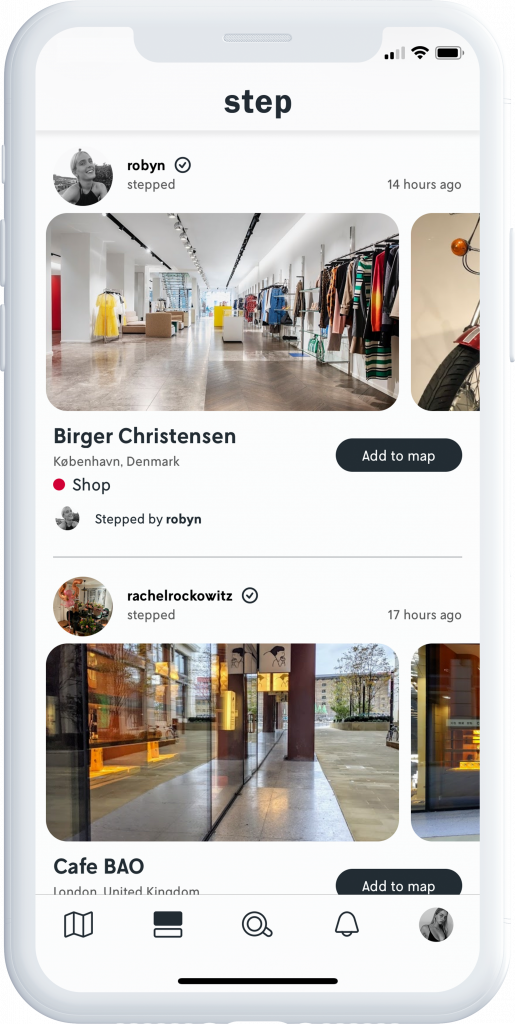 What are your ambitions for Step in the next 5-10 years?
Robyn: To become a truly global platform! There are so many features that we wanted to build out of the gate but we ended up scaling back massively to create a streamlined product that focused on the core functions. Post-launch, we will be building new features monthly according to feedback from our users and will be focusing on expanding our global reach.
What's it been like starting something up during a global pandemic?
Rachel: Very frustrating at first as we were ready to go live (May 2020) but in reality, it was probably a blessing in disguise. Our business relies on the world being open so we turned off all development and restarted towards the end of last year which gave us the opportunity to launch when travel and hospitality are re-opening.
As a female-led tech company, how do you think female representation in travel can improve?
Robyn: Female-led companies in most sectors are underrepresented. We are both very proud to be female founders in Travel Tech. More than ever we are seeing big wins, like Whitney from bumble, in the tech sector. It's exciting!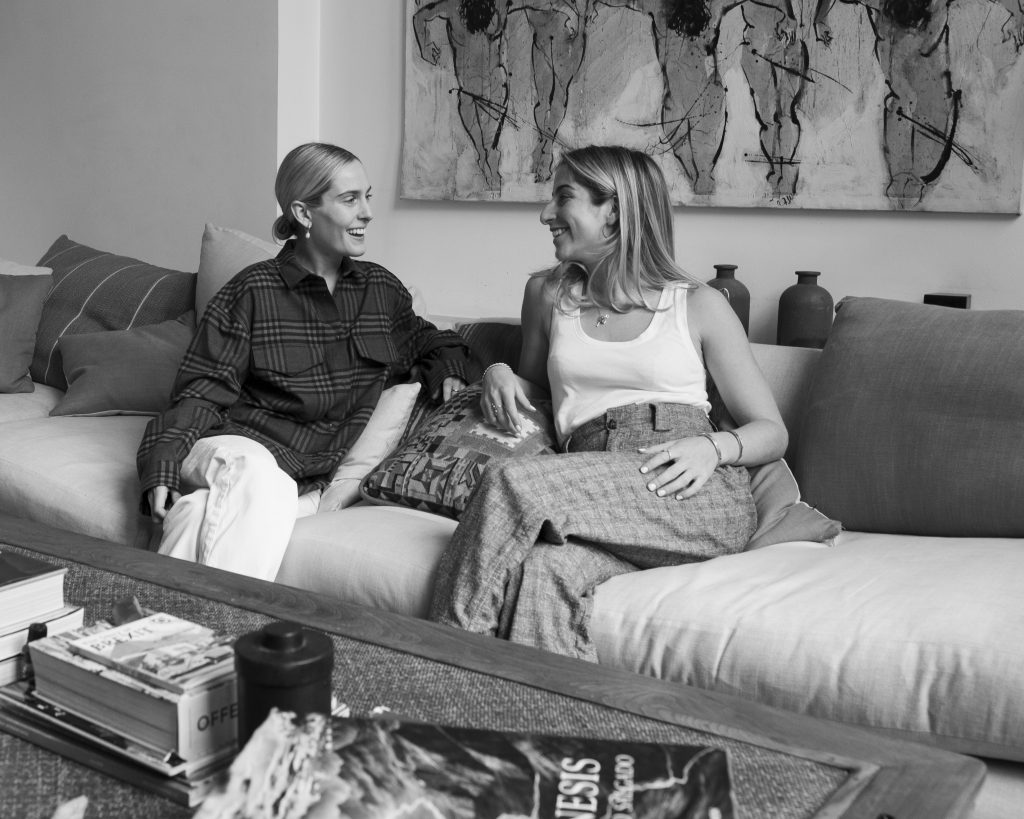 Let's talk travel! What are some of your most memorable trips?
Rachel: I spent a month travelling around southern India, everything from the food, landscapes, and people; it is an incredible country with so many amazing places to discover. My favourite place was Hampi, it's in line with Goa but bang in the middle of the country. It is a UNESCO world heritage site, as you drive into Hampi you see ruins with a backdrop of Mountains dotted with huge boulders and lakes.
Robyn: I spent a month exploring Costa Rica. It's such a beautiful country with incredible biodiversity, sustainability practices and amazing waves for surfing. It has become one of my happy places and I go back as much as I can.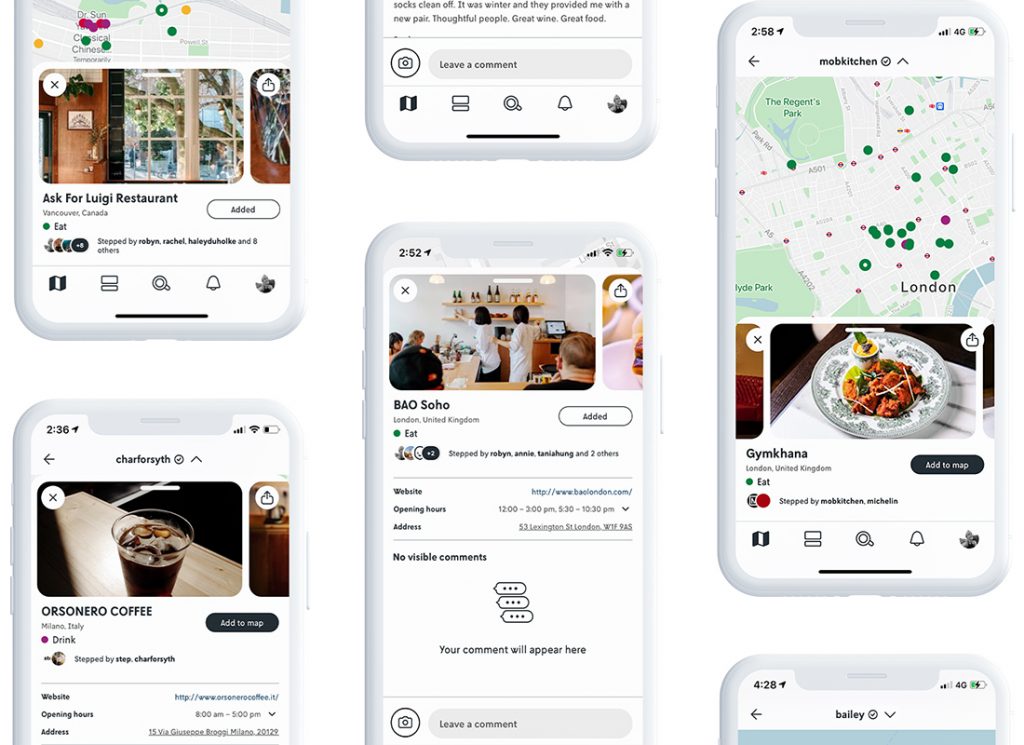 Can you share some of your favourite spots on your culture map?
Rachel: My top spots in Hong Kong include Artista Perfetto, Yardbird, Sau Lee Health, Pure Yoga, Eaton Hotel and The Murray.
Robyn: And my top spots in London include Untitled Wine Bar, Angelina Shop, Garbstore Health, ARC Athletics, The White Cube Gallery and The Standard.
Finally, where do you plan to go first once travel resumes?
Rachel: I have never been to South America; Mexico City and skiing in Argentina are high on my list!
Robyn: Japan! I want to go for a few weeks and visit a bunch of different cities. It has been on top of my "to-visit" list for years and it feels like now is the moment!
Itching to travel? Learn more about Step at stepyourworld.com and follow them on Instagram @step.your.world before the app launches later this week.